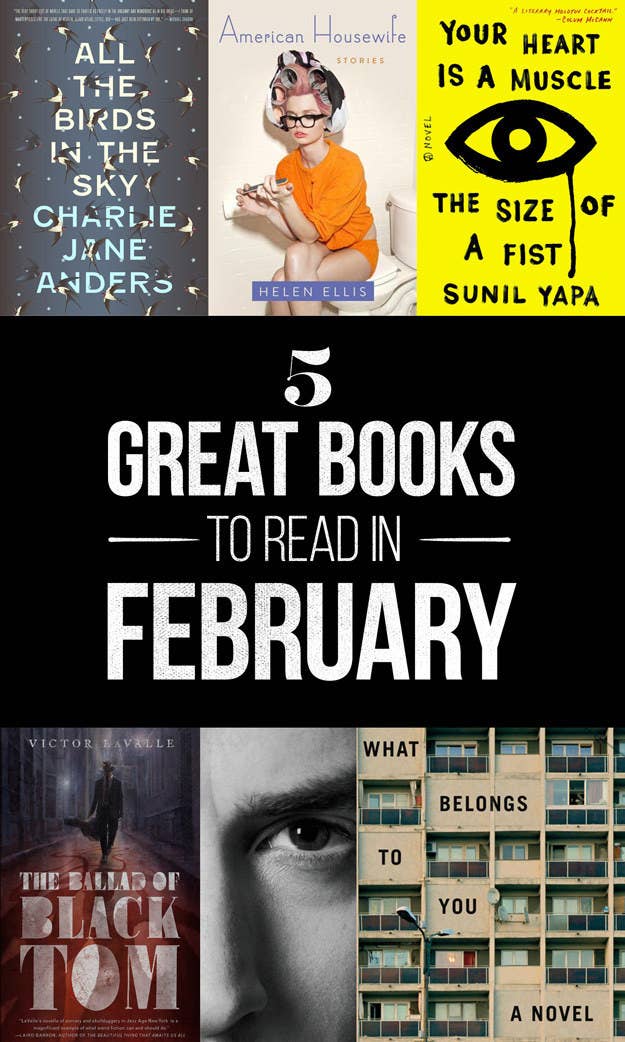 American Housewife: Stories by Helen Ellis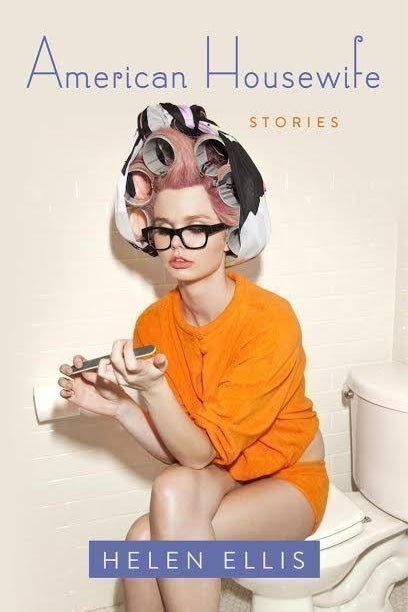 We were first introduced to Helen Ellis's talent in 1998 with her debut novel, Eating the Cheshire Cat. Now in the new short story collection American Housewife, her poignant wit and satire bring us deep inside a world that previously might have been thought inaccessible — Manhattan's Upper East Side and the housewives who live there. We're presented with a series of increasingly twisted characters and plotlines that are nothing short of bizarre: from a hilarious e-mail correspondence between two neighbors over their shared hallway decorations to a book club full of ladies trying to corner their new member into carrying their children, Ellis's stories keep you constantly on your toes. This smart, utterly clever collection is evidence that there's always more than meets the eye — and that you should never underestimate a housewife.
The Ballad of Black Tom by Victor LaValle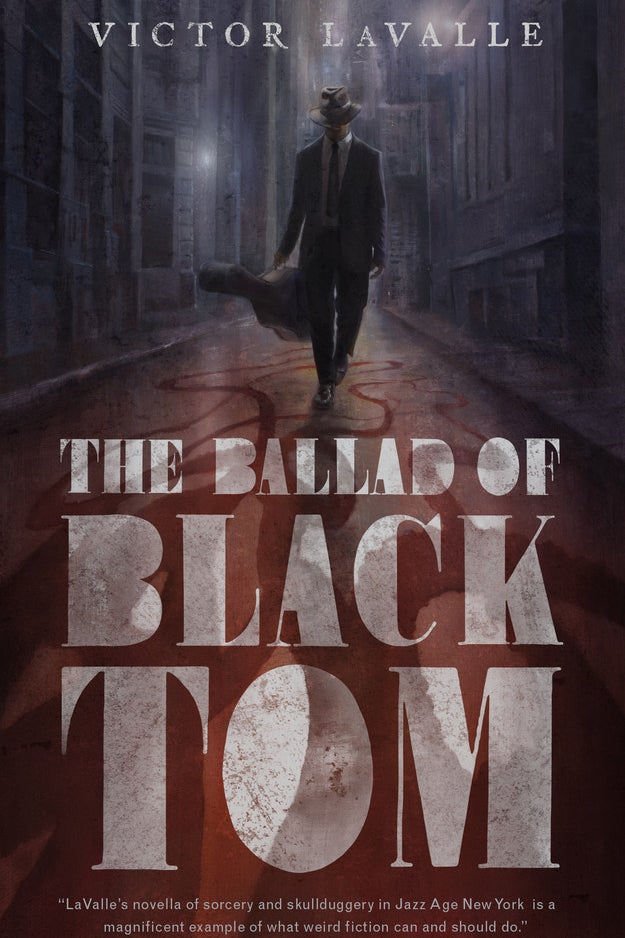 Both an homage and a brilliant, moving reaction to H.P. Lovecraft and his legacy of racism, Victor LaValle's novella The Ballad of Black Tom follows Charles Tom Tester, a man under a curse, on a magic-fueled journey through the gritty world of Jazz Age New York. Wonderfully creepy and impossible to put down, The Ballad of Black Tom is a genre-bending must-read.
What Belongs to You by Garth Greenwell
Garth Greenwell is out to wreck you with his breathtaking debut novel, What Belongs to You. In it, an American expat teaching English in Bulgaria falls for Mitko, an enigmatic, young gay hustler. Predicated on lust, money, and manipulation, their relationship is doomed from the start. But what could easily have been a trite and tragic tale of unrequited love instead becomes a haunting meditation on the anatomy of desire itself. Why do we crave the things that hurt? What continues to draw these men together? They ache for such very different ends, yet inevitably return to the same disturbing patterns of dysfunction. The novel's stark Eastern European stage, combined with Greenwell's layered and lyrical prose, make for a story at once brutal and beautiful to behold. What Belongs to You is true, heartbreaking art; it belongs on your bookshelf.
Your Heart Is A Muscle the Size of A Fist by Sunil Yapa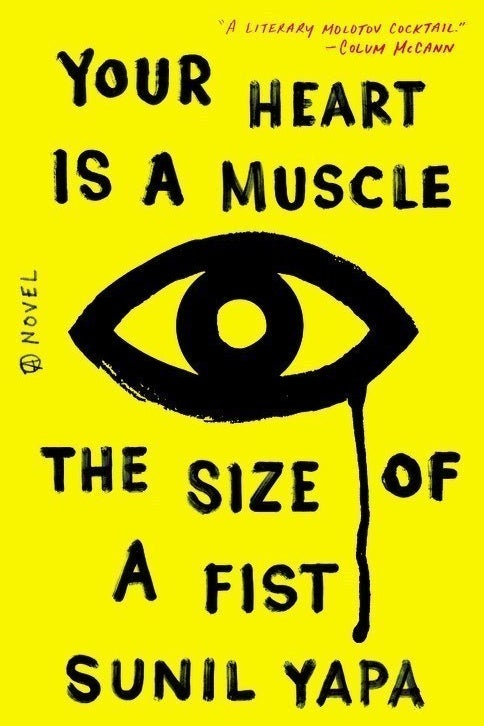 Sunil Yapa's Your Heart Is A Muscle the Size of A Fist is an impressive debut: Yapa's ambitious, multi-voiced novel is set amidst the 1999 World Trade Organization protests in Seattle, where the lives of seven people — protestors and police and bystanders alike — are irrevocably changed in the ensuing violence and fight for power. Beautifully wrought and sympathetic, Your Heart Is A Muscle the Size of A Fist gazes unflinchingly at the depths of humanity and compassion, weaving seven disparate voices together into one raw account of the protests. Yapa's style will certainly appeal to fans of Colum McCann, but this powerful book will make anyone feel alive — it reads like a fist to the heart.
All the Birds in the Sky by Charlie Jane Anders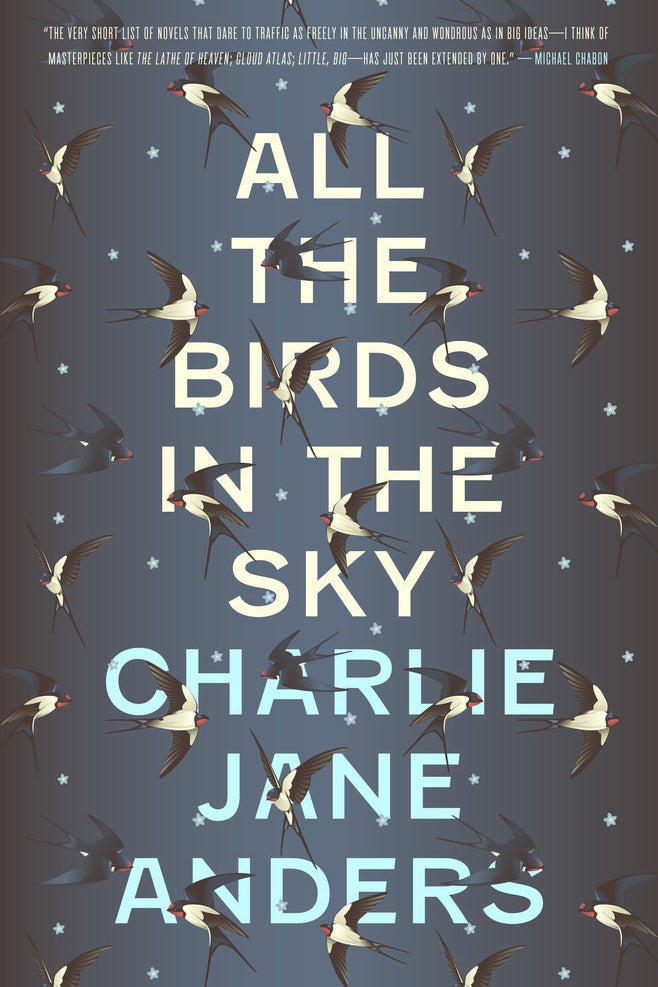 All the Birds in the Sky is the debut novel from io9 editor and acclaimed short fiction writer Charlie Jane Anders, and it's every bit as imaginative, witty, and moving as you'd hope. Estranged childhood friends Patricia and Lawrence meet again as young adults in San Francisco, under incredible circumstances: He's a brilliant engineer, she's a magician, and both of them are trying to save a world devastated by climate change and other attendant ailments (in a nutshell, our world). And, naturally, both of them are pitted against each other. All the Birds in the Sky is an entertaining and audacious melding of science, magic, and just plain real life that feels perfectly right for our time.
Want great book recommendations in your inbox every week? Sign up for the BuzzFeed Books newsletter!