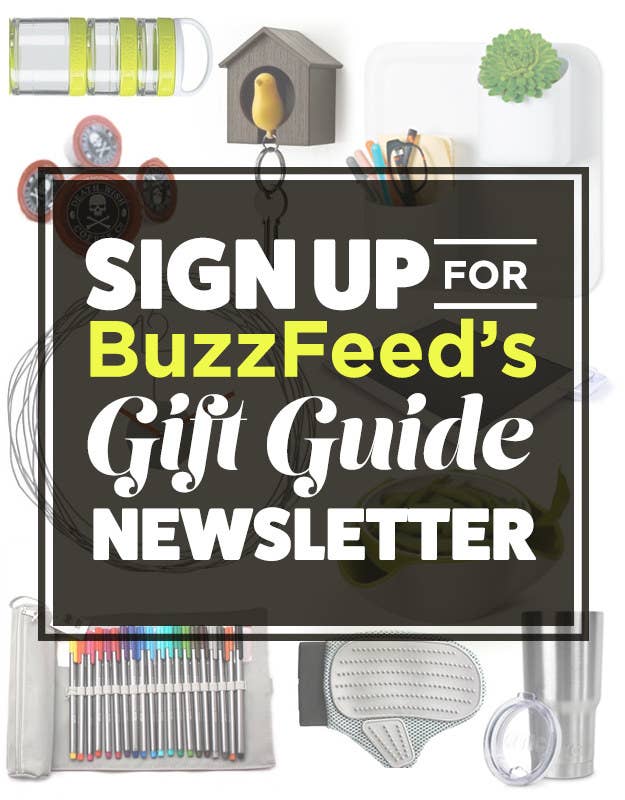 When you're looking for a gift to buy, it can seem near impossible to cut through the clutter and actually find the best products out there. But BuzzFeed's Gift Guide Newsletter is about to change all that.
With the new Gift Guide Newsletter, we'll send you regular recommendations of the perfect products for any occasion. From the best ideas for off-registry wedding gifts to the coolest holiday presents around (and so much more!), you'll get incredible product suggestions all year long. Plus, with each product having been selected by BuzzFeed's expert shoppers, you can be sure of their quality. And even if you're not in the market to give a gift to someone else at any given time, you can always look in the guide for a special treat for yourself!
Just enter your email below to sign up for the Gift Guide right now and start getting the best of BuzzFeed's product recommendations!