1.
Kleenex Facial Tissue 2.
The Holy Bible: King James Version 3.
Veet for Men Hair Removal Gel Creme 4.
BIC for Her Medium Ballpoint Pen 5.
English Grammar for Dummies 6.
Nike Air Foamposite One NRG "Sure these shoes are pricey but you get what you pay for. I worked 60 hours a week all year long and I finally was able to purchase these shoes. I put them on and you could immediately tell these weren't your average $60 sneakers. They may have the same amount of form, comfort, shape and performance but they are WAY more stylish. Like $3,000 stylish.
Sometimes my daughter complains, though. She'll say things like "Are we going to eat tonight" and "I'm tired of sleeping in the street" but then I just show her my awesome Nikes and she shuts her little bitch mouth.
Great shoes, do recommend!!"
7.
How to Avoid Huge Ships 8.
Passion Natural Water-Based Lubricant, 55 Gallon 9.
Sigma 200-500mm f/2.8 APO EX DG Ultra-Telephoto Zoom Lens for Canon DSLR Cameras "Took this bad boy to the top of the Chrysler building and threw it off. It shattered into a million pieces, exactly as expected. Completely satisfied, would highly recommend."
10.
Uranium Ore 11.
Zenith Men's 96.0529.4035/51.M Defy Xtreme Tourbillon Titanium Chronograph Watch

"I wasn't going to buy this watch, but then I noticed Amazon had it with $58,000 off! What a deal. With the money I saved I purchased a brand new BMW and still had money left over for a Disney vacation. How many watches save you money to buy a car and a vacation?
Now whenever I see someone with money troubles I tell them to buy this watch and save $58,000. I am considering buying 10 of these watches so I can save $580,000 and buy a house on cash. Retirement saving is also no longer a concern for me, as I plan to buy one every year and live off the $58,000 I save."
12.
Denon AKDL1 Dedicated Link Cable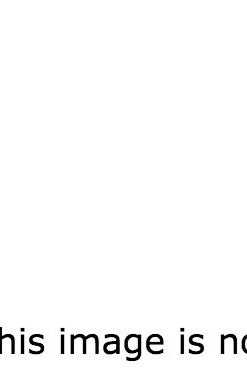 "The minute I plugged this cable in, I knew something was amiss. The first evidence? The small wormhole that appeared in our living room, right next to our holstein cowhide recliner.
Brad shouted from the kitchen that he was detecting elevated tachyon levels from our Vita-Mix, so we immediately diverted power to our forward Romco Rotisserie array.
I recalibrated our George Foreman Grill (about 10 picometers), ejected the warp core from our Dyson Ball Vac, and unplugged all the Magic Jacks in the house. Bingo. No more worm hole."
13.
Sugar-Free Haribo Gummi Bears
14.
Accoutrements Horse Head Mask 15.
Playmobil Security Check Point
16.
Where Is Baby's Belly Button?: A Lift-the-Flap Book