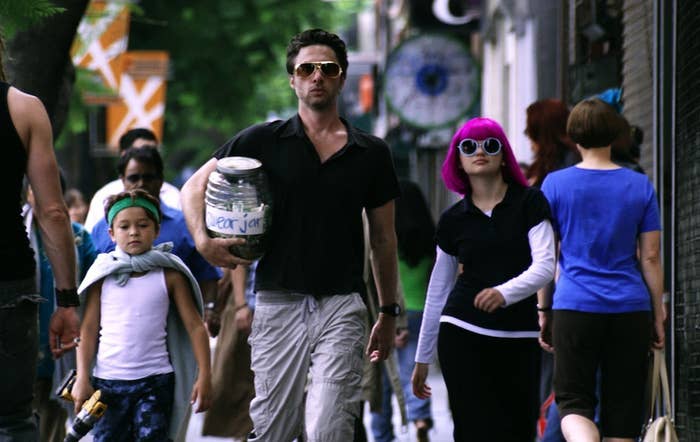 PARK CITY, Utah — Zach Braff's Wish I Was Here premiered at the 2014 Sundance Film Festival late Saturday morning to a standing ovation, which reportedly grew loudest when some of the names of the film's 46,520 Kickstarter backers appeared in the final credits.
Just over 24 hours later, Focus Features picked up the North American (and some foreign) distribution rights for Wish I Was Here, for roughly $2.75 million. Traditionally, in the indie film world, that acquisition fee would be used to pay back the budget of the film. According to producer Stacey Sher, however, Wish I Was Here's Kickstarter backers will not see any of the money from the film's sale. "That's not the way Kickstarter works," Sher, a veteran producer behind movies like Get Shorty, Pulp Fiction, Contagion, and Django Unchained, told BuzzFeed via phone. "That's not what we promised anybody."
Braff, Wish I Was Here's star, co-writer, and director, has weathered some significant criticism for his decision to turn to Kickstarter to finance the follow-up film to his 2004 directorial debut Garden State, a decision that eventually led to $3.1 million in crowdsourced funds. But in the audience Q&A that followed Wish I Was Here's Sundance premiere, Braff repeated the same argument he made in the first video posted to the film's Kickstarter site: Unlike the limited options provided by traditional financing, crowdfunding allowed him to reap the benefit of total creative control over his film — about a struggling actor (Braff), who decides to homeschool his kids (Joey King and Pierce Gagnon) after his ailing father (Mandy Patinkin) is no longer able to pay for their Yeshiva education.
The reasons Wish I Was Here's Kickstarter backers cannot reap their own financial reward from the film, according to Sher, are tied to the ever-complex world of independent film financing, and the specific obligations created by funding a film via Kickstarter. Sher said the film's budget ended up running over $5.5 million, and last May, the production took on what's known as a "gap financing" loan to literally fill the $2.5 million gap between the budget and the Kickstarter funds. (Braff also put up an unspecified amount of his own money into Wish I Was Here, which Sher called "a rather large investment.") The pre-Sundance sale of some of the film's foreign distribution rights helped pay for part of the gap financing. But much of that loan, said Sher, was given on the expectation of the post-Sundance sale of the rest of the distribution rights, especially in North America, the biggest territory for most independent film.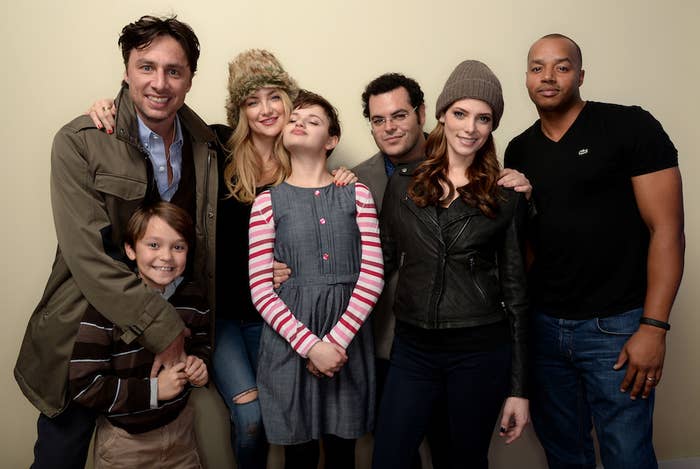 Before that can happen, however, Sher said the film's first financial obligation is to fulfill all the rewards the Kickstarter backers were promised when they pledged to support the film. "We have hundreds of thousands of dollars of rewards," said Sher. "We're making T-shirts for 24,000 people. We have posters for thousands of people. We have screenings in 11 cities around the world with meet-and-greets and Q&As, and Zach is flying to every single one of them. That all has to be budgeted as well." That's consistent with Braff's statement in Focus Features' official release announcing its pick up of Wish I Was Here, where he praised the company's "enthusiasm to embrace our Kickstarter backers, while we fulfill our promises and rewards."
As those who have donated to Kickstarter or other crowdfunding sites know, those "rewards" are the only way to financially remunerate backers for their contribution. In Wish I Was Here's case, that included — depending on how much a backer pledged — visits to the set, on-screen credits, and a ticket to the Sundance premiere. But none of those backers can see any profit from the film's eventual box office sales; it's literally illegal. In 2012, Congress passed the JOBS Act which, in part, provided for equity-based crowdfunding (also called micro-financing) in which anyone could invest in a project at roughly the same modest scale as most pledges on sites like Kickstarter and Indiegogo. But the Securities and Exchange Commission has yet to finalize regulations that enact those specific provisions — that is expected to happen sometime this year.
In the meantime, however, according to a rep from Kickstarter, it is possible for projects to refund backers' money, minus any fees taken by Kickstarter and its financial intermediaries. Though possible, that is not in the cards for Wish I Was Here's backers. "There's not a refund or anything like that," Sher said.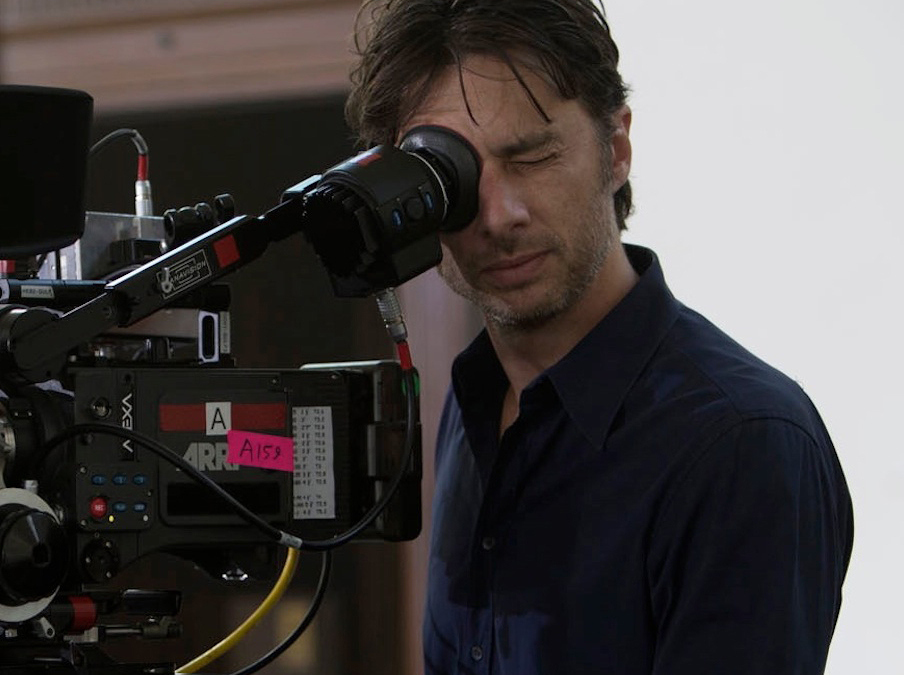 But Sher also emphasized that, from her vantage point, the film's backers are completely fine with this arrangement. "It was never about investment," she said. "It was a donation with a reward based on their belief in Zach and wanting to see his ability to get his film made. We feel like we're the most grateful people to our backers, and we never stop thinking about them. We talked about them, what their rewards are, what are our obligations in every discussion we had about making a distribution decision. They're really excited. They believed in us when no one else did. They know that we love them. They're ready for the rest of the world to support the film in the way that they did." Sher also noted that the cast and crew worked for union scale, Braff placed his entire fee back into the film, and she and her producing partner Michael Shamberg did not take an upfront fee.
When asked if she would recommend using Kickstarter to other indie filmmakers in Braff's position — passionate about their film, and dedicated to not compromising their vision — Sher first explained that using crowdfunding "is not to be entered into without a very serious commitment to your backers, and an understanding that these people are your champions, your cheerleaders, and your market."
"This is a labor of love," Sher continued. "This is a small movie that we think has the ability to touch a lot of people. I wouldn't change anything because it's been an incredible, extraordinary journey with our backers, and I feel really enriched by having them all in our lives. But it's definitely not the simplest way to make a movie."