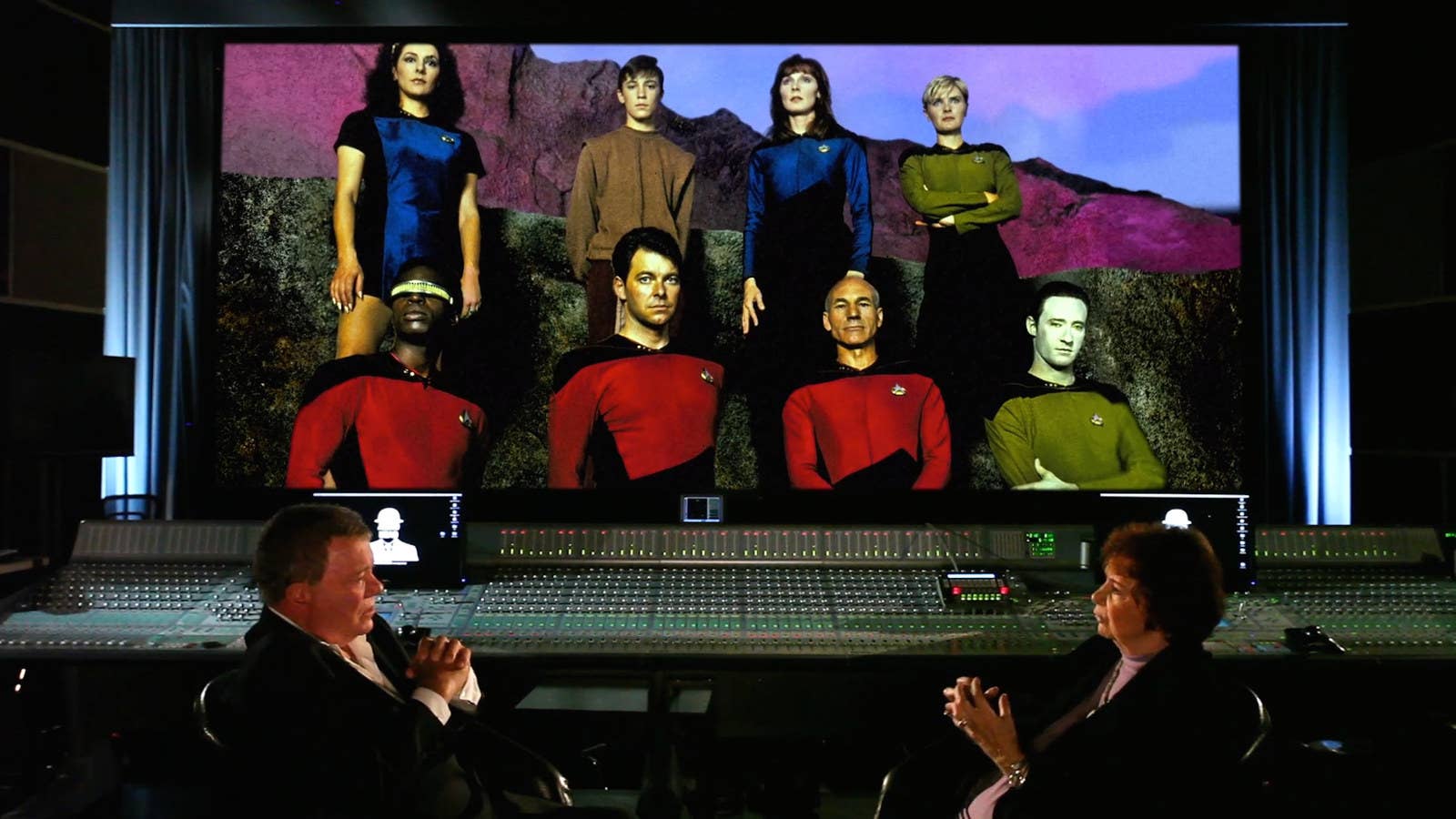 William Shatner cannot recall for certain how he felt about Star Trek: The Next Generation when it premiered in 1987, but, he recently told BuzzFeed News, "I probably was sad that it had gone on without me."
Shatner's feelings for the show — which continued the seminal science fiction franchise he'd headlined since 1966 — have definitely changed for the better.
"Subsequently, I've gotten to know all the actors, and they're such great people," he said in a phone interview. "I think of them as friends of mine, Patrick [Stewart] and all the guys. And so somewhere in there, there is a great mixture of bon ami. I long ago lost that sadness. I don't think that there's any jealousy, just that the passage of time — I think, Oh shit, I guess I'm not the leading man anymore."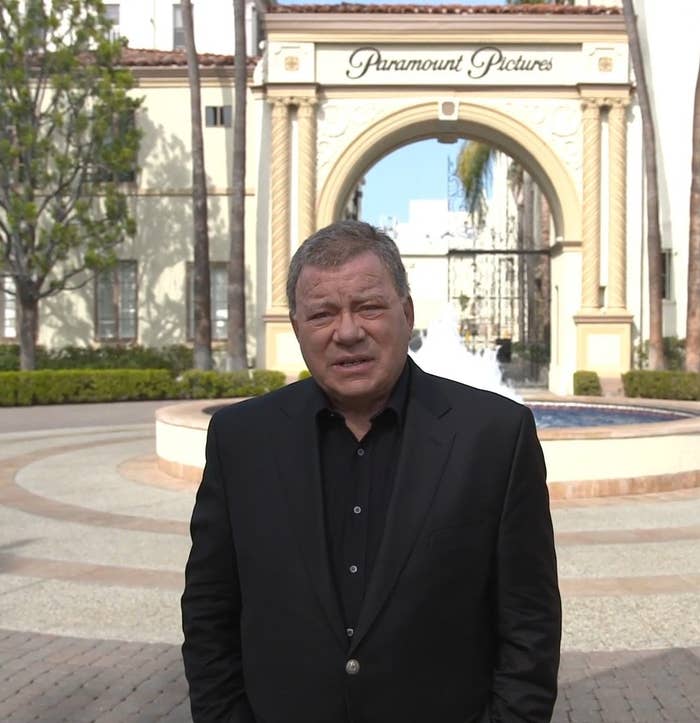 And, as he's not one to recede into the shadows, Shatner has recently made himself into something of Star Trek: The Next Generation's chief chronicler. This month, he debuted Chaos on the Bridge, his hourlong documentary on the tumultuous beginning and early seasons of TNG, which features interviews with several members of the show's cast, including Stewart, Jonathan Frakes, Gates McFadden, and Denise Crosby. But the film, which is currently available for rental or purchase on most major digital platforms, largely focuses on the outrageous behind-the-scenes power struggle between Trek paterfamilias Gene Roddenberry and the small army of writers, producers, and executives struggling to make TNG into a workable show.
Shatner was inspired to make Chaos after getting to know Maurice Hurley, a TV writer and producer who worked on those first two rocky seasons of TNG, and came away from the experience more convinced than ever that Roddenberry's vision of the future was, in his words, "wacky doodle."
"From time to time, he would tell me some of these weird stories [about TNG]," said Shatner. "At one point I said, 'I gotta make a documentary of that!'"
Hardcore TNG fans are likely familiar with many of the stories in the film, but Shatner tells them with a lively, playful verve, and he does glean some surprising and revealing details about how TNG stumbled, almost in spite of itself, into an unlikely TV sensation.
Here are three examples.
The head of Paramount TV threatened to fire Patrick Stewart.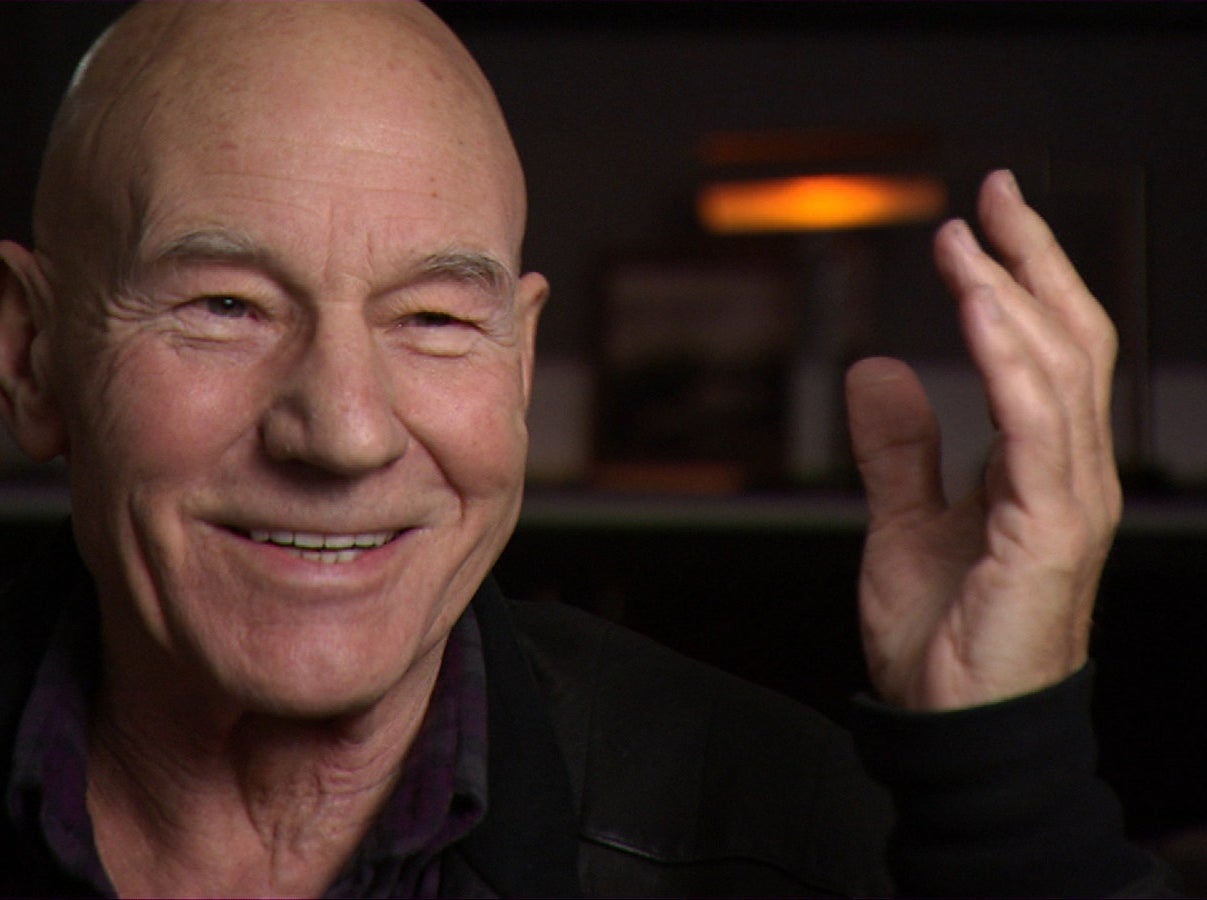 It is longstanding TNG lore that Patrick Stewart barely landed the role of Capt. Jean-Luc Picard because Roddenberry blanched at casting a bald British actor in the lead role. Shatner learned, however, that former Paramount TV President John Pike also threatened to fire Stewart well after the show had started.
As Pike explains in the doc, Stewart had refused to say a line in the script, and had felt generally sour about the creative stagnation of Capt. Picard's character. So Pike invited Stewart to lunch at the executive dining room on the Paramount lot, and made sure to 1) schedule it so Stewart would not have time to change out of his TNG costume, and 2) show up 15 minutes late, forcing Stewart to wait alone at the table surrounded by Paramount brass.
As Pike explained to Shatner, once he did arrive at the table, "I say, 'Patrick, let's just cut through it. I do know that you're creatively not being taxed. You're going to have to bear with us for a couple more weeks, but we have already put the script in the works and we will write your character out.'"
Pike said he never had another meeting with Stewart again, but when Shatner asked Stewart about the incident, he said with a grin, "I don't recall that meeting very well." Instead, Stewart relayed a different story, in which he stormed off a live Good Morning America segment on the TNG set because the weather man was in Picard's uniform. Pike also allegedly yelled at Stewart for that transgression, but according to Stewart, Pike ended his upbraiding by telling the actor, "By the way, off the record, I totally understand why you did what you did."
Gene Roddenberry was no longer at the center of the Star Trek movies — and yet he also did not want to make a new Star Trek TV series.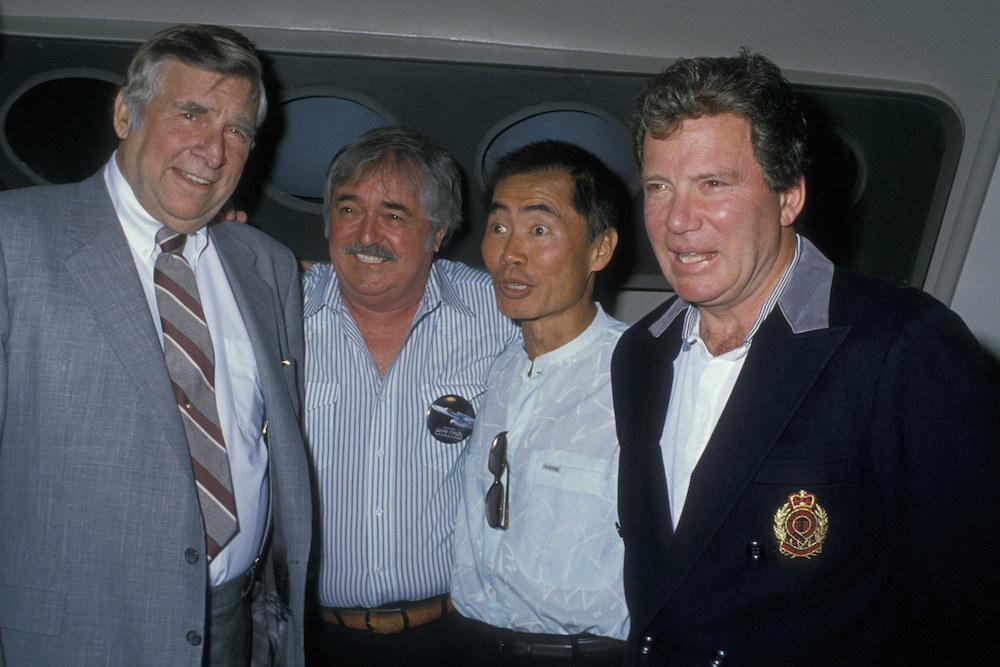 After producing 1979's Star Trek: The Motion Picture, Roddenberry was relegated to "executive consultant" status on the rest of the Trek movies — which meant, essentially, he had almost nothing to do with them.
"Wasn't that weird? Wasn't that strange?" Shatner wondered aloud. "There must have been something that people were finding out, even though years went by between [movies]."
What Chaos makes clear is that Roddenberry's belligerent demeanor had made him persona non grata in Hollywood after NBC canceled Star Trek in 1969. He was forced to sell Trek memorabilia at conventions in the 1970s in order to make ends meet; one Trek writer, David Gerrold, even calls Roddenberry "a has been" in the doc. But when Paramount Television decided to make a new Trek TV show at the height of Trek's popularity in the 1980s, they realized they could not make it without Roddenberry's blessing. And yet, he initially wasn't interested.
"Gene was [at] the beginnings of his illness — a variety of illnesses," said Shatner. The implication in the documentary is that Roddenberry's failing health was tied to his heavy drinking, and he was hoping to retire soon. Instead, his financial health ultimately won the day — he agreed to create Star Trek: The Next Generation after negotiating a deal that included "a handsome share" of the Trek profits, as Pike characterizes in the doc.
And the man who got him that deal looms especially large in the documentary…
Leonard Maizlish, Roddenberry's lawyer, would give script notes, break into people's offices, and was banned from the Paramount lot.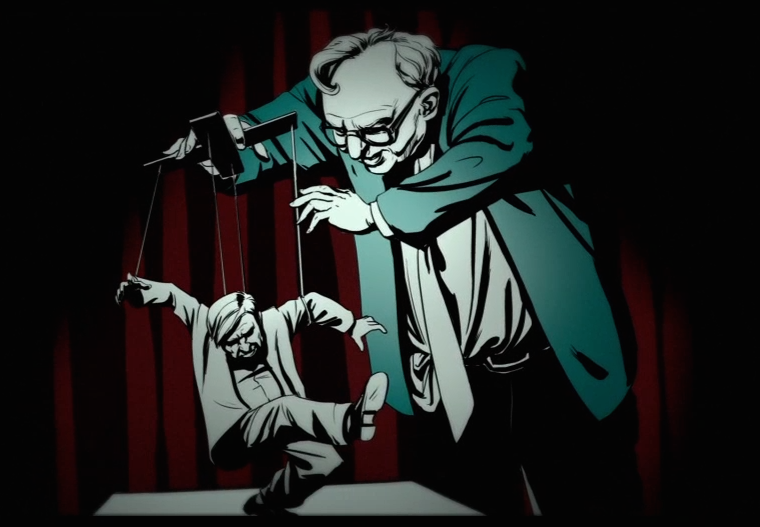 Everyone in Chaos on the Bridge held nothing but contempt and enmity for Roddenberry's lawyer, who was a near constant presence in the TNG production offices. Maizlish would allegedly try to pass off his own script notes as Roddenberry's. He would lurk in people's offices when they were there to gather dirt on them. He was generally so imperious and unpleasant, in fact, that two separate people in the doc admit to actively wishing he would die.
"People had to listen because he carried Gene's scepter," said Shatner. "What a weird situation. We don't know what he did in law school. He may have failed. Who knows how good he was? Even as a lawyer. But as a person, he was criminal!"
Needless to say, Shatner was delighted to get such candid stories for his film. "I loved how genuine everybody got," he told BuzzFeed News. "I spent a lot of time when editing the show to make sure that everybody got their just due. … You see behind their masks, little human beings playing [at] having toys."