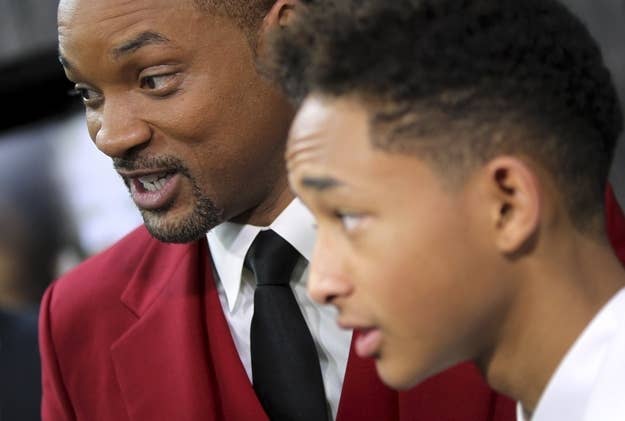 Five years ago, Will Smith seemed unstoppable. He'd had a stunning, unbroken string of global blockbusters, from Men in Black II in 2002 through Hancock in 2008. A few of those hits — 2005's romantic comedy Hitch and 2006's character-driven drama The Pursuit of Happyness — were in genres Hollywood had written off as unbankable overseas, especially with an African American star. And yet both movies performed just as spectacularly well in foreign markets as they did stateside. With Tom Cruise's star fading and Johnny Depp only proving viable in Pirates movies, Smith's mix of big screen charisma, genuine acting chops, and show-business savvy had made him into the world's only true global movie superstar.
And then Smith made a strange, personal drama called Seven Pounds that (SPOILER ALERT) climaxed with his character committing suicide-by-poison-jellyfish.
And then he disappeared from movie theaters for four years, returning with a Men in Black threequel no one was asking for that had to halt production halfway through because the script needed such serious work.
And then he partnered with filmmaker M. Night Shyamalan to make a glum sci-fi thriller called After Earth, in which Smith's son Jaden is alone on screen fighting poorly rendered CG creatures for most of the film.
That movie just opened in third place this weekend with an estimated $27 million, behind the Vin Diesel/Dwayne Johnson juggernaut Fast & Furious 6 and the enjoyably silly magician caper Now You See Me. By any reasonable measure, it is a bomb.
What. The hell. Happened?!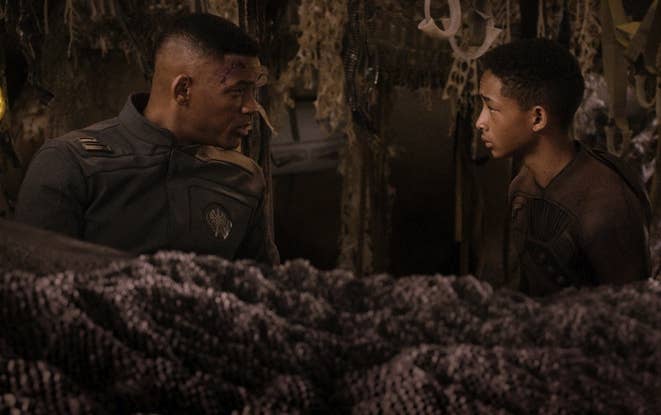 If this was simply a case of the box office blues, things wouldn't seem so shocking. To be clear, Will Smith is still a major star. Despite After Earth's performance, any studio would still be thrilled to make a movie with him. And he has bounced back from high profile failures before — that six-year string of hits came after The Legend of Bagger Vance and Ali both tanked harder at the box office than After Earth did this weekend.
The blame for those earlier disappointments, however, did not land at Smith's feet the way it does for After Earth. Smith not only produced and starred in the film, but he received a sole "Story by" credit — he's said he conceived After Earth as a vehicle for him and his son while he was producing Jaden Smith's surprise 2010 mega-hit The Karate Kid. And to reiterate, Smith sought out M. Night Shyamalan — the man behind the uniquely awful Lady in the Water, The Happening, and The Last Airbender — to direct the film and pen the screenplay, with videogame designer Gary Whitta.
This is after Smith turned down the chance to star in Quentin Tarantino's Django Unchained. As my former colleague Jack Moore put it:
(Ironically, Smith's next major film — after a supporting role in Winter's Tale, screenwriter Akiva Goldsman's directorial debut — will reportedly be a modern-day remake of the classic Sam Peckinpah western The Wild Bunch.)
While Smith has had his share of unsuccessful films, this is really the first time he's experienced the kind of ridicule reserved for an elite class of singularly terrible movies. After Earth is riddled with unintentional laugh-out-loud moments, like the decision to have everyone speak with an odd upper-crust accent, or when Smith's injured and stranded character (with the you-can't-make-this-shit-up name of Cypher Raige) records this message to his wife: "I have lost contact with our son. [Long pause.] End of message." Smith's performance is so monotone and repressed — he's confined to a chair for the bulk of the movie — that I was left to wonder if he was (pun intended) willing away his bottomless reserves of charm so as not to overshadow his son. And the plot's focus on suppressing one's fear in order to escape detection from a race of blind, fear-detecting alien monsters even has several critics and bloggers drawing comparisons to Scientology.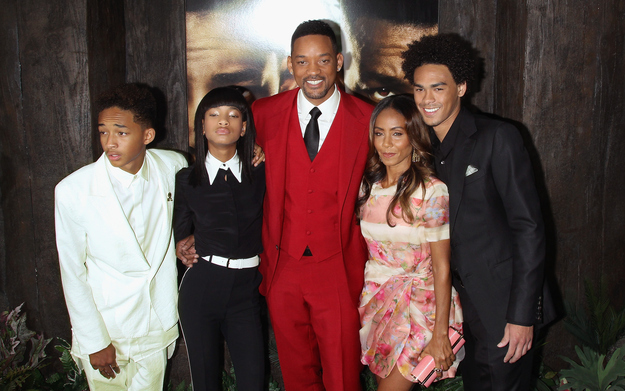 Which brings us to Will and Jaden Smith's recent epic New York magazine cover story. When I read it for the first time last week, I wasn't convinced the interview was even real until about a third of the way through it. The very first exchange seems straight out of the Onion:
I've read that you believe life can be understood through patterns.

Will: I'm a student of patterns. At heart, I'm a physicist. I look at everything in my life as trying to find the single equation, the theory of everything.
The whole interview is a fabulous example of what can happen to your sense of self-awareness when you're the biggest movie star in the world — or the son of the biggest movie star in the world — and yet it's also a perfect showcase for just how irresistibly compelling both Will and Jaden Smith can still be. If only they could have brought that level of personality and odd charm to their movie, too.
Here are the estimated top 10 box office figures for Friday to Sunday, courtesy of Box Office Mojo:
1. Fast & Furious 6 — $34.6 million
2. Now You See Me* — $28.1 million
3. After Earth* — $27 million
4. Star Trek Into Darkness — $16.4 million
5. Epic — $16.4 million
6. The Hangover Part III — $15.9 million
7. Iron Man 3 — $8 million
8. The Great Gatsby — $6.3 million
9. Yei Jawaani Hai Deewani — $1.7 million
10. Mud — $1.2 million
*Opening weekend