Why Tom Cruise Needs To Make "Mission: Impossible" Movies
Mission: Impossible – Rogue Nation's $56 million debut marks yet another hit for the 53-year-old's remarkable career — and shows why Cruise needs the franchise to stay on top.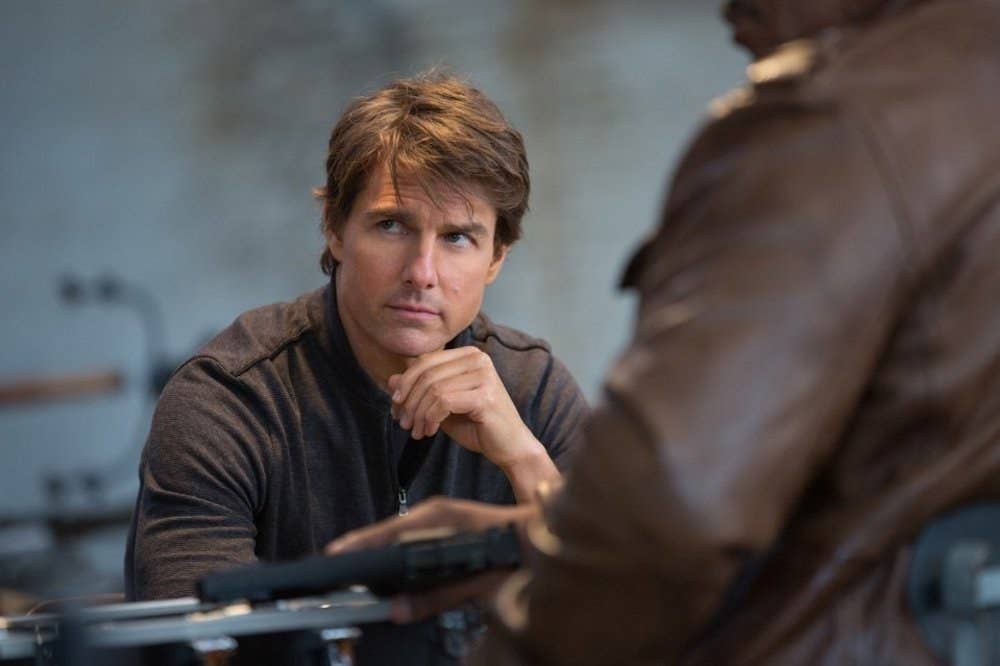 With an estimated $56 million domestic debut this weekend, Mission: Impossible – Rogue Nation marks the 21st time a movie starring Tom Cruise has topped the North American box office since Cruise headlined director Ridley Scott's fantasy adventure Legend in 1986.
That is a remarkable commercial legacy, one Cruise's few peers of decades-spanning A-list movie stars cannot touch. (By comparison, Julia Roberts has starred in 12 box office number one hits since Pretty Woman in 1990; Will Smith has starred in 14 since Bad Boys in 1995; Tom Hanks has starred in 15 since Splash in 1984; and Harrison Ford has starred in 16 since Star Wars in 1977.) It is also, however, the first time Cruise has had a number one hit in the summer movie season since 2006, when Mission: Impossible III opened with $47.7 million. And it demonstrates just how essential the Mission: Impossible franchise is for Cruise if he wants to maintain his status as one of the world's biggest movie stars.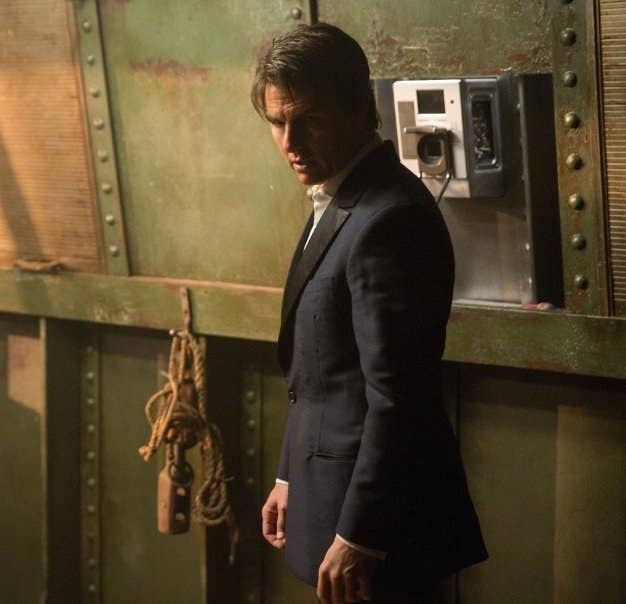 Indeed, there was a time when putting Tom Cruise above the title of your film virtually guaranteed that film would be a number-one-grossing box office sensation. Starting with A Few Good Men in 1992, every single film starring Cruise topped the domestic box office, save for 1999's Magnolia, an ensemble indie drama that opened with a limited release (and earned Cruise his third Oscar nomination, for best supporting actor). That commercial winning streak ended, however, with M:I3 in 2006. Since then, the only films starring Cruise that have opened at number one in North America are 2011's Mission: Impossible – Ghost Protocol, and 2013's sci-fi thriller Oblivion — the latter of which opened with zero box office competition in April, the first time a Cruise movie had debuted outside the summer or holiday season since 1986's The Color of Money.
This is not to say Cruise is somehow a commercial pariah. As the chart below makes clear, he continues to have a massive impact on the global box office. In fact, Mission: Impossible – Ghost Protocol was the biggest worldwide hit of his entire career.
But those are raw box office numbers unadjusted for ticket price inflation. And while it is virtually impossible to accurately gauge the growth in ticket prices worldwide since Cruise first became a star, we can adjust for inflation for the domestic box office, with data from Box Office Mojo. And on that score, Cruise's relative box office might in North America has waned considerably, especially since 2005's War of the Worlds.

Anyone with even a passing familiarity with Cruise's career knows what happened in 2005: He started dating Katie Holmes, jumped on Oprah Winfrey's couch, and lectured Brooke Shields about postpartum depression. The blow to his popularity was inescapable. Cruise has since labored to remind people why they enjoyed seeing so many of his movies, but it is clear that he will never reclaim the box office heights he reached in the 1980s and '90s.

But the irony of Cruise's career downslide is that his star was fated to diminish even if his 2005 PR implosion had never happened. In the last 10 years, Hollywood has shifted away from a movie star economy and into a franchise economy. Newly minted A-list movie stars like Jennifer Lawrence, Chris Pratt, and Robert Downey Jr. reached that status not on the heft of their own charismatic personas, but on the built-in popularity of franchise blockbusters they continue to headline. Some of the biggest franchises of the last decade — the Harry Potter movies, the Fast and Furious movies, the Transformers movies, the Twilight movies — star actors who have failed to carry over the massive popularity of their respective franchises to the movies they headline outside of them. (In fact, some of those actors — like Shia LaBeouf and Robert Pattinson — have grown allergic to the very idea of being a global movie star.)
In this Hollywood landscape, Cruise, now 53, sticks out even more as an anachronism from a bygone era. His entire career has been constructed on the assumption that Cruise is his own franchise, a notion that the industry has all but abandoned. Next year, Will Smith will star in the DC Comics adaptation Suicide Squad. Tom Hanks is currently shooting his third Robert Langdon movie. And this December, Harrison Ford will reprise his star-making role as Han Solo in Star Wars: The Force Awakens. (Julia Roberts, meanwhile, has made a quiet shift to smaller, more challenging projects like August: Osage County and Secrets in Their Eyes that stretch her as an actor rather than reinforce her star power.)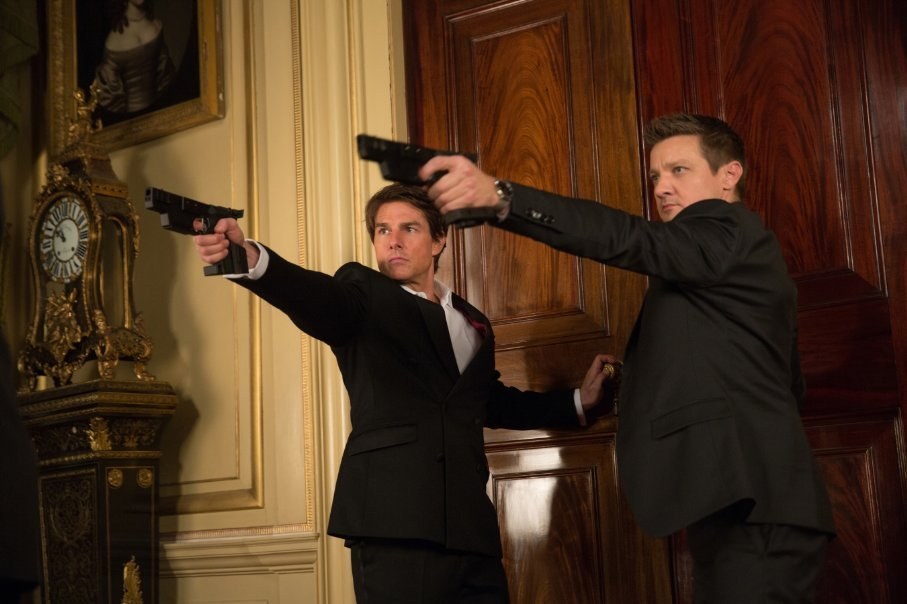 Even the Mission: Impossible movies — Cruise's only franchise — have operated outside the normal parameters for most movie series, eschewing an ongoing story, or even a stable cast, in favor of plopping Cruise into a new exotic location with an almost brand new team surrounding him — save for Ving Rhames' trusty computer hacker. That is, until Rogue Nation, which features several actors from previous Mission: Impossible movies, namely Rhames, Simon Pegg, and Jeremy Renner, as well as winking references to the other films in the franchise.
Those movies are also now Cruise's only reliable ticket to box office success. If Cruise wants to continue operating as an A-list star, then he will almost certainly need to keep making them. And if he wants them to continue to be successful, then he'll likely need to keep reducing how much those movies are only about how great it is to see Tom Cruise in a movie.
Here are the estimated top 10 box office figures for Friday to Sunday, courtesy of Box Office Mojo:
1. Mission: Impossible – Rogue Nation* — $56 million
2. Vacation* — $14.9 million
3. Ant-Man — $12.6 million
4. Minions — $12.2 million
5. Pixels — $10.4 million
6. Trainwreck — $9.7 million
7. Southpaw — $7.5 million
8. Paper Towns — $4.6 million
9. Inside Out — $4.5 million
10. Jurassic World — $3.8 million
*Opening weekend