The Wonder Years' star Jason Hervey (i.e., Fred Savage's "brother from hell" Wayne) dropped by the New York law firm where his co-star Josh Saviano (i.e., Savage's geeky best friend Paul) now works as a lawyer. The result: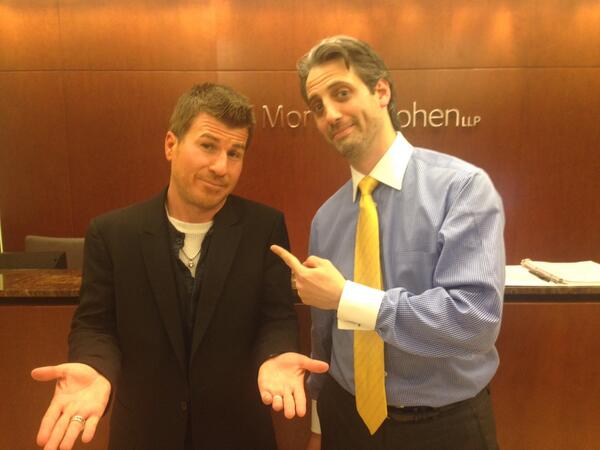 Hervey still works in Hollywood — he's an executive producer on the Nick at Nite sitcom See Dad Run. But according to Saviano's professional Twitter account bio, he is now working as "Senior Counsel at Morrison Cohen focusing on complex commercial transactions and celebrity and corporate brands."
Actually, that's about where one might expect Wayne and Paul to end up.
The Wonder Years, which ran on ABC from 1988 until 1993, is finally coming to DVD, after a herculean effort to re-secure the music rights to almost all of the songs on the show.
Hervey and Saviano's reunion, by the way, strikes quite a different image than when they were on the beloved show.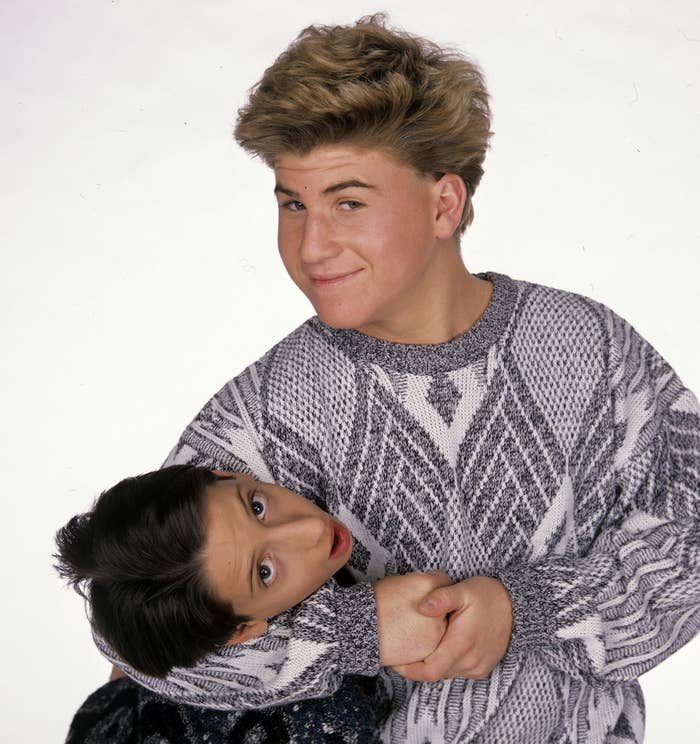 Well, OK, not that different.