At the end of the epic Star Wars: The Force Awakens panel at San Diego Comic-Con on Friday, director J.J. Abrams announced a surprise free concert of Star Wars music for the 6,500 fans in attendance — happening immediately after the panel was over.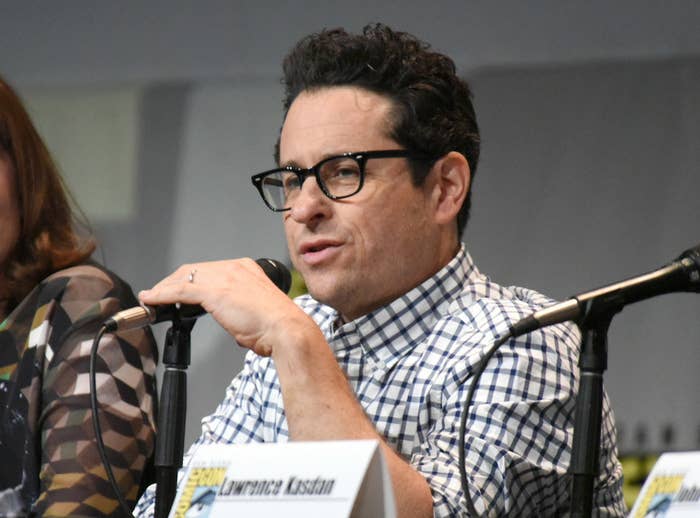 The crowd was led by a legion of stormtroopers headed by Kevin Doyle, a man who walked more than 500 miles to Comic-Con in honor of his late wife, a major Star Wars fan.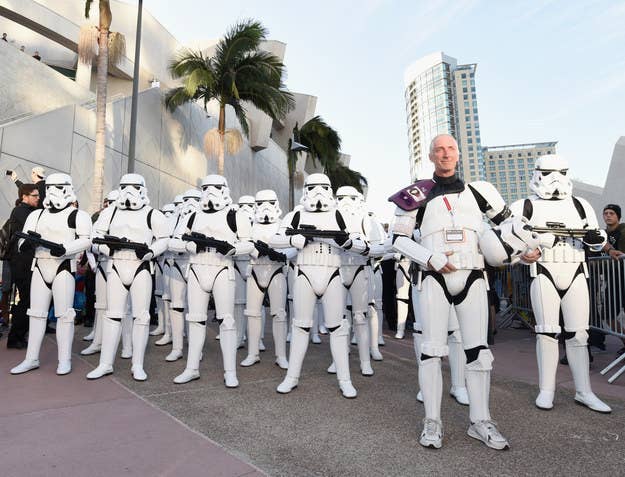 Everyone appeared to behave kindly and politely, even though it took roughly 75 minutes for everyone to arrive at the venue.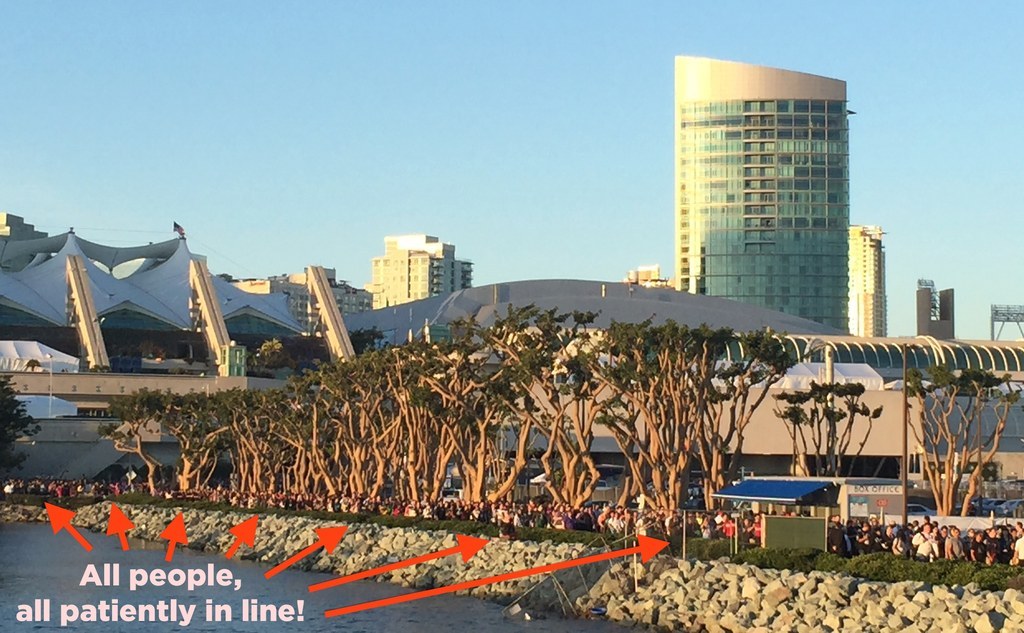 Everyone was issued a special pass for the concert, which included a tearaway ticket…
(It was a lot of lightsabers.)
Finally, after everyone had arrived and had time to settle in, Abrams and producer Kathleen Kennedy took to the stage.
And one of the directors of another Star Wars movie, Christopher Miller — who, with his creative partner Phil Lord, will be directing the origin story of Han Solo — was watching from backstage.
(Don't worry. He was fine.)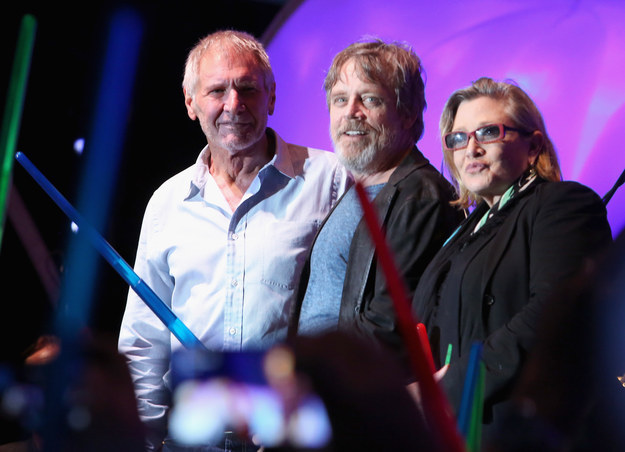 Abrams handed the mic to new Star Wars actor John Boyega, who led the crowd in taking a massive selfie with the rest of the cast of The Force Awakens.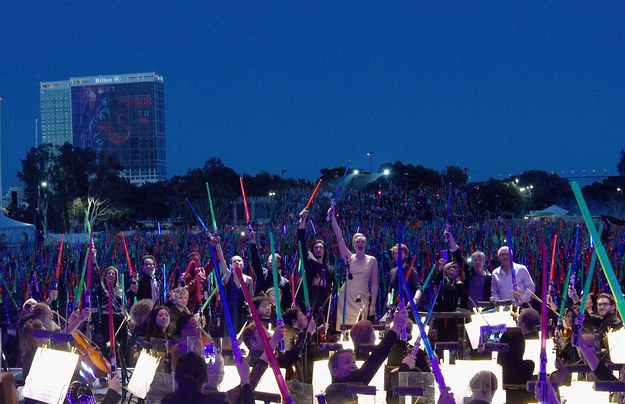 This was the view Carrie Fisher (aka Princess Leia) had from the stage.
The concert itself ran a little less than 30 minutes. But it still managed to pack in several distinct orchestral themes familiar to any Star Wars fan, starting with the foreboding "Imperial March."
As the music played, relevant clips from the six Star Wars feature films were shown on the giant screens surrounding the orchestra.
Perhaps not surprisingly, Anakin's theme — tied to the less-than-beloved prequel trilogy — provoked some audible hisses and boos.
By contrast, the Ewoks — historically mocked by hardcore Star Wars fans — drew some significant cheers when the orchestra segued into Williams' bouncy, playful theme for them.
The biggest reaction, though, came during Princess Leia's theme, which included three impressive solos that each drew loud, even raucous whoops and applause.