On Wednesday, producer-directors Seth Rogen and Evan Goldberg (This Is the End) tweeted a first look at the poster for their new comedy, The Interview.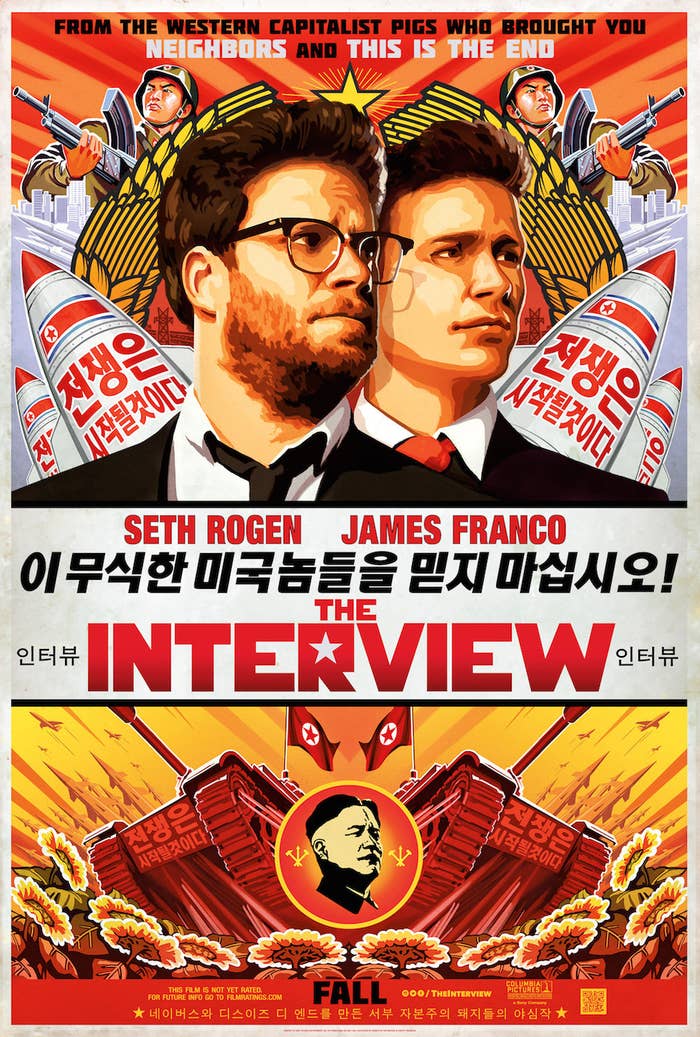 These missiles are covered with a slogan that translates to "We will begin a war" — not subtle.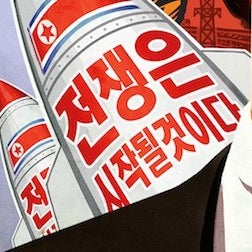 Another possible translation is simply "War will begin." Also not subtle.
The text right beneath the stars' names proclaims, "Do not trust stupid Americans!"

These tanks are similarly adorned with the same threatening language on the missiles: "War will begin."

While the fine print at the bottom of the poster pretty much reiterates the opening tagline, roughly translating to: "Awful work by the 'pigs' that created Neighbors and This Is the End."