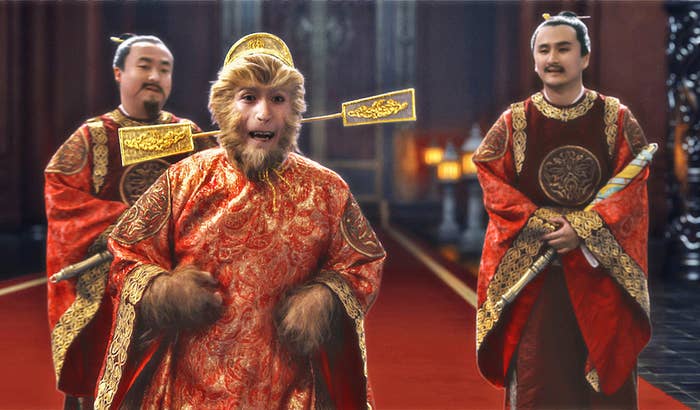 The highest-grossing movie in the world this weekend wasn't released in the United States, or in Europe, or in South America. It was in China. The Monkey King opened in the world's most populous country, as well as six other territories, with an estimated $46 million, according to Variety. If those estimates hold, it will be nearly four times the top-grossing movie at the U.S. box office this weekend, the Kevin Hart-comedy Ride Along, with $12 million.
Following the exploits of a mystical, powerful monkey (Donnie Yen, also the film's fight choreographer), the 3D film is based on part of the 16th-century Chinese mythological novel Journey to the West. It debuted on the first day of the Chinese New Year, setting a new opening-day record in that country with an estimated $20 million. It also appears to have set a single-day worldwide record for IMAX, with $1.8 million.
The success underlines the rapid growth of the Chinese box office, and why American studios have worked so tirelessly to schedule their films within the country (a process that requires a non-native film either be a Chinese co-production, or released in partnership with a Chinese exhibitor). Last year, Pacific Rim grossed more in China than it did in the U.S., and the top-grossing film in the U.S., Iron Man 3, came in second at the annual box office in China to a separate adaptation of Journey to the West, entitled Journey to the West: Conquering the Demons.
According to the Facebook page for The Monkey King, the film will be released in the U.S. this summer.