"The Amazing Spider-Man 2" Lands Its Third Villain
Chris Cooper has signed on to play Norman Osborn — the man who becomes the Green Goblin — joining Jamie Foxx and Paul Giamatti's villains. Are three Big Bads too many?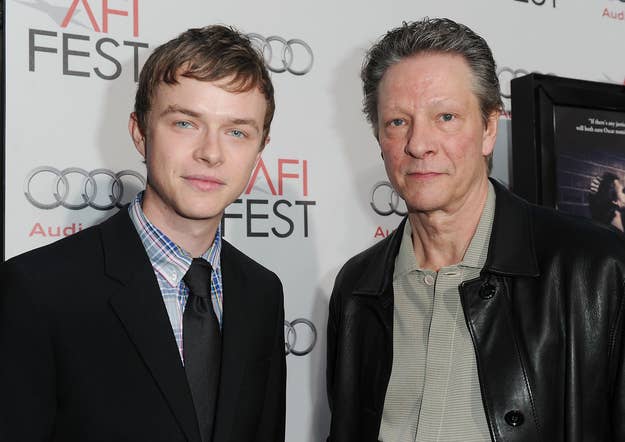 Spider-Man's web just got more crowded. Chris Cooper has joined The Amazing Spider-Man 2 as iconic Spidey villain Norman Osborn, head of the mega-company Oscorp Industries, who eventually becomes the nefarious Green Goblin.
While it's unclear whether Cooper's Osborn will transform into his evil alter ego during the second film in director Marc Webb's Spidey reboot franchise, his presence adds to a growing roster of rogues that have packed their way into the new movie. Jamie Foxx signed on to play Electro last fall, and last month Paul Giamatti enlisted as The Rhino. If that weren't enough, up-and-coming actor Dane DeHaan (Chronicle, Lincoln) joined the film in December as Harry Osborn — Norman's son, best friend to Peter Parker (Andrew Garfield), and eventual sworn enemy of, yup, Spider-Man.
On the one hand, Webb and Co. keep adding some absolutely terrific actors to their film's cast, and Cooper's appearance and acting style could scarcely be more different than the last actor to play Norman Osborn, Willem Dafoe in Sam Raimi's 2002 Spider-Man. (DeHaan and Cooper are pictured above — that's a decent resemblance, no?)
On the other hand, the general geek consensus is that Spider-Man 3 suffered from a surfeit of bad guys, with three villains — James Franco's New Goblin, Thomas Haden Church's Sandman, and Topher Grace's Venom — gunning for Tobey Maguire's Spider-Man, who himself was battling an unfortunate case of emo hair. With all these evildoers in The Amazing Spider-Man 2 fighting for screen time — on top of new love interest Mary Jane Watson (Shailene Woodley) elbowing with Emma Stone's Gwen Stacy for room in Peter's heart — how much time will this leave for our friendly neighborhood Spider-Man?