Steven Spielberg And The Cannes Film Festival: Together At Last!
He'll head the main Cannes jury, joining an eclectic club of international and American filmmaking luminaries.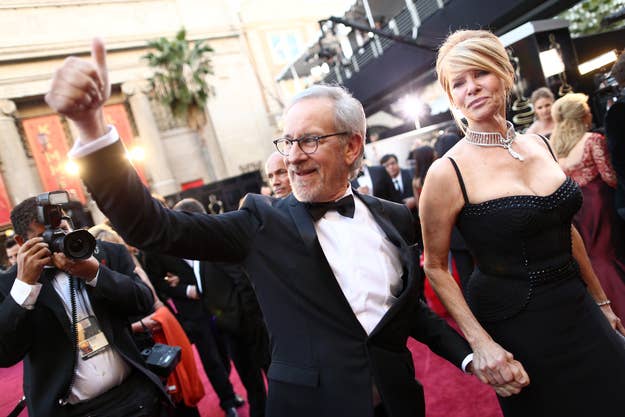 After years of trying, the heads of the Cannes Film Festival announced late Wednesday night that Steven Spielberg will serve as the president of the international jury when the 66th annual festival is held May 15–26, 2013. Festival president Gilles Jacob and artistic director Thierry Frémaux noted in the announcement that Spielberg had declined several invitations due to his filmmaking schedule, but that he agreed to do it "in principle" two years ago. After the director postponed production on his next planned project Robopocalypse, his schedule opened up for the summer, and he officially signed up to take on the prestigious position.
It is certainly unusual to see a name so deeply associated with mainstream Hollywood paired with a festival recognized for celebrating the highest of highbrow in international cinema. Rarefied filmmaking figures like Norwegian actress Liv Ullmann, Serbian filmmaker Emir Kusturica, Hong Kong filmmaker Wong Kar-wai, and German filmmaker Wim Wenders have all headed up the main jury at Cannes.
But while Spielberg is easily the most financially successful filmmaker to head up a Cannes jury, he is far from the only Hollywood luminary to do so. Recent jury presidents include Robert De Niro (in 2011), Tim Burton (2010), Sean Penn (2008), Quentin Tarantino (2004), Martin Scorsese (1998), Francis Ford Coppola (1996), and Clint Eastwood in (1994). Heck, in 1980, Kirk Douglas was the jury president, and you could scarcely find a more Hollywood-y Hollywood figure — that same year, he starred in a derivative sci-fi flop called Saturn 3.
Plus, Spielberg has a history at Cannes. His very first feature film, 1974's The Sugarland Express, won the screenplay award at the festival, and his 1982 masterpiece E.T.: The Extra-Terrestrial premiered at the festival.
"The memory of my first Cannes Film Festival, nearly 31 years ago with the debut of E.T., is still one of the most vibrant memories of my career," Spielberg said in a statement. "For over six decades, Cannes has served as a platform for extraordinary films to be discovered and introduced to the world for the first time. It is an honor and a privilege to preside over the jury of a festival that proves, again and again, that cinema is the language of the world."