The Adult Drama Is Alive And Well At The Multiplex
Prisoners is a tough movie about complex people, and it just opened with $21 million at the box office. Perhaps it's premature to declare the death of the mature movie drama?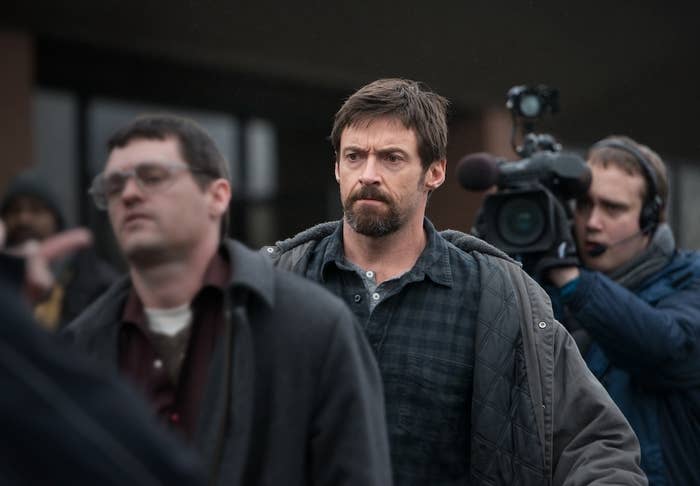 There has been a great deal of concern this year about the death of the serious movie drama. Filmmaking titans Steven Spielberg, George Lucas, and Steven Soderbergh have all weighed in with headline-grabbing statements about how Hollywood has abandoned the modestly budgeted drama in favor of enormously expensive spectacles geared to capture as wide an audience as possible. Even film producer Jon Kilik (Babel, The Diving Bell and the Butterfly, The Hunger Games), chimed in in his recent robust defense of the future of cinema in the wake of Spielberg, Lucas, and Soderbergh's pessimistic comments, warning that "the midrange budget drama" remains in jeopardy "and must be protected."
And they certainly are not wrong. It has become inescapably harder for filmmakers to get studios to greenlight a movie about people talking to each other, with nary an explosion or obvious visual effect in sight. In turn, there's been a massive creative migration to television, which has enjoyed a renaissance of complex, challenging, and highly addictive dramatic programming. Cinema's loss has been TV's gain.
But what about moviegoers? Have they renounced their allegiance to the adult drama?
Consider Prisoners. It is dark tale about a father (Hugh Jackman) driven to hair-raising extremes after his young daughter disappears, and the film's U.S. distributor, Warner Bros., never tried to gussy up the film's sharper edges. It just opened with $21 million, great reviews, and awards buzz for Jackman, Jake Gyllenhaal (as the cop tasked with finding the kid), and Paul Dano (as a suspect for the kidnapping).
Consider Enough Said. It is touching romantic comedy about two divorced parents (Julia Louis-Dreyfus and James Gandolfini), and it just opened on Wednesday in four theaters with an impressive $60,000 per theater average, not to mention rapturous reviews.
Consider Lee Daniels' The Butler, a historical drama that passed $100 million at the box office last weekend, well beyond the film's reported $30 million budget.
Consider that six of last year's Best Picture nominees (Lincoln, Django Unchained, Les Miserables, Argo, Silver Linings Playbook, and Life of Pi) all made at least over $200 million worldwide — three made over $400 million.
And consider that at least a dozen of this fall's awards season contenders were either bankrolled or acquired by major Hollywood studios.
There remains real cause for concern about the long-term health of serious feature filmmaking. But it is also worth noting that many of the serious feature films that are getting made now — and getting seen now — are looking quite healthy indeed.
Here are the estimated top 10 box office figures for Friday to Sunday, courtesy of Box Office Mojo:
1. Prisoners* — $21 million
2. Insidious Chapter 2 — $14.5 million
3. The Family — $7 million
4. Instructions Not Included — $5.7 million
5. Battle of the Year* — $5 million
6. We're the Millers — $4.7 million
7. Lee Daniels' The Butler — $4.3 million
8. Riddick — $3.7 million
9. The Wizard of Oz (3D/Imax re-release*) — $3 million
10. Planes — $2.9 million
*Opening weekend