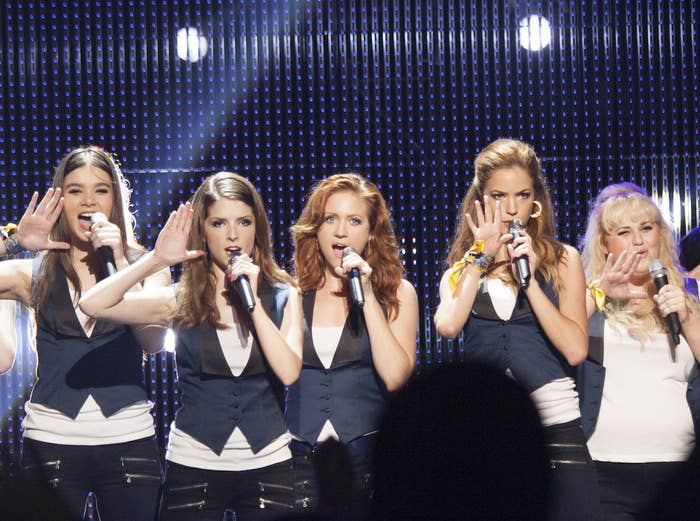 When Pitch Perfect opened on the relatively quiet weekend of Sept. 28, 2012, Universal Pictures was so unsure that an ensemble comedy about an all-female collegiate a cappella group would be a mainstream box office hit out of the gate that it released the film in just 335 theaters, and then expanded the second weekend to 2,770 theaters. Over that 10-day time span, the film grossed $21.7 million, and ultimately made $65 million in the U.S. — an impressive sum for a modestly budgeted comedy.
Pitch Perfect 2 opened this weekend, in the insanely competitive month of May, in 3,473 theaters. It grossed $69.2 million, after final figures were announced on Monday. That is, to be clear, more than Pitch Perfect's entire run at the domestic box office. That never happens.
Much will be made of the fact that the female-dominated Pitch Perfect 2 bettered two giant, seemingly male-skewing action spectaculars, Mad Max: Fury Road (which grossed an estimated $44.4 million in its debut weekend), and Avengers: Age of Ultron (which grossed $38.8 million in its third weekend, passing Furious 7 as the top domestic grosser of the year so far).
And indeed, Pitch Perfect 2 and Mad Max: Fury Road proved to be exceedingly complimentary counter-programming, with the former's audience skewing 75% female, and the latter's skewing 70% male.
Ironically, however, both films feature more women with names and speaking roles than men, making this weekend possibly the most lucrative for films that pass the Bechdel Test with flying colors — maybe ever.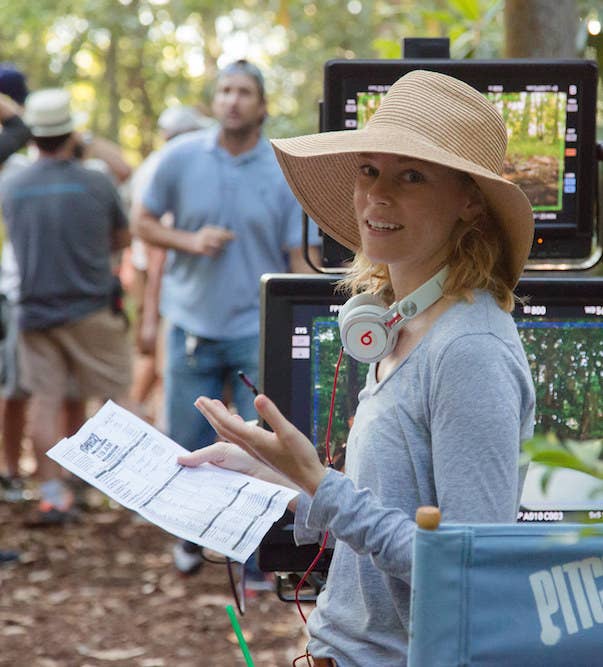 On the strength of its lopsidedly female audience, meanwhile, Pitch Perfect 2 boosted director Elizabeth Banks — who also produced and acted in a supporting role in the film — to the best ever opening weekend for a filmmaker making their feature film debut. Let's repeat that: A female director holds the domestic box office record for the most successful debut feature film — with an audience dominated by women.
If a man achieved that kind of box office milestone, studios would be falling over themselves to hire him for his next film. With the ACLU demanding a federal investigation into Hollywood hiring practices for female filmmakers just this week, there will be a great deal of attention paid to when Banks next gets to direct, and for which kind of film.
According to a release from Universal Pictures, Pitch Perfect 2's domestic opening weekend "more than doubled" its production budget. Matched with its $38.3 million international opening in 29 territories, the film's $107.5 million global grosses already put the movie well into the black, with a great deal of money still left to be made.
But to get a fuller picture of just how massive a debut Pitch Perfect 2 really had at the box office, here is a partial list of recent summer blockbusters with far bigger budgets that had lower opening weekends than Pitch Perfect 2, even when adjusting for ticket price inflation:
• World War Z (2013): $66.4 million
• Thor (2011): $65.7 million
• Teenage Mutant Ninja Turtles (2014): $65.6 million
• Captain America: The First Avenger (2011): $65.1 million
• Inception (2010): $62.8 million
• The Amazing Spider-Man (2012): $62 million
• 22 Jump Street (2014): $57.1 million
• X-Men: First Class (2011): $55.1 million
• Rise of the Planet of the Apes (2011): $54.8 million
• Ted (2012): $54.4 million
(Warning: Mild spoilers for Pitch Perfect 2 follow.)
Almost all of those aforementioned films are franchise movies, and most of them either are sequels or were followed by sequels. Pitch Perfect 2 ends with most of the Barden Bellas graduating and moving on, but with the clear possibility of future Pitch Perfect movies to come. But it does not exist in a box office vacuum. As it stands now, three of the top five opening weekends of the year — Fifty Shades of Grey, Pitch Perfect 2, and Cinderella — predominantly star women. By the end of the year, several more films starring and about women could join them. And even if all of those films don't generate sequels and franchises of their own, 2015 could finally — finally — be the watershed year when women are as represented as men at the top of the box office charts.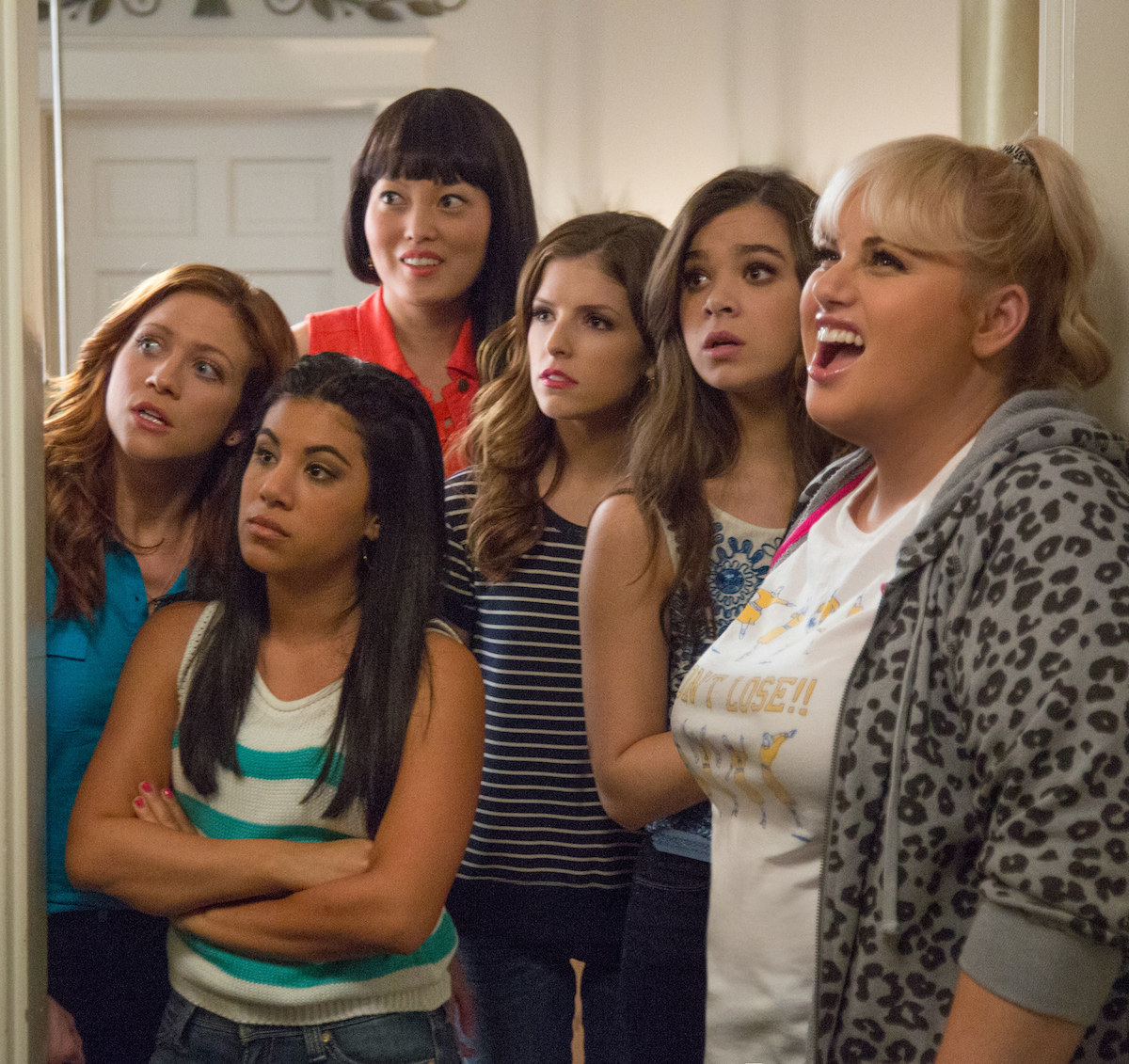 Here are the estimated domestic box office figures for the top 10 grossing movies for Friday to Sunday, courtesy of Box Office Mojo:
1. Pitch Perfect 2* — $70.3 million
2. Mad Max: Fury Road* — $44.4 million
3. Avengers: Age of Ultron — $38.8 million
4. Hot Pursuit — $5.8 million
5. Paul Blart: Mall Cop 2 — $3.6 million
5. Furious 7 — $3.6 million
7. The Age of Adaline — $3.2 million
8. Home — $2.7 million
9. Ex Machina — $2.1 million
10. Far from the Madding Crowd — $1.3 million
*Opening weekend
This story has been updated with final box office figures for Pitch Perfect 2, which were slightly lower than initial estimates of a domestic opening weekend of $70.3 million.