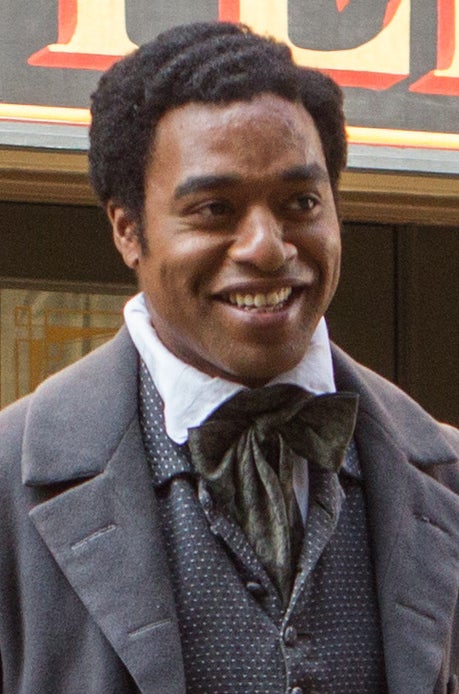 When the nominations for the 86th Academy Awards were announced early Thursday morning, nine of them were for actors playing either real people, or character based directly on real people. They are:
BEST ACTOR:
Christian Bale as Irving Rosenfeld in American Hustle (based on Melvin Weinberg)
Leonardo DiCaprio as Jordan Belfort in The Wolf of Wall Street
Matthew McConaughey as Ron Woodroof in Dallas Buyers Club
Chiwetel Ejiofor as Solomon Northup in 12 Years a Slave
BEST ACTRESS:
Judi Dench as Philomena Lee in Philomena
BEST SUPPORTING ACTOR:
Barkhad Abdi as Abduwali Muse in Captain Phillips
Michael Fassbender as Edwin Epps in 12 Years a Slave
Jonah Hill as Donnie Azoff in The Wolf of Wall Street
BEST SUPPORTING ACTRESS:
Lupita Nyong'o as Patsey in 12 Years a Slave
According to a BuzzFeed study of the previous 40 years of Oscar history, that is a record.
It was not always this way. From 1973 to 1992, 16.25% of acting nominations, and 17.5% of the winners, were for actors playing a real person. From 1993 to 2012, however, biopics exploded as awards season fare, and those figures subsequently doubled, to 29.75% of nominees, and 36.25% of winners — including a whopping 9 out of the last 14 Best Actress recipients.
Put simply: In the past 20 years, one in three actors who won an Oscar did so for performing as a real person. And that wasn't always a famous person either. Christopher Plummer earned a Best Supporting Actor Oscar in 2011 for Beginners, for playing a man based on the gay father of the film's writer-director, Mike Mills. Dicky Eklund and Alice Ward — played, respectively, by Christian Bale and Melissa Leo in 2010's The Fighter — were largely unknown outside of the boxing world. Likewise, only serious football fans had likely heard of Leigh Anne Tuohy before Best Actress winner Sandra Bullock played her in 2009's The Blind Side. Audiences had largely forgotten serial killer Aileen Wuornos by the time Best Actress winner Charlize Theron transformed herself to play the Florida woman in 2003's Monster. And so forth.
The important thing, however, is that when these films did open, moviegoers — and, more critically, Academy voters — understood that the performances they were seeing on screen were based to a meaningful degree on the lives of actual human beings. You could point to our national obsession with reality-based entertainment, the filmmaking marketplace's increasing reliance on moviegoers' pre-awareness of a film's subject matter, or some combination therein. But regardless of the cause, actors eager for an Oscar on their mantelpiece would do well to look to the real world for their next role.
To help visualize this trend, BuzzFeed has created the following chart that tracks the growth in nominations and in wins over the past 40 years.

Note: The only character in the largely fictionalized American Hustle who was counted as a real person was Christian Bale's character, Irving Rosenfeld, who shared many biographical details with Melvin Weinberg and physically resembled him — the performance was clearly meant to reflect the real person. Furthermore, while most of the winners (and nominees) in this study were for roles directly based on real people, a handful are for lightly fictionalized versions of real people:
Best Actress
1988 — Jodie Foster, The Accused (as Sarah Tobias, based on Cheryl Ann Araujo)
1979 — Sally Field, Norma Rae (as Norma Rae, based on Crystal Lee Sutton)
Best Supporting Actor
2011 — Christopher Plummer, Beginners (as Hal Fields, based on Paul Mills)
1990 — Joe Pesci, Goodfellas (as Tommy Devito, based on Tommy DeSimone)
Best Supporting Actress
1980 — Mary Steenburgen, Melvin and Howard (Lynda Dummar, based on Bonnie Dummar)