We see Katniss en route to a mission…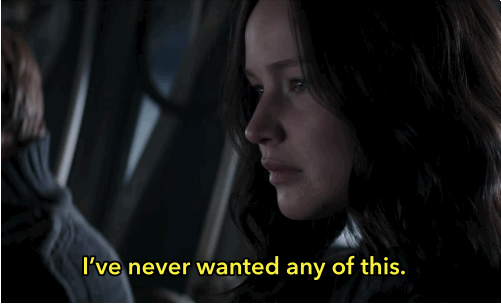 Caring for her sister Prim (Willow Shields)…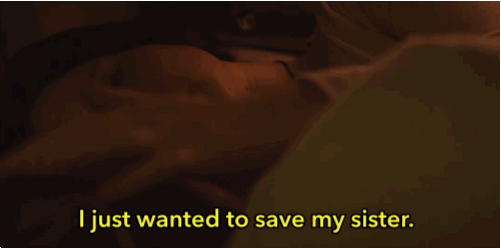 Confronting President Snow (Donald Sutherland)…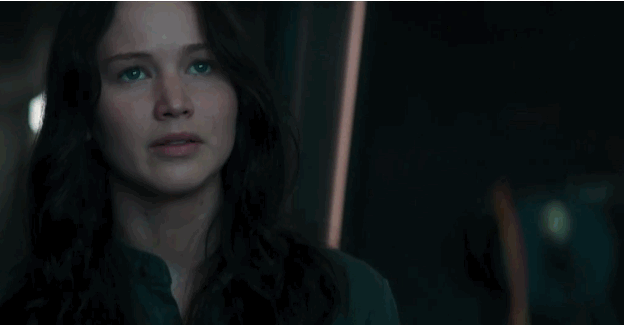 Checking out some new weaponry…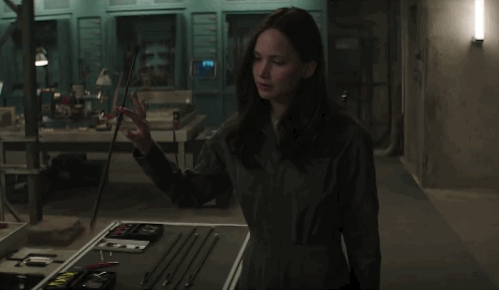 Meeting a shockingly dressed-down Effie (Elizabeth Banks)…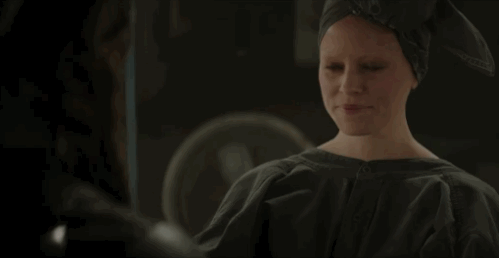 And discovering what happened to Peeta (Josh Hutcherson) at the Capitol.
Katniss confronts Plutarch Heavensbee (Philip Seymour Hoffman) and President Coin (Julianne Moore).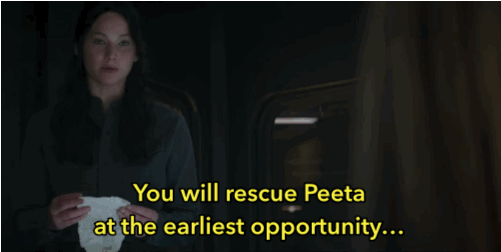 And she is confronted by how many people in the outlying districts see her as a savior.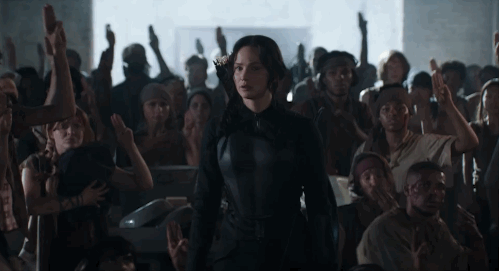 She witnesses with Gale (Liam Hemsworth) the ravages of the war that she (unintentionally) started.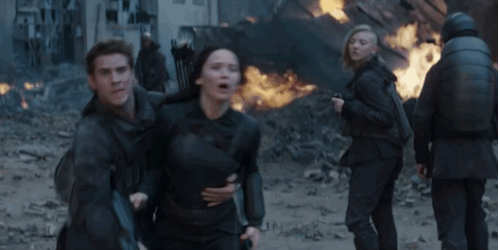 And she experiences the war up close and personal, no matter whether she ventures out into District 8…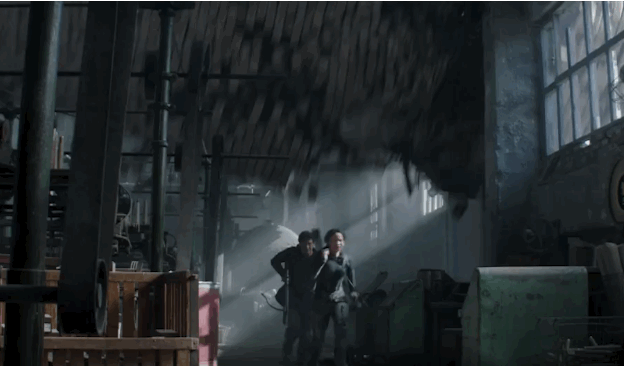 Or is huddled inside the walls of District 13.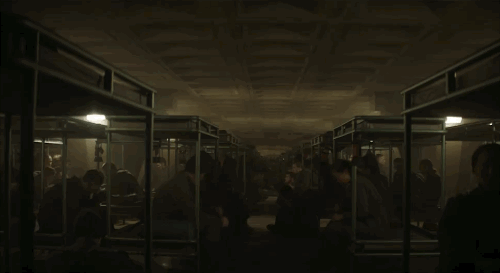 One major lingering question: What is this exploding dam?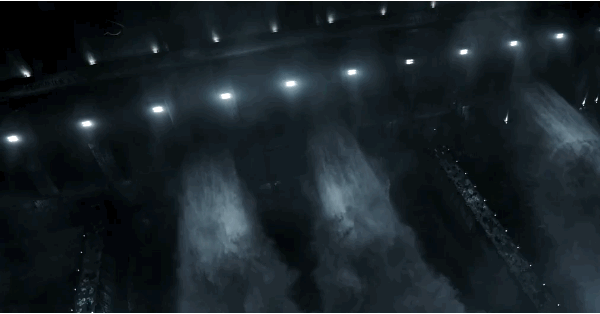 Oh and one other question: How effing awesome is this?!?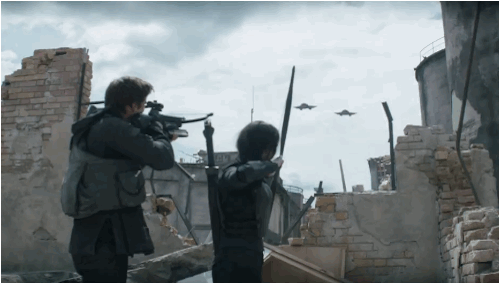 The answer, of course: seriously awesome.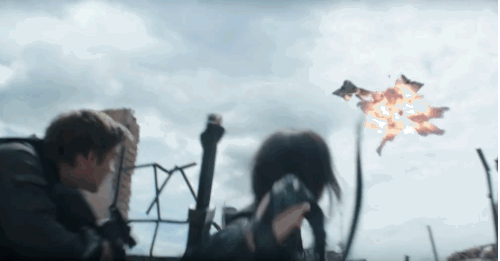 The Hunger Games: Mockingjay – Part 1 opens Nov. 21, 2014.