Katniss (Jennifer Lawrence) has gone to war.
Fire literally surrounds her.
And even the ground beneath her feet isn't safe.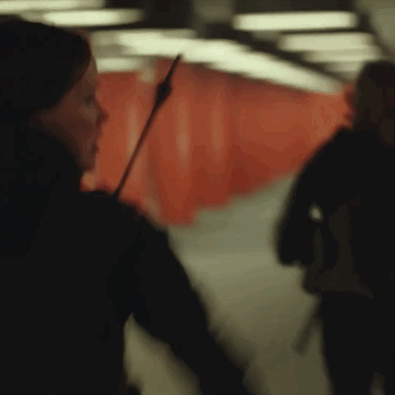 It's one of President Snow's (Donald Sutherland) crafty booby traps, as explained here by Commander Paylor (Patina Miller).
And it seems very little in the Capitol is safe.
Even in the sewers… HOLY CRAP, WHAT IS THAT?!
WHAT HAPPENED TO YOUR FAAAAAACCCEEEEE?!
And book readers will also be thrilled that Tigris (Eugenie Bondurant) is in the movie.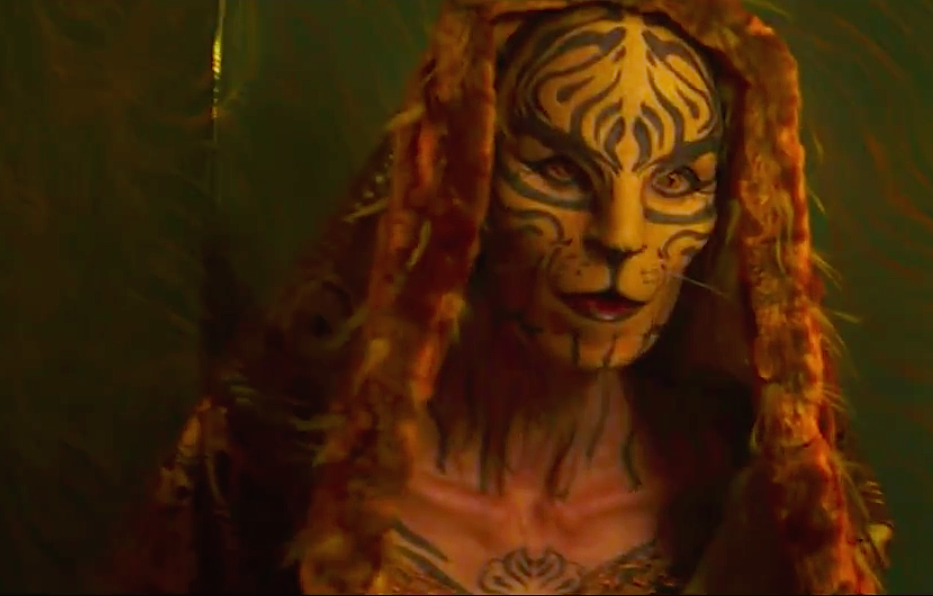 Oh, and there's Johanna (Jena Malone) for less than a hot second.
And then there are those parachutes…
…and book readers know what those mean. 😱 😞 😭
At least we have this brief kiss between Katniss and Peeta (Josh Hutcherson) to get us through until November.
The Hunger Games: Mockingjay – Part 2 opens on Nov. 20, 2015.