On Thursday, J.J. Abrams' production company Bad Robot posted this video of the first official look at the Millennium Falcon in Star Wars: Episode VII. But it turns out to be something more... And weirder.
We start with the familiar chords from John Williams' Star Wars score as the camera pans over a tight close-up of the Falcon.
But then, the music shifts...to Hans Zimmer's Dark Knight score?
And the camera zooms in on… Is that?… Yup, the Batmobile from Christopher Nolan's Dark Knight trilogy.
It's part of a strange series of Star Wars/Batman v Superman mash-up jokes Abrams and director Zack Snyder have been tweeting about over the last few months.
This one puts Batman on Tatooine with R2-D2.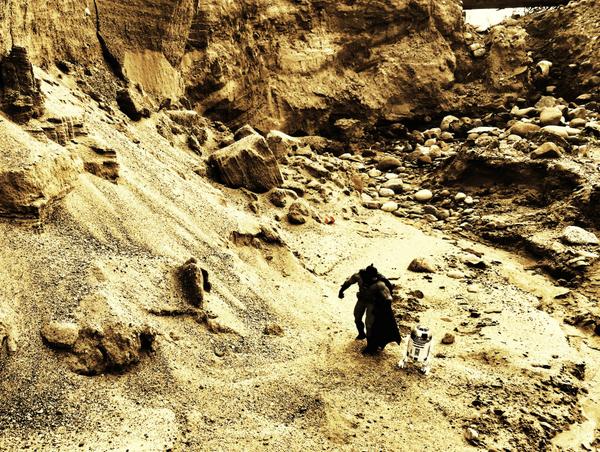 This one casts C-3PO as the Dark Knight in Gotham City.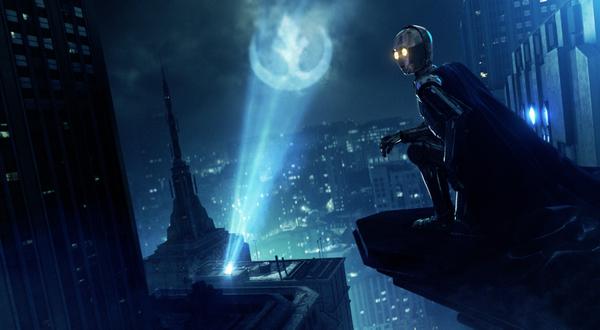 And the latest salvo in this running gag is that, apparently, the Millennium Falcon features the previous version of the Batmobile as its, um, underside ornament.