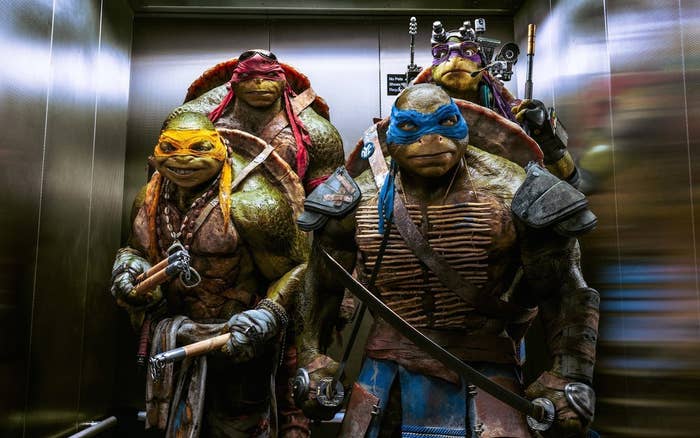 This weekend, Teenage Mutant Ninja Turtles — the latest feature film version of the late '80s/early '90s comic book turned animated TV series turned video game — opened with an estimated $65 million. That debut is by far the best in the franchise's history, even adjusting for inflation. More importantly, it's the best ever debut for a film produced, but not directed, by Michael Bay — and Paramount Pictures just announced that Bay will also produce the sequel, due in June 2016.
Until this weekend, Bay's output as a producer through his company Platinum Dunes has been largely limited to (relatively) low-budget horror films, including remakes of Friday the 13th, Nightmare on Elm Street, and The Texas Chainsaw Massacre, as well as the recently launched horror franchise The Purge. While most Platinum Dunes films opened at No. 1 on their respective weekends, none broke $100 million at the domestic box office.
But that has all changed with Ninja Turtles, Bay's first attempt as a producer to reboot a beloved artifact of '80s/early '90s childhoods into a glossy, CG-laden action spectacular, re-creating the success he's had as a director with Transformers. Despite early controversy over whether the Turtles had been rebooted into aliens (ultimately, they were not), virtually uniform critical revulsion, and a ho-hum "B" rating from audience polling firm CinemaScore, Ninja Turtles notched one of the best ever debuts in the usually sleepy month of August.
With a sequel underway, Bay is returning to produce along with partners Andrew Form and Brad Fuller, and screenwriters Josh Appelbaum and André Nemec (Mission Impossible: Ghost Protocol). (Director Jonathan Liebesman, however, was not part of Paramount's announcement, which is not a good sign that he will also return.)
To say the least, it has been a potent summer for Bay. The Purge: Anarchy has bested its predecessor in domestic and global grosses, despite a lower debut weekend. And while Transformers: Age of Extinction dropped more than $100 million in U.S. box office from 2011's Transformers: Dark of the Moon, it is the first film released in 2014 to make more than $1 billion — due in part to an 82% increase at the Chinese box office between the third and fourth Transformers movies.
All of this success, in fact, can only lead to one conclusion: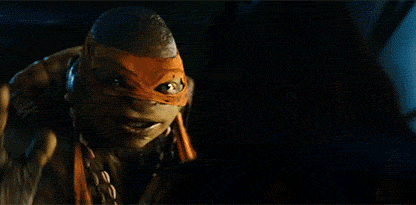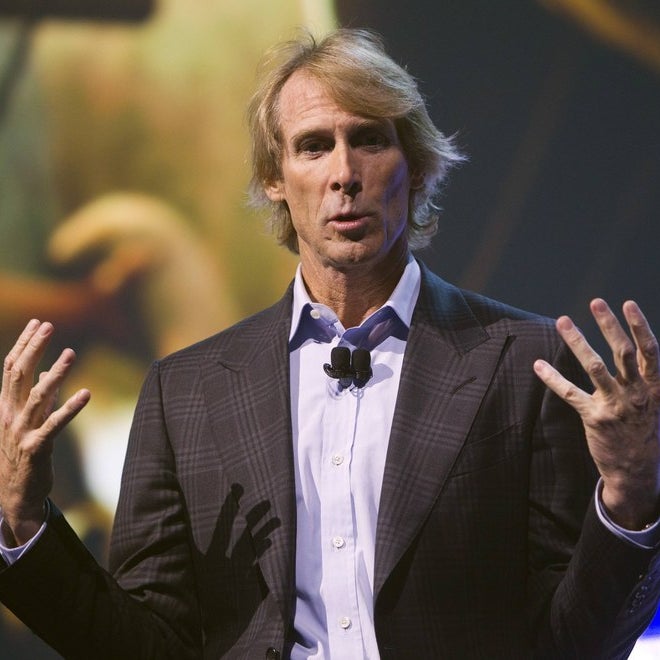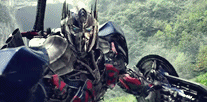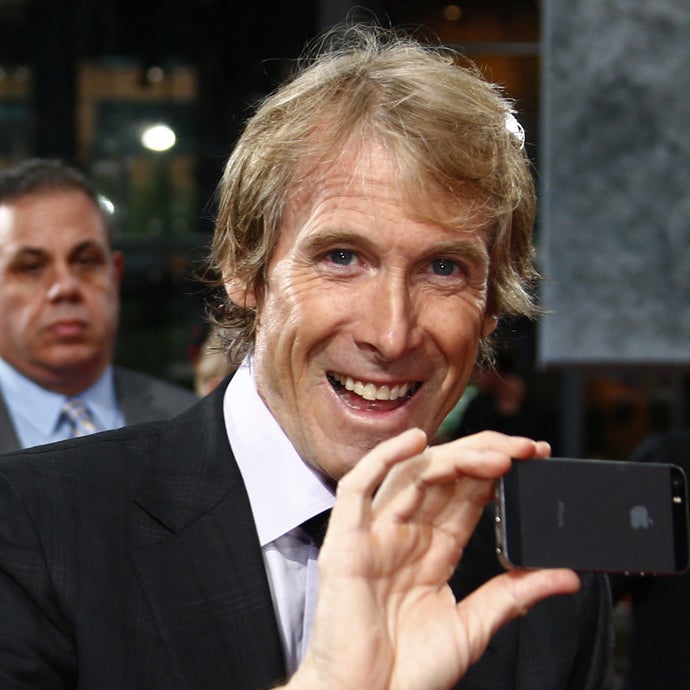 Here are the estimated top 10 box office figures for Friday to Sunday, courtesy of Box Office Mojo:
1. Teenage Mutant Ninja Turtles* — $65 million
2. Guardians of the Galaxy — $41.5 million
3. Into the Storm* — $18 million
4. The Hundred-Food Journey — $11.1 million
5. Lucy — $9.3 million
6. Step Up All In* — $6.6 million
7. Hercules — $5.7 million
8. Get On Up — $5 million
9. Dawn of the Planet of the Apes — $4.4 million
10. Planes: Fire & Rescue — $2.4 million
*Opening weekend