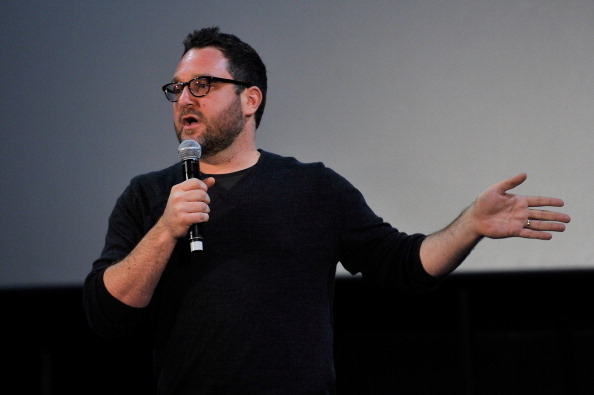 You have likely never heard of Colin Trevorrow, but the 36-year-old has just joined the long tradition of young, promising talent from the world of independent cinema who have been snapped up by Hollywood just as their careers were taking off.
Universal Pictures announced on Thursday that Trevorrow has signed on to direct Jurassic Park 4, the first film in the genetically-engineered-dinosaurs-running-amok franchise since 2001. Much of the film's original team is returning, with Frank Marshall producing along with Bourne franchise producer Patrick Crowlew, and original director Steven Spielberg as executive producer. The script was written by Rick Jaffa and Amanda Silver (Rise of the Planet of the Apes). Universal has already announced the project will hit theaters on June 13, 2014.
While Safety Not Guaranteed is not automatically a film that suggests its director could make a giant Hollywood effects-driven blockbuster with velociraptors, it's also not your average Sundance darling either. It follows a group of journalists (including Jake Johnson and Aubrey Plaza) as they investigate a strange loner (Mark Duplass) who places a personal ad seeking a companion for time travel. (SPOILERS ahead.) Much of the film is spent exploring the burgeoning relationship between Plaza's and Duplass' characters, but its finale does involve a sophisticated visual-effects sequence that suggests Trevorrow isn't wholly unfamiliar with the process.
Universal, meanwhile, has had a tricky time bringing together a fourth Jurassic Park film. An early draft of the script by William Monahan (The Departed) and John Sayles (Lone Star) involved dinosaur-human-hybrid soldiers, but after Ain't It Cool News reviewed the screenplay in 2007, that story line was reportedly scrapped. With Trevorrow, Jaffa, and Silver — whose previous films focused as much on character as on spectacle (if not more so) — the project would now seem to be headed in a more human-scaled direction.
As it happens, the news comes just a few weeks ahead of Universal's 3-D releases of the first Jurassic Park on April 5, to celebrate the film's 20th anniversary. Yes, the movie is 20 years old. Yes, that makes all of us old.