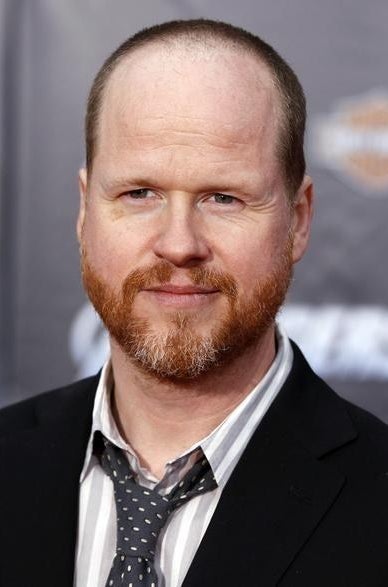 For the better part of 2014, Joss Whedon has been working on a project unlike anything else he has attempted in his multi-decade career. It involved many hours of complex collaboration and focused creativity, and followed Whedon as he traveled from South Africa to South Korea to several months in Great Britain.
Finally, the celebrated storyteller is sharing a glimpse at his new opus to the world. No, it's not the trailer for Avengers: Age of Ultron, although Whedon did just finish principle photography as the writer-director of that massive feature film on Aug. 6.
Nope, it's a lovely, plaintive folk song that Whedon co-wrote while making Avengers 2 — and it's just the first of a six-song, as-yet-untitled EP album Whedon and his creative partner, singer-songwriter Shawnee Kilgore, hope to release at some point later this year.
"It's been a little bit magical," Whedon told BuzzFeed of what it has been like working on the album with Kilgore at night after spending his days directing some of the most powerful superheroes in Hollywood. "It is nice to have the balance between something that is genuinely enormous and something that is crystalline and tiny."
The first single from the EP, available on iTunes starting today, is called "Big Giant Me," and it's the result of an unlikely creative partnership between Whedon, 50, and Kilgore, a 32-year-old Austin-based musician who first came to Whedon's attention on Kickstarter. "I had a Kickstarter phase — I don't want to say addiction, but there was a period when it was my only friend," Whedon said. (He's joking, but according to his profile, Whedon has backed at least 41 projects on the site.)
Last March, as Avengers 2 production was just beginning to kick into gear, Whedon came upon Kilgore's crowdfunding campaign for her fourth studio album, and second full-length album. Born in Maine and largely raised in Washington state, Kilgore had been striving to build a career as a working musician for roughly a decade when she decided to turn to the crowdfunding site. For her video, she made her case via large cue cards akin to Bob Dylan's famous video for "Subterranean Homesick Blues."
"One of the cards just said 'I am learning how…' and then she flipped it: '…to ask for help,'" said Whedon. "And I was like, 'OK!' That struck such a chord with me, personally. … I really loved the music and the sound of her voice."
So he backed it, with by far the largest pledge Kilgore received for her entire campaign. Whedon did not reveal the amount, but based on his fulfillment reward that ended up launching their entire collaboration — a song written by Kilgore, just for him — Whedon pledged at least $1,000.
Needless to say, the donation immediately got the attention of Kilgore and her boyfriend Will.
"I got a message from my sweetie," recalled Kilgore. "And he says, 'Whoa! Backer No. 43! Holy beep!'"
Kilgore knew who Whedon was, but she did not really count herself among his core group of devoted fans. Her boyfriend, however, is a different story. "I'm dating a game designer, so I definitely knew his name," she said. "This is still totally blowing his mind." They had watched Whedon's beloved, short-lived TV series Firefly together, but, as Kilgore explained, "that was the extent of my familiarity with him at that point." For a few weeks, in fact, they were not entirely sure whether the backer really was Whedon. "It seemed totally crazy if it was, but it seemed even crazier if it wasn't," she said. "We looked up Kickstarter scams and everything and none of the possible realities made much sense. No choice but to wait!"
So when her album did get funded, and Kilgore began emailing with Whedon about his fulfillment reward, she was relieved to discover he was, indeed, who he said he was. She was not prepared, however, for what many of Whedon's fans would not find too surprising: He had already written the lyrics to an entire song, and he hoped it wouldn't be too presumptuous of him to send it to her.
"He didn't want to step on my toes," said Kilgore. "He didn't want to assume that this is something I would have time for, or even that it wasn't weird. It was really, really sweet. It just killed me. So I said, 'Yes, please! Please, send me lyrics!'"
"I'd gotten her music stuck in my head," said Whedon. "And when I sent it to her, like, the next day I woke up to a demo pretty much. It was so clear that we were speaking the same language."
For Whedon, the song was "about the idea of change, and how much someone will accept you for yourself and what you are and what you're going to become." But others saw it differently. "Somebody said, 'Oh, it's a song for kids!' And of course a kid is growing and changing. And another of my friends, said, 'So this is a song about all women.' And I was like, 'Well, yes, that too.' … And then there was one person who played it for their sister, who's French, who just said, 'Oh, it's all about cock!' And I was like, 'OK! I didn't actually see that one!' I'm like, 'That's actually just wrong.'"
Kilgore, meanwhile, said she thought Whedon's lyrics were "the most adorable thing I'd ever read," although at first she didn't feel like they quite aligned with her own sensibility. "Based on lyrics alone, not so much," she said. "But now, when I play that song, people are like, 'Wow, that sounds like one of your songs. That's amazing how well you guys mesh together creatively.'"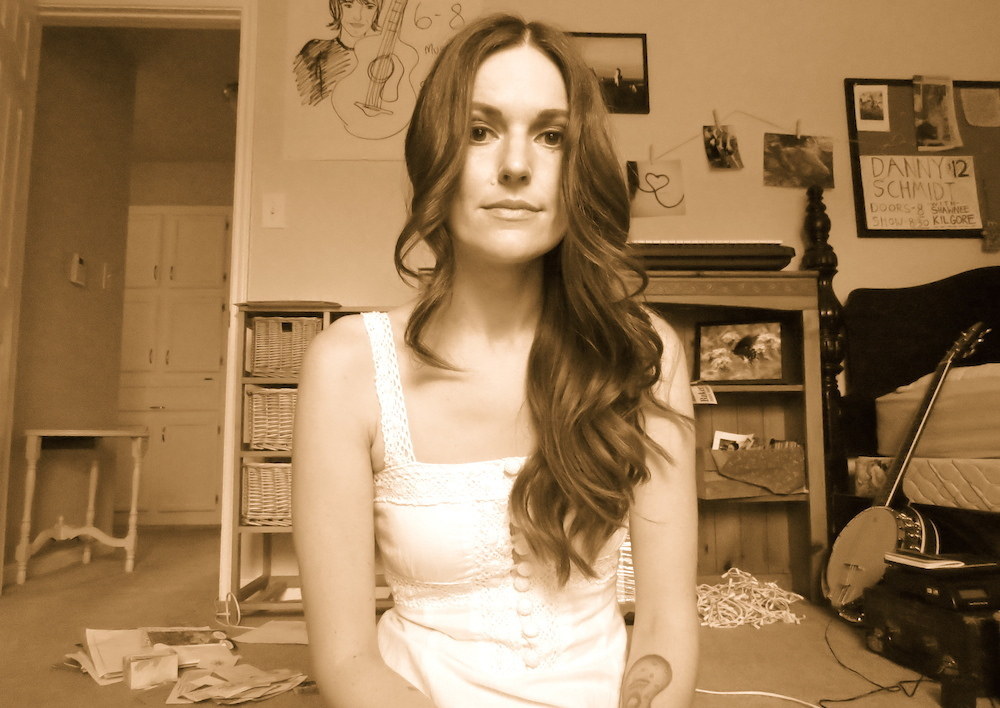 Initially, Kilgore said she floated the idea of possibly including the song as a bonus track on the vinyl edition of her new album. Whedon's suggestion: Why not keep collaborating together, and see where that went? "He had been thinking about asking me if I wanted to continue to write with him, and maybe eventually get an EP out of it," said Kilgore. "And again, he was just so [understanding]: 'I know you're really busy with your record. There might not even be time for this.'"
But Kilgore made the time, and they kept writing together throughout the summer, as Whedon got deeper into production on Avengers: Age of Ultron. Whedon largely wrote the lyrics, and Kilgore largely wrote the music and performed the final tracks. Each would dabble a bit in the other's creative area, but Whedon was very clear about leaving the performances to Kilgore: "Me singing is not something the world is dying to hear."
Remarkably, the duo have only communicated over email — to this day, they have never spoken on the phone, let alone over video chat. And while Kilgore said she was aware of Whedon's day job making Avengers 2, she valued the friendship she was building with him so much that at first she was wary of checking out any more of his previous work.
"It was kind of funny," she said. "I didn't know what he looks like, anything like that. It felt like I almost didn't want to know at first, because we had this great friendship strictly via email." Eventually, curiosity won out, and Kilgore watched Whedon's Make Equality Reality speech from 2013, and then with her boyfriend screened Whedon's films The Avengers, The Cabin in the Woods (which Whedon co-wrote and produced), and Much Ado About Nothing. "I was like, 'Holy cow! This is my new friend!'" she said.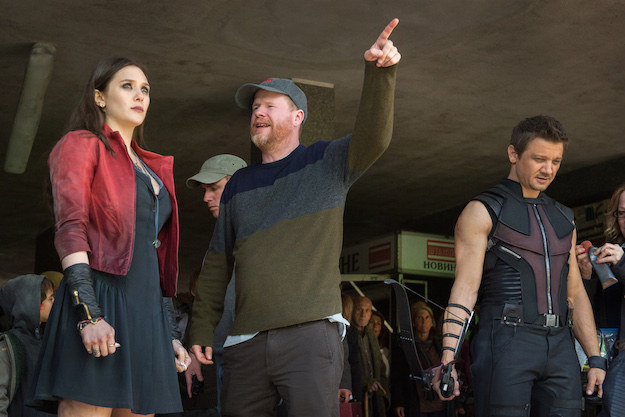 Whedon was also learning to value his new, unusual creative kinship with Kilgore amid the immensity of making Avengers 2. "When I got this idea for a song in my head, it would just play as I was walking to and from the house," he said. "It was so small and contained, I was able to sort of focus on it, and it was very liberating. It would relax me, while still being a very difficult little puzzle, but one that you finish, and then you go onto the next one."
These small, emotional puzzles also provided Whedon a chance to explore a different side of himself than the one directing the Hulk to smash things. "The songs are very personal," he said. "It opened up a lot of stuff. It was actually a kind of painful experience to write some of this stuff down, as simple as it was. Which is also very exciting, because, you know, at this stage of Avengers, as much as me as there is in it, it's less pain and more math."
It's also not hard to notice that Whedon shot his last tiny little independent project — the black-and-white Shakespeare adaptation Much Ado About Nothing — almost immediately after wrapping principal photography on the first big giant Avengers movie. "It's gotten to the point where I'm like, 'Oh, people are going to be disappointed because everybody expects me to do this,'" said Whedon with a laugh. "Ugh, another small, independent project. Saw that coming! Of course, the only reason we're doing this is because we want to do this. But, yeah, when you do something that is as massive as Avengers 2, which is more massive than Avengers Part the First, there is something about [also working on] something that is contained and very bare bones. It's lovely to have that."
For her part, Kilgore has also been working on her own solo album, the one Whedon helped to fund on Kickstarter, which she plans to release by the end of the year, while also finding time to perform a few of the songs she co-wrote with Whedon during her live sets. "I don't mention [Whedon's] name or anything. But they're getting really good feedback for me, anyways. So I'm taking all the credit for now!"
Whedon and Kilgore still have two songs to write before their EP is complete, and now that production has wrapped on Avengers 2, they both hope Whedon's post-production schedule can allow at least one of those songs to be written with them both in the same room. "It's not like I'm fighting off all the enormous free time that's coming at me," said Whedon. "But, yeah, I actually do plan to go down [to Austin] — at some point, we will actually meet."
When asked about Whedon visiting her in Austin, Kilgore laughed nervously, still a little overwhelmed by how surreal her life has become with Whedon in it. "Maybe he'll just come and stay at our house and hang out with our chickens," she said. But she was quick to add that it's the sudden rush of their creative partnership that has so upended her life, not Whedon's celebrity. That friendship, in fact, is one of the main reasons she has been so wary to engage with her new collaborator's public persona, or ask about his other work — so much so, in fact, that Kilgore felt compelled to email BuzzFeed after her interview to clarify this point.
"It just didn't feel right to [talk about his work]," she wrote. "I think that my treating him not as 'Joss Whedon: Incredible Super Famous Director Guy,' but as Joss Whedon, my new friend who is really awesome and nice and appreciates my art, allowed room for this cool new thing where there might not have been otherwise."
Listening to Whedon, it would appear he feels very much the same way. "This just felt right," he said. "To speak in her voice and to find out the things we share and the things that are universal between two people who are at radically different places in both of their lives, and on the map — it's really exciting for me."
This story has been changed to reflect that Whedon's friend said "Big Giant Me" was "about all women," and not "about tall women."