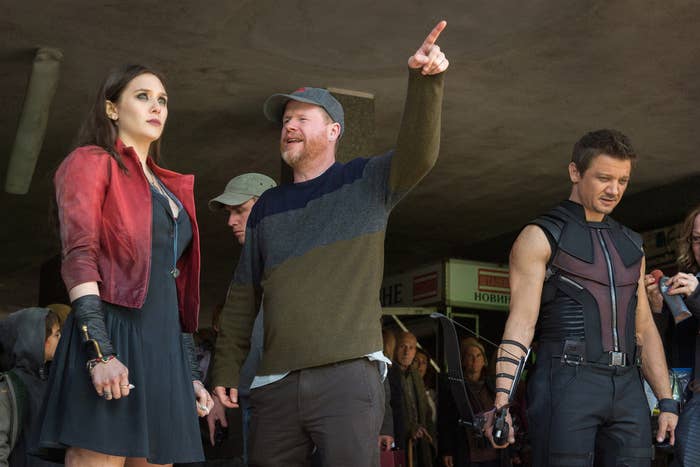 On Wednesday, an interview with Joss Whedon on Digital Spy credited the Avengers: Age of Ultron director with a particularly damning indictment regarding the historical lack of lead female characters in superhero movies.
"It's a phenomenon in the [film] industry that we call 'stupid people'," Whedon said. "There is genuine, recalcitrant, intractable sexism, and old-fashioned quiet misogyny that goes on. You hear 'Oh, [female superheroes] don't work because of these two bad ones that were made eight years ago', there's always an excuse."
Soon enough, his words went viral.
The interview, however, was given last summer while Whedon was in the middle of production on the Avengers sequel — before Marvel Studios announced its first female-driven superhero film, Captain Marvel, before Warner Bros.' Wonder Woman finally landed a release date and director, before the Scarlett Johansson vehicle Lucy became a global phenomenon, and before The Hunger Games: Mockingjay – Part 1 ended up as the year's top box office hit in the U.S., and made history in the process with its lead Jennifer Lawrence.
In the wake of that much forward momentum for female-driven blockbusters, Whedon told BuzzFeed News in an exclusive phone interview on Thursday that he found himself wincing a bit at the stridency of words he spoke several months before they were printed. "I just thought, I sounded very harsh," he said. "And then [Marvel announced], 'We're going to make Captain Marvel. We're going to make Black Panther. We're going to shake it up.' I was just like, great! Now I just sound mean and bitter. But, you know, there's a lot to be mean and bitter about."
Indeed, Whedon still very much stands by the sentiment that there need to be more women at the forefront of Hollywood's superhero movies — a feeling he's expressed before, and often. But the creator of Buffy the Vampire Slayer is also quite clear that he remains eager to step out of the world of established comic books, and back into a universe of his own creation.
I can't say I'm surprised by the attention your interview has received, and I'm definitely not surprised by the sentiment from you — it's certainly one you have not been shy about in the past.
Joss Whedon: Yeah. I would not refer to that news as breaking. That news might be bending, slightly.
Were you aware of the Captain Marvel movie when you did that interview last summer?
JW: Yes, and not expecting it to get any traction, honestly. That's something that [Marvel Studios chief] Kevin [Feige] has been working on for a while. And I obviously was a cheerleader, but he had to get all the ducks in a row and get all the minds in agreement. I think being a part of Disney maybe makes it easier, because they're open to it. And Marvel now is in a position to shake up its own paradigm, because it's got such a success record.
Honestly, you know, Guardians [of the Galaxy] might have helped it, just because that was outside what was considered to be their box and did so well that— Well, let's put it this way: If a raccoon can carry a movie, then they believe maybe even a woman can.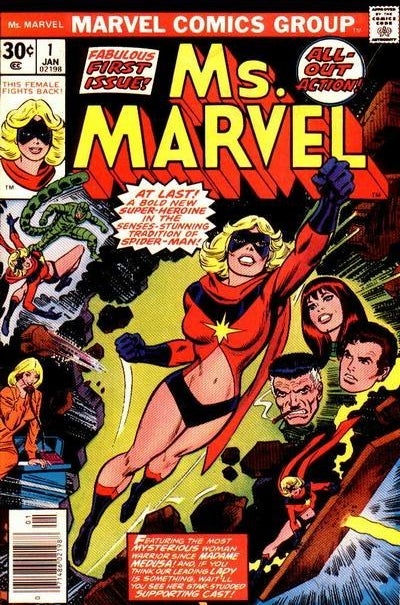 That is very well put. I mean, you are figuratively crowning and I'm asking you if you want to have another baby, but given the reports that the Russo brothers will potentially be the directors of the next Avengers movies, would you see yourself doing Captain Marvel? That is certainly in your wheelhouse.
JW: Um, I would never rule anything out, because I like working here. By the same token, the biggest thing for me is that I need to do something that I create myself. It's been way too long since I created a universe. The last thing I did before The Avengers was [directing an episode of] Glee, and in between I did Much Ado About Nothing. So I haven't created my own universe for over five years. That feels wrong. You know, my own universe might be a book of haiku. I'm not necessarily saying I've got a grand scheme.
I will say that when I was thinking about, Well, if I wasn't going to do Avengers 2, what would I want to do? — of course the first thing I thought of was "turn-of-the-century female Batman." Not Batman actually. But, you know, something cool. One person. Can't stress that enough. Movie about one person — not a team, not 10, just one. But [I would] do a nice sort of hard action movie that combined all my favorite things. Something that would be the love child of Sam Fuller and Edward Gorey. You know, I've had many thoughts since then. Oh, I could do this! Oh, I could do that! But it is my instinct to want to tell those stories.
Captain Marvel I don't know as well. There have been a few [versions] of her. I have the first issue of Ms. Marvel, back when she was that, and had the Farrah hair. My only issue with her is that she always felt sort of on top. She was very driven. A winner. I always like to dig into the soil of things to find my heroes, if I can.
There were a few other developments in Hollywood last year regarding leading women specifically that followed your interview, like Lucy becoming a global hit, and The Hunger Games: Mockingjay – Part 1 topping the box office. Between the financial proof and the momentum at Marvel and at DC/Warner Bros., it seems like things are progressing nicely for female-driven heroic movies. Do you feel that way on the inside of things?
JW: It's a struggle. You'll always be able to rattle off the names of the female-driven genre films, and the rest are all male, and generally white men. I think the success of the young-adult trilogies that are usually not only female-driven but have a romantic bent — and are not necessarily about the spectacle of action but contain it — is great. Because, you know me, I love a bouillabaisse of genres. I like to throw everything in the stew. The superhero story — and I do consider [the YA adaptations] to be superhero stories — it doesn't have to be about one tortured billionaire. It can be a girl and her community, her crushes, her fears. We can evolve that genre more quickly if we come at it from different ways. It both makes sense commercially and artistically. Not all the movies are going to be good. That never happens. But it's going to open up the avenues.
Lucy was a huge step, in a way. Because it was such a massive hit, and because Scarlett is amazing in it. Her in the first 40 minutes of that movie is just — she's giving a powerhouse, emotional performance as a terrified and evolving person. It's not just, "Oh, we're going to pay lip service to this idea, and then get to the endless ass-kicking." It really is a character piece. She's what you're looking at the whole time. I mean, [she and I] don't even talk about movies, and I had to tell her how great she was. So to deal from that place, instead of just "here's a genre idea that will sell toys," is dynamite.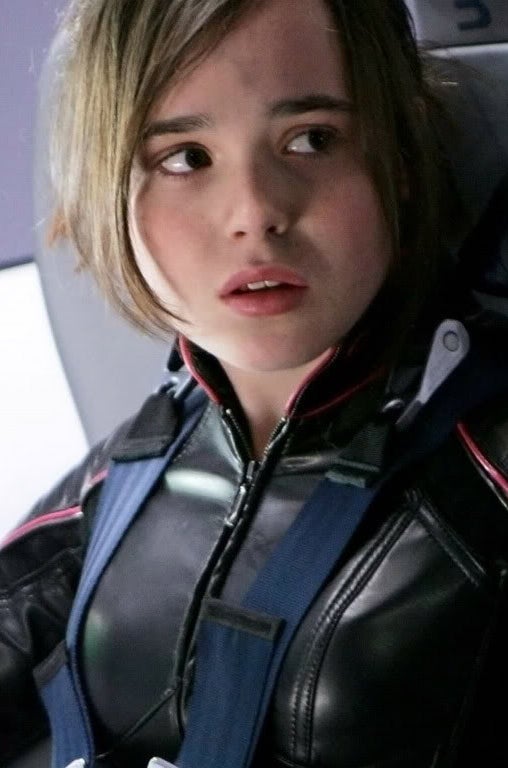 The other thing I enjoyed that you acknowledged in that Digital Spy interview was that Fox owns the movie rights to a great deal of the best kick-ass female characters in the Marvel comic universe.
JW: The X-Men was the next evolution of the Marvel paradigm back when I was reading it. And, you know, because of the metaphor [of] they were dealing with these oppressed people … there really wasn't a gender bias in the books. As soon as Marvel [Girl, aka Jean Grey] became Phoenix, the most powerful person in the universe, everything was on the table. It was all multicultural and there was no real question of gender in the book. Now, you can look at it and say, 'Well, this attitude is dated.' I'm sure that's the case if I went back to them. But the fact is it was kind of a utopia. I didn't know it at the time, because I just assumed that's how things should be done.
I do remember very specifically my best friend and I trying to find a girl in the comic books to have a crush on because we were that desperately nerdy. We were like, well, there was that one girl in that one issue of Swamp Thing who seemed cool. Literally. We were fighting over the girl from the one issue of Swamp Thing for our pretend girlfriend. And then Kitty Pryde [came along].
Ha!
JW: I'll say one other thing. I don't want to sound like I'm just dissing on my tribe. The source material is great, but ultimately, we know we can only draw on the resonance of the stuff that we knew as kids for so long. It's about whether or not they come to life in the movies. That's still the storytelling thing. That's why I'm excited to go and create something that isn't based on resonance, because then, you have to earn it more.
This interview has been edited and condensed.