How Jon Stewart Learned To Be A Director
With Rosewater, based on the true story of a tortured journalist, the Daily Show frontman stepped behind the camera for the first time. "I think the best decision I made was to be cognizant of my own ignorance."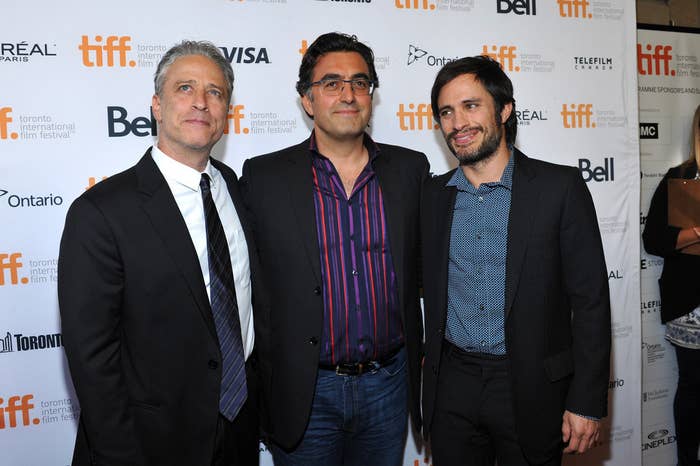 TORONTO — When Jon Stewart famously took off much of the summer of 2013 from hosting The Daily Show to make his feature directorial debut Rosewater — which just screened at the Toronto International Film Festival — he knew at the very least that he didn't know much at all.
"I think the best decision I made was to be cognizant of my own ignorance," he told BuzzFeed News at the festival.
The film is based on the memoir by British-Iranian journalist Maziar Bahari (played by Gael García Bernal) about his 118-day incarceration and torture in the wake of the nationwide protests following the 2009 Iranian presidential election. While in Iran in the run-up to the election (and prior to his arrest), Bahari did a tongue-in-cheek interview for The Daily Show, which his interrogator — whom he only knew due to his rosewater-scented cologne — subsequently used against him as evidence that he was a spy.
The claim is absurd on its face, of course, but it didn't assuage Stewart's guilt over the unfortunate circumstance — if anything, it drove Stewart to adapt Bahari's memoir himself into a screenplay and ultimately agree to direct the film as well. As Stewart waded into the vagaries of independent film production, there were at least a couple helpful similarities to his work at The Daily Show.
For one, Stewart was very much used to having to improvise with limited time and money. "There's a still a bit of a seat-of-the-pants mentality for our show," he said. For another, Stewart was also used to being The One Who's in Charge. "That felt the most comfortable, because that's most akin to what I do on a more normal basis."
But otherwise, Stewart pretty much had to learn how to direct a movie as he was directing his movie, while on location in Jordan, in the middle of the summer and the Islamic fasting month of Ramadan. "We were operating on a very small budget, in a very difficult place," he said with a chuckle. "So there had to be a little bit of that Little Rascals, 'Let's put on a show' [attitude]. You know, 'What can we use as a hat?' 'I've got this colander!'"
Here are some of the lessons he learned.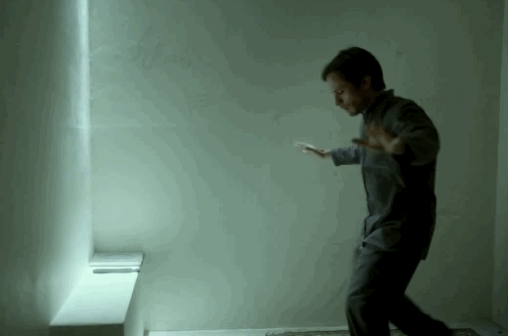 "It's really everything," said Stewart. Figuring out who had just the right mix of elements to play Bahiri and his interrogator (known only to Bahiri as Rosewater) proved to be a difficult challenge, and led Stewart to cast Bernal, who's Mexican, and Kim Bodnia, who's Danish, in the respective roles, rather than native Iranians.
"It's about finding one small thing that is seminal to you for each character, and trying to make sure that you spot that moment," said Stewart. "Like, with Gael [playing] Maziar, it's that ability to retain a kind of compartmentalized ability to recognize the absurdity of this ridiculous situation."
"For Rosewater, it was the malevolence," he continued. "The Rosewater character for me was always like the shark in Jaws. He was always to represent imminent violence. You didn't ever really see it [coming], but you always feel the sense of it and the suspense of it. But within that, you had to have somebody who could also be vulnerable and frightened in their own right."
Keep camaraderie alive, even when everything else is difficult.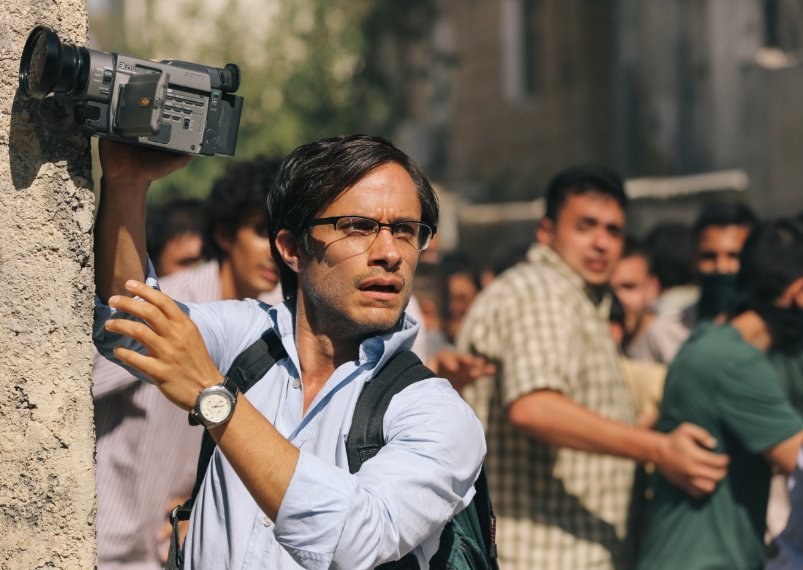 Trust your actors, because you kind of don't have any other choice.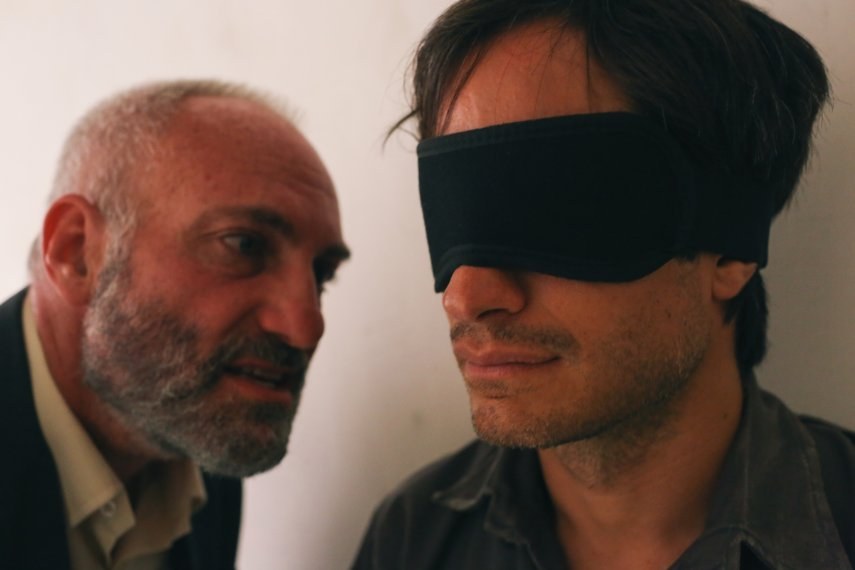 Trust your production crew, and especially the guy whose story you're telling.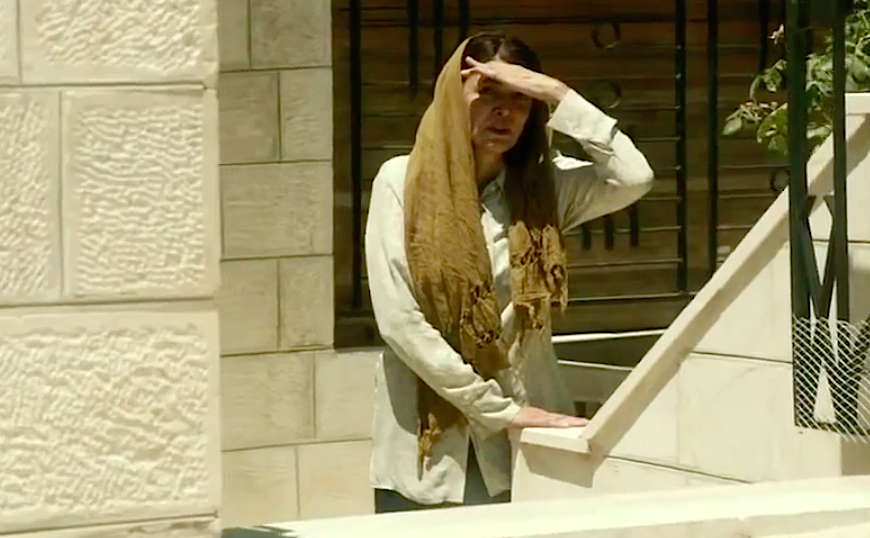 Work with what you have.
Get ready to talk about yourself more than you ever thought possible.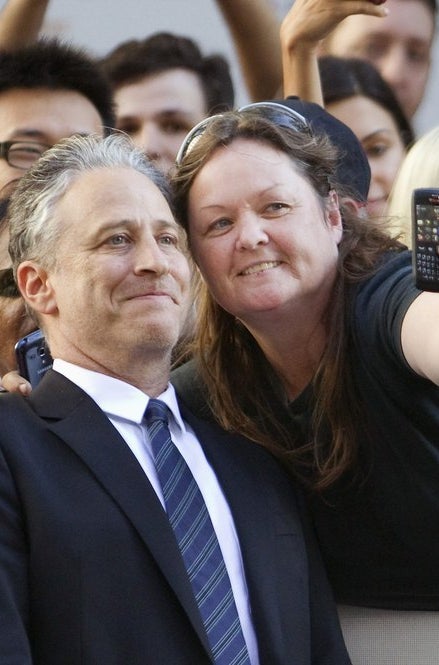 Stewart has certainly done his share of interviews — and conducted even more over 16 years on The Daily Show. But he was not prepared for the massive amount of interviews involved with promoting a film at a major film festival — actually, two festivals, including the Telluride Film Festival, where Rosewater premiered.
"It's kind of crazy," said Stewart. "Apparently, though, that's not even the half of it. Then there's this whole other level, when it starts to come out [in theaters] that gets crazy. You're in a room and people just come in [to talk with you], like, boom boom boom boom boom. Apparently, that's coming."
Stewart wanted to be clear that he did not mind. "I'm appreciative because it's in service in something that is necessary for all of us, which is try to get the widest breadth of this that we can possibly get. I think the majority of people that I've talked to in this process approach it with good intention. There is a cynical underbelly to it that is uncomfortable, on both sides occasionally. That's no good. But the general process, I've been pleased with how truly interested that people can be in the story, and that's nice."
Of course, when Stewart finished his interview with BuzzFeed News, his assistant approached him and declared, "You're done!" And Stewart immediately gave her a huge, gratified hug.
Rosewater opens in the U.S. on Nov. 7.