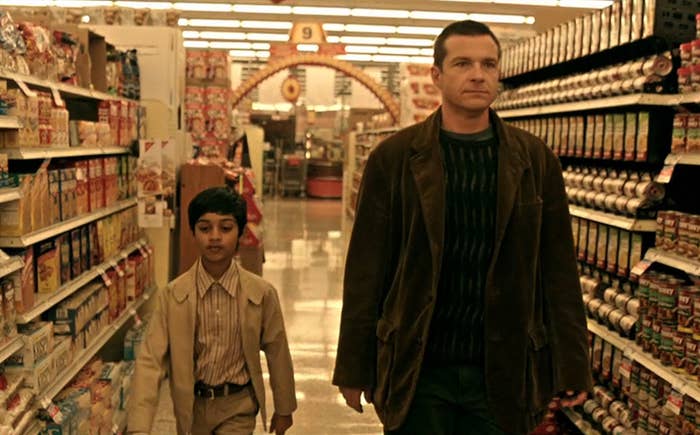 Jason Bateman's first time working as a professional director was for a 1989 episode of the NBC sitcom The Hogan Family. He was 20 years old, and had already been working as an actor for a decade.
"I was so excited to have this adult job," Bateman told BuzzFeed. "You can sort of draw a parallel between being a student and being a teacher. If you're like me, when you were a student, you wanted to be a teacher one day, because if I was a teacher, I'd give kids a break every 10 minutes, or I would tell them that they don't have to do their homework or whatever."
But there are only so many rules one can break on a TV sitcom. Now, 25 years later, Bateman is making his feature directorial debut with Bad Words, and he's chosen to take full advantage of his position by helping a 10-year-old actor gleefully say the sort of profanity that would have a network television censor fainting from shock.
In the film, which opens in limited release on Friday and will expand into more theaters on March 21 and 28, Bateman plays Guy Trilby, a foul-mouthed misanthrope who never passed the eighth grade and is using that as a loophole in a national spelling bee's bylaws to win his way to the championship. Trilby's reasons are mysterious, but on the spelling bee circuit, he's befriended by a young hopeful named Chaitanya Chopra (Rohan Chand, who played poor doomed Issa Nazir on Homeland). Eventually, Trilby takes Chaitanya under his wing for a series of increasingly profane, R-rated adventures.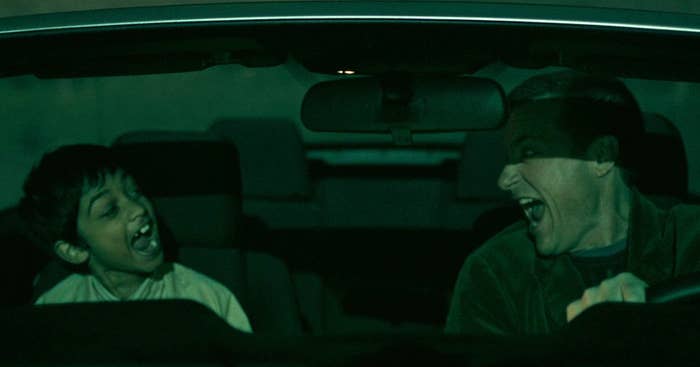 Before casting Chand, Bateman made sure his parents were comfortable with the "challenging" (as he put it) material he would be performing. "They had read the script before they came in for the audition, so I knew that they had their out — if they didn't like it, they wouldn't have come in," Bateman said. "But I also offered up as much of an explanation as they wanted to hear on a daily or even hourly basis about what the context of each of these challenging moments would be and how they would be delivered to the audience tonally through the post-production process of editing and music. I tried to assure them that it wasn't going to be gratuitous or arbitrary. That it was all coming from dramatic places or character places — we weren't just trying to shock people."
(The following paragraph contains a SPOILER for a centerpiece moment in the film, which was also previewed in the film's red band trailer.)
Still, easily the most shocking moment in the film comes after Chaitanya tells Guy he doesn't think all women have nipples, leading Guy to hire a prostitute to flash her breasts in front of Chaitanya (below) — and in front of Chand the actor as well. "It's all on camera," Bateman said. "The scene was certainly discussed at length with him and his dad and his mom, the social worker that was on the set, the studio teacher that was on the set. We were certainly sensitive to the provocative fabric of that scene and made sure that they were very, very comfortable. Any time there was an opportunity to dismiss Rohan from the set, if we had any plans to shoot anything that he didn't need to be there for, he wasn't there for."
Allowing Chand to feel at ease with the material was Bateman's guiding principle as a filmmaker, drawing from his decade as a child star on '80s shows like Little House on the Prairie and Silver Spoons. "It was exciting to be in a position where I knew I could make the experience as enjoyable as possible because I'd had firsthand knowledge of what it was like to be exactly where they were," Bateman said of directing Chand and the many other child actors in the film. "Just like any actor, you're going to give your best performance when you're feeling comfortable, and I remembered what I needed to feel like to feel comfortable when I was that age."
Feeling safe and feeling valued were paramount, explained Bateman, which meant, as a director, he wanted to avoid being too much of an authority figure. "They don't want to be talked down to. They want to feel like we're all adults here," he said. "I think kids enjoy getting responsibility. I think they enjoy being trusted. They don't like being dismissed. They don't like being patronized."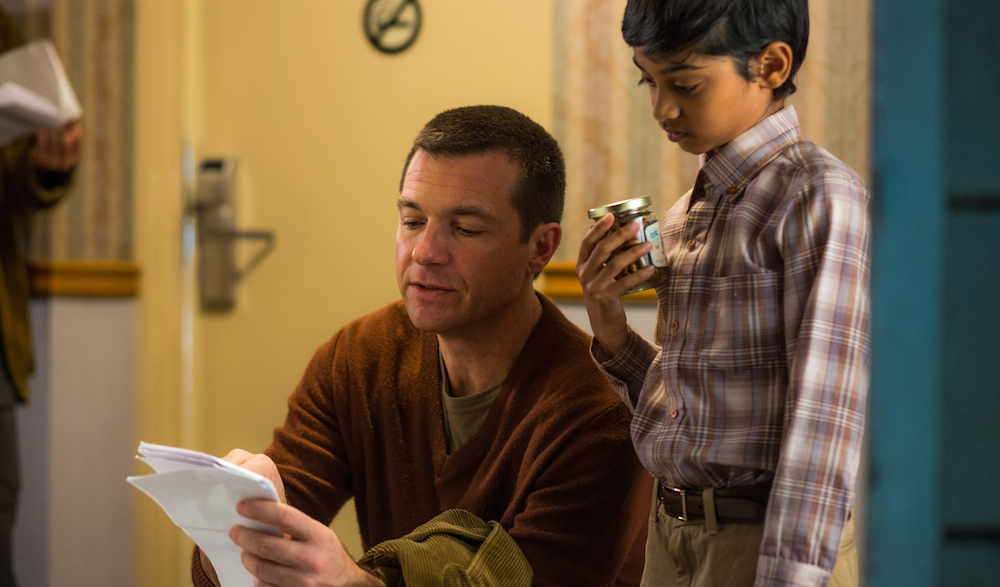 That faith Bateman placed in Chand's professionalism appeared to pay off, as well. "He was an incredible professional, so I didn't even have to fake that. He knew all of his lines. He knew all of my lines. He knew what every scene was trying to say and why it was in there, what we were trying to accomplish and communicate to the audience."
Bateman paused and smiled. "It was a unique experience to direct a 10-year-old considering I started when I was 10. And I don't know how many 10-year-old actors have had a chance to then become directors and direct a 10-year-old actor. I'm sure there's plenty, but I don't know," he said. "That wasn't lost on me. I felt pretty lucky."