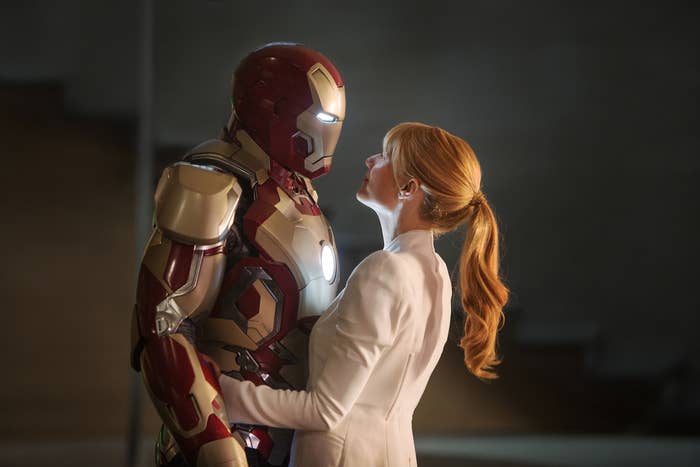 Tony Stark is going to be insufferable at the next Avengers meeting.
According to early estimates, Iron Man 3 made $175.3 million in North America over the first full weekend of May, for a global total of $680 million. Those figures sets several key records:
• It's the biggest opening weekend for the Iron Man franchise — Iron Man 2 opened with $128 million in 2010.
• It's the biggest first week in foreign box office ever for a Marvel Studios film — since opening overseas last weekend, Iron Man 3 has made just over a half billion dollars. In a week.
• It's the biggest opening weekend among the movies about individual Marvel superheroes. In fact, Iron Man 3's global total is already better than Thor's or Captain America's entire global gross.
Alas, Iron Man 3 could not break the biggest record of them all: Its opening weekend still stands in second place to The Avengers' $207 million in the same weekend last year.
Still, this opening is cause for celebration for Hollywood. It bolsters the beginning of May as the prime box office frame of the year, and sets a heretofore slumping 2013 on a much more lucrative trajectory for the rest of the summer. At this rate, Iron Man 3 has a very good chance of joining the Billion Dollar Box Office Club, which bodes quite well for Disney — along with Oz the Great and Powerful, the studio can now boast two global mega-blockbusters for 2013 (so far).
As for Marvel Studios, not since Pixar Animation Studios has a single filmmaking entity maintained an unbroken string of mega-hits this long: The studio's seven films (yes, even the runt of the litter, 2008's The Incredible Hulk) have to date amassed nearly $4.5 billion at the global box office. That isn't Tony Stark money. That's Oprah money.
Here are the estimated top 10 box office figures for Friday to Sunday, courtesy of Box Office Mojo:
1. Iron Man 3* — $175.3 million
2. Pain and Gain — $7.6 million
3. 42 — $6.2 million
4. Oblivion — $5.8 million
5. The Croods — $4.2 million
6. The Big Wedding — $3.9 million
7. Mud — $2.2 million
8. Oz the Great and Powerful — $1.8 million
9. Scary Movie 5 — $1.4 million
10. The Place Beyond the Pines — $1.3 million
*Opening weekend