The First "Mockingjay — Part 2" Teaser Shows Katniss Ready For War
And she is gunning for President Snow.
The first teaser trailer for The Hunger Games: Mockingjay – Part 2 arrived on Tuesday, and it is filled with OMG moments.
It opens on a wedding…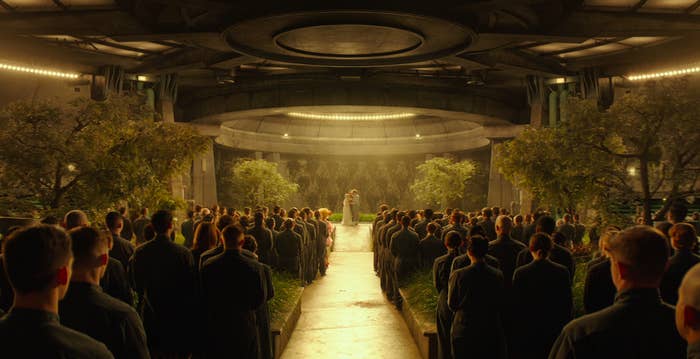 And everyone seems to be there…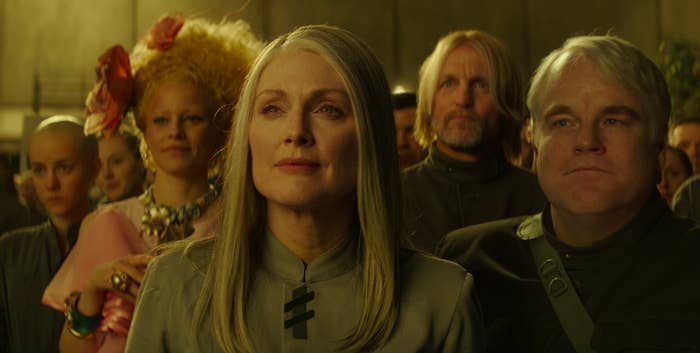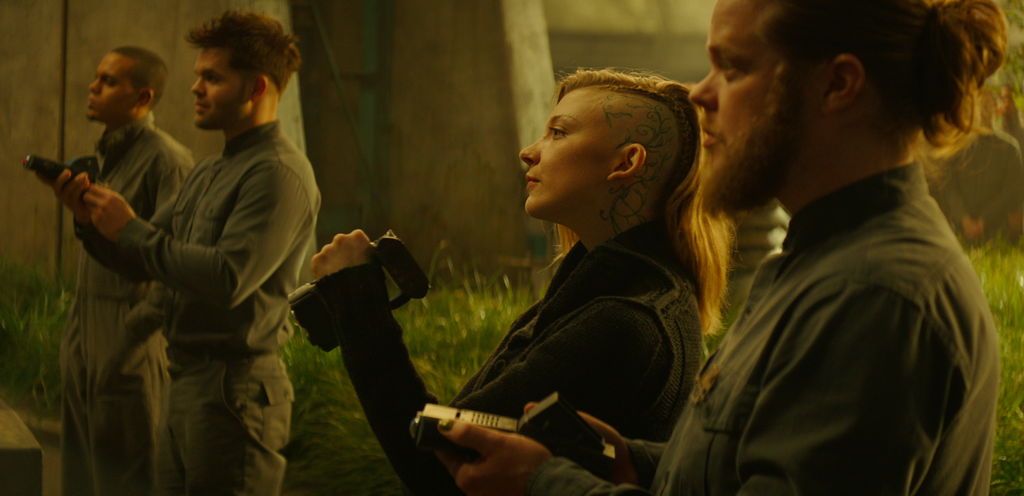 But Katniss (Jennifer Lawrence) isn't the one getting married. It's Finnick (Sam Claflin) and his beloved Annie (Stef Dawson).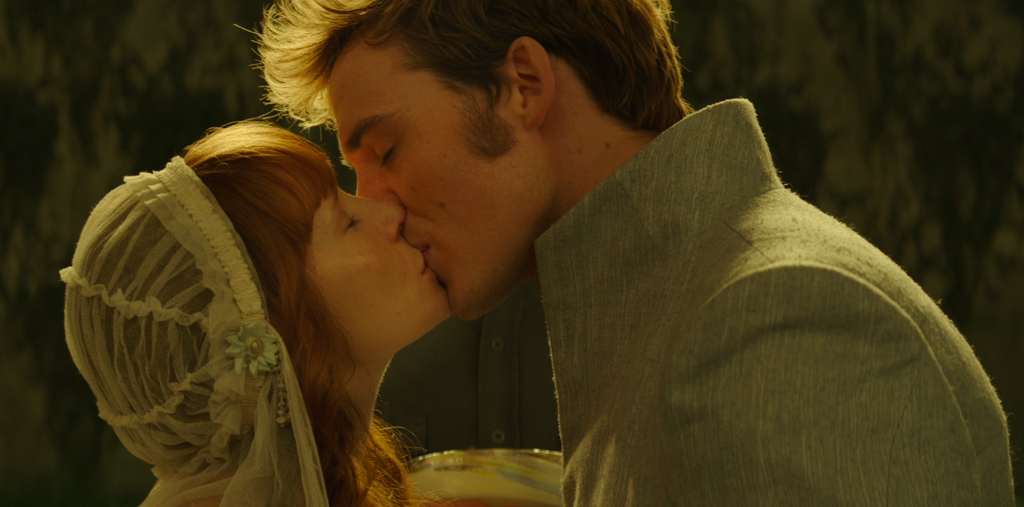 Everyone seems happy. Even Katniss and Gale (Liam Hemsworth) in the background are trying to get into the wedding spirit...
But it will be their last moment of joy for a long time because Katniss has her sights set on President Snow (Donald Sutherland), and she is determined to destroy him.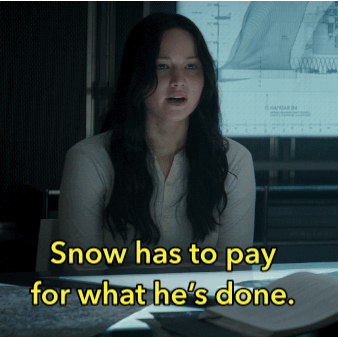 She DGAF anymore.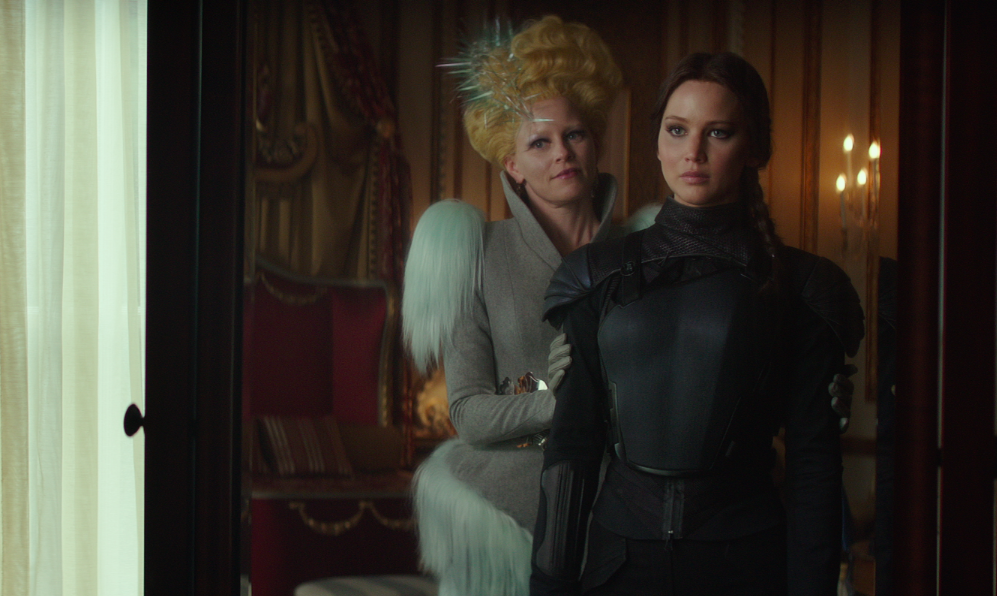 And she is going to TAKE. HIM. OUT.
Along the way, it looks like Katniss will meet another member of the resistance, Commander Lyme (Gwendoline Christie).
And she'll dance with her sister Prim (Willow Shields).
And she'll reconcile with Peeta (Josh Hutcherson), who looks like he may not be a brainwashed (i.e., "hijacked") assassin bent on killing Katinss anymore…
But that slowly flying hovercraft sure looks ominous.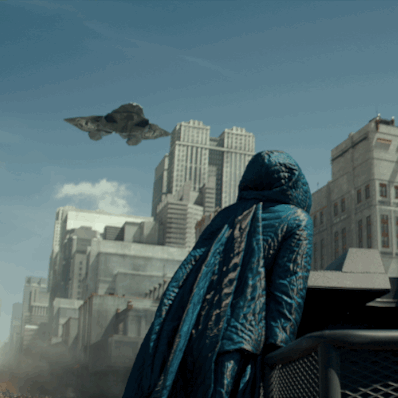 And the Capitol is riddled with booby traps…
Watching Peeta, Finnick, and Katniss flee from an avalanche of menacing liquid feels familiar.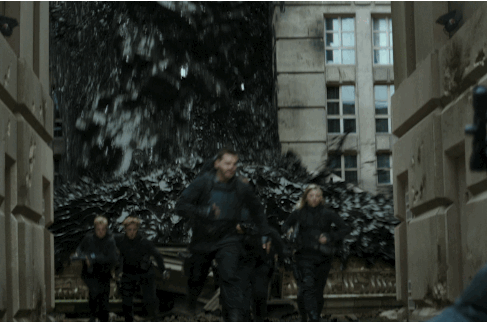 You took the words right out of our mouths, Finnick.
Basically, the final Hunger Games movie looks seriously intense.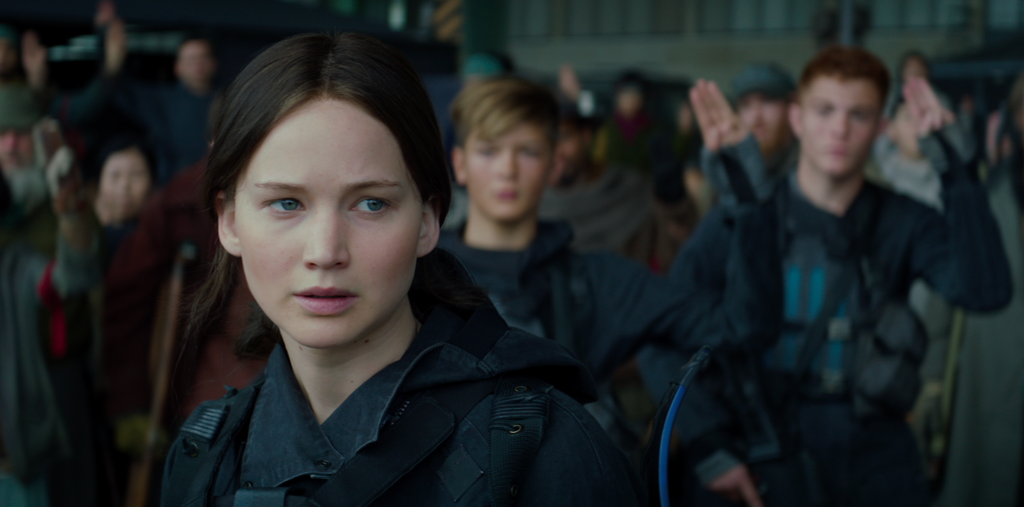 Oops. Something went wrong. Please try again later
Looks like we are having a problem on the server.
So what did you make of the first teaser for "Mockingjay – Part 2"?
Yaaaasssss! Why can't this movie open todaaayyyy???

I've read the books, and I'm excited, and also ~really nervous~.

This was good and everything, but why isn't there more Joanna?

Still not sure why they split the books in two parts, tbh.
The Hunger Games: Mockingjay – Part 2 opens Nov. 20, 2015.