When Cristin Milioti made her debut as the Mother on the eighth season finale of CBS' How I Met Your Mother, she made headlines across the world. But other than fans of Broadway (where Milioti was nominated for a Tony last year for her leading role in the musical Once), and NBC's 30 Rock (where Milioti made a lasting impression as a "sexy baby" comedienne), the 28-year-old actress remains largely an unknown. To most HIMYM fans, in fact, she is simply just the Mother.
Within her first week in Los Angeles to shoot the ninth and final season of HIMYM, however, Milioti nearly gained notoriety for something else entirely.
"I was almost arrested for drunk driving," she says.
Milioti recently sat down with me for her first wide-ranging interview since landing the one of most highly anticipated roles in television. A dyed-in-the-wool New Yorker, with enormous, expressive eyes and a natural amiability, she was still adjusting to life as a Los Angeles driver, including navigating the city's byzantine street parking signs. "I got four parking tickets my first week," she says with a laugh. "I mean, I can read. I can speak English fairly well. But I got very confused by the poles with the five different [parking] signs on them. I got a ticket right in front of my house, because I didn't see the street sweeping [sign]. Another time, I didn't turn my wheels [on a hill]. I didn't even know about the wheel turning!"
And then there was the evening when Milioti was driving at 15 miles per hour in her brand-new Mini Cooper on Fountain Avenue, trying to find her friend's street after a partaking of a local sushi bar. "I was stone-cold sober," she says. "I got flagged into a DUI checkpoint. And then I couldn't figure out how to open the window, because I had just gotten the car, like, an hour before. So they thought I was drunk. I failed all the sobriety tests, because I have terrible balance and I couldn't stop laughing, like crying laughing. They made me take two Breathalyzers because they didn't believe me, and I blew a 0.00. Apparently, my pupils in their resting state look like someone who's twice the legal limit. It was a really traumatic first few hours."
When I ask if she was ever worried about TMZ showing up, she looks at me as if I'd asked if she'd ever seen a Cockamouse. "No. I mean, not at all," she says. "They would be like, 'Small, Vampire-Looking Young Man Is Pulled Over. No One Cares!'"
After HIMYM's two-part season premiere on Sept. 23, however, a lot more people are going to care about Cristin Milioti. To give you a head start, here are 10 things about her you need to know now.
1. She went to New York University to study acting — and quickly dropped out — but her real passion is music.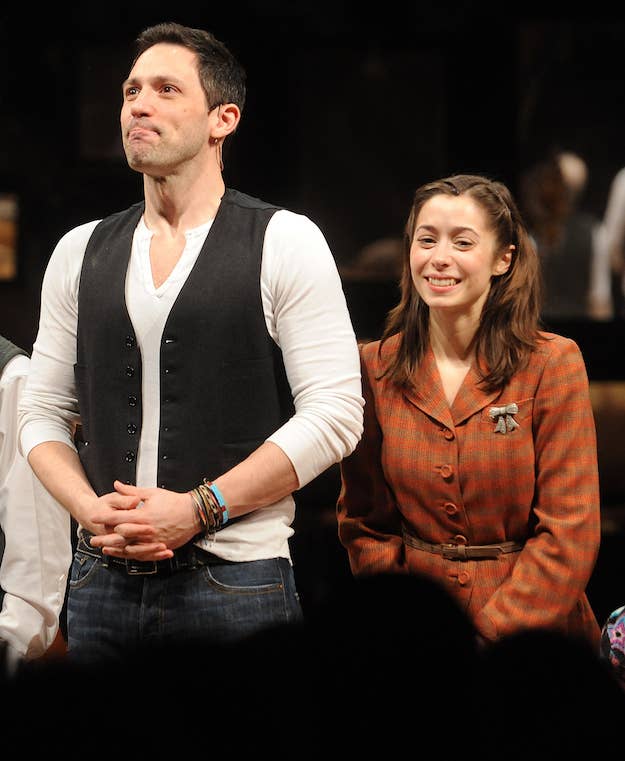 Milioti grew up in a New Jersey exurb of Philadelphia, where she would go with friends "to smoke Capri Slims and walk around with hemp necklaces on." She performed in high school plays, saw her first Broadway show at 16, and decided to study acting at NYU — but she dropped out within a year. "I was so unhappy there," she says. "There were, like, 30 kids in acting class; half of them weren't even theater majors. I just was really itching to get out and do stuff, and I think I also had done really poor research. Like, I didn't know there was a place like Juilliard. I think that's what I thought [NYU was like] — you just do acting all day. This was like, you take, hard classes, in subjects I wasn't prepared for — which I actually wish I paid more attention to."
In point of fact, Milioti says she's actually been singing far longer than she's ever thought about pursuing acting as a career. "I sang in bands all throughout high school and loved it," she says. Her father, who runs an IT business, had worked as a recording studio engineer, and always had music playing in the house, even at breakfast. "He introduced me to Adele. Like, he knows things before anyone. He's really plugged into that world."
But as Milioti's theater career began to take off in New York — first with a production of The Lieutenant of Inishmore in 2006, followed largely by a series of off-Broadway plays — there was one arena Milioti struggled to break into. "I auditioned for musicals and no one would have me," she says. "I couldn't get called back for a musical to save my life. The closest I ever got was Spider-Man." That all changed when she booked the lead role of The Girl in the Broadway adaptation of 2007 indie-folk musical sensation Once. "That's the style of music that I really love."
2. Steve Buscemi gave Milioti her first on-camera acting gig — and her first paid acting gig period — on The Sopranos.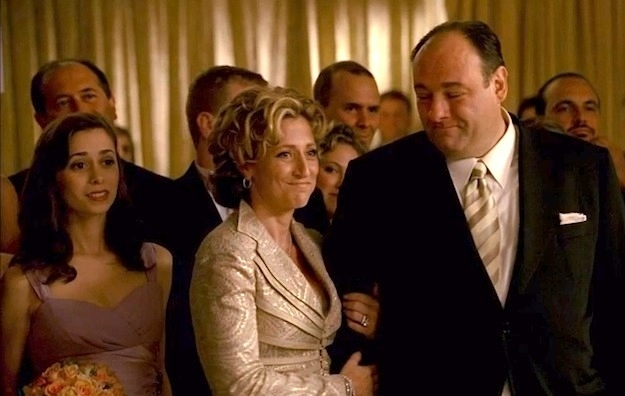 Milioti played the younger daughter of crime boss John "Johnny Sack" Sacrimoni (Vince Curatola) over three episodes in the show's sixth and final season. The first of those episodes — "Mr. & Mrs. John Sacrimoni Request…" — was directed by Steve Buscemi, who cast Milioti in the role. "I'm a huge Coen brothers fan and I watched him growing up," she says with a big grin. "That was the most enormous thing to me."
The only episode of The Sopranos that she's seen all the way through, meanwhile, is the midseason premiere, when it screened at Radio City Music Hall. "I still need to watch that [series]," she says. "Once I'm done binge-watching Veep, that's next. Followed by Orange Is the New Black."
When Milioti auditioned for the role of hyper-sexualized female comic Abby Flynn for NBC's 30 Rock, she was at a bit of a loss for how to dress for the part. "I had no sexy clothes," she says. "I had, like, skinny jeans and, like, a flannel shirt that I did a '90s knot with, and, like, a ponytail." She got the part anyway, and it quickly became a breakout role.
"That was one of the best working experiences I've ever had," she says. "I'm shocked at weirdly how much that episode did for me. All of a sudden, I was being seen for things. I'd never done comedy before either; it opened up those doors. It was everything I hoped it would be."
Don't bother looking for Milioti on Twitter or Facebook. She's not there. In fact, she's barely online at all. "I stay very far away from the internet," she says. "It actually started because I was in a play that was really badly reviewed — just ripped us apart, ripped me apart. I remember thinking that I never wanted to doubt myself in that way again. I know that I'd worked really hard on something and that reviewer didn't know that. Or they did, but they didn't care. And from then on, I stayed very far away."
It means Milioti has pretty much no idea of how her debut on HIMYM's eighth season finale went over. "I think I turned my computer on, and my home page is like Yahoo or something. I remember the [lead] story was, 'The Mother Revealed!' and I shut it. Just in case."
5. She caused a mess trying to kiss Leonardo DiCaprio during her screen test for The Wolf of Wall Street. (And she got the job anyway.)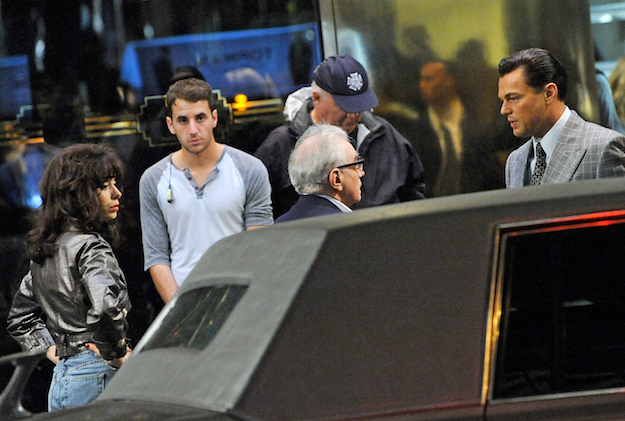 Last year, Milioti auditioned for Martin Scorsese's film The Wolf of Wall Street, to play the first wife of Jordan Belfort (Leonardo DiCaprio), before he became a high-flying stockbroker. When she didn't hear back, she thought that was that. Then right before the weekend of the Tony Awards, Milioti was asked to shoot a screen test with DiCaprio and Scorsese.
"I had Tonys rehearsal at 7 a.m. to, like, 10:30 a.m.," she says. "And [then] I put a ton of makeup on and did my hair and put on some high heels and went to this three-hour session.…We went to this room, some weird place on 36th Street and 11th Avenue, and there was a camera, and I was mic'd, and there were, like, three different makeshift sets for different types of scenes. There's this scene where we're both making coffee in the morning, and he's stressed about finding a job, and so I'm helping him look for jobs. We had this little table set up with two Dunkin' Donuts coffees, and [Scorsese] is like, 'Just improvise a morning at home.' So we were sitting there, and he put his arm around and sort of touched the back of my head, and I thought he was gonna go in for a kiss, so I was like that" — she closes her eyes and opens her mouth — "and he didn't come in at all. And then I spilled my coffee, and they had to cut and reset everything. I was so nervous. I'd also just seen Titanic in 3D a couple weeks before with my friend, and when I walked in I was like, 'Ugh, from the boat!' and then two seconds later I was fine."
Needless to say, Milioti booked the part. "I found out about it the morning after the Tonys, when I was dry-heaving in my bathrobe from having had so much to drink." She smiles. "The universe had balance."
6. HIMYM star Josh Radnor stood her up — but he had a very good reason.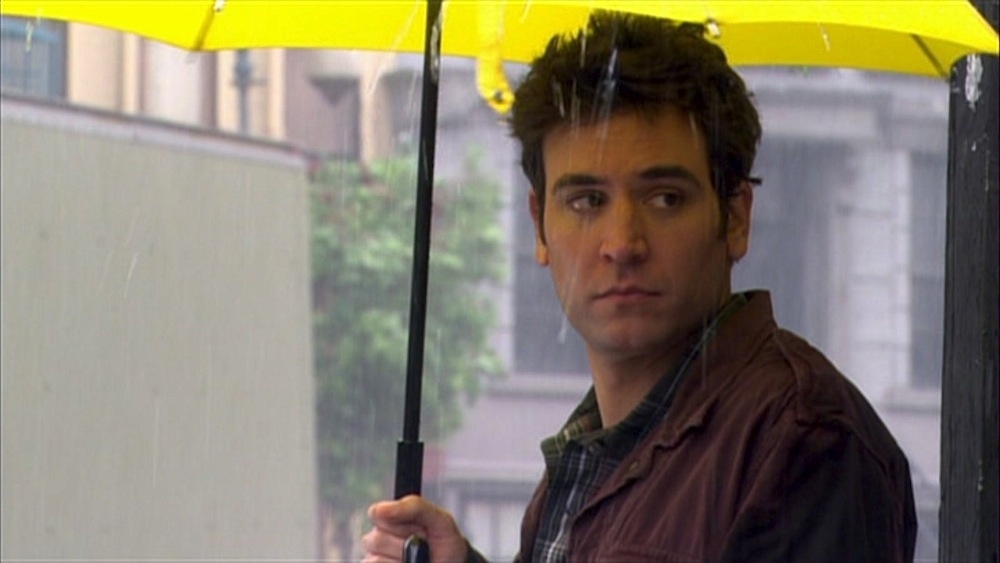 It wasn't until very recently that Milioti says she learned she had been on the radar of HIMYM casting director Marisa Ross ever since Once debuted off-Broadway in late 2011. For the longest time, all she knew was that, in March of this year, her agent got a call asking if she was interested in "a pretty significant arc in the last season of How I Met Your Mother" — but there were no further details, other than an ironclad entreaty for her not to tell a soul she was even being approached about a role.
Even though she'd never really watched the show, Milioti knew enough about it to recognize that these were highly conspicuous circumstances. "But when you hear 'significant arc,' that could be anything," she adds. "That could be three episodes as, like, a red herring." (And lord knows HIMYM has had plenty of those.) So she agreed to an informal getting-to-know-you meeting via Skype with executive producers Carter Bays and Craig Thomas.
"She's lovely and very sweet," says Bays via email. "It was an immediate click with all of us." Before the producers could fly Milioti out to Los Angeles for a screen test, however, one by one, key people from HIMYM started seeing Milioti in Once on Broadway — including Thomas and the show's longtime director Pamela Fryman.
Josh Radnor — the actor who, as hopeless romantic Ted, had been waiting eight seasons to meet the Mother — even visited Once. But he decided not to meet Milioti. "My stage manager came up to my dressing room and she was like, 'Um, Josh Radnor's here to see you,'" says Milioti. "And I was like, 'Ooo! OK, great!' And I just sat in my room, and he never came. I guess he felt he didn't want to meet until we did this chemistry read, but I didn't know that."
Finally, Milioti flew out to L.A. for her screen test, and when she saw her audition sides — and the enormous nondisclosure agreement she had to sign to get them — she was "99% sure" she was trying out to play the Mother. "They gave me the sides, and they were all fake," she says. "It did not even have anything to do with How I Met Your Mother. It was like a fake scene between a boy and a girl. It was, like, nothing. They were locking the makeup trailer. I spoke with Carter and Craig and Pam before my test, and they were so sweet, but I could tell everyone was really anxious. I was like, This seems like a lot for a red herring."
For Bays, it was all about finding just the right combination of qualities. "We knew we wanted someone fresh, someone the audience didn't have any preconceived ideas about," he says. "We wanted someone with a lot of warmth, but also someone who can deliver a joke. But other than that, it really was all about the X factor. It just had to be the right girl. We figured we'd know her when we saw her, and we were right.…I think it was the one-two punch of Once and 30 Rock. It was kind of a perfect triangulation. She can sing beautifully, but also be absolutely ridiculous when necessary. That's a rare combination." And it got her the job.
7. She's binge-watched all eight seasons of How I Met Your Mother — and she's really into the Ted/Robin romance. For now.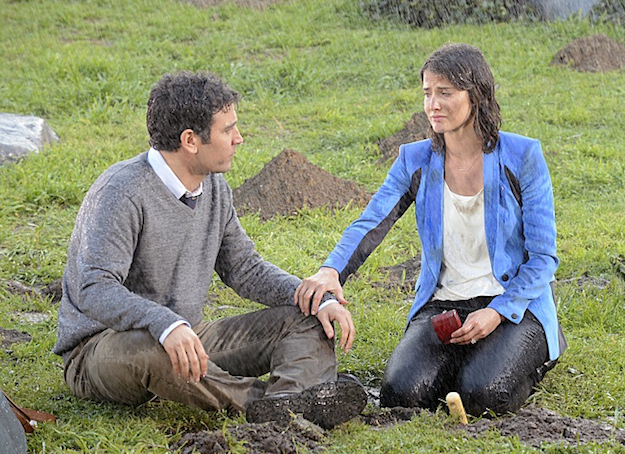 To officially welcome her to the show, Bays and Thomas sent Milioti the entire series on DVD, along with a letter that read, "We're so glad you're joining our family. If you want to catch up, here are all the seasons. Some of them are pretty good."
So Milioti spent her summer powering through two to three episodes of the show every morning. To her relief, she is super into it. "I was surprised how often it would get me emotionally," she says. "Like, when Marshall's dad dies; when Lily and Marshall break up; when Ted and Robin are covered in that sauce, and they ask each other where they're going to be in five years; and when Barney thinks his dad is Ben Vereen — I would get really, really choked up!"
She's been especially keyed into the complicated off-again-on-again-off-again relationship between Ted and Robin (Cobie Smulders). But unlike every single other HIMYM fan on the planet, she's watched it with the unique perspective of knowing precisely who Ted will end up with. "I was often like, 'Oh my god, look at the chemistry between Ted and Robin!'" she says with a chuckle. "Certainly the first season, when they kiss for the first time — it's some really sexy stuff! Like, you want them to work, but I guess I'm coming at it from such a strange point of view, knowing that it doesn't work. Unless they're, like, planning a real whammy that I don't know about."
8. Her very first day of work was a little like a Saturday Night Live sketch.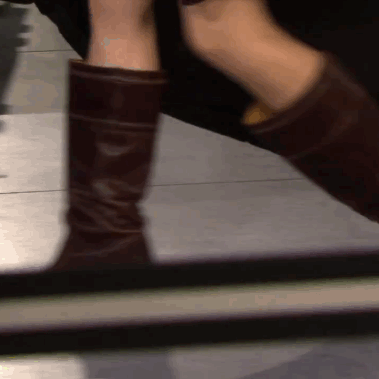 All Milioti needed to do on her first day of work on the HIMYM set was walk up to a ticket booth carrying a guitar case and yellow umbrella, and ask for a train ticket to Farhampton, where she was going to play at the wedding of Barney (Neil Patrick Harris) and Robin (Cobie Smulders). But because of the NSA-level security required to keep her casting a secret — Milioti never actually received a script for the episode — all the extras on the set were members of the HIMYM production staff, which lent the already momentous proceedings an extra layer of nervous-making anticipation.
No more so than for Thomas, Bays, and Fryman, who had been planning to shoot this moment for eight years. "We were in the makeup trailer, and Craig and Carter and Pam came in," says Milioti. "They were all standing there, and it was a little like the Kristin Wiig skit of the girl who loves surprises. They were just like, 'Ohhhh myyyy gawwwwd!' all around my chair, touching my hair, touching my face, touching my costume. It was so emotional for them, but I had, like, no context. Even though I'd started watching episodes, I was only, like, four in. They were so excited about the shots. They were like, 'Well, first, OK! First we're going to shoot it at your feet. OK!' And they they were collaborating with each other, like, 'What if we did it like this?! No no no no no! OK OK OK OK OK!' I hadn't been nervous before then. I was so fucking nervous."
"Yeah, we were a little weird, for sure," says Bays. "It was a big day for us. Imagine this huge crew of people who had been working for nearly a decade in anticipation of the arrival of this one character. It was like she had stumbled onto some prelapsarian tribe that took one look at her and decided she's a god. Like the Ewoks with C-3PO. We went full-on Ewok that day."
9. She frequented the New York bar that inspired the HIMYM pub MacLarens years before she became the Mother.
"Carter and Craig invited me to watch the season [8] finale with Alyson at the bar in New York that MacLarens is based on," says Milioti. "I'd been to that bar before, because I did a really bad play in that neighborhood once, and we used to go there all the time. I didn't know when I used to go there that it was a How I Met Your Mother bar. I never clocked — the cocktails are, like, 'The Pineapple' [and] 'The Blue French Horn.' There were huge flat-screen TVs everywhere. People with How I Met Your Mother T-shirts on. I felt so weird about being there, because I didn't want anyone to think [I thought], I know where I'll go to watch the finale!"
Fortunately, when Milioti arrived, no one knew she was the Mother — that is, until that fateful final scene. "Alyson was getting pictures taken, and she motioned to where I was sitting with Craig and Carter, and everyone did a really slow head turn, and then all came toward me," Milioti says with a nervous laugh. "I could barely walk out. It was really cool, because they're so passionate about [the show]. I talked to a guy's sister on the phone, this 14-year-old girl, for a few minutes. It was really amazing."
10. She's also been recognized on the subway — and at Carnegie Hall. And she doesn't ever expect to get used to it.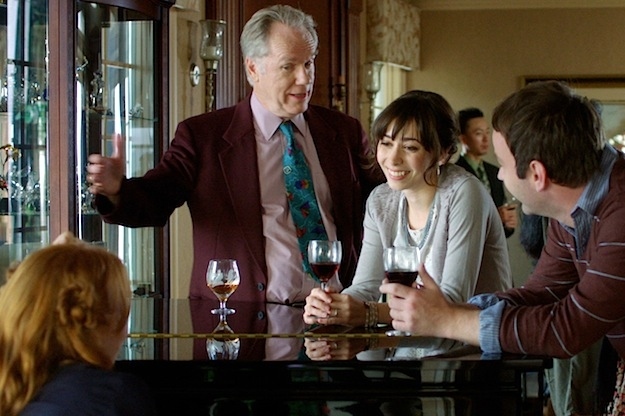 A few weeks after the episode aired, Milioti went to see her friend, comedian and filmmaker Mike Birbiglia, perform a one-night-only show at Carnegie Hall. (Birbiglia had cast Milioti as his sister in his 2012 semi-autobiographical film Sleepwalk with Me, based on a story Birbiglia did for the public radio series This American Life.)
"He and Ira Glass served ice cream outside at the end of the show," she says. "So I was waiting [in line] with the guy who sort of co-directed Sleepwalk with Me with Mike near the ice cream stand until everyone departed so we could say hi. One person was standing in line next to me and sort of did a little head tilt: 'I'm so sorry, are you the Mother on How I Met Your Mother?' I was like, 'Um, yeah,' and it went from one person to, like, 25 people. That was a fluke."
Or, maybe not. "The next day," Milioti continues, "my boyfriend and I were getting out of the subway, and this girl sort of cartoonishly held the doors open to the subway. She was like, 'Are you the Mother?!' I was like, 'Uh, yeah.' And she was like, 'It's so nice to meet you!' and then went back into the subway."
It's been that way for Milioti, a series of lovely encounters with fans who are just happy to see her. "People ask for hugs a lot," she says, "which is really amazing. They say, 'It's so lovely to meet you after all this time. Would you just mind giving me a hug?' … I haven't had anyone be, like, 'We thought they'd get someone with a better face!'"
Milioti is steadfast in her determination to not let this "dream role" overwhelm her life. "I don't think it will," she says. "I don't mean that in any way to sound naïve, or disrespectful, or in denial at all: It doesn't feel like it will. Truly, it hasn't even crossed my mind. Even when I was recognized, it was a novelty for me. Like, Oh my god, this is so weird. But no. I guess I really don't think that it will. Maybe that's crazy."
For his part, Bays isn't worried (or if he is, he's not admitting it). "It's been really nice seeing [Cristin] turn this heretofore unknown girl into a real character," he says. "Every scene she's done with us so far has been so lovely. I look forward to the rest of the world getting to see it."