1. Nothing for Angelina Jolie's Unbroken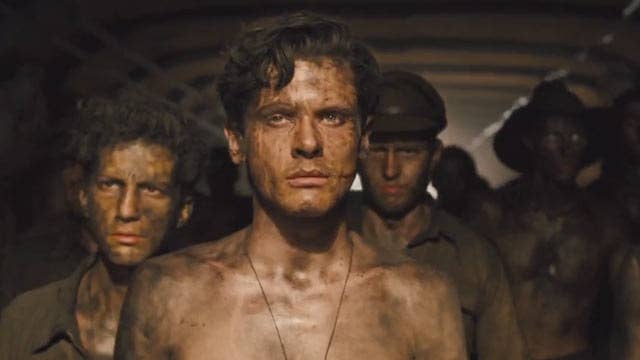 2. Yes, Gina Rodriguez, and 3. Yes, a nomination for Jane the Virgin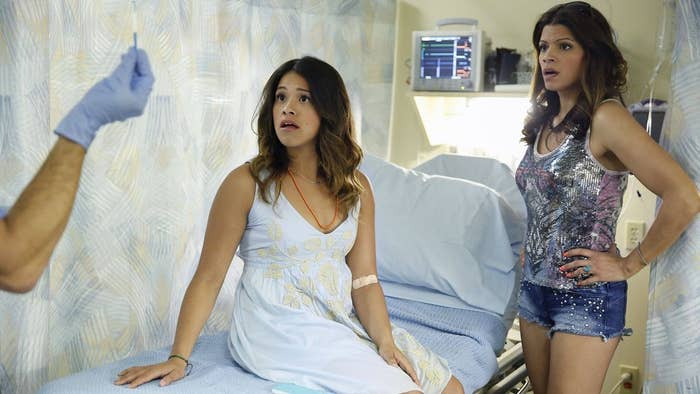 4. No Laura Dern for Wild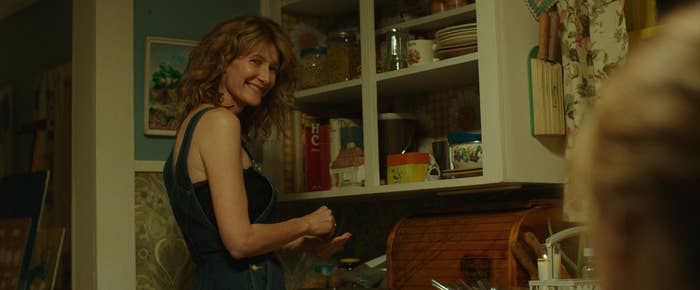 5. Nothing for Top Five, or 6. Neighbors, or 7. 22 Jump Street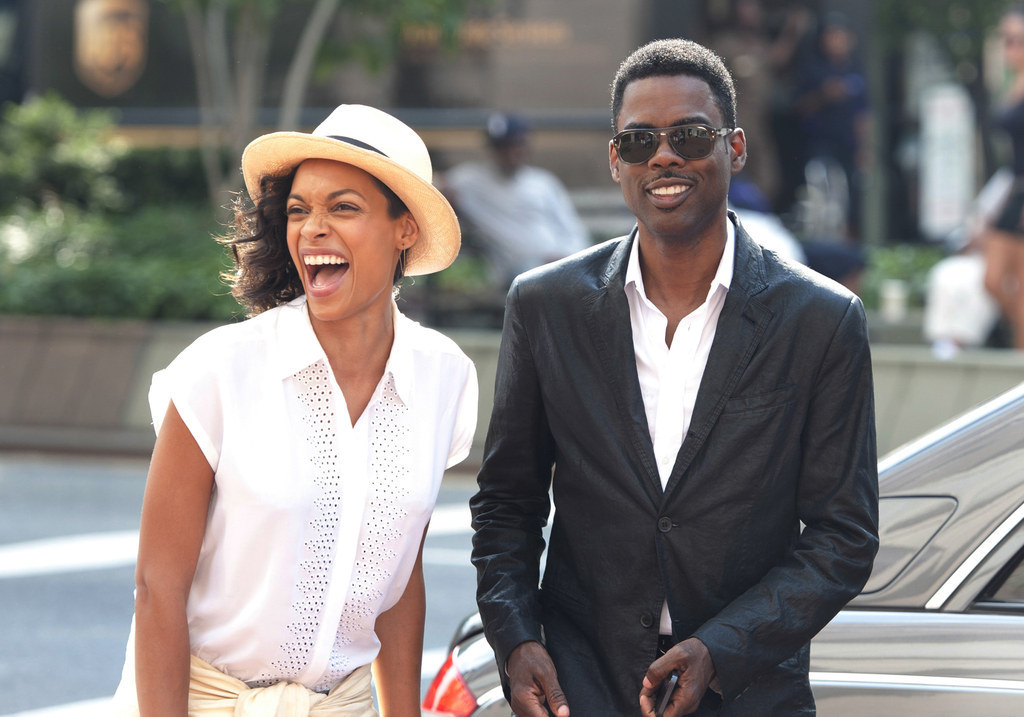 8. No Mad Men nomination for Best Television Series — Drama, and 9. No nomination for Jon Hamm either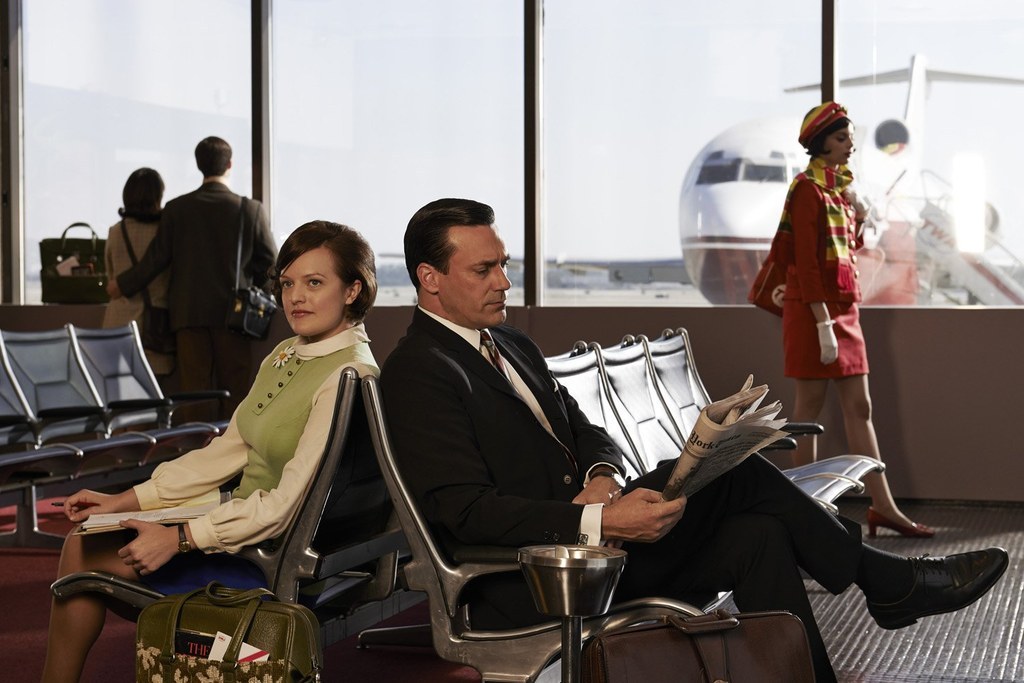 10. Much deserved love for Transparent, and 11. Jeffrey Tambor!
12. No Hilary Swank nomination for The Homesman, 13. No Shailene Woodley for The Fault in Our Stars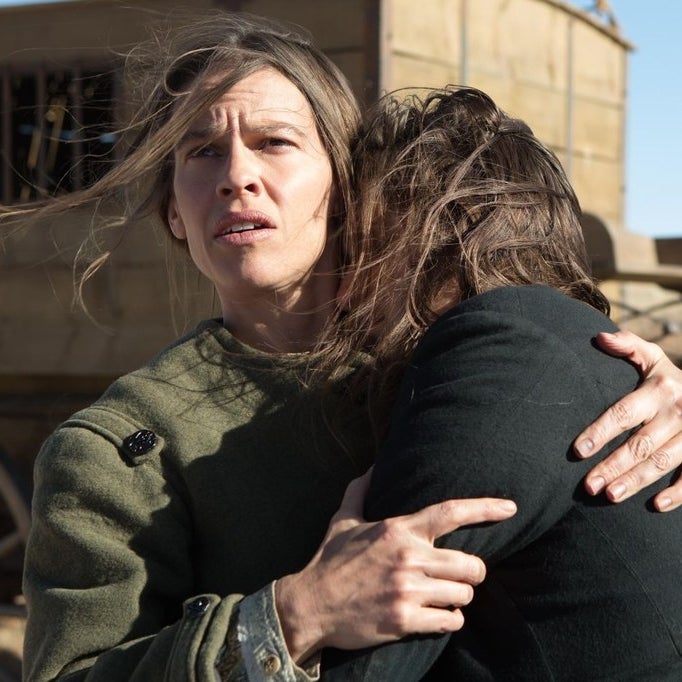 Oscars pundits have rightly been shaking their fists at what a weak year it has been for lead actresses in film. Frankly, there's just not a lot to choose from during this awards season — there have been a number of serious dramas with great performances by male leads, but almost none starring women. Further proof that the world is terrible, when you think about it! But anyway: The sure bets as things roll along are Julianne Moore for Still Alice, Reese Witherspoon for Wild, Amy Adams for Big Eyes, and Felicity Jones for The Theory of Everything. They are practically the only bets. So the question is, who will get that fifth spot? Rosamund Pike of Gone Girl increasingly seems like a frontrunner for her odd, arrhythmic performance as Amy. (I liked her quite a bit in it, but I did feel like everyone else was in a David Fincher movie, while she was in a Brian De Palma movie.)
No one wants there to be only five actresses to fill five slots. So pundits have hoped that either Hilary Swank or Shailene Woodley (or in a more far-fetched scenario, Marion Cotillard for Two Days One Night) might sneak in. In Tommy Lee Jones' The Homesman, Swank turned in one of her breathtaking performances as Mary Bee Cuddy, a principled, brave frontierswoman; she was just wonderful, and the movie feels like a rare thing. (You should see it! I feel sure you haven't.) In The Fault in Our Stars — a very conventional Hollywood movie that nonetheless managed to seem like a surprise hit because people still discount young people and female audiences, despite all evidence to the contrary — Woodley exceeded expectations as Hazel, a teenaged girl with cancer who falls in love for the first time and learns how to live. It's a terrific part, and Woodley did so much with it. I wish one of them were in the Drama category. I will say that it's fun to see Jennifer Aniston (for Cake) included (she got a SAG nomination, too). —K.A.
14. No Julia Roberts for The Normal Heart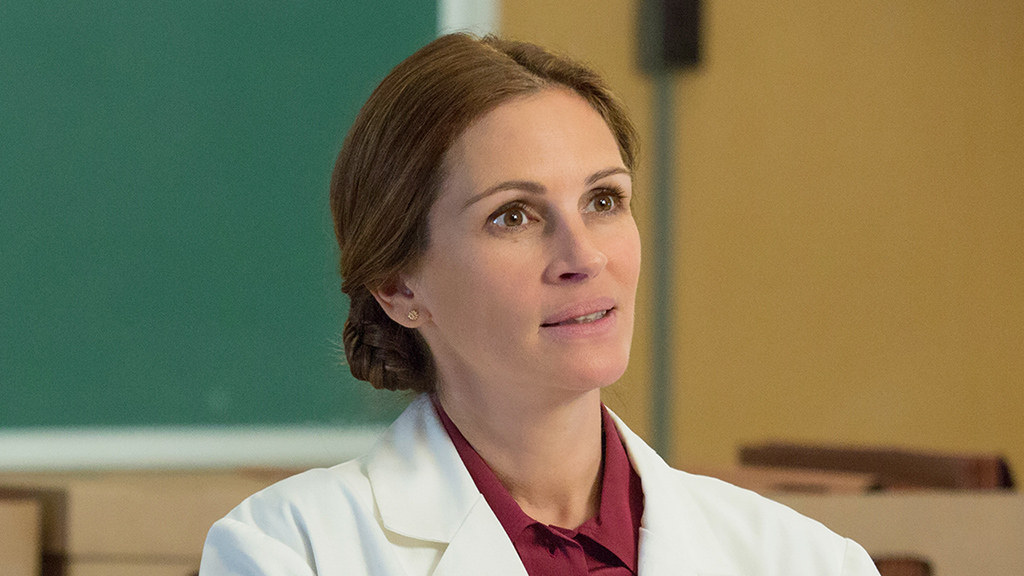 15. Two Best Actress nominations for Julianne Moore!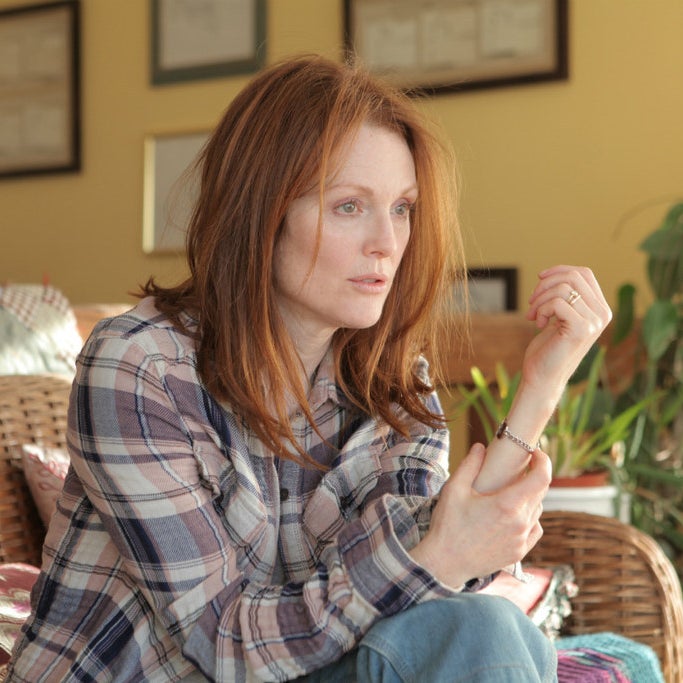 As Kate noted above, Julianne Moore has been a Best Actress favorite for her exquisite work as a woman suffering from early onset Alzheimer's in Still Alice ever since the film premiered at the Toronto International Film Festival in September. And, sure enough, the Globes followed suit with a nomination for Moore for Best Actress in a Drama.
They also, however, nominated Moore for Best Actress in a Comedy for her performance as a drugged-out actress in David Cronenberg's Maps to the Stars, a bizarre, surrealistic examination of fame and Los Angeles that almost no one has talked about after Moore won Best Actress at the Cannes Film Festival in May. The movie isn't not a comedy, exactly, but, I mean, whatever. Moore's great, and it's probably "her year," so why not? Have another cocktail, HFPA! You've earned it! —A.B.V.
16. Nothing for Bill Hader and 17. Kristen Wiig in The Skeleton Twins!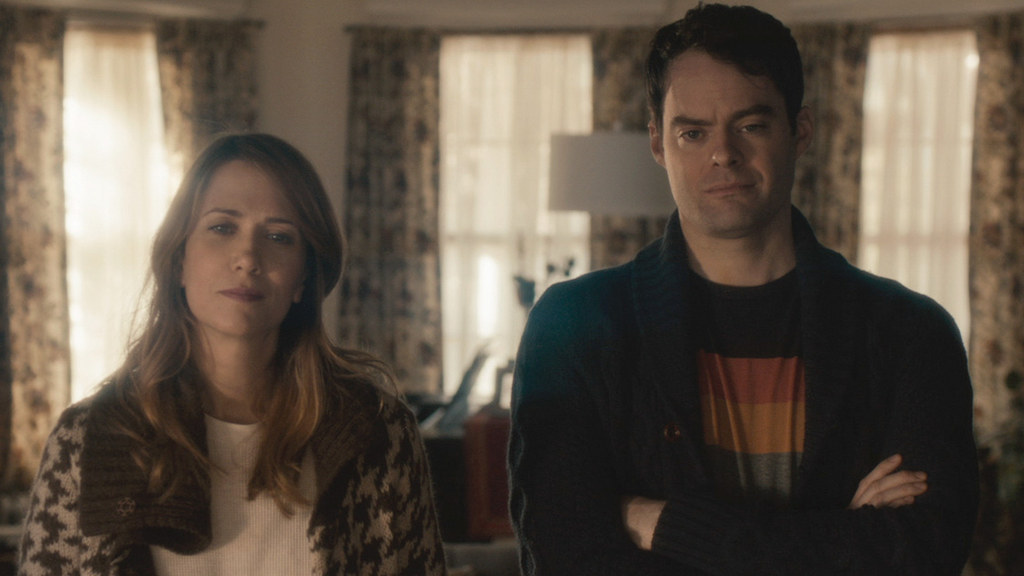 18. So many nominations for Selma!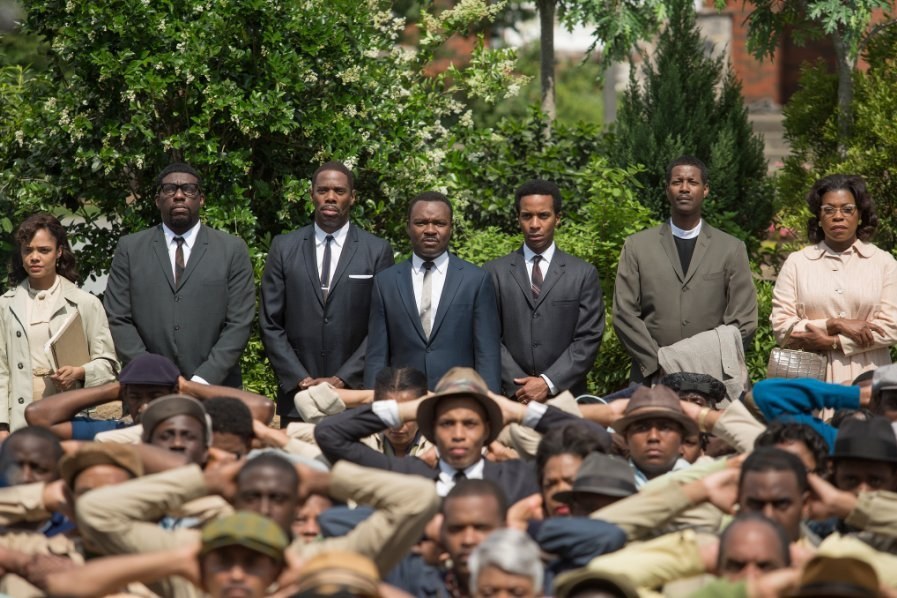 19. No Michael Sheen and 20. No Lizzy Caplan for Masters of Sex, and 21. No nomination for the show either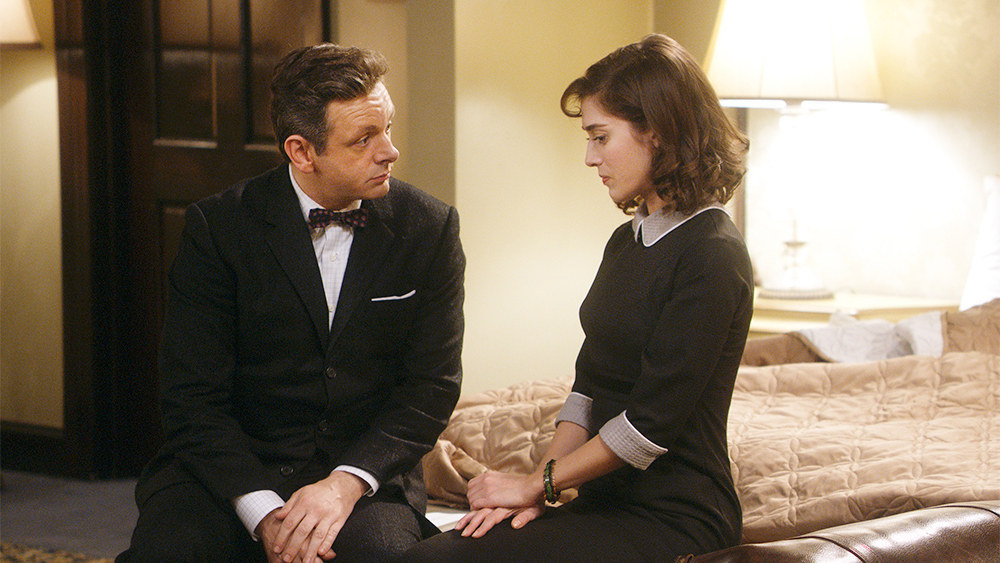 22. Nothing for The Big Bang Theory, 23. Modern Family, and 24. Brooklyn Nine-Nine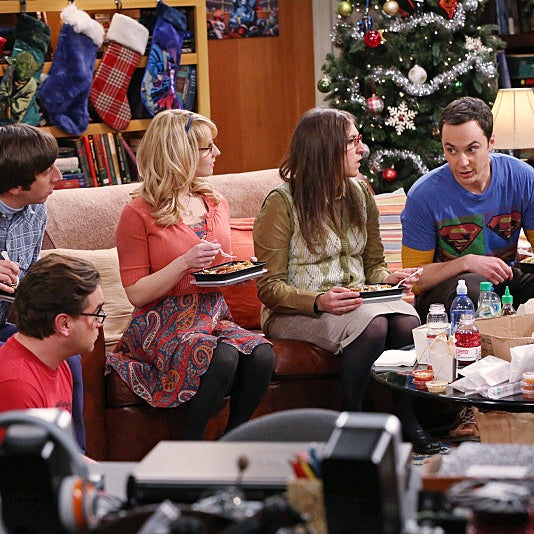 In order to make room for some of the pleasing new additions to the Best Comedy in TV category (which is celebrated elsewhere on this list!), some previously nominated shows had to be thrown aside. Perpetual Emmy-winners Modern Family and The Big Bang Theory were both skunked out of nominations this year in their sixth and eighth seasons, respectively. That is less of a surprise, though, than the complete lack of nods for Fox's sophomore comedy Brooklyn Nine-Nine, which last year won two Globes, for Best Actor (for Andy Samberg) and Best Comedy. This year, nothing! Globes! You're being a little weird! —A.B.V.
25. No Homeland nomination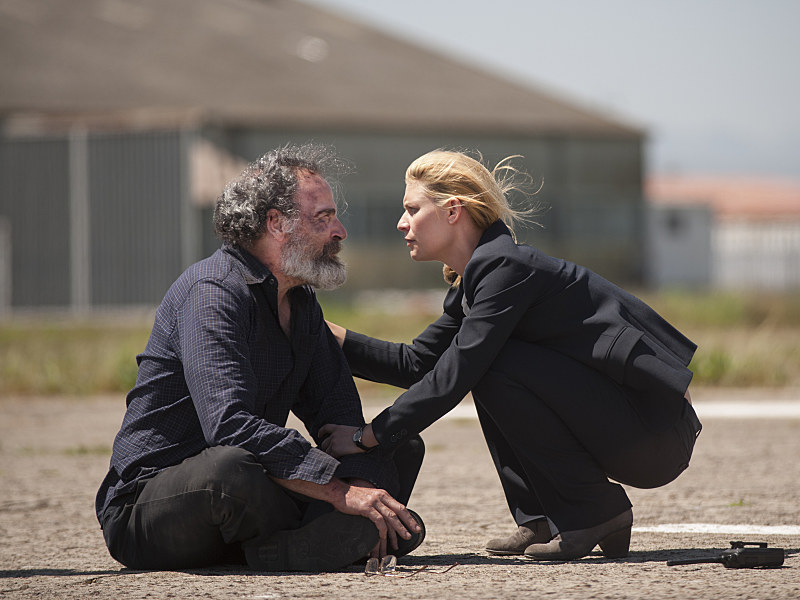 26. A Best Comedy or Musical nomination for Pride!
27. Quvenzhané Wallis nominated for Annie, but 28. No Best Musical nod for Annie
29. Wes Anderson and 30. David Fincher for Best Director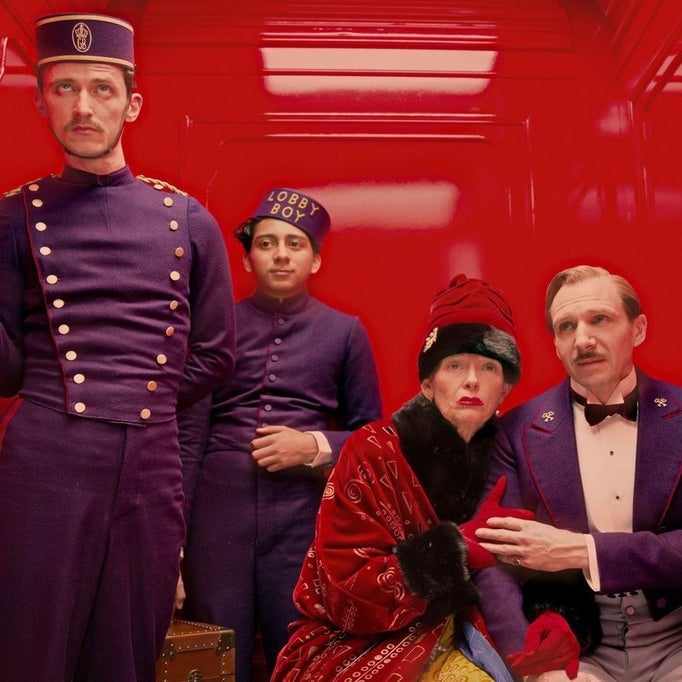 Wes Anderson's nomination for The Grand Budapest Hotel is a fantastic surprise. The sui generis filmmaker won some of his best reviews for the film, combining his predilection for finely detailed world building with a poignant depth of feeling. (It's also pretty damn funny.) But the movie came out way back in March, and Anderson has never personally been nominated for a Globe before, so it is genuinely exciting to see him here.
David Fincher is a similarly singular filmmaker — you know his style and sensibilities immediately. But his Best Director nomination for Gone Girl is perplexing. The movie has sparked some heated debate, but even the film's most ardent supporters wouldn't list Fincher's direction among the film's strongest attributes. And the movie itself wasn't nominated for Best Picture, making Fincher's nomination here doubly surprising. —A.B.V.
31. No Best Original Song nomination for The LEGO Movie's "Everything Is Awesome"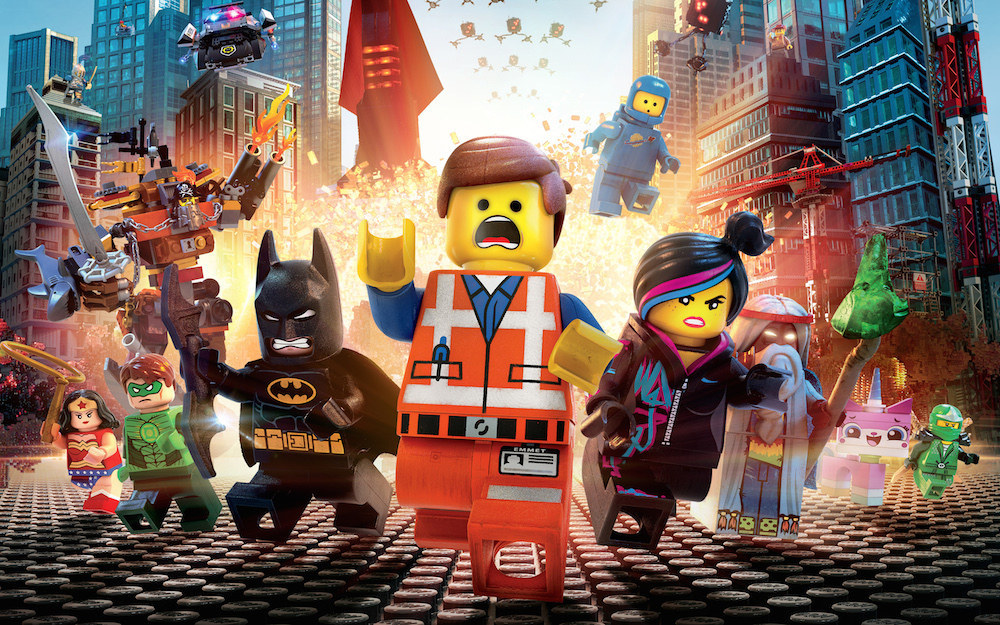 32. Nominations for The Affair, 33. Dominic West, and 34. Ruth Wilson
Play the ominous music! Look, I watch The Affair every week, and I enjoy it. I do not enjoy it, however, because it is good. It's a trashy soap with notably bad lead performances (by good actors) that takes itself so seriously (beware of oppressive metaphors!), and goes through such elaborate narrative hoops that I cannot turn away. (To read an evisceration of this show that I agree with entirely, read Emily Nussbaum's recent review of it.) It makes me laugh more than most comedies I watch, actually, and who can say no to that? Life is full of sadness — as the mopey characters on The Affair constantly demonstrate — so I appreciate that this show has given me a fun weekly viewing opportunity. But to be nominated for awards? And to take the spots of more deserving shows and actors? I know the Globes don't matter, but that might be the funniest gift The Affair has given us yet! —K.A.