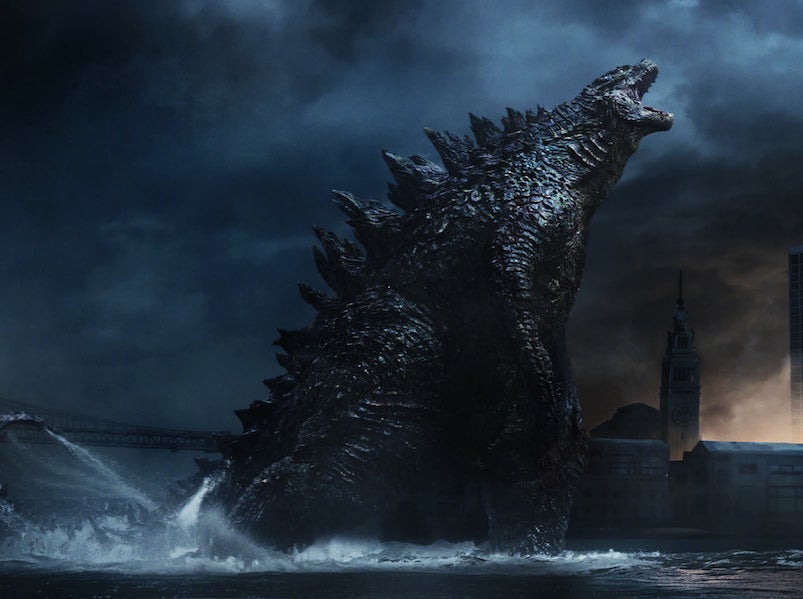 Godzilla rampaged through theaters this weekend, grossing an estimated $93.2 million, by far the best domestic debut for a Godzilla movie in the creature's 60-year history. Success on this scale with such a venerated cinema icon would be a triumph for any filmmaker, but it is especially sweet for Godzilla's director, Gareth Edwards. It's only the second feature film he's ever made, and the first with a studio budget — or a budget of any kind, really.
Edwards' first film, 2010's Monsters, won wide acclaim for wringing a taut, human-scaled monster movie from a reported $500,000 budget. Edwards not only directed that independently financed film, but also served as its writer, cinematographer, production designer, and sole visual effects artist.
Monsters grossed just $237,000 in the United States, and another $4 million internationally, but Edwards' work caught the attention and respect of many within Hollywood. Just a few years ago, that would have been enough to land Edwards a gig at a studio directing a mid-budget, low-stakes thriller to prove himself capable of marshaling the small army necessary for a modern Hollywood production.
Instead, Legendary Pictures chief Thomas Tull — who produced Godzilla and co-financed it with Warner Bros. Pictures — chose to hand Edwards a reported $160 million budget and one of the most esteemed creative properties in cinema history, announcing his decision with high-profile panache at Comic-Con in 2012. It was an enormous gamble, especially considering that Godzilla's monumental place in popular culture has never been reflected all that well at the American box office. (The less said of Roland Emmerich's 1998 Godzilla, the better.)
Tull is not alone with this particular gamble, either. Studios have of late given the reins of mega-budgeted, high-stakes movies to truly untested filmmakers who have never before directed a Hollywood production, let alone one with a budget pushing well past $100 million. Sony did it with Marc Webb and its The Amazing Spider-Man reboot — Webb's only previous feature credit was the well-received indie romance (500) Days of Summer. Warner Bros. did it with Noam Murro and 300: Rise of an Empire — Murro had only made the rather forgotten 2008 indie comedy Smart People. For 2012's Snow White and the Huntsman and 2010's TRON: Legacy, Universal and Disney respectively hired commercial directors with zero feature film experience: Rupert Sanders and Joseph Kosinski.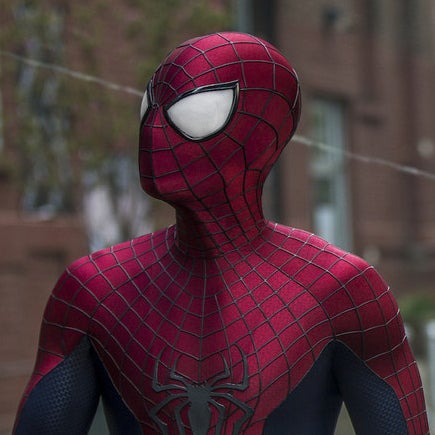 The Amazing Spider-Man 2, TRON: Legacy, and 300: Rise of an Empire.
These directors come cheaper than more well-established filmmakers (from Christopher Nolan and Tim Burton to Zack Snyder and Michael Bay), and they are never close to being the most powerful person on the set. The results have been reasonable, if not overwhelming: Each of the resulting films performed modestly well at the box office, neither bankrupting the studio (thanks often to overseas revenues) nor breaking anything close to a significant box office record. Critical response has also been rather muted; the general consensus has been praise for each film's sense of visual style mixed with censure for underdeveloped stories and characters and under-directed acting. (Reviews of Godzilla have been much the same.)
Sometimes, however, things have not even gone that well for a rookie director, like with 2014's Robo-Cop (from Brazilian director José Padilha), 2013's 47 Ronin (from commercial director Carl Rinsch), and 2012's John Carter (from Pixar filmmaker Andrew Stanton, who was making his live-action debut). Each of those films reportedly suffered from their respective director's inexperience with managing the ungainly bloat of a mega-budgeted movie, resulting in bad press and an even worse box office.
Tellingly, the studio that has had the best luck with (relatively) untested directors has been Marvel Studios, which has something of a fixation with hiring directors with little experience at the helm of hugely scaled productions. The operative word here, however, is "little," not "zero." Anthony and Joe Russo may not have ever made an action film at the scale of Captain America: The Winter Soldier, but they had a studio comedy (2006's Me, You, and Dupree) under their belt, as well as many episodes of comedies like Arrested Development and Happy Endings.
Alan Taylor made his feature directing debut with Thor: The Dark World, but he'd also directed several episodes of HBO's Game of Thrones (as well as The Sopranos and Deadwood), so he certainly knew from orchestrating sprawling productions. Shane Black had only directed 2005's action comedy Kiss Kiss, Bang Bang before making Iron Man 3, but he was also the screenwriter of several of the biggest movies of the late 1980s and early 1990s (especially the Lethal Weapon films) — he understood the rhythms and spectacle needed for a Hollywood action movie. And, of course, while Joss Whedon's only previous feature was the modestly budgeted Serenity in 2005, he'd put in many years directing episodes of Firefly, Angel, and Buffy the Vampire Slayer — there were few filmmakers alive better equipped to handle the tangled ensemble of The Avengers.
With Hollywood making fewer and fewer smaller-scaled "proving ground" movies, it is perhaps an inevitable development than more and more films at the scale of Godzilla will be given to filmmakers who have never attempted directing anything like it before. Case in point: Disney's Maleficent, the feature directing debut of visual effects artist and production designer Robert Stromberg (Avatar, Oz the Great and Powerful), debuts later this month. And so far this year, it appears to be working: The top three biggest opening weekends of 2014 — Captain America: The Winter Soldier, Godzilla, and The Amazing Spider-Man 2 — were all made by directors with precious few credits to their name.
Here are the estimated top 10 box office figures for Friday to Sunday, courtesy of Box Office Mojo:
1. Godzilla* — $93.2 million
2. Neighbors — $26 million
3. The Amazing Spider-Man 2 — $16.8 million
4. Million Dollar Arm* — $10.5 million
5. The Other Woman — $6.3 million
6. Heaven is for Real — $4.4 million
7. Rio 2 — $3.8 million
8. Captain America: The Winter Soldier — $3.8 million
9. Legends of Oz: Dorothy's Return — $2 million
10. Moms' Night Out — $1.9 million
*Opening weekend