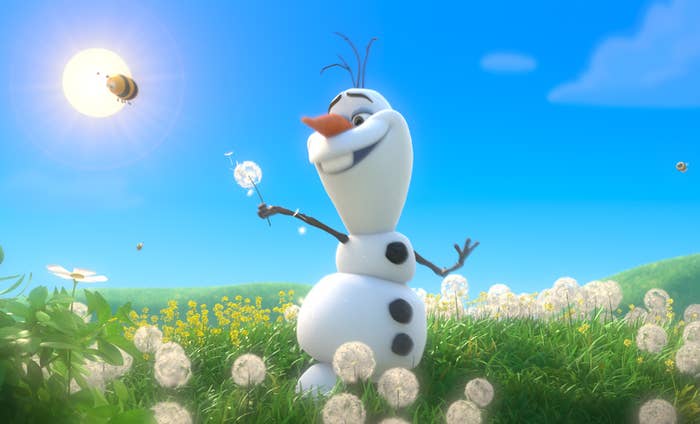 Updated — March 30, 12:05 p.m. ET:
On Sunday, Frozen officially became the highest-grossing animated feature of all time, surpassing Toy Story 3 with a worldwide gross of just over $1.07 billion to date (with $398.4 million domestically and $674 million internationally).
At the beginning of the month, Frozen surpassed The Lion King as the top grossing animated film for Walt Disney Animation studios. That same weekend, it became Disney's first animated film to win an Academy Award for Best Animated Feature Film, along with an Oscar for Best Original Song for the film's breakout hit "Let It Go."
This weekend — thanks largely to strong grosses in Japan, where it has grossed $50.5 million over its first three weekends — Frozen also overtook Toy Story 3, from Pixar Animation Studios (which is owned by Disney but operates independently), for the top spot in worldwide grosses for an animated feature. It also surpassed Pirates of the Caribbean: Dead Man's Chest's global grosses, and now ranks among the top 10 highest-grossing films in the world.
Frozen also sold over 3.2 million DVD and Blu-ray discs on its first day of home video release on March 18, indicating it could rocket into those sales record books as well.
When measuring the relative popularity of feature films, however, especially over the past 30 years, it's helpful to keep ticket price inflation in mind. And when doing so, The Lion King remains far and away the most successful animated feature in the U.S. It's essentially impossible to adjust foreign box office grosses, but according to Box Office Mojo, The Lion King made roughly $623 million in the U.S. alone in 2014 dollars in its initial theatrical run — a little less than Frozen's international total today.