How Ralph Fiennes Learned To Be A Director From The Modern-Day Greats
The Oscar-nominated actor's second directorial effort, The Invisible Woman, opens this week. He talks to BuzzFeed about the seven directors who taught him everything he knows. Classically trained British actor Ralph Fiennes has played everything from a Nazi officer to a Hungarian archeologist to a supreme dark wizard, and now, he's become a formidable feature film director. His directorial debut, released in 2011, was an adaptation of William Shakespeare's play Coriolanus, placing the action amidst a brutal, modern-day civil war akin to the Bosnian War of the 1990s. The film received great reviews, praising Fiennes' dual muscular direction and aggressive performance in the title role.
For his next effort as a director, The Invisible Woman — opening in limited release on Christmas Day — Fiennes has turned to a radically different subject: the real-life affair between renowned author Charles Dickens (Fiennes) and English actress Nelly Ternan (Felicity Jones) at the very height of his fame and career. The film is also receiving raves, this time for the subtle grace and emotional precision of Fiennes' work both behind and in front of the camera.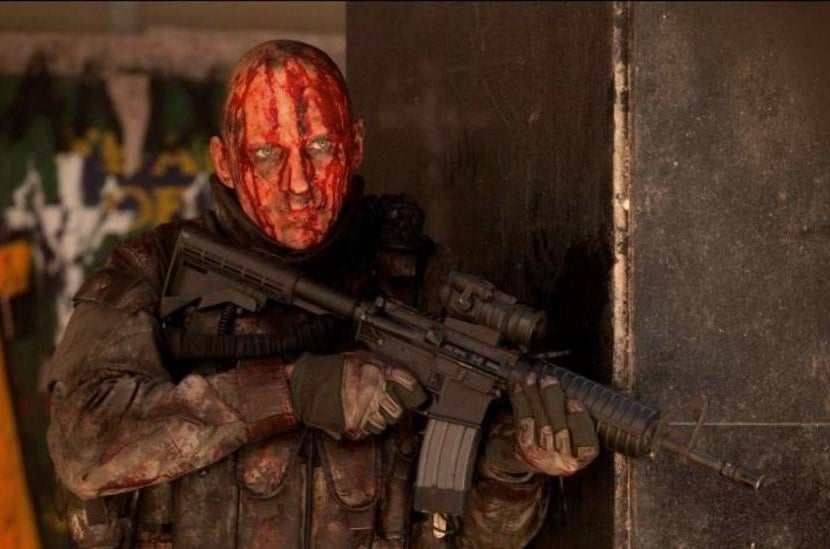 Fiennes' first two directorial efforts are as impressive — and varied — an opening one-two punch as any rookie filmmaker could hope for. But the modest 51-year-old actor-director, who sat down with BuzzFeed in Los Angeles last month at the Chateau Marmont, downplayed the speed and swiftness with which he developed such an assured directorial style.
"Well, it's still developing, I think," he said. "I'm trying things out. Curious, very curious. Loving it, but figuring it out, you know?" A few minutes later, however, Fiennes was reflexively using his hands to frame my face when discussing how he approached shooting The Invisible Woman: "Many scenes are two people like this ... So how do I frame and shoot and allow this thing to come across?"
Of course, Fiennes' two-decade-long career as a film actor has placed him in front of the cameras of many of the most distinctive working directors today — including Steven Spielberg, Kathryn Bigelow, Anthony Minghella, and Sam Mendes. Since he's learned from the best, Fiennes recounted the most important lessons he gained from his respective directors now that he is one himself.
1. Steven Spielberg, Schindler's List (1993)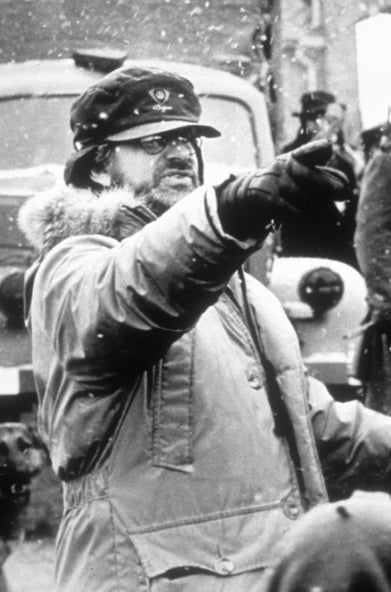 Know when to say nothing.
Fiennes could have scarcely asked for a better breakthrough role than the one of the cruel Nazi officer Amon Goeth in Spielberg's Oscar-winning portrait of the Holocaust. But when he first landed the film 20 years ago, Fiennes was warned that his experience would be less than ideal. "People actually said to me, 'I'm not sure he's a good director for actors,'" Fiennes recalled. "But actually, he's brilliant with actors. Steven maybe doesn't have the linguistic facility [to talk in depth about a role], but he has a brilliant instinct for the truth of the performance — the found moment, that moment when something happens which is not planned for. Just, boom, it comes out. He would not cut. He would just say, 'Go again, go again,' until the actor loses their sense of self-consciousness or their preparation and something rawer comes through."
For Fiennes, it was a great lesson in knowing when to just let an actor push through the role. "I find myself sometimes wanting to say nothing," he said. "Then other stuff starts to emerge, little moments, little things — pauses, different emphasis in a line or a word. You want to see what they do."
2. Robert Redford, Quiz Show (1994)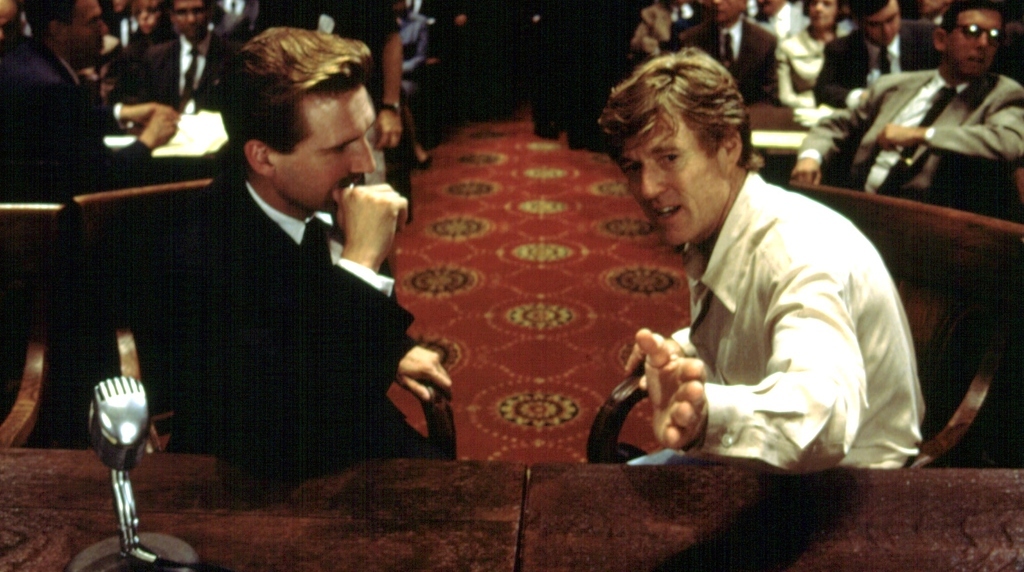 The smaller moments can speak volumes.
Fiennes' follow-up film to Schindler's List was Quiz Show, where he took on the very different role of Charles Van Doren, the blue-blooded New Englander at the center of the real-life 1950s game show scandal. This time, Fiennes was directed by fellow actor Robert Redford. But rather than letting him really show off, Redford pushed Fiennes to pare down his performance.
"He would do this thing of asking me, 'Are you OK with that, Ralph? Are you OK?' The moment I said I thought I was, he'd go, 'OK, we'll go again.' Possibly a slight game there, but I didn't mind it," Fiennes remembered. "He once took me aside to look at some takes, [and said], 'Listen, I want you to know where it's working, so in these three takes at the same moment, you tell me which one you think is the one that's best.'" Fiennes said the take where he did the least was the best one, and Redford agreed.
"It's about the smaller, the better, the throwaway, the little thing that's not overstated. On the set of Coriolanus, it was, 'Be simpler.' It's the totally inhabited, but simple, un-acted, unforced, not overplayed thing."
3. Kathryn Bigelow, Strange Days (1995) & The Hurt Locker (2009)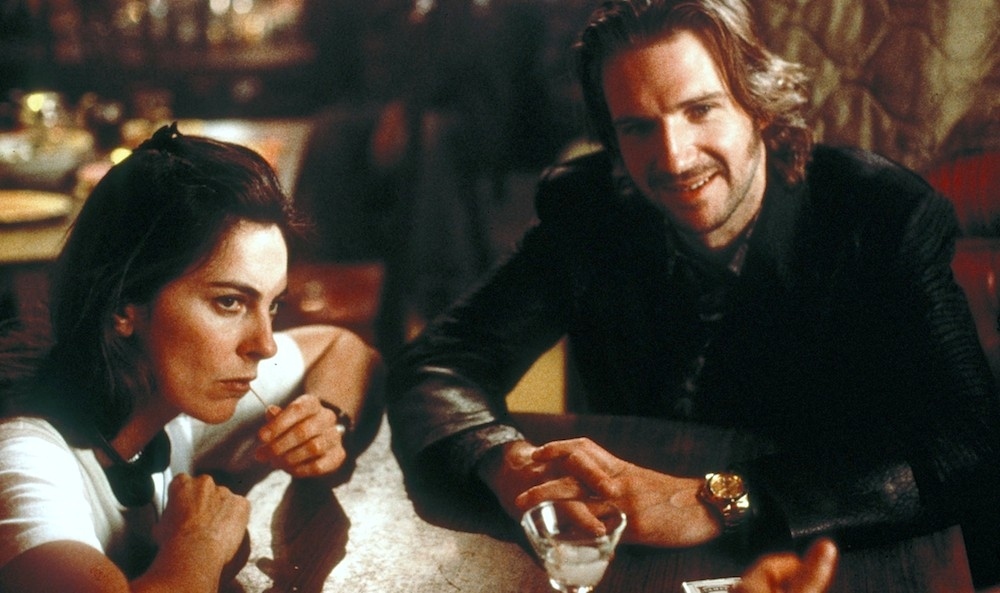 Push for the magical moment when the camera and actor connect.
In the futuristic Strange Days, Fiennes played a black market dealer of people's memories who becomes embroiled in a rape-murder plot, exactly the kind of active, action-oriented story that Bigelow does so well.
"She's really kind of visceral," Fiennes said. "It's complete connection of camera and actor, the sort of zing moment. She's pushing for this thing to happen. I would say, she's not [interested in] the still camera. She wants to wrestle the camera around, and in, and above the actor."
Bigelow cast Fiennes again in a small role in her 2009 Iraq War thriller The Hurt Locker, and it was there that he met cinematography Barry Ackroyd, who Fiennes subsequently hired to shoot Coriolanus. "I think often about following a hunch on the day," said Fiennes. "Because he comes from documentaries, so it's in his DNA to find the optimum moment. He just does it brilliantly. He goes, 'It's here,' and he's right."
4. Anthony Minghella, The English Patient (1996)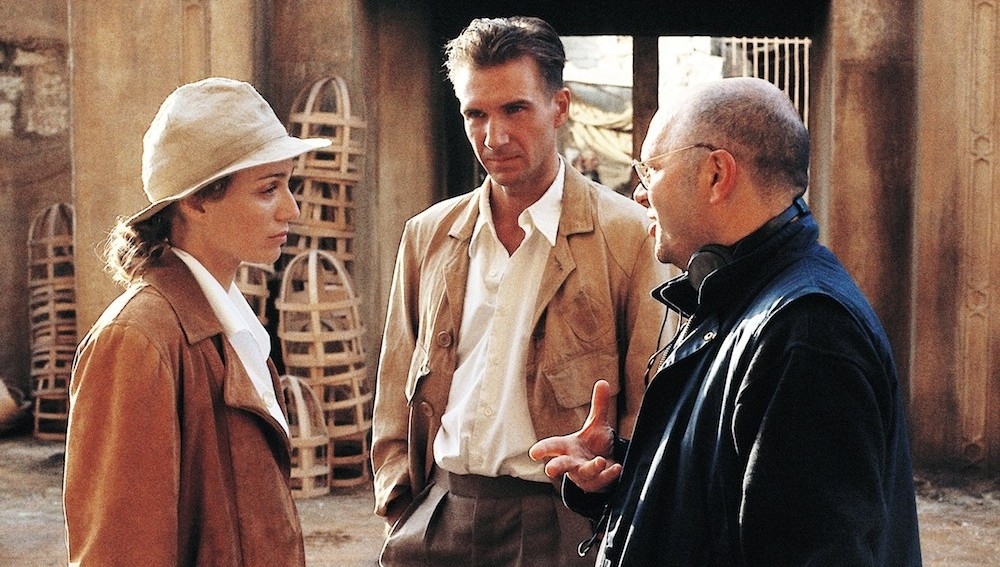 Value everyone's talent and time, from the cast down to the crew.
"Anthony Minghella [was] a very, very articulate man," said Fiennes of the late director, who won an Oscar for his adaptation of Michael Ondaatje's World War II novel of the same name. Minghella was highly regarded for his emotional meticulousness, but for Fiennes, sometimes he could be too meticulous. "Anthony used to speak very quietly. He would be very precise and delicate. Actually, sometimes, I would say I wanted him to be less delicate. I wanted just to [say], 'Anthony, what is it? Is it blue or is it red?' But [he'd] tell me, 'I think it's a bit of blue, possibly the red…' 'No no no, what is it?'" At the same time, Fiennes appreciated that Minghella would stay out of his way. "It was about not wanting to intrude. He respected that you are cooking something. He just wanted to see what happened if you put the heat up or put it down. He didn't want to impose on it."
Perhaps the biggest takeaway for Fiennes, however, was how Minghella treated his crew. "Anthony relates really well," he said. "Very, very respectful, very appreciative. Bonded with all the departments. [He's] someone who really loved everyone's presence, down to the guy who's fixing the lights or the driver in the car. I think it's important to bring a sense of [the fact that] you value everyone's skill and time."
5. David Yates, Harry Potter and the Order of the Phoenix (2007); Harry Potter and the Deathly Hallows – Part 1 (2010); Harry Potter and the Deathly Hallows – Part 2 (2011)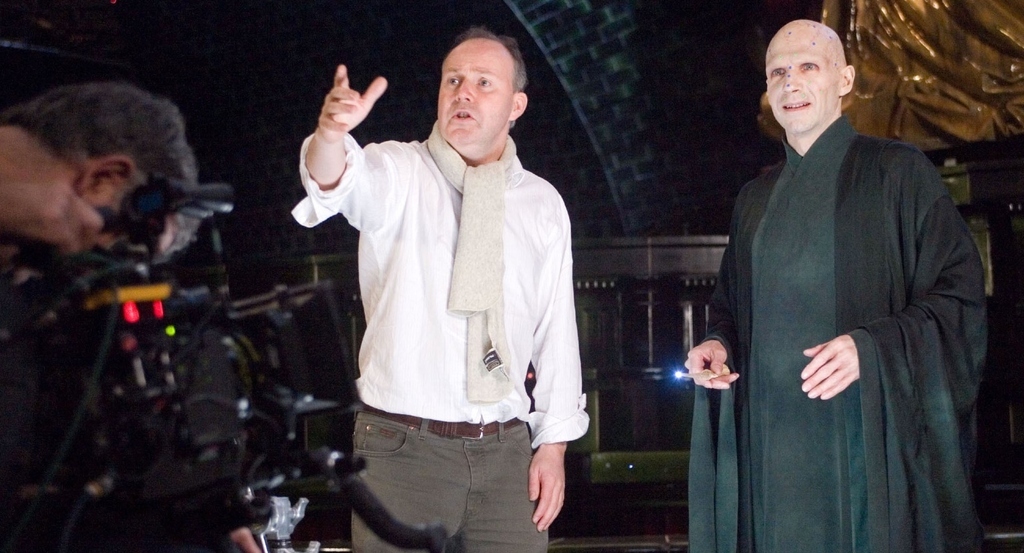 Don't be afraid to push even the most established actors.
Fiennes joined the Harry Potter series in 2005's Harry Potter and the Goblet of Fire as the supremely evil Lord Voldemort. Though that film was directed by Mike Newell, Fiennes ended up working mostly with director David Yates, who helmed all the subsequent Potter movies. "I really loved how he had this massive machine to deliver [and a] vast number of elements to bring into play," said Fiennes. And yet, with one of the most massive moviemaking machines in Hollywood history to manage, Yates still found time to work with Fiennes on the finer details of his performance.
"I had one or two quite cool scenes dialogue-wise, but a lot of the stuff was Voldemort's expression or anger or wand-jabbing," Fiennes recalled. "He really directed me with great specificity if he wasn't feeling it enough, with the rage or the fear. He wanted to feel the shift of mood from fury to pain to the end, [when] Voldemort's losing it [and] panicking because his power's going."
It was an uncommon experience for Fiennes on a huge Hollywood studio picture. "I really have huge respect for David because he didn't let anything slip," the actor said. "I have had other experiences on big-budget movies like that where the director hasn't pursued me, and I think, as an actor, you love it when someone goes, 'Can we do that more?' When you have a body of work, and people are happy that you're there, they kind of are maybe a bit shy to ask themselves what more could this actor [do]. I want very much for them to say, 'OK, we can do more with this. Where else can we go?' What can happen is that they go, 'Great, great, great. Fantastic. Thanks, Ralph. That's great.' And, well, is it? No, I'm just starting. I know it's not. I know there can be more here. That's kind of troubling sometimes."
6. Saul Dibb, The Duchess (2008)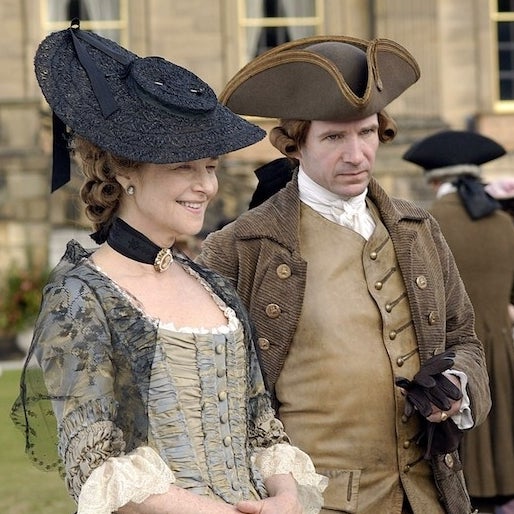 Pay attention to historical details.
When Fiennes first started working with director Saul Dibb on this period film — about Georgiana Cavendish (Keira Knightley), an 18th century British noblewoman and socialite in an unhappy marriage to a much older man (played by Fiennes) — he realized that certain period details were going overlooked. "I remember trying to have a dialogue with Saul Dibb about the importance of etiquette and movement, because that didn't seem to be on the table in a way at the beginning," Fiennes said. "Sometimes, I feel that when it's to do with class and status, these things inform choices and dialogue and space. Who sits down at what point? All these things, it's not just being, as it were, anal about accuracy — they all play into the drama."
For The Invisible Woman, also a film about the particularities of British high society, Fiennes made sure he had a historical advisor on set. He cited one scene in particular when the advisor came in handy, when Charles Dickens was at a large party with his wife Catherine (Joanna Scanlan) and their children. "When Dickens is playing these games, Catherine goes to bed," Fiennes explained. "My adviser said, 'No, the two daughters would have gone to bed with the mum.' I love that."
7. Sam Mendes, Skyfall (2012)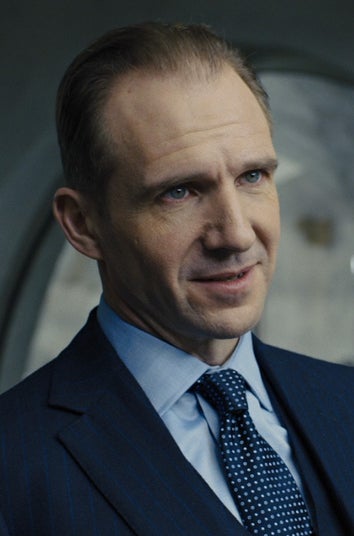 Be quick, succinct, and clear.
Having already directed Fiennes on stage in a 1990 production of Shakespeare's Troilus and Cressida, Mendes had a ready shorthand with the actor for Skyfall, in which Fiennes played a British bureaucrat who (spoiler alert) ends up replacing Judi Dench's M as the head of MI6.
"Sam really brought a level of conversation to the character and to the way he's being introduced that appealed to me," said Fiennes. It was another example of the less-is-more ethos Fiennes had absorbed over the course of his career. "It's to do with him not needing to say very much ... Just very quick, succinct, clear. And I just felt, That's right. He's right. Of course he's right."