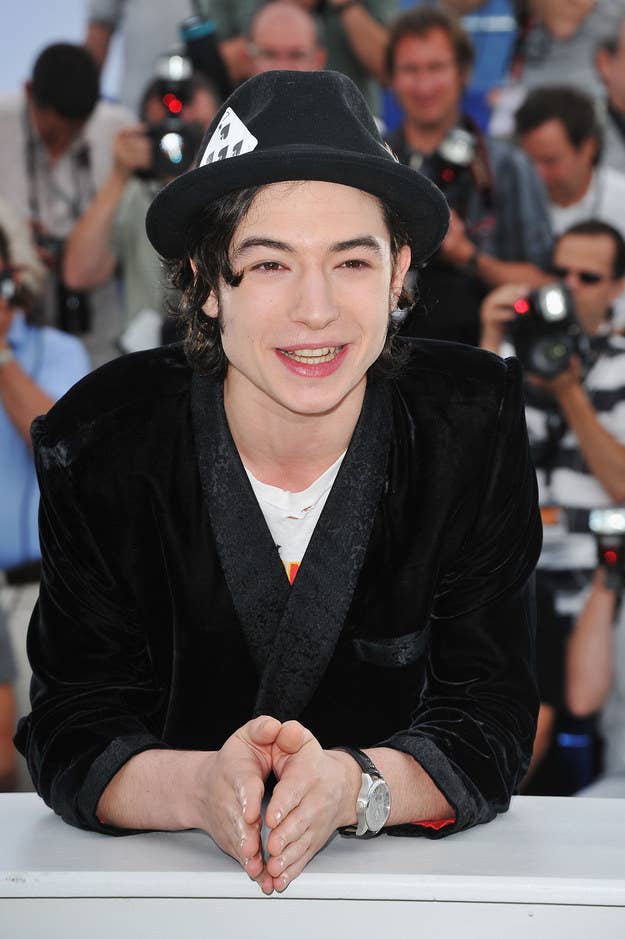 Actor Ezra Miller (The Perks of Being a Wallflower) will play The Flash in Warner Bros.' expanding slate of superhero feature films based on DC Comics, the studio announced Wednesday. This makes Miller — who identified himself as "queer" in a 2012 interview with Out — as the first out LGBT actor to play a major superhero in a feature film.
Miller will star in a stand-alone movie of The Flash in 2018, after presumably appearing in Justice League Part One in 2017 from director by Zack Snyder, who is also helming 2016's Batman v Superman: Dawn of Justice. (This is not to be confused with The CW's television series The Flash, which stars Grant Gustin and exists in a separate fictional universe.)
Warner Bros. also announced a full slate of feature films based on DC Comics, including a 2020 stand-alone film for Cyborg, starring Broadway actor Ray Fisher. In the current ecosystem of officially announced superhero movies, it would be the first time a black actor has headlined his own superhero movie based on a comic book since 2004's Blade: Trinity. (To be fair, Michael B. Jordan is part of the ensemble in 20th Century Fox's reboot of The Fantastic Four, but Fisher would be his film's ostensible solo star.)
The studio confirmed that Jason Momoa will star in Aquaman in 2018, and a new Green Lantern movie will open in 2020 — although that film has no star attached as of now, indicating it could likely be a reboot of 2011's ill-received Green Lantern film starring Ryan Reynolds.
The slate of 10 films from DC Comics titles spread over just four years represents a highly ambitious attempt to match the box office might of Marvel Studios, which has grossed over $7 billion worldwide with the 10 films it has released since 2008's Iron Man. Unlike the Marvel Studios slate, which introduced all of its heroes in stand-alone films before bringing them together for 2012's The Avengers, Warner Bros. has adopted a slightly different creative and commercial strategy. Justice League will be split into two parts, and the various DC heroes' stand-alone films have been scattered around the two movies, some coming before Part One, some between Part One and Part Two, and some after Part Two.
The full slate of DC Comics films include:
• Batman v Superman: Dawn of Justice, directed by Zack Snyder, opening on March 25, 2016
• Suicide Squad, directed by David Ayer, for 2016
• Wonder Woman, starring Gal Gadot, for 2017
• Justice League Part One, directed by Zack Snyder, with Ben Affleck, Henry Cavill, and Amy Adams reprising their roles, for 2017
• The Flash, starring Ezra Miller, for 2018
• Aquaman, starring Jason Momoa, for 2018
• Shazam, for 2019
• Justice League Part Two, directed by Zack Snyder, for 2019
• Cyborg, starring Ray Fisher, for 2020
• Green Lantern, for 2020