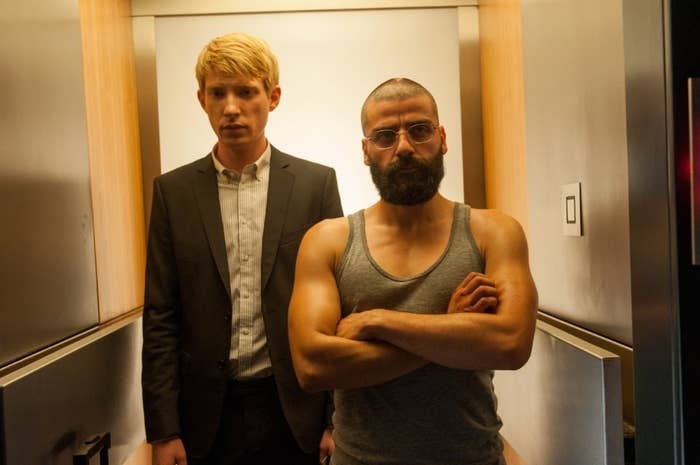 About halfway through the new heady sci-fi thriller Ex Machina, something truly startling happens: Out of nowhere, Nathan (Oscar Isaac), the film's brilliant but vaguely menacing founder of a giant tech corporation, and his assistant Kyoko (Sonoya Mizuno) break into a synchronized disco routine to Oliver Cheatham's "Get Down Saturday Night."
Up until that point in the movie, which is currently playing in limited release in the U.S., Nathan had tasked his houseguest and employee Caleb (Domhnall Gleeson) with giving a Turing test to his newest invention: an astoundingly complex artificial intelligence named Eva (Alicia Vikander), who Nathan has kept locked up in his ultra-modern, semi-underground facility. Between the sleek, minimalist surroundings, and the eerie and aesthetically formal tone of writer/director Alex Garland's filmmaking, seeing Nathan suddenly get down to a disco track hits Caleb — and the audience — like a jolt. And that is entirely by design.
"It was an instinct to sort of slap the thing in the face a bit," Garland said in an interview with BuzzFeed News in March. "The scene is really fun. You could let that run for another six seconds or another 20 seconds, and people would sort of dig it. But actually, having set it up, the thing to do then is to end it slightly too quickly and cut out. It came out of a need to get a swiss-watch and hit him with a hammer, basically."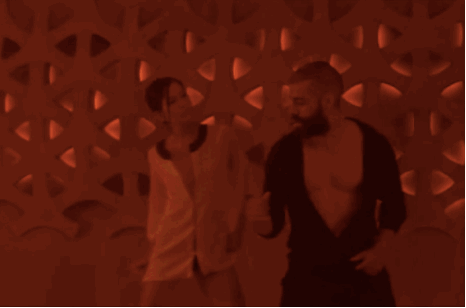 To explain why he wanted to rough up the seemingly pristine tone of Ex Machina, Garland evoked one of his earlier films as a screenwriter, 2010's sci-fi drama Never Let Me Go, which he adapted from Kazuo Ishiguro's novel, and Mark Romanek (One Hour Photo) directed. Both films, Garland said, shared a kind of perfectly modulated aesthetic approach, but the earlier film kept to it almost too well — something he wanted to avoid with his directorial debut. "We're hitting this tone beautifully. But we don't sufficiently vary from it … which leads you towards a monotone [feeling]," Garland recalled of Never Let Me Go. "So on this one, I did actually consciously think, Every now and then, I'm going to do something aggressive. I'm going to just gear change. And it's not going to be a beautiful gear change. It's gonna be like someone slamming their foot down on the clutch and jamming the gear and whacking down the accelerator." Enter the disco scene.
Isaac told BuzzFeed News that he spent "many hours" working with Mizuno and a choreographer to nail the routine, which ended up running twice as long as the scene does in the finished film. "Gotta leave 'em wanting more," Isaac said with a chuckle.
"Saturday Night Fever 2," Garland joked. "We're pitching it."