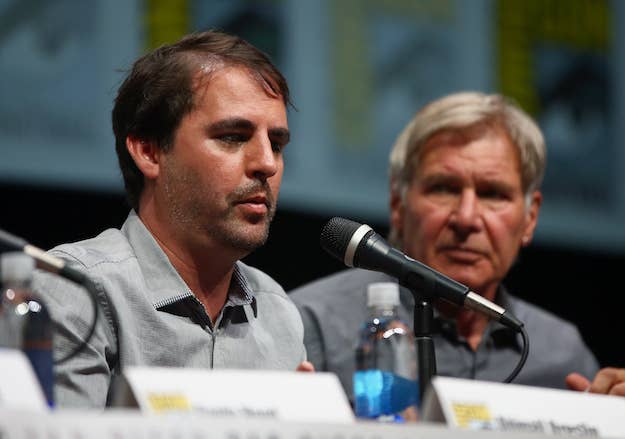 SAN DIEGO — Ender's Game producer Robert Orci said Thursday that the film's creators are "happy to embrace" the controversy around author Orson Scott Card's anti-gay views.
"The best message of the book is tolerance, compassion, empathy," said Orci, responding indirectly to a question about Card's involvement with the film a panel at San Diego Comic-Con. "Rather than shying away from the controversy," Orci continued, "we're happy to embrace it and say we support LGBT rights."
In an occasionally halting voice — and prompted to add the word "empathy" by writer-director Gavin Hood — Orci said the cast and crew back Lionsgate and Summit Entertainment's statement last week supporting LGBT rights.
Orci's words drew immediate applause from the 6,000-person crowed packed inside Hall H, which had just minutes earlier greeted the new effects-heavy trailer for the film with roars of approval.
The question, though, suggested the controversy surrounding Card will follow the film into even the most sympathetic precincts. During the first half of their panel moderated by Nerdist's Chris Hardwick, Hood, Orci, and stars Harrison Ford, Asa Butterfield, and Hailee Steinfeld never once uttered Card's name, let alone addressed the announced boycott of the film due to Card's statements against gay marriage. Hardwick instead kept his questions to the movie, while the panelists heaped praise on Card's story about an army of children training to defeat an alien threat, and how it resonates with today's world. "The issues of the manipulation of young people for their value as soldiers, because of their special skills, because of their conceptual freedom, is something that was really complex and interesting to me," said Ford.
But when Hardwick turned the mic over to the fan Q&A, the very first questioner directly addressed Card and the controversy, and inquired how much the author had been involved with the film — a question Orci didn't answer. No one from the cast added any comments, and the panel swiftly moved into what became an extended comedy routine in which Ford begrudgingly fielded several questions about Indiana Jones and Han Solo. One example: What would Jones and Solo say to each other if they met? Ford's exasperated reply: "Hi, how are you?"
Ender's Game is due to open on Nov. 1, 2013.