The first footage from Deadpool — the R-rated adaptation of the Marvel comic book that stars Ryan Reynolds as the titular mutant anti-hero — debuted on Saturday at San Diego Comic-Con, and everyone LOVED it!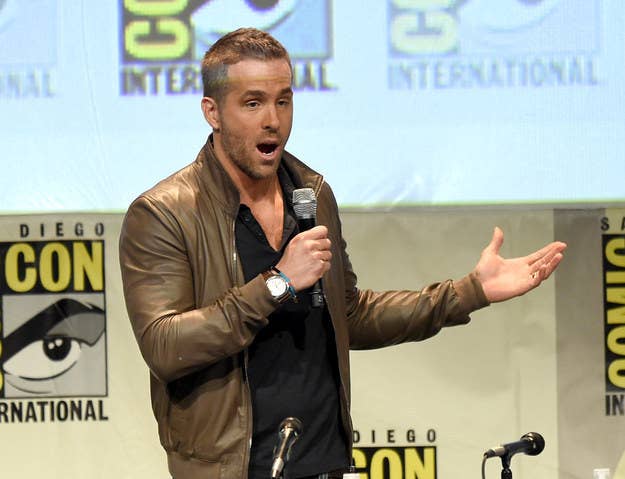 1.
"From the studio that inexplicably sewed his fucking mouth shut the first time, comes five-time Academy Award viewer Ryan Reynolds…"
2.
"The cancer's only in my liver, lungs, prostate, and brain. All things I can live without."
3.
"Just don't make the super suit green. Or animated!"
4.
"We'll see about that, Posh Spice. … Come on! You're going to leave me alone here with less angry Rosie O'Donnell?!"
5.
"You may be wondering, why the red suit? Well, that's so bad guys can't see me bleed. This guy's got the right idea. He wore the brown pants!"
6.
"Daddy needs to express some rage."
7.
"Negasonic Teenage… what the shit?! That's the coolest thing ever!"
8.
"[I look] like a testicle with teeth."
9.
"Oooooohhhhhh. I'm touching myself tonight."
Deadpool is scheduled to open on February 12, 2016.