This is Chris Hemsworth. You probably know him as the actor who plays Thor.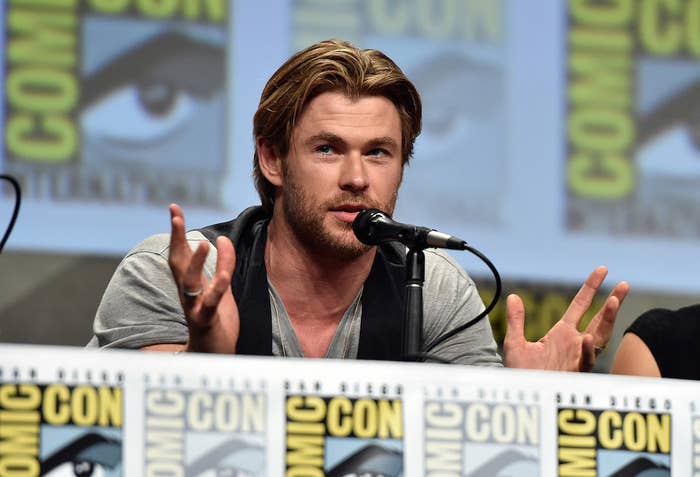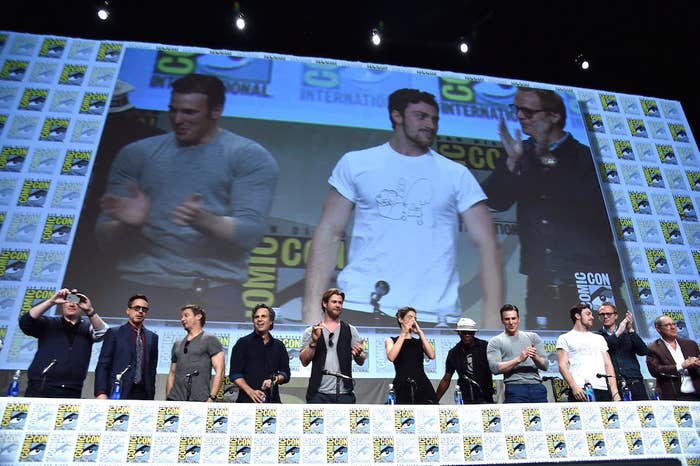 At one point, Hemsworth's co-star Mark Ruffalo got a little excited by Chris Hemsworth's arms.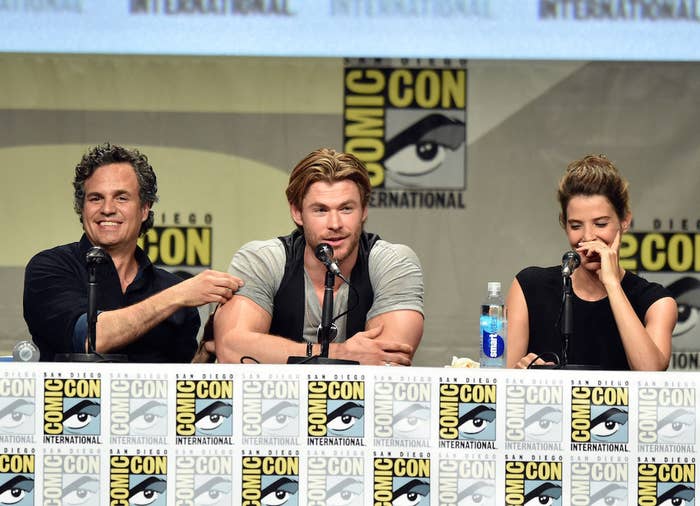 So Hemsworth decided to show off said arms. And nothing was ever the same.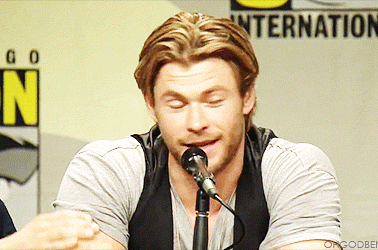 Awww.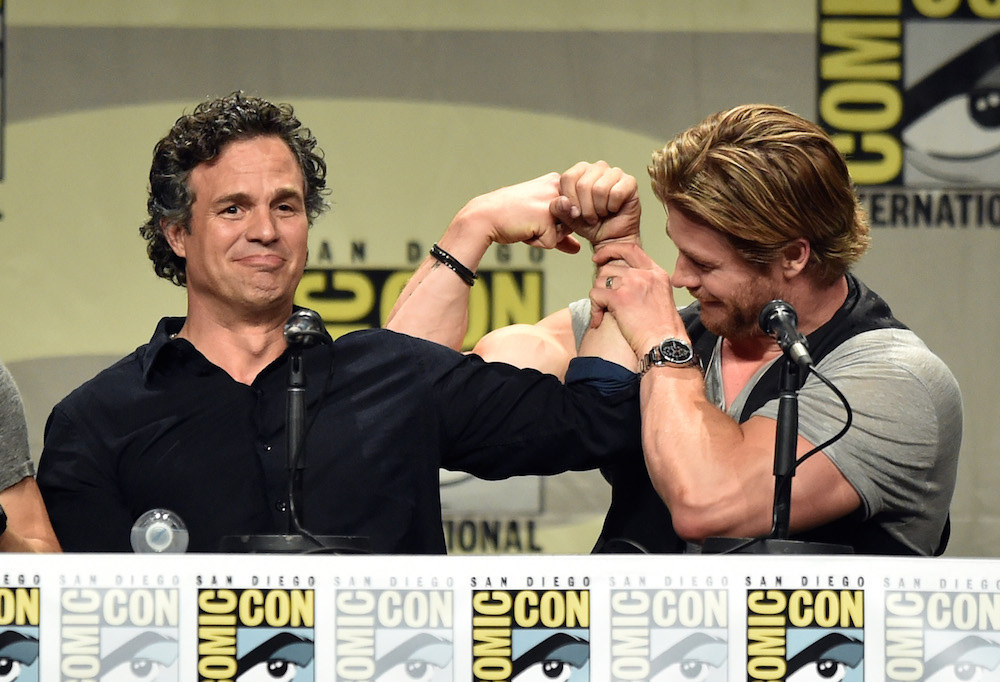 Ruffalo wasn't the only victim of Hemsworth's arms, either. Chris Evans literally almost died when he got stuck in between Hemsworth's arms as Hemsworth was flexing them.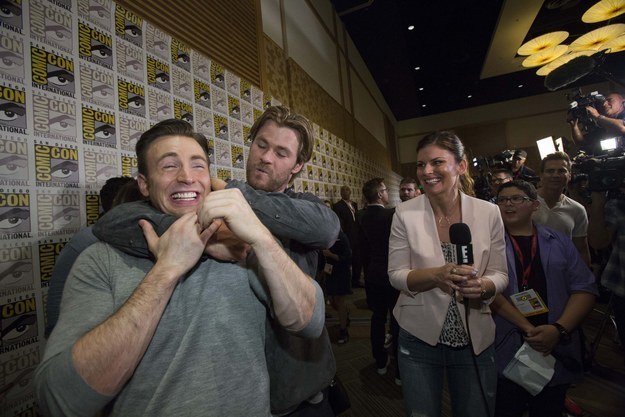 Aaron Taylor-Johnson and Paul Bettany may be new to The Avengers cast, but they at least know better than to get near Hemsworth's arms.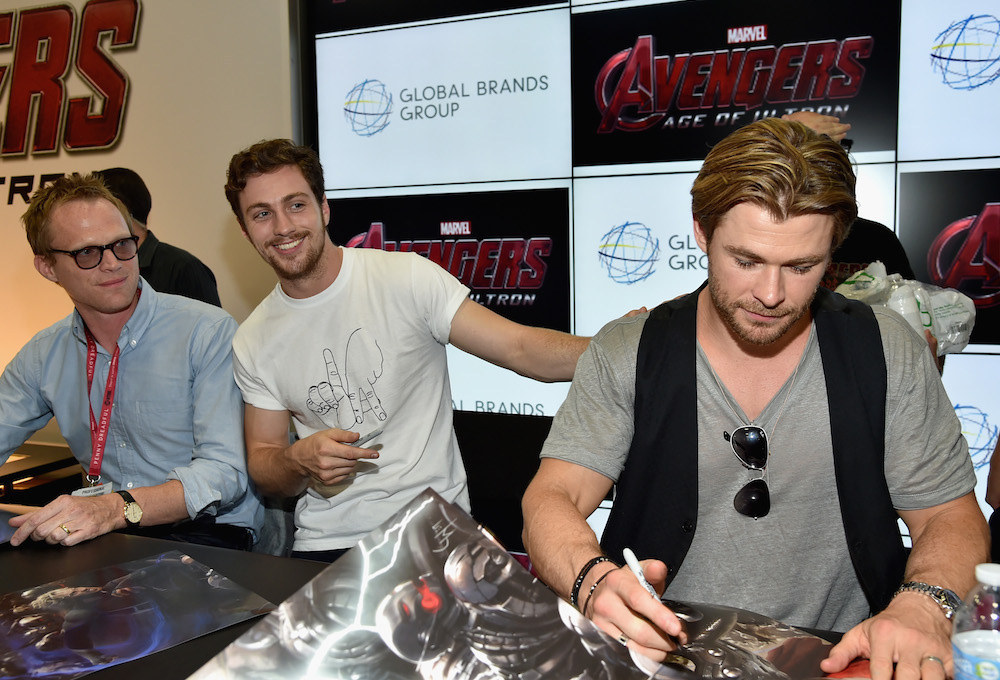 Hemsworth's arms are intimidating even when he's actively not flexing them.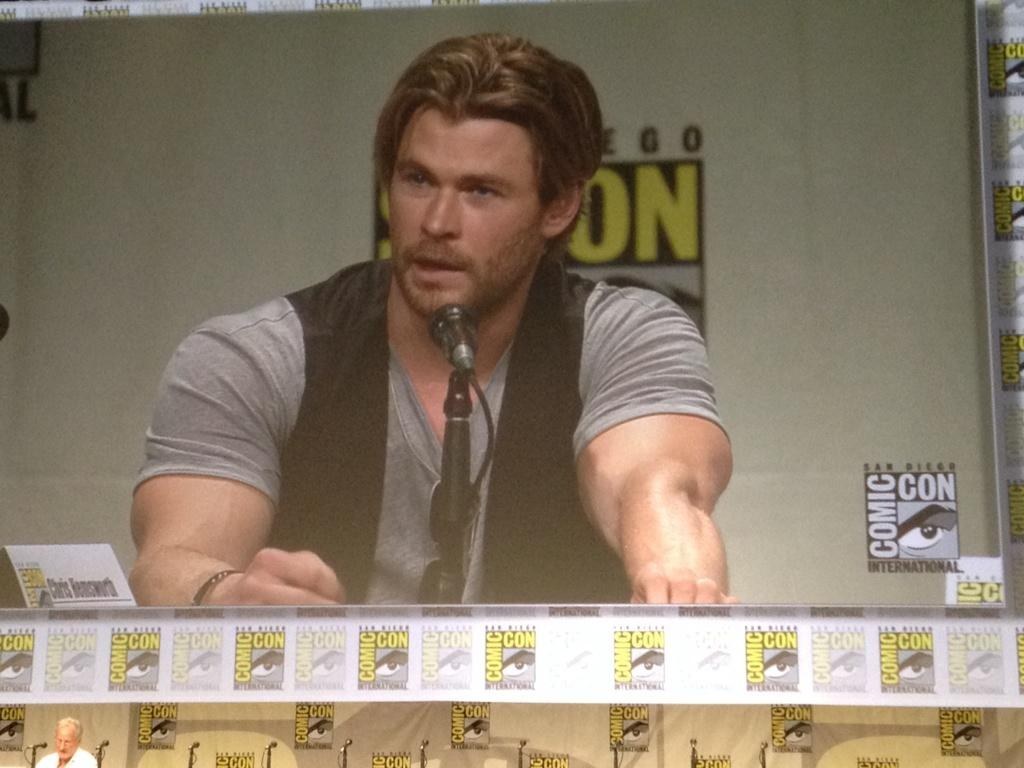 Thor wins.