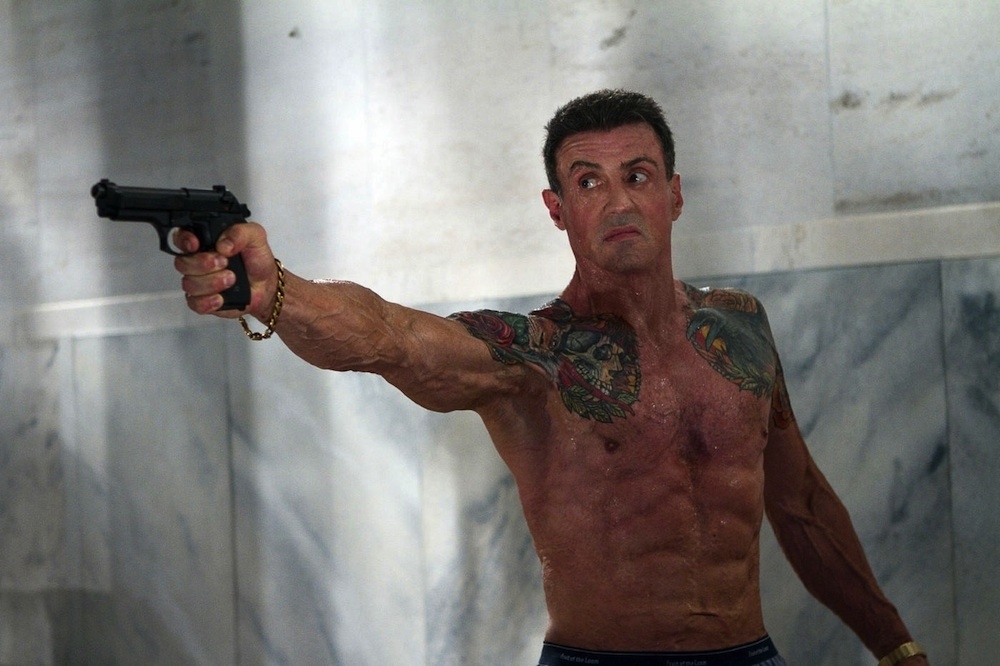 After roaring back into relevance with his aging-action-hero cattle-call franchise The Expendables, Sylvester Stallone just witnessed his revenge thriller Bullet to the Head — his first film as a solo star since 2008's Rambo — sputter through Super Bowl weekend with an estimated $4.5 million for 6th place. That's his worst wide opening since 1981's Nighthawks; adjusting for inflation, Stallone has never had a worst wide-release weekend at the box office. So: Ouch. Stallone's Expendables buddy Arnold Schwarzenegger just suffered a similarly ignominious box-office beating with The Last Stand, so it's probably just as well that they're re-teaming for their next film, September's The Tomb. (Though they may want to re-think that fate-bating title. Between "The Last Stand," "Bullet to the Head," and "The Tomb," what are you trying to say here, guys?)
Meanwhile, the teen-skewing zom-rom-com Warm Bodies topped the weekend, opening with a healthy $19.5 million — not the best Super Bowl weekend in history, but far from the worst.
Here's the full top 10, courtesy Box Office Mojo:
1. Warm Bodies — $19.5 million
2. Hansel and Gretel: Witch Hunters — $9.2 million
3. Silver Linings Playbook — $8.1 million
4. Mama — $6.7 million
5. Zero Dark Thirty — $5.3 million
6. Bullet to the Head $4.5 million
7. Parker — $3.2 million
8. Django Unchained — $3 million
9. Les Misérables — $2.4 million
10. Lincoln — $2.4 million
Looks like there are no comments yet.
Be the first to comment!