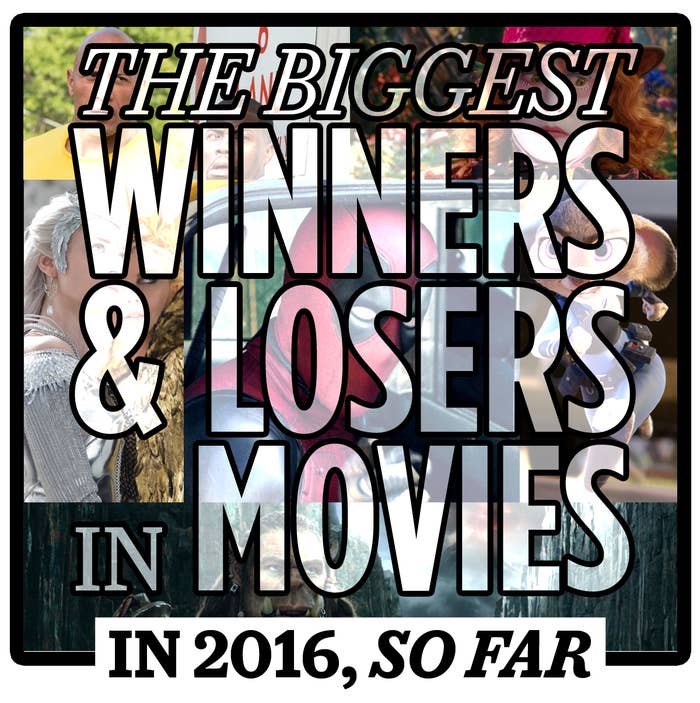 In 2015 — a year of feast or famine for Hollywood studios — the top six films of the year accounted for a quarter of all domestic grosses. So far this year, things have only grown more radically cockeyed. Between January and June, the top six movies in 2016 have accounted for 46% of all domestic box office grosses thus far. Which means almost half of all the money made this year was made by just a half dozen movies.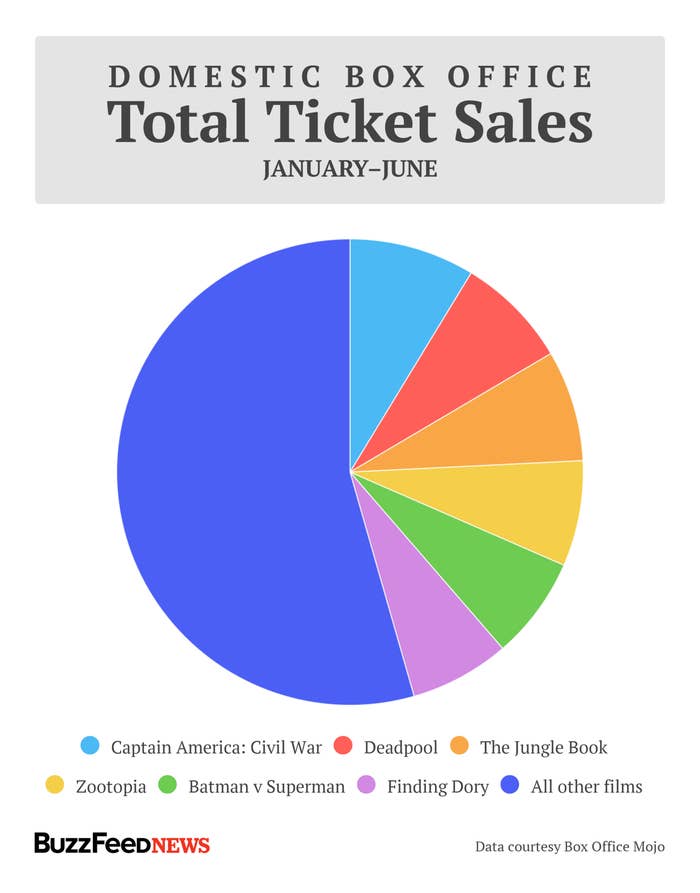 The rest of the year has been a wasteland of flopped sequels, lackluster comedies, and middling thrillers, creating an ever-widening chasm between how the movie business can even define success and failure. For decades, Hollywood has looked to megahits to help buoy the business of all the other films around them, but with studios increasingly fixated on building franchises instead, the rest of the movie business has started to sink. The summer season (traditionally the first weekend in May through Labor Day) is down a whopping 15% from last year's record high, suggesting a grim outlook for the rest of the year.
Even among such harsh circumstances, however, there are still a fair number of studios and filmmakers who've had good reason to celebrate this year — at least, so far. Here's a midyear report card of who's up, who's down, and what to expect next.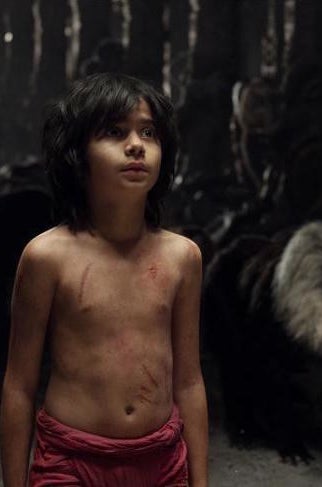 Of those aforementioned six $300 million–plus blockbusters, four of them were released by Disney: Zootopia, The Jungle Book, Captain America: Civil War, and Finding Dory — the latter of which, given its record setting box office trajectory, could easily end up as the biggest hit of the summer. Including the $284.7 million grossed domestically by Star Wars: The Force Awakens in 2016, Disney has already grossed nearly $1.8 billion in the U.S. and Canada alone. Not only is that far and away a record for any studio, it's more than the next two most successful studios combined. Globally, Disney is also the only studio with films that have grossed over $1 billion (Captain America and Zootopia). All told, the studio has earned a gargantuan $3.8 billion worldwide.
Disney's been able to reach these heights by pooling virtually all of its resources into a small cluster of enormously expensive productions from each of its semi-autonomous divisions — Disney (live-action and animation), Pixar, Marvel, and Lucasfilm — directing their aim at the widest possible audience. It is a strategy that has thus far netted a bigger pile of money than any studio has ever seen, but the studio's small output — it has released only six films this year so far, fewer than any studio save Paramount — also makes its failures even more acute. Alice Through the Looking Glass has been a high-profile flop, with just $249.9 million globally so far — more on why in a bit — and The Finest Hours, a comparatively small fact-based dramatic thriller released in January, eked out only $52.1 million worldwide.
Still, these days in Hollywood, there is Disney, and then there is everyone else.
What's next? Disney's box office fever will likely cool off for the next few months: The prospective earnings for Steven Spielberg's The BFG are looking tepid (at best), and the jury is still out on the studio's decision to remake its beloved and bizarre 1977 musical Pete's Dragon as a more straightforward, non-musical adventure tale. In September, Disney will open two dramas: The Light Between Oceans, its last movie with DreamWorks Pictures (which has decamped to Universal), and Queen of Katwe, another fact-based drama, about a girl from Uganda who becomes a chess prodigy. Then it's back to blockbusters: Marvel's Doctor Strange and Walt Disney Animation Studios Moana in November, and Lucasfilm's Rogue One: A Star Wars Story in December.
Loser: Johnny Depp
Losers: Sequels nobody asked for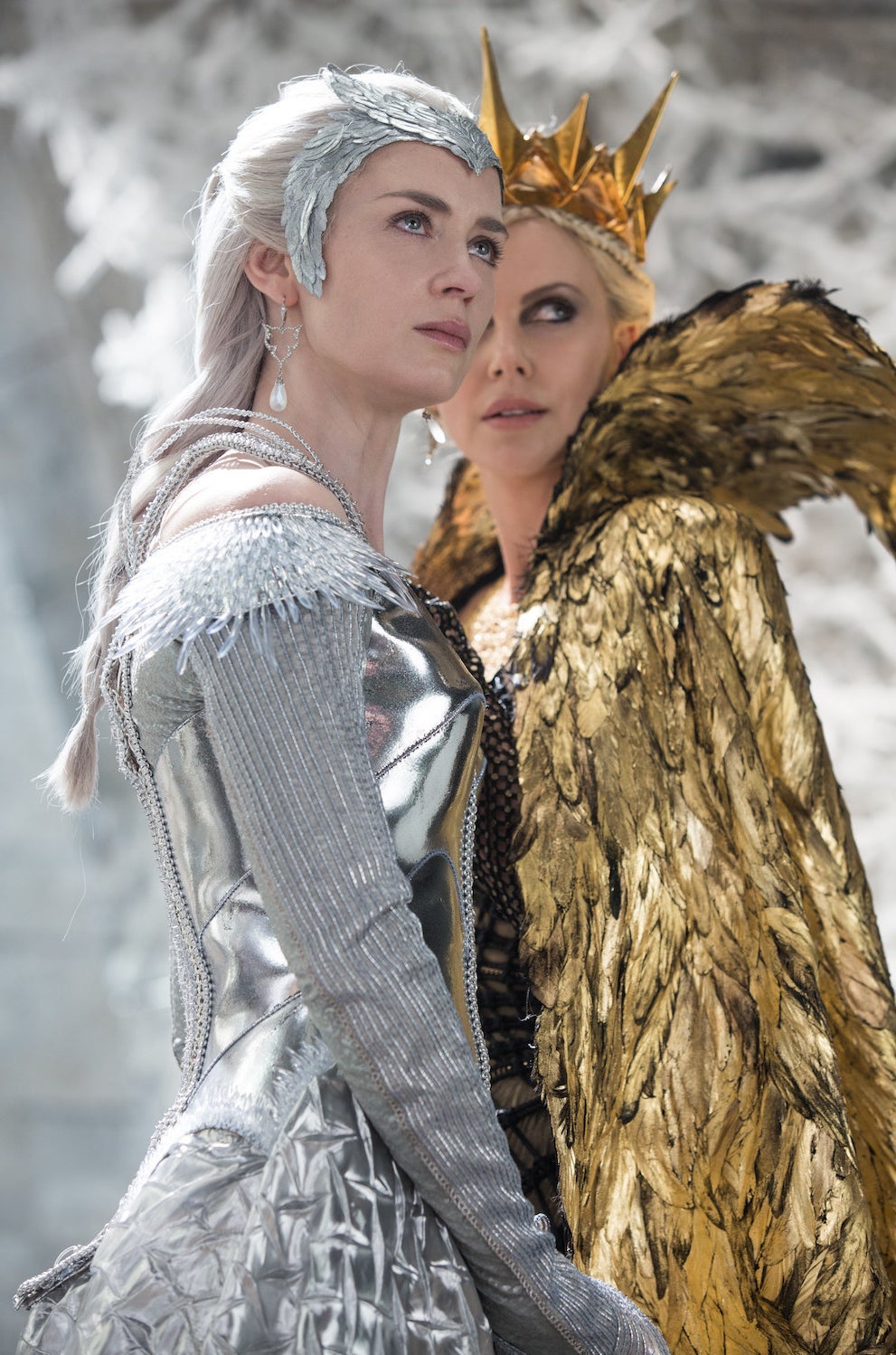 It did not matter if it was a sequel to a recent movie that no one asked for (like Teenage Mutant Ninja Turtles: Out of the Shadows, The Huntsman: Winter's War, Now You See Me 2, Neighbors 2: Sorority Rising, London Has Fallen, or God's Not Dead 2) or a sequel to a movie that opened over a decade ago that no one asked for either (like Independence Day: Resurgence, My Big Fat Greek Wedding 2, or Zoolander 2): In 2016, audiences made clear that if you make a sequel they did not ask for, no matter how hard you try to get them to accept your bald-faced attempt at brand expansion (rather than fresh and exciting storytelling), they will not go see it. And as the sequels kept screening, and audiences kept shrugging, they piled higher and higher, like the bodies in "The Battle of the Bastards" on Game of Thrones, trapping studios under the weight of so many ill-conceived attempts to drape their franchise banners atop the battlements of Winterfell…I mean, Hollywood.
What's next? Fortunately, the second half of 2016 will be light on sequels no one asked for — comparatively speaking. There's Mechanic: Resurrection in August, Jack Reacher: Never Go Back and Inferno in October, and Bad Santa 2 in November. If you did ask for these also ironically titled sequels, congratulations on having the movie theater all to yourselves!
Winner: Deadpool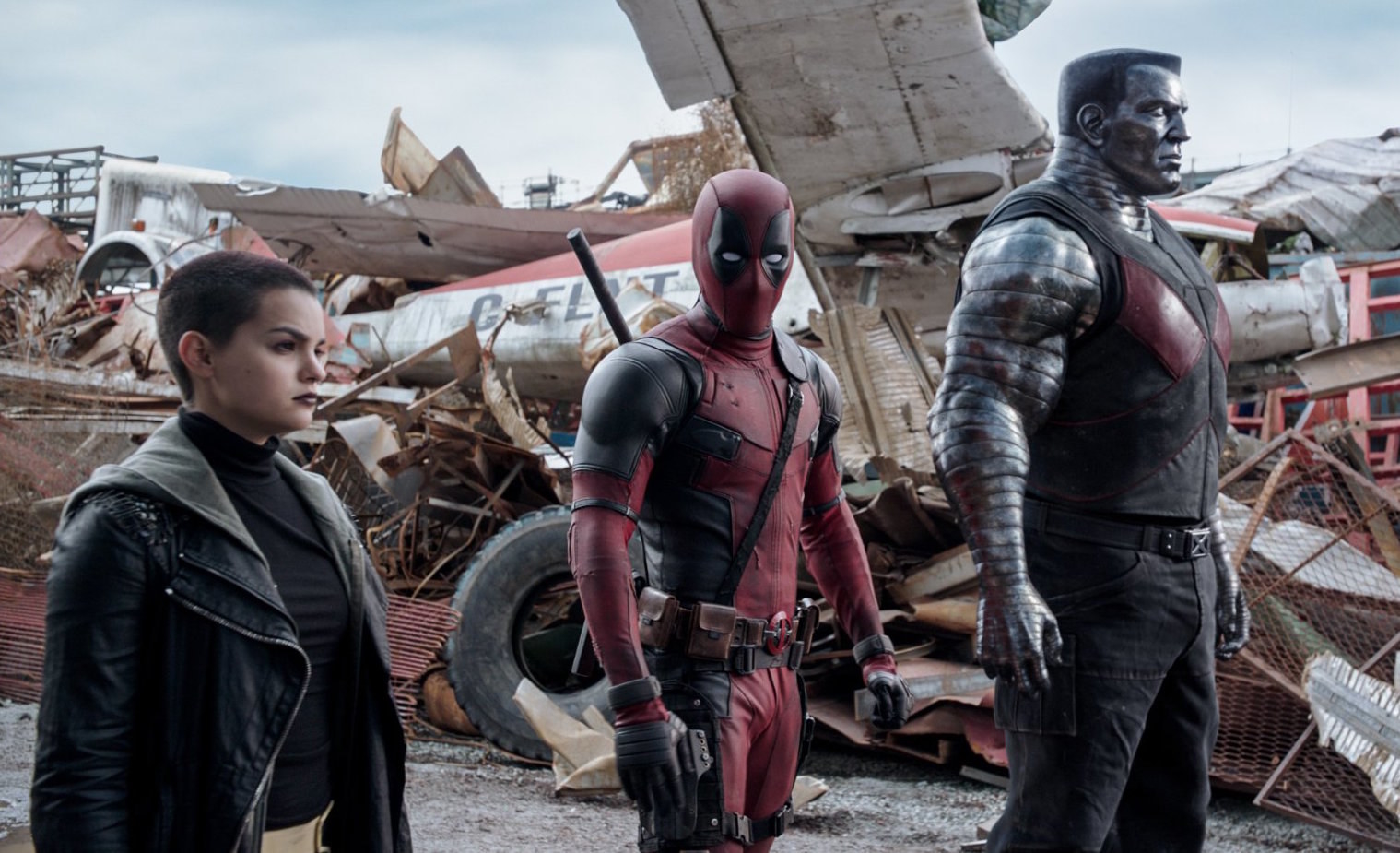 Loser: X-Men: Apocalypse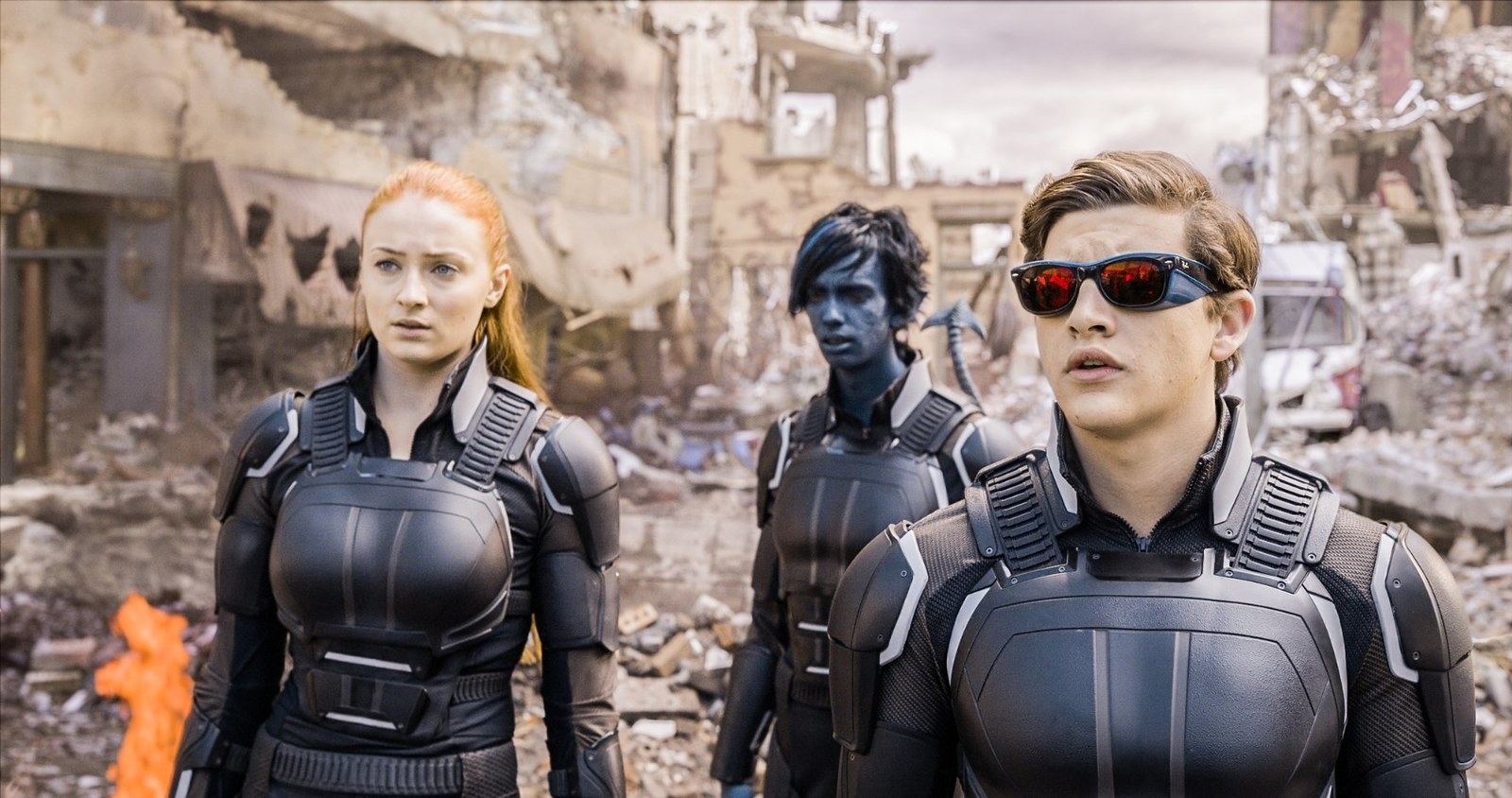 Winner: J.J. Abrams
Loser: Michael Bay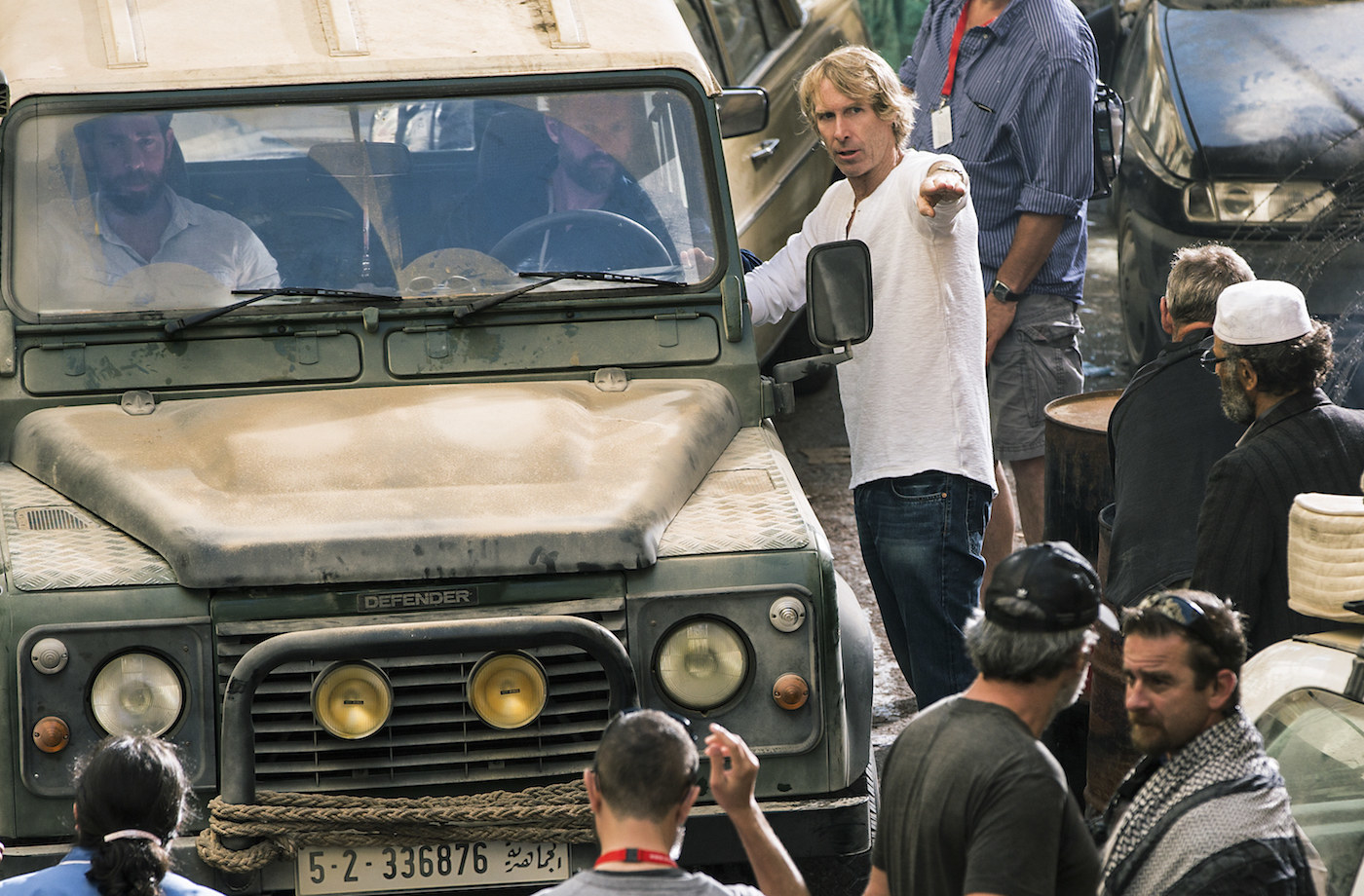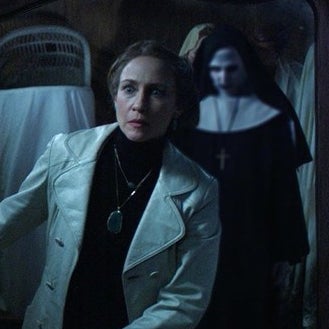 While its parent company Warner Bros. is still licking its wounds from its disastrous 2015, New Line Cinema has been quietly releasing a string of modestly budgeted, modestly grossing hits, including The Conjuring 2 ($245.3 million worldwide, from a reported $40 million budget), Me Before You ($113.4 million, from a reported $20 million budget), and How to Be Single ($112.1 million, from a reported $38 million budget). In the face of behemoths like Batman v Superman, these are at best ground-rule doubles — but they will all turn a profit. This year in Hollywood, that counts as a win.
What's next? The horror film Lights Out opens July 22, and in December, Will Smith, Kate Winslet, Keira Knightley, Helen Mirren, Edward Norton, Michael Peña, and Naomie Harris will star in the ensemble drama Collateral Beauty.
It has been a rough couple years for Sony Pictures — and 2016 has been little different. The Sacha Baron Cohen comedy The Brothers Grimsby, the period horror thriller Pride and Prejudice and Zombies, and the sci-fi thriller The 5th Wave all landed with a dull thud. The Blake Lively-and-a-seagull-vs-an-unreasonably-persistent-shark thriller The Shallows won Lively her best reviews in years, but it hasn't taken much of a bite out of the box office, with just $24.4 million in domestic gross in its first week. The only bright spots so far have been the faith-based drama Miracles From Heaven, with $73 million globally, and The Angry Birds Movie, which has pecked out $334 million worldwide.
What's next? Sony has put all its marketing muscle behind Paul Feig's distaff reboot of Ghostbusters, which opens July 15. Then the company will roll out easily the most eclectic slate of any studio in Hollywood: In August, there's Seth Rogen's profane R-rated animated comedy Sausage Party; in September, it's the surrogacy-meets-Fatal Attraction thriller When the Bough Breaks, with Morris Chestnut and Regina Hall, and the ensemble Western remake The Magnificent Seven, with Denzel Washington and Chris Pratt; October will see the Robert Langdon thriller Inferno, with Tom Hanks and Felicity Jones; in November, there's the 3D war drama Billy Lynn's Long Halftime Walk, with Kristen Stewart and Vin Diesel; and they'll close the year with the sci-fi romance Passengers, with Pratt and Jennifer Lawrence, in December.
Loser: Universal Pictures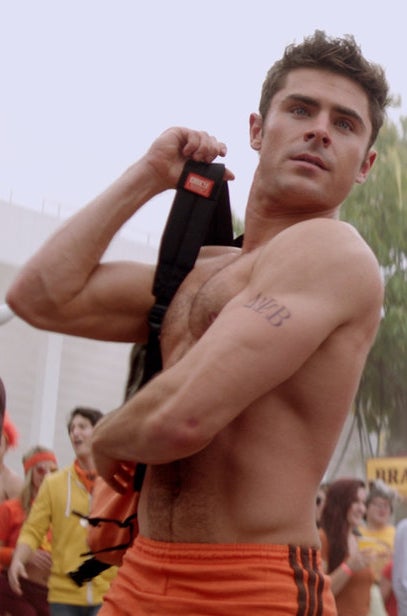 Last year, Universal enjoyed the best year of any studio in history, so this year was bound to be disappointing in comparison. Still: yikes. The studio's domestic grosses have dropped 66.7% in comparison to this point last year, thanks to a near unbroken string of disappointments and flops like Hail, Caesar!, The Huntsman: Winter's War, and Warcraft (more on that one later). Even The Boss, with Melissa McCarthy, and Ride Along 2, with Kevin Hart, can only be called mild successes. Where's a rampaging dinosaur when you need one?
What's next? Universal's box office will likely perk up with a trio of promising films this July: The Purge: Election Year (opening today), The Secret Life of Pets (opening July 8), and Jason Bourne (opening July 29). After that, however, there isn't a blockbuster in sight for the rest of the year, although September's Bridget Jones's Baby, October's The Girl on the Train, and November's Almost Christmas could prove to be sleeper hits.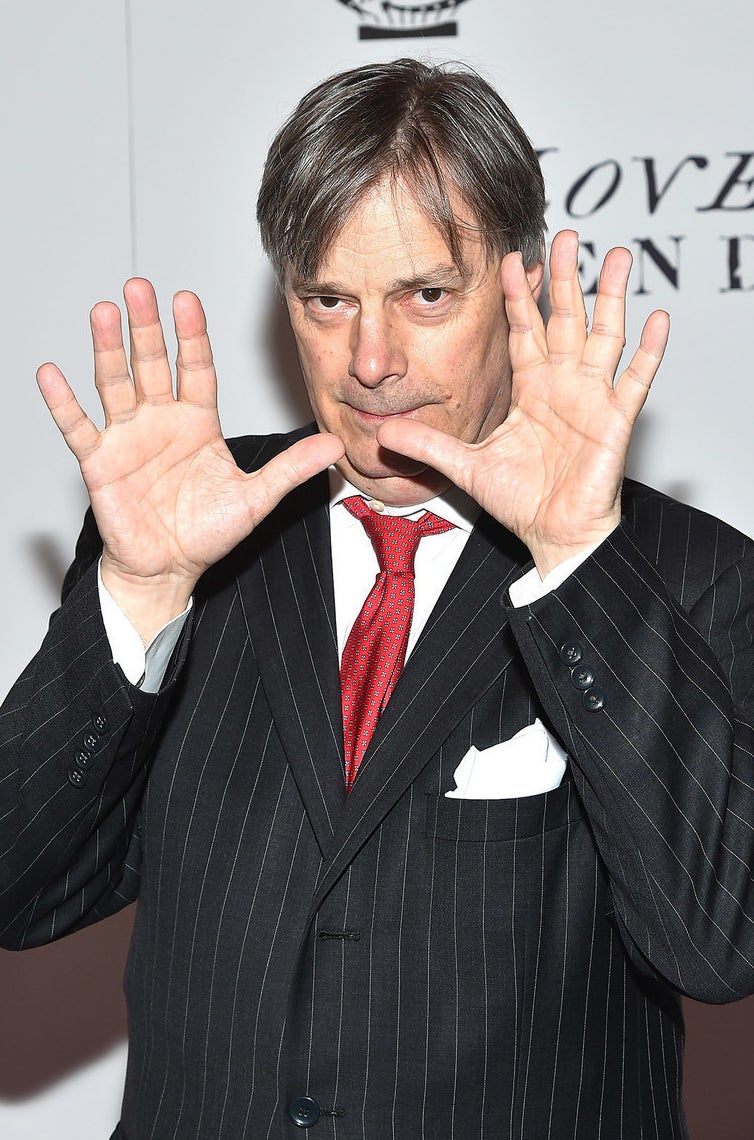 This droll filmmaker won a devoted cult following in the 1990s with his expertly observed comedies Metropolitan, Barcelona, and The Last Days of Disco. Then he disappeared for 14 years, returning in 2012 with the somewhat underwhelming Damsels in Distress. His latest, however, is a tip-to-tail delight: Based on the Jane Austen novella, Love & Friendship charmed the Sundance Film Festival, garnered Stillman rave reviews, and has become the rare commercial bright spot in an otherwise forbidding environment for independent films. With $11.9 million in the U.S. and Canada, it is also the most successful film of Stillman's career.
What's next? Stillman has not announced his next project.
Loser: Michael Moore
Winners: Female actors over 65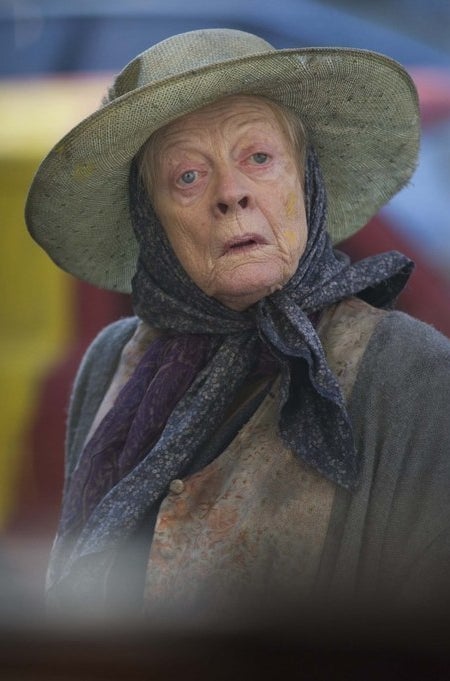 Independent films starring hip actors like Jake Gyllenhaal (Demolition), Tilda Swinton (A Bigger Splash), Tom Hiddleston (I Saw the Light), Natalie Portman (Jane Got a Gun), Don Cheadle (Miles Ahead), Greta Gerwig (Maggie's Plan), Elle Fanning (The Neon Demon), and the strapping ensemble of Richard Linklater's Everybody Wants Some!! could not find much traction at all in the art house theater circuit. None of those films managed to gross more than $3.5 million (and some have made much less).
Meanwhile, these three actors, all over 65, top-lined genuine indie hits: Maggie Smith in the drama The Lady in the Van, which made $10 million at the domestic box office (after an Oscar qualifying run in December); Sally Field in the romantic comedy Hello, My Name Is Doris, which earned $14.4 million; and Helen Mirren in the war thriller Eye in the Sky, which earned $18.6 million. Even though Susan Sarandon's The Meddler couldn't drum up much business (earning just $4.2 million), we should permanently retire the persistent notion that women of a certain age are not box office draws.
What's next? After Collateral Beauty, Mirren will appear in Fast 8 in 2017. Field will star on Broadway in a revival of Tennessee Williams' The Glass Menagerie in 2017. Smith has yet to announce her next project.
Losers: SNL alums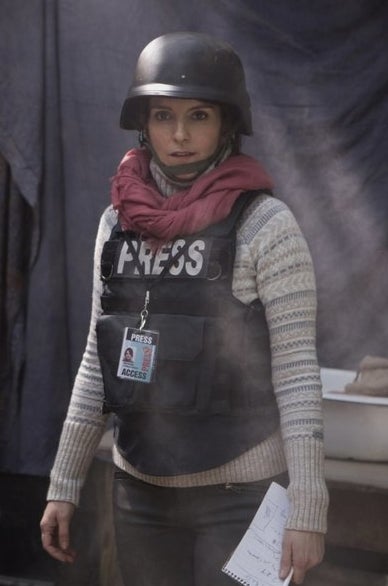 With Whiskey Tango Foxtrot, Tina Fey pushed herself into new territory as an actor, playing a war correspondent who grows addicted to the risk of covering the front lines. With Popstar: Never Stop Never Stopping, Andy Samberg, Akiva Schaffer, and Jorma Taccone swung for an all-stops-out satire of fame and the music business in the Bieber era. And with Mother's Day, Jason Sudeikis, uh, was the only man on the poster for a movie supposedly about what it's like to be a mom.
None of these efforts worked at all. Whiskey Tango Foxtrot suffered from a marketing campaign that overemphasized the film's infrequent laughs (and underplayed its problematic portrayal of Afghanis), grossing just $23.1 million domestically. Audiences at least knew exactly what they were getting with Popstar — they just rejected it completely: The movie's made an abysmal $9.5 million. As for Mother's Day, Sudeikis succeeded in being among the least offensive things about the film — by the same token, the $32.5 million it did manage to scrape up domestically likely had very little to do with him, either.
What's next? Current SNL stars Leslie Jones and Kate McKinnon will join SNL alum Kristen Wiig and honorary alum Melissa McCarthy in the remake of one of the most successful SNL alumni films ever, Ghostbusters, opening July 15.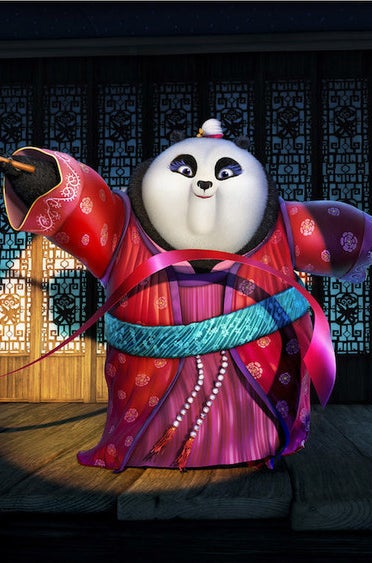 In just a few short years, China has rocketed past the rest of the world to become the second-most-important theatrical market next to the U.S. and Canada. Studios now actively cater to the audience: Independence Day: Resurgence co-stars Chinese superstar Angelababy, Now You See Me 2 features many scenes in Macau and co-stars Taiwanese superstar Jay Chou, and DreamWorks Animation created a special version of Kung Fu Panda 3 so the characters' mouths perfectly matched the Chinese voice actors.
Studios take less of a percentage of box office returns in China than in other countries, but with American ticket sales steadily declining, Hollywood clearly regards China's swiftly expanding middle class — reportedly 109 million people in 2015, more than in the U.S. — as the industry's best prospect for growth in the 21st century.
And in the case of Warcraft, the Chinese box office appears to have single-handedly saved what would have otherwise been a catastrophic bomb for Legendary Pictures. The adaptation of the wildly popular video game series has scared up a measly $45.1 million domestically since it opened on June 10. But in China, the movie to date has reportedly made $219.7 million, including a record-setting five-day opening of $156 million. That is, if you take the box office reporting at face value. Legendary was purchased earlier this year by Chinese mega-conglomerate Dalian Wanda for $3.5 billion, and Wanda also happens to be the country's largest movie exhibitor. The company has dismissed reports suggesting that some box office figures for Warcraft may have been inflated, but the situation speaks to the looming complications for Hollywood as studios become more and more invested in — and dependent on — winning over Chinese audiences.
What's next? Legendary will release renowned Chinese director Zhang Yimou's The Great Wall, starring Matt Damon, Willem Dafoe, Pedro Pascal, and Andy Lau, in February 2017.
Draw: Zack Snyder