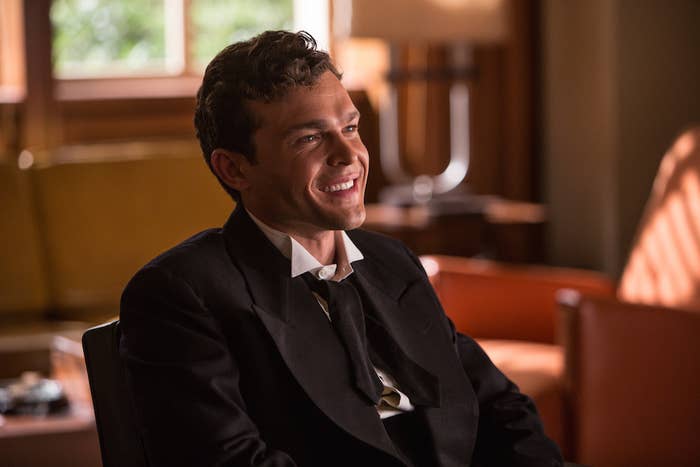 The Coen brothers' new movie Hail, Caesar! features Old Hollywood luminaries played by a cavalcade of modern movie stars, including George Clooney, Josh Brolin, Scarlett Johansson, Channing Tatum, Ralph Fiennes, Tilda Swinton, and Jonah Hill. But in an irony befitting a movie made by the mordantly funny Joel and Ethan Coen, the actor who outright steals the movie is the one most audiences won't recognize: Alden Ehrenreich.
Working side-by-side with such famous colleagues has been an adjustment for the 26-year-old, too. "I've have this experience — I had it today with George Clooney — where they say your name, and you go, 'Pfft. Come on. How do you know my name?'" Ehrenreich told BuzzFeed News last month. He laughed. "Like, Woody Allen said my name once, and I was like, 'You're kidding. You don't know my name!'"
Ehrenreich is not a cinematic rookie: In 2013, he played Cate Blanchett's son in Allen's film Blue Jasmine, and he starred as one half of the star-crossed couple at the center of the YA adaptation Beautiful Creatures. But suffice it to say, after Hail, Caesar!, a lot more people are going to know his name. Here is everything you need to know about him.
1. He really did learn how to perform rodeo roping tricks for Hail, Caesar!.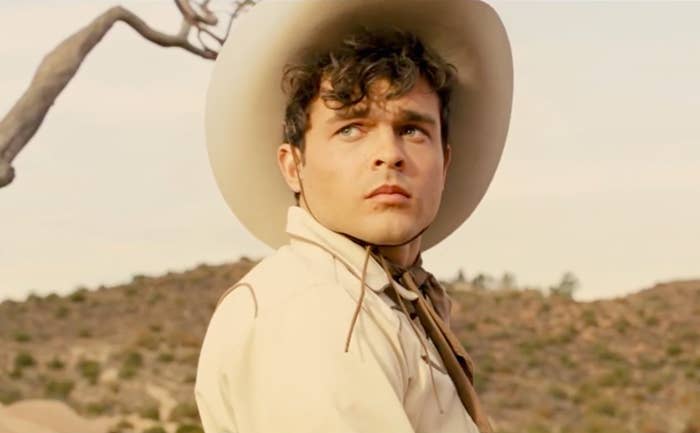 In order to play his character Hobie Doyle — a Western star plucked by the studio to headline one of its stately drawing room dramas — Ehrenreich had to learn how to be a convincing cowboy. In one sequence, he practices roping technique as he waits for a studio-arranged date with Carlotta Valdez (Veronica Osorio), a Carmen Miranda–like movie star. The real challenge, however, came when Hobie impresses Carlotta on their date by doing those same roping tricks with a strand of pasta.
"That's the hardest one," said Ehrenreich. "Because there's no precedent for that. We didn't have anybody to teach me that. We had the choreographer come in and the trick-roping guy, and we all talked about how it would really work. They made sure it was being done in the right sequence, and the right logic, and how the rope would actually fall and everything like that — or the spaghetti, in that case."
The spaghetti was actually a string of rubber — the trick was complicated enough without having to deal with breaking pasta. "It's very specific, and you have to move your hands in a very specific way," he said. He started to rub his stomach with one hand and pat his head with another. "It's a little like one of those things, you know?"
2. He was discovered by Steven Spielberg at a bat mitzvah.
Although Ehrenreich is a Los Angeles native, his parents don't work in the entertainment industry — his mom's an interior designer, and his stepdad's an orthodontist — and they resisted letting his early affinity for performing become a professional career. "It was much more of a priority to have just a more regular upbringing," he said.
Instead, Ehrenreich spent his free time messing around with cameras and shooting short home movies with his friends. One of those movies, however, ended up screening at a bat mitzvah attended by Steven Spielberg, who took such a shine to the then 14-year-old's performance (he played a punk who wore girl's clothes) that he asked Leslee Feldman, head of casting for DreamWorks, to give Ehrenreich a call.
"I thought it was a prank call," said Ehrenreich, who wasn't even at the bat mitzvah in question. "They brought me into DreamWorks, and Leslee [and I] had a conversation. I don't remember really what we talked about, but based on that validation, I was able to get an agent. Just him making that phone call, I could have a career — not that I was really looking for one. … It's still really surreal to me that someone — who's not only such a great filmmaker, but such a great person – took that interest in me and was a part of my life in any way."
3. He still waited to start his acting career until after high school.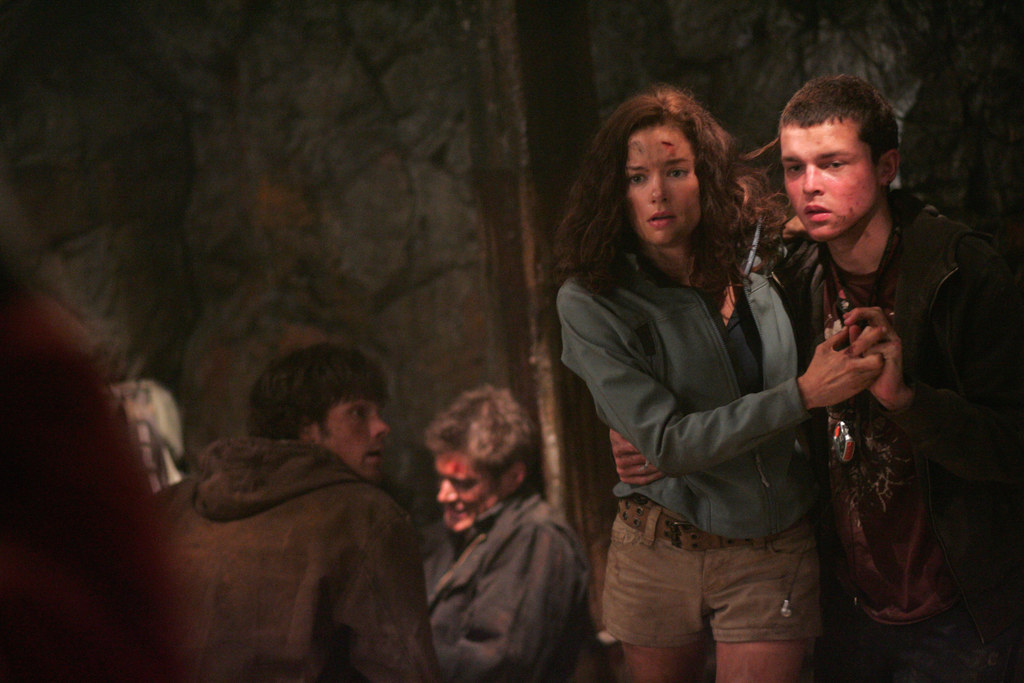 Ehrenreich's kept in touch with Spielberg, and the actor even attended an early reading of Lincoln. ("Like, really early; like, Liam Neeson was playing Lincoln.") But he still avoided digging deep into an acting career — for four years, he only appeared on episodes of Supernatural and CSI — until after he was finished with high school.
"It wasn't a huge priority for me to get work at that time," he said. "Like, I would audition for what's out there, but it was just more important to me and my family for me to have, like, a normal upbringing. There are a lot of examples of [child stars] who come out fine, but you never know. It just must shape your childhood in a way. I'm glad that I had the upbringing I did where I was just part of what everyone else was a part of. And prom and all that." He paused. "I don't know why I picked prom, but yeah!"
4. He had mixed feelings about possibly becoming a teen heartthrob.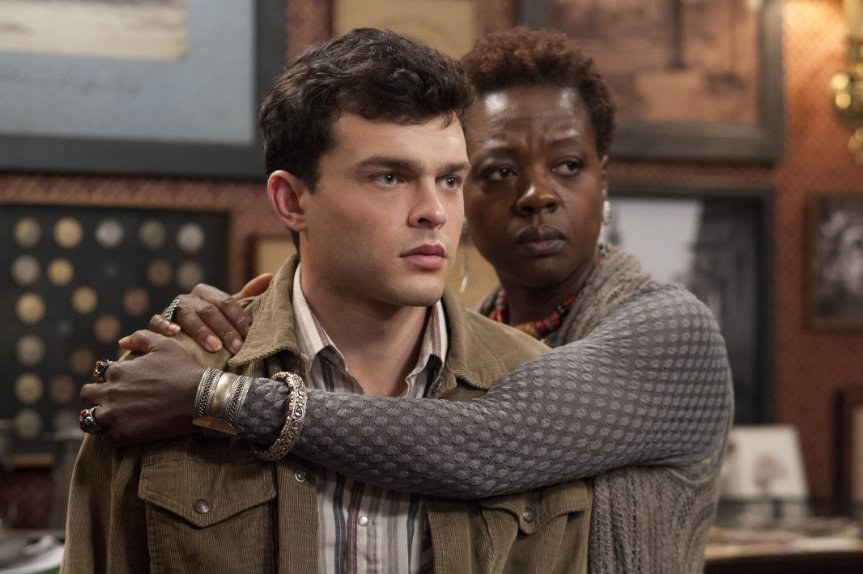 While attending NYU, Ehrenreich's acting career started to take off after he landed the lead role in Francis Ford Coppola's black-and-white 2009 feature Tetro. He also had supporting roles in Coppola's 2011 indie Twixt, and in the 2013 psychological thriller Stoker, opposite Mia Wasikowska. But it was starring in Richard LaGravenese's 2013 adaptation of the YA fantasy novel Beautiful Creatures that packed the most potential to launch Ehrenreich into Twilight-like levels of breathless stardom.
"Releasing a movie like that, and promoting it, and going across the country, and going to Russia, and doing that whole thing, is very different," he said. "There was a lot of talk about Twilight and a lot of things like that, and I didn't have that much to say about it, I guess." He chuckled. "I got to work with Emma Thompson and Jeremy Irons. And I was doing it for the same reasons I'd do any other movie. So all of the rest of it was kind of out of my hands."
The movie was a ultimately flop, earning just $19.5 million domestically, and Ehrenreich's ambivalence about that outcome is clear. "I think for me the only real value to fame stuff like that is that you can then have a lot more creative power to get certain movies made and to do certain things," he said. "There's movies that I would've loved to be in that I just wasn't even considered for because they need a name. And that happens so frequently that, after a while — from a creative standpoint — you just want to be able to have that opportunity to work with the best people. That opportunity is available to you with a certain level of notoriety."
5. He did not fully understand who he was playing in Blue Jasmine at first.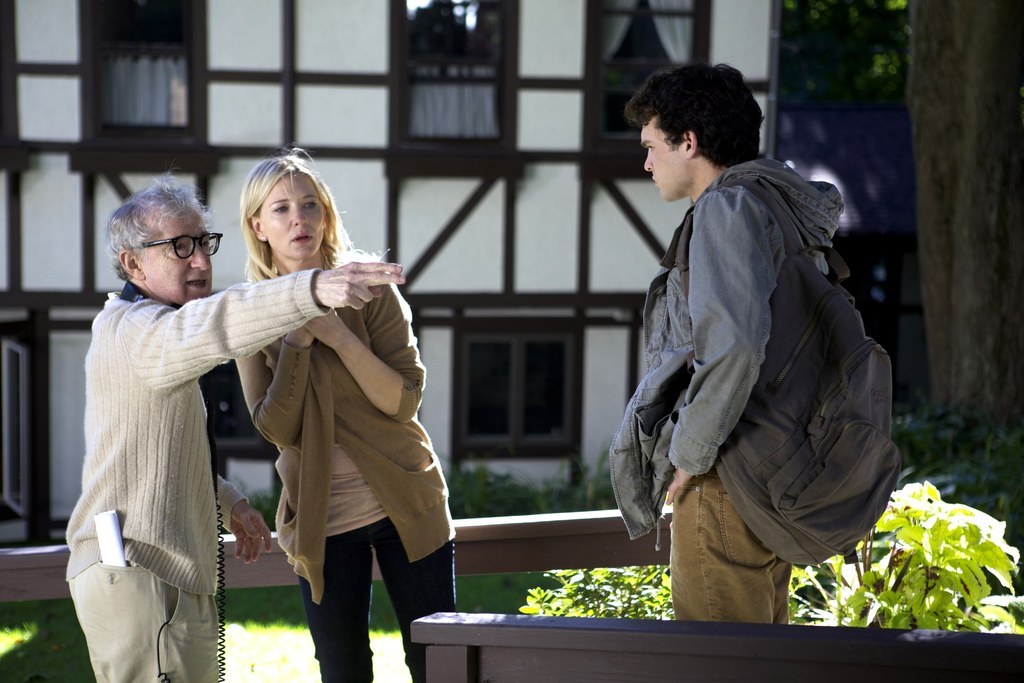 Ehrenreich auditioned for Blue Jasmine while shooting Beautiful Creatures, and received a hand-typed letter from the filmmaker inviting him to join the movie. But even at that point, he still did not have a clear grasp of who he was supposed to play.
"They brought the sides to my house," he said, referring to script excerpts used for a day's worth of shooting. "And they stood outside for a half hour, and you read the sides. And then you give them back, and then they leave. And that's as much as you see of the script. So I had lines, like, 'How could you have done this?' And I called and I was like, 'Can I find out just what that is?' Because I didn't know what I was talking about."
6. He does not have much to say about the controversy surrounding Allen and his daughter, Dylan Farrow.
After Blue Jasmine earned three Oscar nominations, including Best Original Screenplay for Allen's script, the filmmaker's daughter Dylan Farrow published an open letter in the New York Times reiterating her accusation that Allen molested her when she was 7, and called out several actors in Allen's movies by name. The letter garnered a great deal of attention and put enormous pressure particularly on Blue Jasmine star Cate Blanchett, who ended up thanking Allen in her acceptance speech for Best Actress at that year's Oscar telecast.
When asked what it was like to live through those events, Ehrenreich demurred.
"I didn't really pay attention to that," he said. "I really don't read that much about things like that. I don't remember where I was, but I remember just not being that aware of it. And I haven't really read enough — I mean, ultimately, no one knows really what happened. I feel like that's really, um — I would have no way of knowing anything one way or the other."
7. He's starring in Warren Beatty's mysterious movie about Howard Hughes, but good luck asking him about it.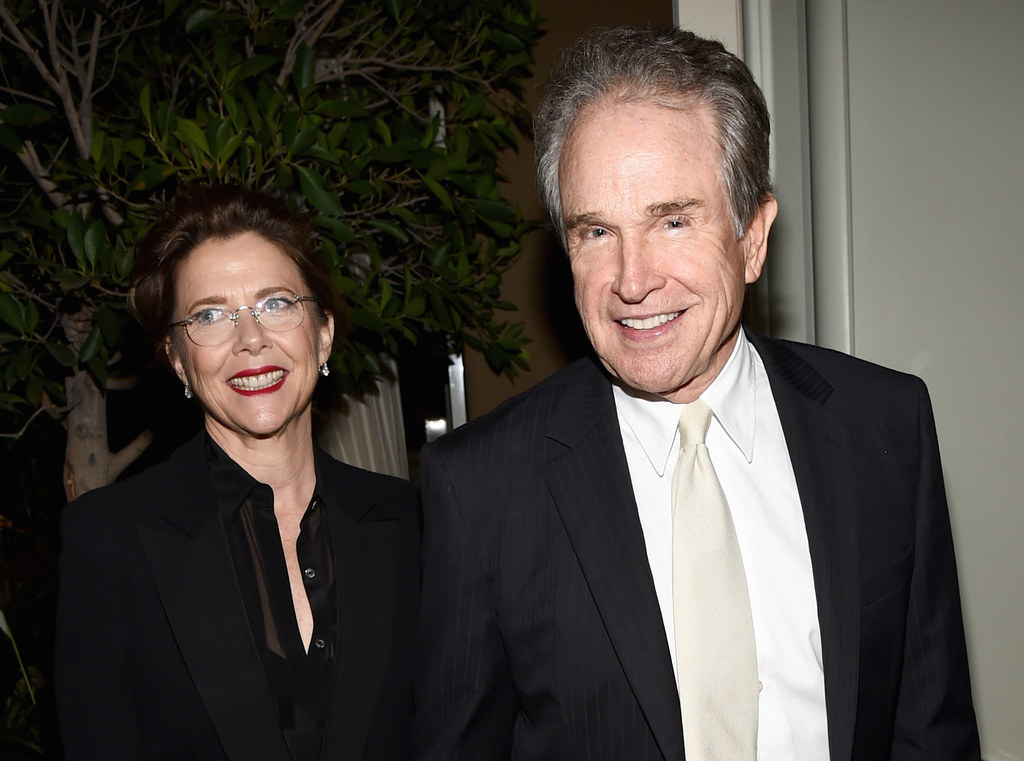 "I can't really say much," Ehrenreich said with a wry smile when asked about his role in Beatty's film about the famed recluse, which may or may not open this year. "It's kind of a secret project."
Ehrenreich at least allowed that he plays Beatty's "protégé" in the film, that it is set in 1950s Hollywood, and that he shot the film before he made Hail, Caesar!. "Just getting to work with Warren was incredible," he said. "I spent, like, five years meeting with him for that movie. And so over the course of that period, being a film lover, the amount that I got to learn from him and have this real apprenticeship was really invaluable. He's been in Hollywood since 1964, at least. So he has stories about everybody."
The five years Ehrenreich spent waiting to make the film pales in comparison to the 40 years that the 78-year-old Beatty has reportedly been working on the film. But still, that is a long time! "When I met with him, I was too young for the role," Ehrenreich said. "I was 19. And I think he knew I was too young for the role, and I'd like to think he waited for me." He laughed. "That's not true, but it's nice to think that."
UPDATE
The photo from Supernatural in this post has been changed from a screengrab to an official still from the episode.