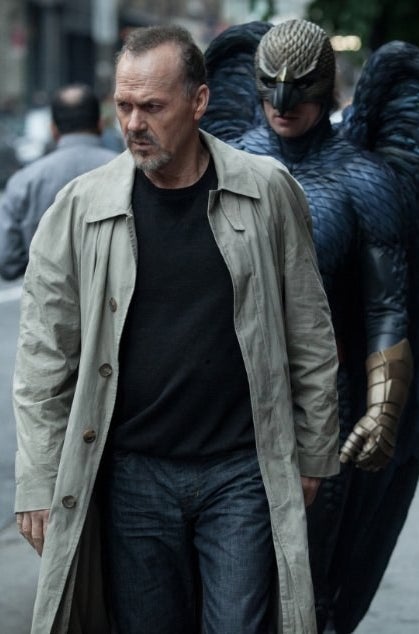 Nominees
American Sniper, Clint Eastwood, Robert Lorenz, Andrew Lazar, Bradley Cooper, and Peter Morgan, producers
Birdman or (The Unexpected Virtue of Ignorance), Alejandro G. Iñárritu, John Lesher, and James W. Skotchdopole, producers
Boyhood, Richard Linklater and Cathleen Sutherland, producers
The Grand Budapest Hotel, Wes Anderson, Scott Rudin, Steven Rales, and Jeremy Dawson, producers
The Imitation Game, Nora Grossman, Ido Ostrowsky, and Teddy Schwarzman, producers
Selma, Christian Colson, Oprah Winfrey, Dede Gardner, and Jeremy Kleiner, producers
The Theory of Everything, Tim Bevan, Eric Fellner, Lisa Bruce, and Anthony McCarten, producers
Whiplash, Jason Blum, Helen Estabrook, and David Lancaster, producers
A month ago, the conventional wisdom was that Boyhood had this race all but sewn up, both on the merit of its unprecedented 12-year filmmaking achievement and because it seemed like the movie most everyone could agree upon. But what was looking like a fait accompli has turned into a real race.
To start, Birdman or (The Unexpected Virtue of Ignorance) has won the top awards bestowed by the Screen Actors Guild, the Producers Guild, and the Directors Guild. The last movie to win all three of those awards and not win the Oscar for Best Picture was Apollo 13 in 1996. But just when Birdman's late-inning surge seemed to become a coronation march, Boyhood confused things even further by winning Best Film and Best Director at the BAFTAs.
American Sniper, meanwhile, has exploded as a massive box office hit and socio-political lightning rod, grossing more than the other seven Best Picture nominees combined, and causing many Academy members to give it a serious second look.
And, despite virtually zero pre-Oscar awards to its name, Harvey Weinstein is telling anyone who will listen that The Imitation Game, which The Weinstein Company released, is the film to beat. It's conceivable that The Imitation Game could become a consensus winner in a year in which no one feels all that passionately about any of the Best Picture nominees. The Grand Budapest Hotel has similarly flown under the radar throughout awards season, but it does share the most nominations this year along with Birdman, despite opening last March, which indicates that it left a lasting impression on many Academy members.
As for the other three Best Picture nominees, as lovely and impressive as The Theory of Everything and Whiplash both are, we're not going to pretend either has even a theoretical shot at winning this year. And anyone still carrying the torch for Selma would unfortunately do well to focus their hopes instead on its only other Oscar nomination.
What's clear is that this year's Oscars could teeter in several unpredictable directions, which will make for a hopefully lively and unpredictable show. So, when reading through this forecast, please keep the following notion at the forefront of your mind: ¯\_(ツ)_/¯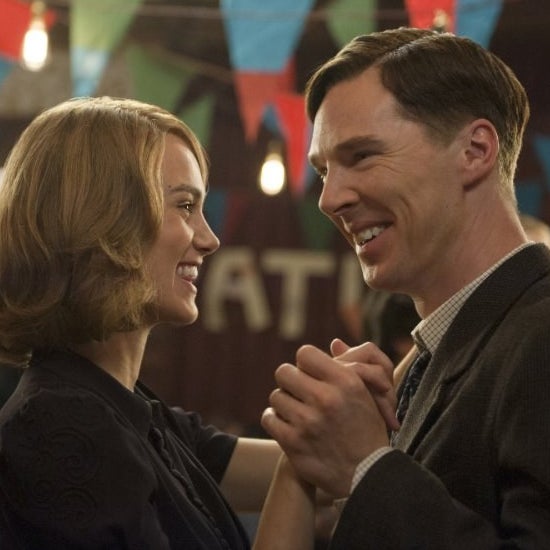 Will win: If it wasn't already obvious, this is a tough call! Despite its massive success, American Sniper seems too polarizing to ultimately prevail here. It's also almost impossible for a film not nominated for Best Director to win Best Picture, and, unlike Ben Affleck's directing snub for Best Picture winner Argo in 2013, Clint Eastwood's absence in the Best Director category has not become a rallying cry in support of the film.
The momentum for Boyhood, meanwhile, definitely seems to have flagged. The preferential balloting system might play in its favor — even if it's not everyone's top choice, it will likely be a lot of people's second or third, which matters in a tight race. But the fact that even Richard Linklater's historic directorial accomplishment couldn't win him the DGA award seems to indicate that Boyhood may not be almost anyone's top choice.
Which leaves Birdman as the year's most likely winner for Best Picture — perhaps by a nose. —Adam B. Vary
Should win: The Birdman vs. Boyhood battle has been a geekily exciting one, because as potential Oscar winners go, both films are decidedly unconventional awards fare. Boyhood's grand scale is entirely temporal — it avoids drama in its actual moving parts, skipping most of the usual mileposts and big events by which a life is marked in favor of stringing together smaller moments from its main character's coming of age. And Birdman is a giddy exercise in cinematic exhilaration, a stitched-together single take that bounces through a midlife and artistic crisis with thrilling verve and touches of magical realism.
But let's be honest: The Oscars aren't really a place for celebrating movies that challenge conventions — if they were, then Under the Skin should be around racking up wins. But that's what critics circle awards and best-of lists are for. What the Academy should do is reward the finest of a certain swath of film that's accessible and maybe even entertaining, but that also aspires to be significant, that's well-made and well-acted and that serves as a reflection of the Hollywood's best self, when it's not gorging on the sequels and reboots that actually fuel the industry.
Which is why Selma should win. Ava DuVernay's historical drama has everything the Oscars want — it's an earnest, beautifully put-together story of real-life tragedy and triumph. But it's also so good and so startlingly relevant, a movie that refuses to let the past just be the past but draws a line right through the present, that portrays a great man with all his human flaws and insists on showing the work he did, rather than just basking in his achievements. It deserves the Best Picture trophy. —Alison Willmore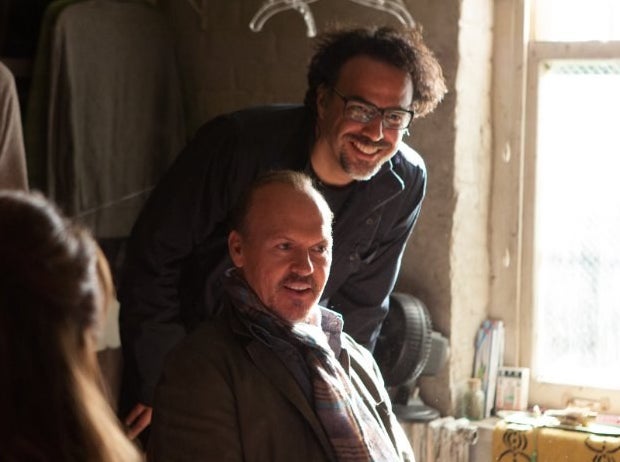 Nominees
Wes Anderson, The Grand Budapest Hotel
Alejandro G. Iñárritu, Birdman or (The Unexpected Virtue of Ignorance)
Richard Linklater, Boyhood
Bennett Miller, Foxcatcher
Morten Tyldum, The Imitation Game
Last year, Alfonso Cuarón was the first Latino director ever to win in this category, and this year, Cuarón's old friend and colleague may become the second.
Will win: Other than Ben Affleck's Directors Guild win for Argo in 2013, the DGAs and the Academy Awards have aligned perfectly since 2003. So this category is Iñárritu's to lose. But don't count Linklater out just yet — between 1993 and 2002, the DGA winner did differ from the Oscars three separate times, and each time it was when the outcome was a toss-up. —A.B.V.
Should win: Birdman has the verve, Foxcatcher has the heft, and The Grand Budapest Hotel has the intricacy to make any of their respective directors worthy winners in this category. But the prize rightfully belongs to Linklater, who achieved something singular in creating and completing a movie that spans a dozen years and captures the way time works on its cast as well as its characters. The directing is the most dazzling aspect of Boyhood, more so than the writing and acting — Linklater had the vision to start this project back in 2002 and to keep it going, adapting and shifting, through the years. —A.W.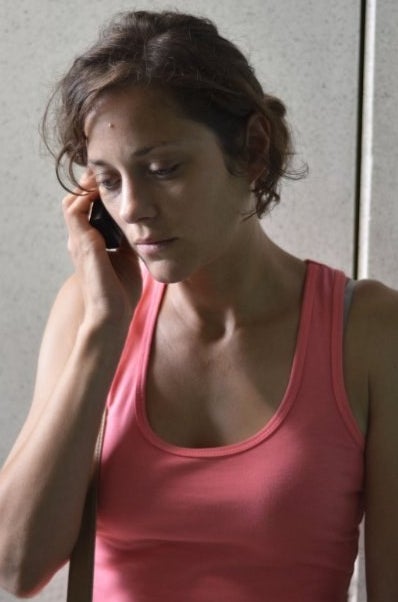 Nominees
Marion Cotillard, Two Days, One Night
Felicity Jones, The Theory of Everything
Julianne Moore, Still Alice
Rosamund Pike, Gone Girl
Reese Witherspoon, Wild
Best Actress is often a dispiritingly low-wattage category, but this year, it's especially egregious: Three of the nominees here — Julianne Moore, Rosamund Pike, and Marion Cotillard — represent their respective films' only Academy Award nominations, and Reese Witherspoon is just one of two nominees for Wild. That's less a knock on the quality of the performances than an indictment on how important the film industry regards movies led by women.
Will win: After four previous nominations, Moore will win her first Oscar for her heartbreaking performance as a woman struggling through early-onset Alzheimer's disease in Still Alice. Any other win here would be shocking. —A.B.V.
Should win: The Oscars tend to reward showy turns, and Cotillard's in Two Days, One Night is anything but — there's nothing stuntlike about the way in which she de-glams to play a working-class Belgian woman trying to save her job and, indirectly, her life in this film from the Dardenne brothers. She is tremendous as Sandra anyway, delicately portraying the insecurity and depression the young wife and mother is struggling to keep at bay. Cotillard shows how someone who's not a natural fighter learns not just to stand up for herself, but also to hold out against a system that's rigged against her and other workers. It's a quiet marvel of a performance that deserves more accolades. —A.W.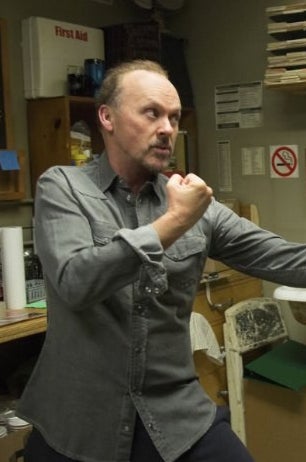 Nominees
Steve Carell, Foxcatcher
Bradley Cooper, American Sniper
Benedict Cumberbatch, The Imitation Game
Michael Keaton, Birdman or (The Unexpected Virtue of Ignorance)
Eddie Redmayne, The Theory of Everything
You could easily fill this category with five different leading actors from 2014 — like, say, David Oyelowo for Selma, Jake Gyllenhaal for Nightcrawler, Ralph Fiennes for The Grand Budapest Hotel, Timothy Spall for Mr. Turner, and Tom Hardy for Locke — and it would still feel totally legit. As it stands, it's arguably the toughest category to call this year.
Will win: Redmayne remains the odds-on favorite here, as the SAG, BAFTA, and Golden Globes winner, and given the impressive and transformative work the charmingly earnest Redmayne did to become Stephen Hawking, it's understandable why. He is, however, just 33, and Best Actor rarely goes to someone who is seen to be at the beginning of their career.
Meanwhile, the Academy often likes to pair Best Picture with Best Actor, and Keaton has lately been working the awards circuit with his own charm offensive. Don't, however, expect him to win because it's a "comeback" performance: As Bruce Dern, Mickey Rourke, Peter Fonda, Julie Christie, and Lauren Bacall have experienced, the Academy rarely embraces that narrative as a reason to give an actor an Oscar.
With a category this difficult to call, I'm going to risk a Hail Mary and pick Cooper as the surprising winner. He has been nominated three years in a row, and his instinctive and internalized performance in 2014's American Sniper is radically different than the verbal and voluble men he played in American Hustle and Silver Linings Playbook. And though American Sniper has polarized audiences and Academy members, everyone seems to agree that Cooper gives an outstanding performance. It is the easiest way for the Academy to recognize the film, and I think they will. —A.B.V.
Should win: While I'm not particularly attached to any one performance in this category, the incredible precision that Redmayne brings to his portrayal of Hawking's physical degeneration is worth notice. It's the kind of role that, done poorly, can seem ghoulish — a preening display of capital-A Acting that obscures the person whose experiences and suffering are being portrayed. But Redmayne never loses focus on Hawking's emotions and imperfect humanity. He's one of the main reasons The Theory of Everything is, first and foremost, a bittersweet love story. —A.W.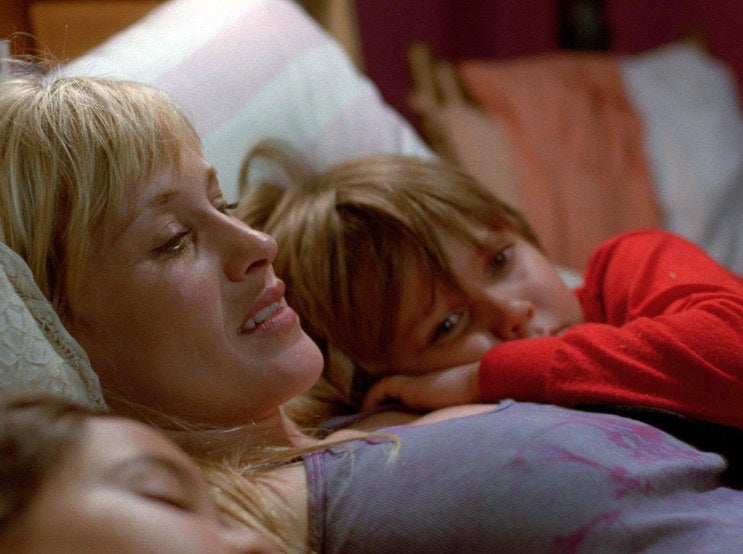 Nominees
Patricia Arquette, Boyhood
Laura Dern, Wild
Keira Knightley, The Imitation Game
Emma Stone, Birdman or (The Unexpected Virtue of Ignorance)
Meryl Streep, Into the Woods
Will win: Arquette has been collecting just about every trophy she can earn for her 12-year-long performance as a determined, romantically challenged mother in Boyhood, and there is no reason for her to stop at the Oscars. —A.B.V.
Should win: Dern is Wild's vulnerable heart, giving a performance that's practically alight with tenderness, even if she appears only in flashbacks. The pride her character takes in and love she has for her daughter doesn't fade, even when that daughter hurts her in the careless, oblivious, and all-too-recognizable way a college student convinced she knows everything does. It's a portrayal that evokes regret and mourning without ever being touched by it. —A.W.
Best Supporting Actor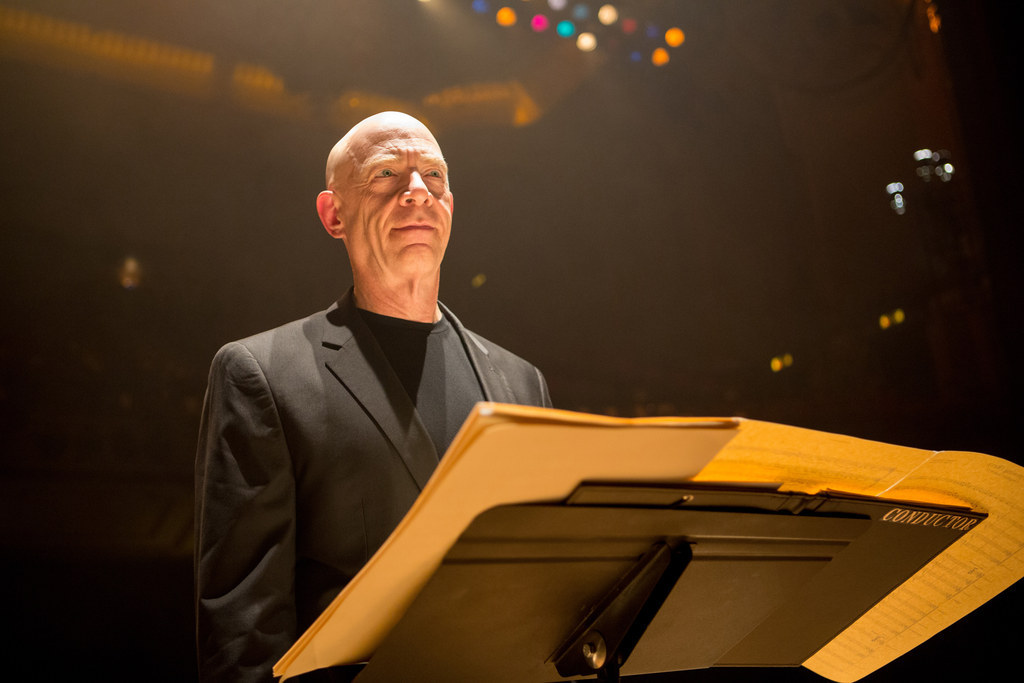 Nominees
Robert Duvall, The Judge
Ethan Hawke, Boyhood
Edward Norton, Birdman or (The Unexpected Virtue of Ignorance)
Mark Ruffalo, Foxcatcher
J.K. Simmons, Whiplash
Will win: Like Arquette, Whiplash's Simmons has been steamrolling through awards season on the strength of his performance as an abusively driven music instructor, and the Oscars will be his final stop. If you want to overthink things, however, then Edward Norton's hilariously self-deprecating work as a narcissistic actor in Birdman could be a major surprise upset. It likely won't happen. But it could! —A.B.V.
Should win: Fletcher is the role of a lifetime for Simmons, the perfect vehicle for intertwining the twinkly warmth he's known for with sadistic cruelty. It's thanks to the overwhelming charisma and menace that Simmons brings to the part that Whiplash is able to maintain its knife-edge balance — whether Fletcher is bringing out the best in his pupils or destroying them, you can't take your eyes off him. —A.W.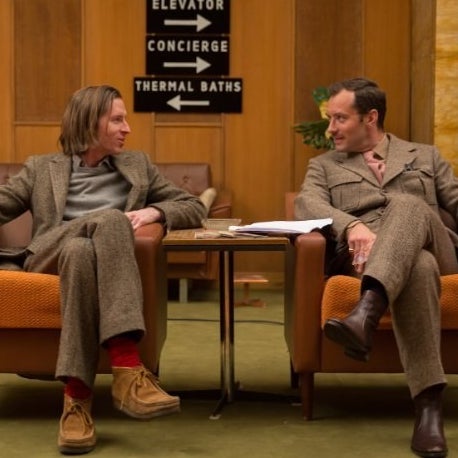 Nominees
Alejandro G. Iñárritu, Nicolás Giacobone, Alexander Dinelaris Jr., and Armando Bo, Birdman or (The Unexpected Virtue of Ignorance)
Richard Linklater, Boyhood
E. Max Frye and Dan Futterman, Foxcatcher
Wes Anderson and Hugo Guinness, The Grand Budapest Hotel
Dan Gilroy, Nightcrawler
Will win: Until The Grand Budapest Hotel, Wes Anderson's rigorously inventive style of precise visual whimsy has heretofore fallen on deaf eyes, so to speak, at the Academy. Only two of his live-action films have been nominated before (The Royal Tenenbaums and Moonrise Kingdom), and only for their screenplays. I actually expect Grand Budapest to do quite well at the Oscars this year, but the film's biggest award will, fittingly, be in this category, which Anderson will share with his friend, British artist Hugo Guinness, who co-wrote the story with him. There is one small caveat to consider, however: Voters who don't pick Linklater for Best Director could view this category as the way to honor the once-in-a-lifetime achievement he pulled off in Boyhood. —A.B.V.
Should win: Nightcrawler's dark pleasures are in its dialogue, filled with sharp edges and self-help language, most of it coming from its blithely soulless protagonist. As a portrait of Los Angeles media, it's so bleak it's funny, and that sense of humor is what makes Nightcrawler work — Jake Gyllenhaal and Rene Russo's exchange in the Mexican restaurant is divine in the almost surreal way it portrays the shifting power balance between the pair, a bluntly stated blackmail threat as sociopathic flirtation. —A.W.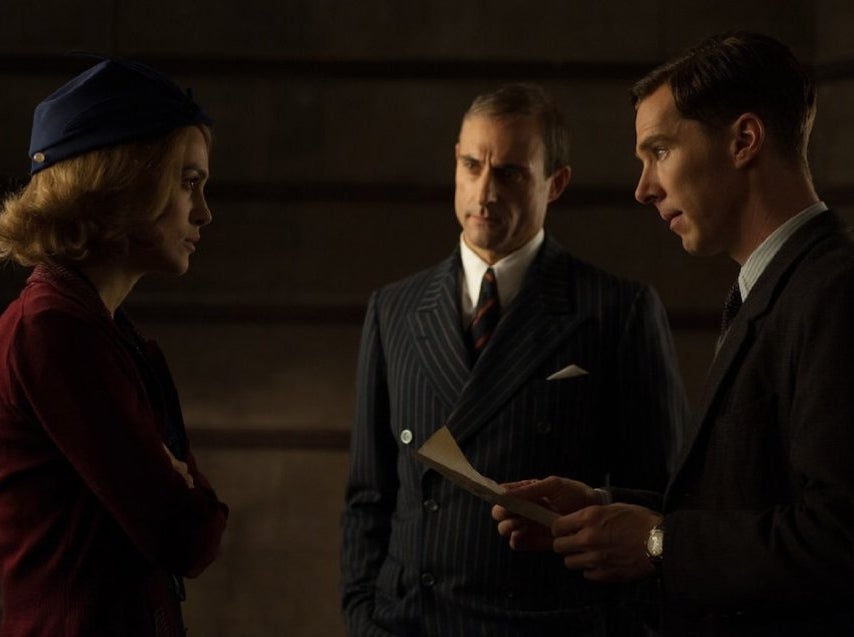 Nominees
Jason Hall, American Sniper
Graham Moore, The Imitation Game
Paul Thomas Anderson, Inherent Vice
Anthony McCarten, The Theory of Everything
Damien Chazelle, Whiplash
This category plays home to one of the strangest rule-bound quirks in recent Oscar history with Whiplash. Damien Chazelle wrote it as an original script, and then shot a scene from it to help drum up financing for the full feature film. The Academy considers that enough to view the feature-length Whiplash as an adaptation of the short film, which, to reiterate, was a scene from the already written feature screenplay!
Will win: The Writers Guild of America Awards overlapped with just two of the five nominees in this category, and yet, the WGA winner, The Imitation Game, still has the best chance at taking home the Oscar — in no small part because Graham Moore represents The Imitation Game's best shot at taking home any Oscar. —A.B.V.
Should win: It's insane that Chazelle is in this category, but since he's here, he should totally come out on top. Whiplash doesn't just crackle and pop in its fiery exchanges during studio band sessions, it fills out the narrow slice of the jazz world to which its main character aspires, then shows how insular and irresistible it is at the same time. —A.W.
Best Foreign Language Film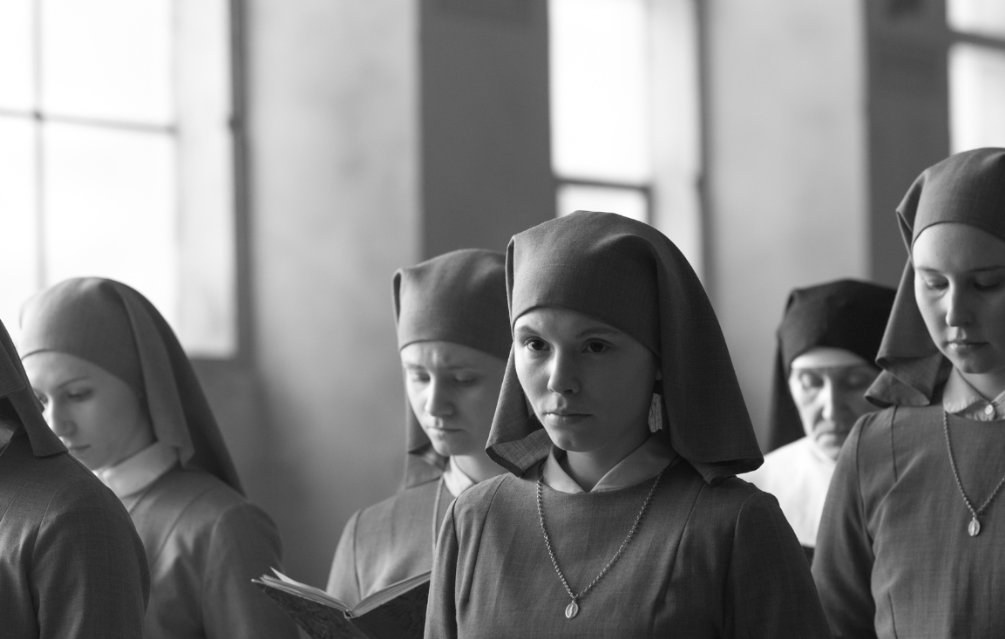 Nominees
Ida (Poland)
Leviathan (Russia)
Tangerines (Estonia)
Timbuktu (Mauritania)
Wild Tales (Argentina)
Will win: Leviathan's sprawling tale of corruption in modern-day Russia couldn't feel more topical. But Ida is by far the best known and most acclaimed film among these nominees. And its story — about a Polish woman who, before becoming a Catholic nun, discovers that she was born to Jewish parents during WWII, and was smuggled into the convent where she was raised — is likely to have the largest impact with Academy voters. —A.B.V.
Should win: Ida is as simple as a fable, but its depths are profound and complex. It pairs its innocent novitiate with the jaded, high-ranking judge of an aunt she never knew she had, and through their journey together, the movie eloquently examines how we live with atrocity — or don't. The Holocaust is over a decade past by the time the film starts, though its terrible scars remain, and the return to normalcy has never looked so haunting. —A.W.
Best Animated Feature Film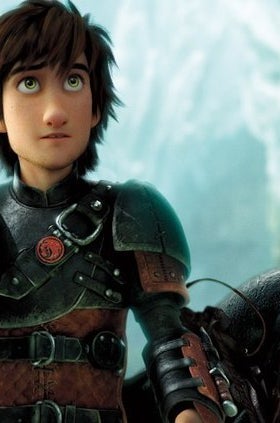 Nominees
Big Hero 6, Don Hall, Chris Williams, and Roy Conli
How to Train Your Dragon 2, Dean DeBlois and Bonnie Arnold
The Boxtrolls, Anthony Stacchi, Graham Annable, and Travis Knight
Song of the Sea, Tomm Moore and Paul Young
The Tale of the Princess Kaguya, Isao Takahata and Yoshiaki Nishimura
The word "snub" is overused when discussing films that didn't get an Oscar nomination — as Mark Harris has noted at Grantland, it implies a willful decision not to nominate something, rather than simply a greater preference for something else. But the absence of The LEGO Movie — one of the most acclaimed and imaginative animated films of 2014 — from this category is so dumbfounding and so egregious that it feels like a true, deliberate snub. And that is an abiding shame that the Academy would do well to examine further.
Will win: DreamWorks Animation has campaigned hard for How to Train Your Dragon 2 to win here, and in the absence of any clear frontrunner, those efforts matched with film's impressively grand and emotional storytelling will likely rule the day. —A.B.V.
Should win: On its own, The Tale of the Princess Kaguya is a gorgeous, heartrending adaptation of an ancient Japanese folktale rendered in a style reminiscent of watercolors — one of my favorite movies of the year. And it gains added poignancy when you consider that the tale of mortality and time wasted is likely the last from director and Studio Ghibli co-founder Isao Takahata. It should get the salute. —A.W.
Best Documentary Feature Film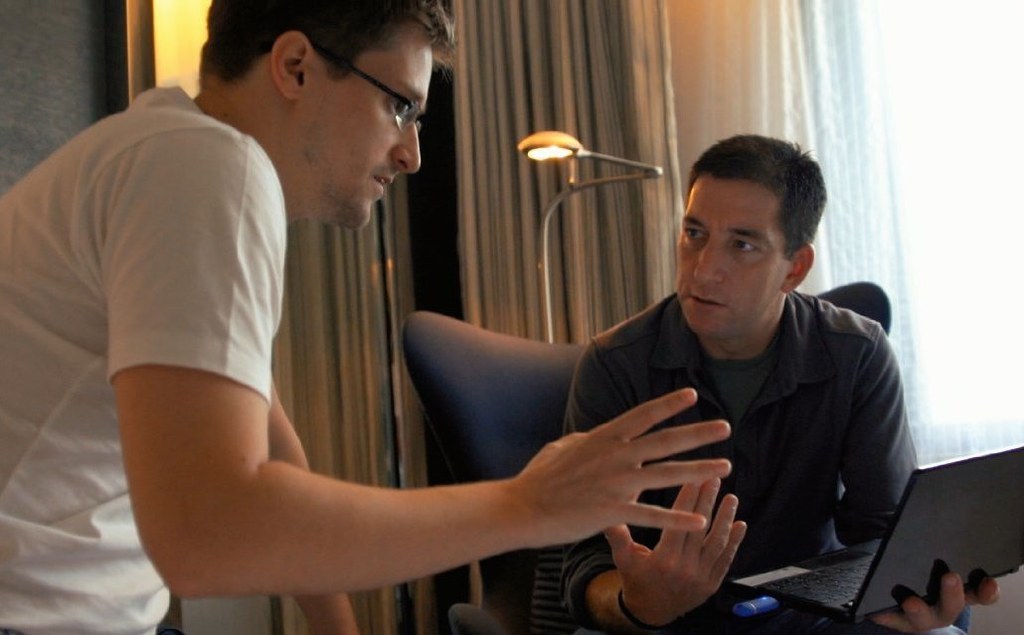 Nominees
Citizenfour, Laura Poitras, Mathilde Bonnefoy, and Dirk Wilutzky
Finding Vivian Maier, John Maloof and Charlie Siskel
Last Days in Vietnam, Rory Kennedy and Keven McAlester
The Salt of the Earth, Wim Wenders, Juliano Ribeiro Salgado, and David Rosier
Virunga, Orlando von Einsiedel and Joanna Natasegara
Will win: Best Documentary Feature is often ripe for a surprise win, but Citizenfour's depiction of how Lauren Poitras and journalist Glenn Greenwald met Edward Snowden and first learned of Snowden's revelations concerning the NSA's surveillance programs simply overwhelms all the other films in this category. Plus, this could be one of the most interesting acceptance speeches of the night. —A.B.V.
Should win: Citizenfour has social relevance, but more importantly, it's made with incredible craft, something this category rarely highlights. Poitras doesn't just turn Snowden's story into a techno-thriller, she manages to make our reality look like one in which dystopia has already arrived as the world turns its eyes to the goings-on in that Hong Kong hotel room. —A.W.
Nominees
"Everything Is Awesome," Shawn Patterson (The LEGO Movie)
"Glory," John Stephens (i.e., John Legend) and Lonnie Lynn (i.e., Common) (Selma)
"Grateful," Diane Warren (Beyond the Lights)
"I'm Not Gonna Miss You," Glen Campbell and Julian Raymond (Glen Campbell...I'll Be Me)
"Lost Stars," Gregg Alexander and Danielle Brisebois (Begin Again)
Let's just pause for a moment to enjoy the fact that for the first time in not-so-recent memory, all five nominated songs in this category are genuinely good in their own right.
Will win: I could honestly make an argument for any of these nominees to win — for one, "Everything Is Awesome" could be seen as the only way to honor The LEGO Movie, and for another, seven-time nominee Warren has not been shy about her desire to finally win.
But the only realistic way Selma can be called an Academy Award winner is if "Glory" wins this Oscar, and after all the bad feelings about its lack of nominations this year, that is what is going to happen. (As a sidenote/bonus, the men who will take home those statues, John Legend and Common, will likely be referred to by their respective — and much less cool — given names: John Stephens and Lonnie Lynn.) —A.B.V.
Should win: Look, "Glory" is a fine song, one that would be a very respectable winner. But "Everything Is Awesome" is genius, a fizzy, hyper-processed earworm that's the nightmare and the aural drug you use to distract yourself at the same time. —A.W.
Nominees
The Grand Budapest Hotel, Alexandre Desplat
The Imitation Game, Alexandre Desplat
Interstellar, Hans Zimmer
Mr. Turner, Gary Yershon
The Theory of Everything, Jóhann Jóhannsson
Will win: Looking back at this category, one common thread sticks out: The winner here is almost always the most actively memorable score from a movie nominated for Best Picture. The Theory of Everything could certainly qualify, given how often Jóhannsson's music is used as the film's emotional backbone. But The Grand Budapest Hotel's playful and eclectic score is much easier to conjure some 11 months after it opened. Expect eight-time nominee Desplat — twice nominated this year! — to win his first Oscar. —A.B.V.
Should win: The lack of Mica Levi's score for Under the Skin among the nominations in this category leaves me generally uninvested in these proceedings, but if I had to pick one, Desplat's The Grand Budapest Hotel is a perkily charming European fantasia. —A.W.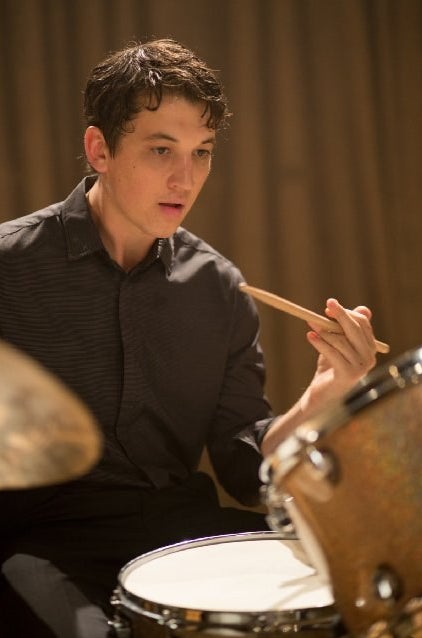 Nominees
American Sniper, Joel Cox and Gary D. Roach
Boyhood, Sandra Adair
The Grand Budapest Hotel, Barney Pilling
The Imitation Game, William Goldenberg
Whiplash, Tom Cross
One knock against Birdman winning Best Picture is that it is not nominated here — you have to stretch back to 1980's Ordinary People to find the last time a film won Best Picture without a nod for Best Editing. Since Birdman was filmed as if it were one single fluid shot, voters perhaps felt the film just didn't have enough editing.
Will win: The final scene in Whiplash is a masterpiece of editing, and action-heavy Best Picture nominees like American Sniper quite often win Oscar gold here. But this is the only craft category in which Boyhood is nominated, and the entire film is, in a way, its own masterpiece of editing. I suspect it will win here. —A.B.V.
Should win: Tom Cross' editing in Whiplash becomes as percussive as the drums its main character is playing, bringing a kineticism to the movie that's astonishing. In that climactic scene, the film becomes as virtuosic as the brilliant solo it's showcasing, and that electric combination warrants recognition. —A.W.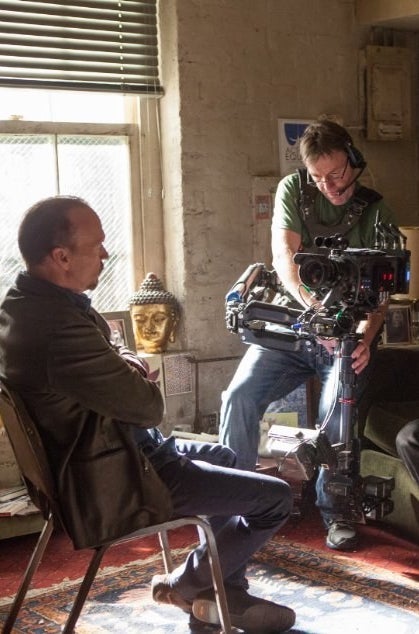 Nominees
Birdman or (The Unexpected Virtue of Ignorance), Emmanuel Lubezki
The Grand Budapest Hotel, Robert Yeoman
Ida, Lukasz Zal and Ryszard Lenczewski
Mr. Turner, Dick Pope
Unbroken, Roger Deakins
Will win: Poor Roger Deakins. The peerless cinematographer has been nominated 12 times since 1995, and his losing streak will not end this year. Instead, he'll have to watch Lubezki win his second Oscar in a row. Last year, it was for his how-did-they-do-that photography for Gravity. This year, he will win for the same reason for Birdman. —A.B.V.
Should win: Their cinematography may not be as sensational as Lubezki's technical achievements in Birdman, but Lukasz Zal and Ryszard Lenczewski's pearly black-and-white tableaus in Ida are just as stunning, and serve their movie's themes even better. The gorgeous, carefully composed designs often place the characters in the lower third of the frame, as if leaving room for God — or a lack thereof. —A.W.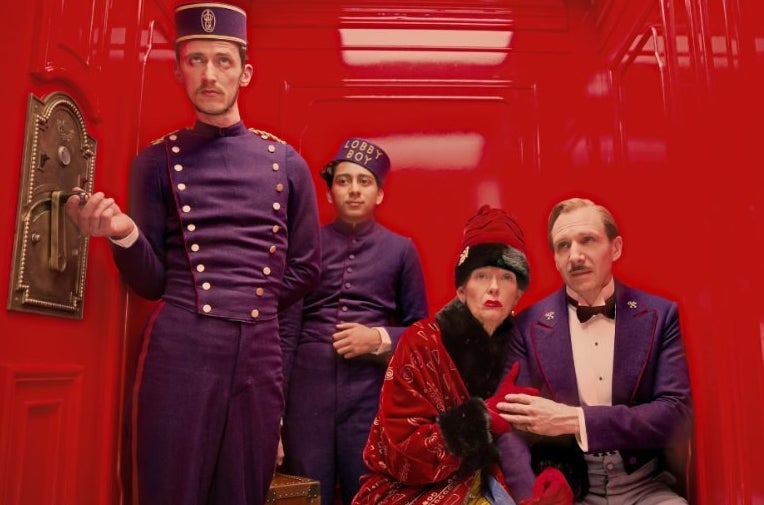 Nominees
The Grand Budapest Hotel, Milena Canonero
Inherent Vice, Mark Bridges
Into the Woods, Colleen Atwood
Maleficent, Anna B. Sheppard and Jane Clive
Mr. Turner, Jacqueline Durran
Will win: Almost every year, this Oscar goes to the film with the "most" costume design. This year, that designation is something of a toss-up among Maleficent, Into the Woods, and The Grand Budapest Hotel. A Best Picture nomination doesn't seem to factor all that much in this category, but given that Grand Budapest was nominated in every single visual craft category, the scales appear to tip in its favor. —A.B.V.
Should win: Maleficent is basically one giant showcase for costume design, allowing Angelina Jolie to be her own visual effect in an array of good and evil fairy outfits that unfailingly look fabulous. The movie accessorizes the title character's horns with a leather turban. How can anything else compete? —A.W.
Best Production Design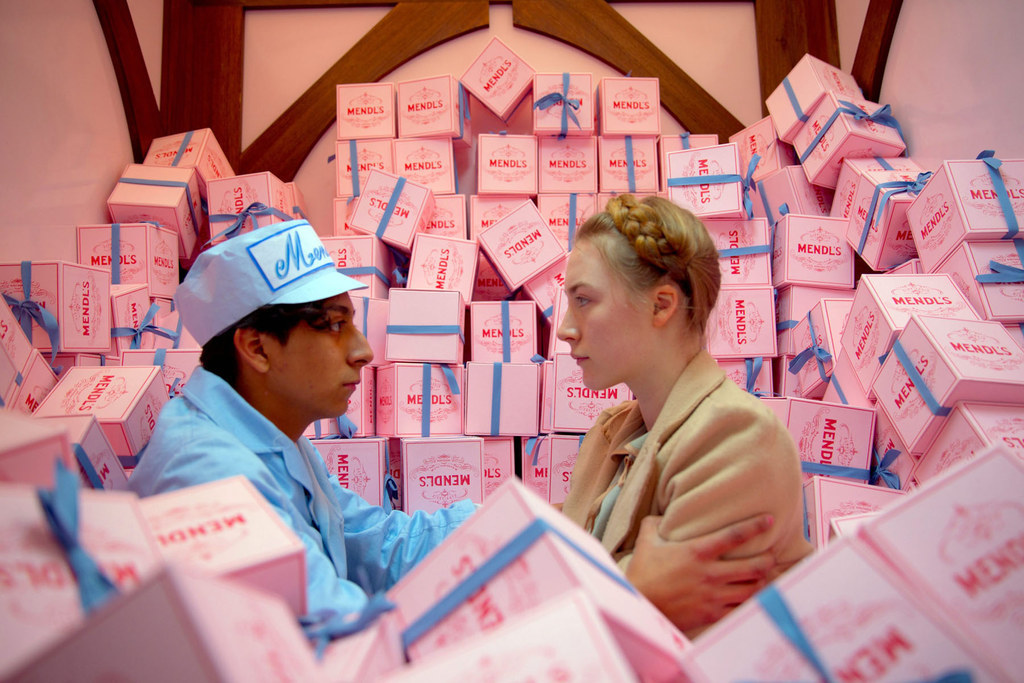 Nominees
The Grand Budapest Hotel, Adam Stockhausen and Anna Pinnock
The Imitation Game, Maria Djurkovic and Tatiana Macdonald
Interstellar, Nathan Crowley and Gary Fettis
Into the Woods, Dennis Gassner and Anna Pinnock
Mr. Turner, Suzie Davies and Charlotte Watts
Will win: What I said earlier about "most" costume design also applies to this category, and, again, The Grand Budapest Hotel has the edge. —A.B.V.
Should win: The Grand Budapest Hotel is as immaculately designed as a series of dioramas, as dozens of high-end dollhouses, as a Wes Anderson movie. —A.W.
Best Makeup and Hairstyling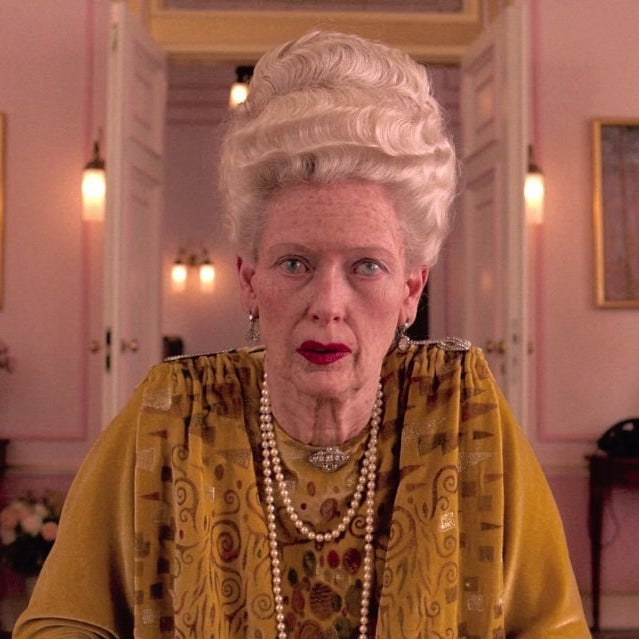 Nominees
Foxcatcher, Bill Corso and Dennis Liddiard
The Grand Budapest Hotel, Frances Hannon and Mark Coulier
Guardians of the Galaxy, Elizabeth Yianni-Georgiou and David White
Will win: Unlike Best Costume Design and Best Production Design, the winners in this category have recently skewed toward subtle and evocative work, meant to enhance an actor's Oscar-winning performance. That would appear to give an edge to Foxcatcher, given how unrecognizable Steve Carell is as John du Pont. But Carell has no chance of winning, and given this category's recent expansion to recognize hairstyling along with makeup, I think the Oscar here will go to the more expansive work in The Grand Budapest Hotel — which, by my (shaky) estimation, will also earn the most Oscars of the night. —A.B.V.
Should win: It may not boast the level of makeup and hairstyling necessitated by Guardians of the Galaxy and, in its own way, The Grand Budapest Hotel, but Foxcatcher featured the year's most discussed fake nose, which seems to be the starting point in turning comedian Carell into a serious actor. —A.W.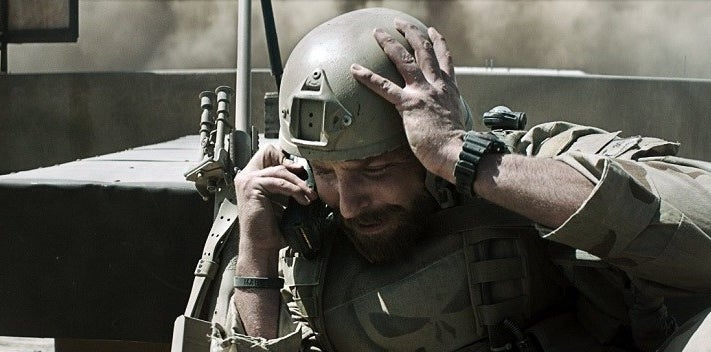 Nominees
American Sniper, Alan Robert Murray and Bub Asman
Birdman or (The Unexpected Virtue of Ignorance), Martín Hernández and Aaron Glascock
The Hobbit: The Battle of the Five Armies, Brent Burge and Jason Canovas
Interstellar, Richard King
Unbroken, Becky Sullivan and Andrew DeCristofaro
A handy Oscar party cheat sheet for the two sound categories: Best Sound Editing honors the sounds themselves, whether they were recorded when the film was shot, or created later by Foley artists (who manipulate physical objects in front of a microphone) or digital audio artists. By contrast, Sound Mixing, as the title suggests, honors how all the sounds — the dialogue, the sound effects, and the score — are mixed together.
Will win: War movies — including Zero Dark Thirty, The Hurt Locker, Letters from Iwo Jima, Pearl Harbor, U-571, and Saving Private Ryan — tend to clean up here whenever they are nominated, which portends well for American Sniper. —A.B.V.
Should win: American Sniper, because why not. —A.W.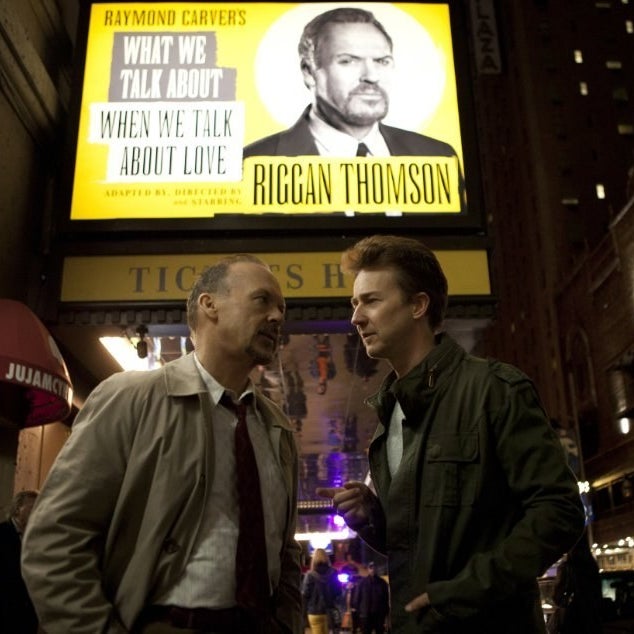 Nominees
American Sniper, John Reitz, Gregg Rudloff, and Walt Martin
Birdman or (The Unexpected Virtue of Ignorance), Jon Taylor, Frank A. Montaño, and Thomas Varga
Interstellar, Gary A. Rizzo, Gregg Landaker, and Mark Weingarten
Unbroken, Jon Taylor, Frank A. Montaño and David Lee
Whiplash, Craig Mann, Ben Wilkins, and Thomas Curley
Will win: This category is a tougher one to figure. Sometimes it goes to visual effects spectaculars, which might favor Interstellar (though that film has been actively criticized for a mix that swallows its actors' dialogue). Sometimes it goes to gritty action films, which could mean a sound category mini-sweep for American Sniper. Sometimes it goes to musically driven films, which would seem to bode well for Whiplash. And sometimes it goes to the year's Best Picture winner, and this, I think, will be one of those years, which means a win for the enveloping visual and aural experience that was Birdman. —A.B.V.
Should win: Whiplash uses its silences as well as the sounds, from the music to the yelling, that are such a central part of its claustrophobic universe. —A.W.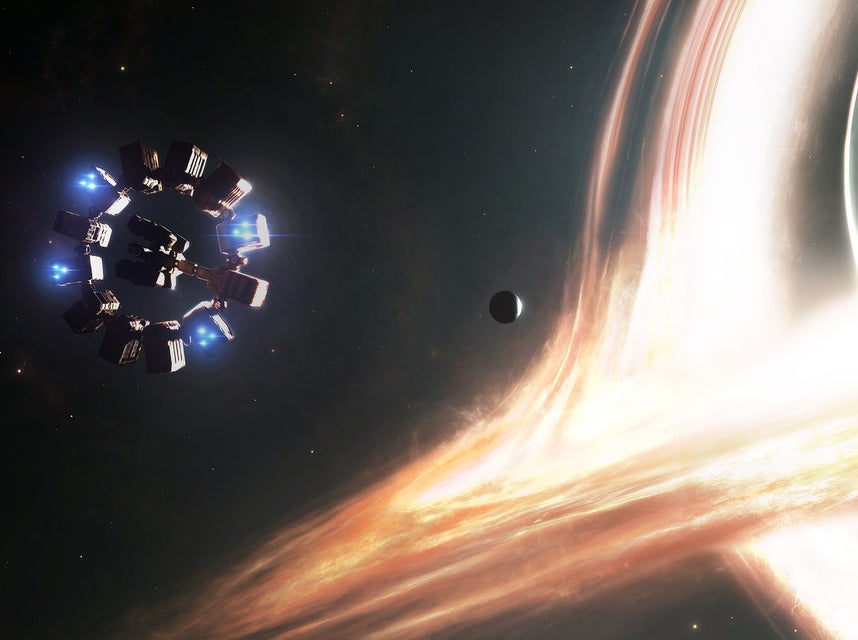 Nominees
Captain America: The Winter Soldier, Dan DeLeeuw, Russell Earl, Bryan Grill, and Dan Sudick
Dawn of the Planet of the Apes, Joe Letteri, Dan Lemmon, Daniel Barrett, and Erik Winquist
Guardians of the Galaxy, Stephane Ceretti, Nicolas Aithadi, Jonathan Fawkner, and Paul Corbould
Interstellar, Paul Franklin, Andrew Lockley, Ian Hunter, and Scott Fisher
X-Men: Days of Future Past, Richard Stammers, Lou Pecora, Tim Crosbie, and Cameron Waldbauer
Will win: In order to win this award, a film generally has to be seen by the Academy as something more than mere popcorn entertainment, which immediately (and unfairly) factors out the three superhero movies in this category. In the past, the Academy has honored films that utilize motion capture performances, like Dawn of the Planet of the Apes. But above all things, Interstellar is an overwhelming visual experience, and it will win here. —A.B.V.
Should win: Dawn of the Planet of the Apes didn't just feature some stunning motion-capture performances, it made them the center of its drama — the humans were the supporting cast, while we spent longer stretches invested in the apes' day-to-day lives, alliances, and power plays. Its effects may not have the grandeur of Interstellar, but they achieve something more memorable in the long run — they're proof that mo-cap characters can be more expressive and compelling than regular old humans. —A.W.
Best Documentary Short Film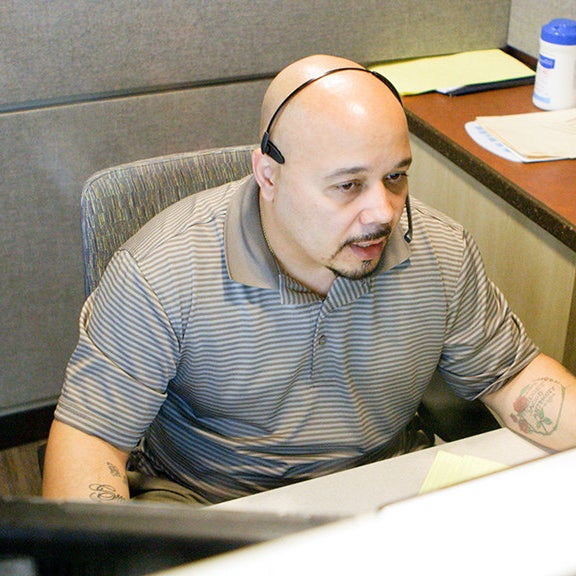 Nominees
Crisis Hotline: Veterans Press 1, Ellen Goosenberg Kent and Dana Perry
Joanna, Aneta Kopacz
Our Curse, Tomasz Sliwinski and Maciej Slesicki
The Reaper (La Parka), Gabriel Serra Arguello
White Earth, J. Christian Jensen
Will win: There is not a happy or heartwarming film among these five nominees: White Earth is about the children of parents who work in North Dakota oil fields; The Reaper (La Parka) is about animal slaughter; Joanna is about a young mother's last days dying of cancer; and Our Curse is about a newborn suffering from an incurable respiratory condition. In the face of all that misery, I'm thinking voters will go for the slightly more accessible HBO doc Crisis Hotline: Veterans Press 1, about a call center focusing on helping military veterans returning home from war. —A.B.V.
Should win: Amidst the annual misery parade this category brings, Joanna stands out for the way it's focused on living, even as its reason for being is the impending death of its subject: the thirtysomething Polish woman Joanna Salyga. Salyga knows her time with her husband and her 5-year-old son is limited, but spends it in their company with a heartbreaking, open serenity, soaking in every minute they have together. Its poetic and hopeful and tragic without being sentimental about its terribly sad themes. —A.W.
Best Live-Action Short Film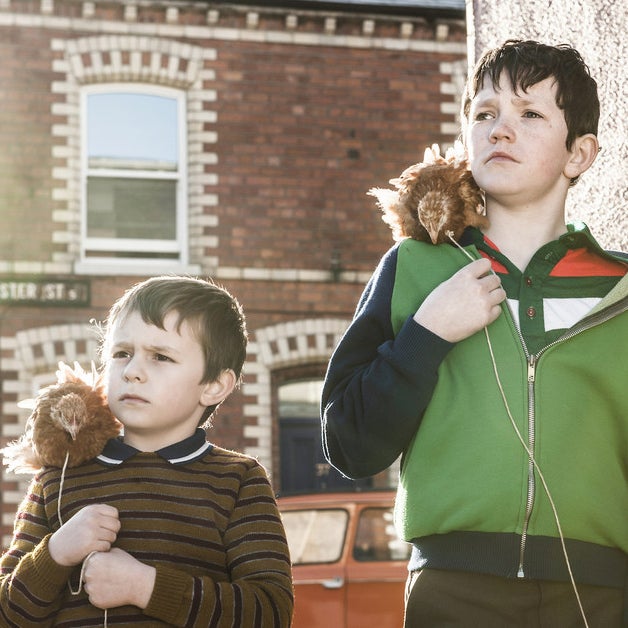 Nominees
Aya, Oded Binnun and Mihal Brezis
Boogaloo and Graham, Michael Lennox and Ronan Blaney
Butter Lamp (La Lampe Au Beurre De Yak), Hu Wei and Julien Féret
Parvaneh, Talkhon Hamzavi and Stefan Eichenberger
The Phone Call, Mat Kirkby and James Lucas
Will win: Last year, I predicted the most sober and harrowing — and best — of the live-action short films would win, and instead, the mushy, sentimental short film about a dying kid won. This year, the sober and harrowing Parvaneh seems to be the short that is impressing the most people, but I'm going to zig this time and pick Boogaloo and Graham, a mushy and sentimental movie about two kids and their baby chickens, to win instead. —A.B.V.
Should win: Butter Lamp — which is composed of a series of static shots in which the residents of a Tibetan village are posed in front of various backdrops by a traveling photographer — is so formally clever that it takes a while to register the emotional wallop it's packing. Through their interactions and idle conversation as they're posing, the characters reveal a way of life being changed forever by globalization, industrialization, and Chinese governance. —A.W.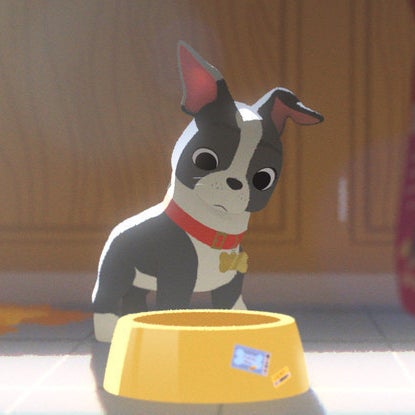 Nominees
The Bigger Picture, Daisy Jacobs and Christopher Hees
The Dam Keeper, Robert Kondo and Dice Tsutsumi
Feast, Patrick Osborne and Kristina Reed
A Single Life, Joris Oprins
Me and My Moulton, Torill Kove
Will win: Lately, voters have favored animated shorts that aren't from major animation studios, but I don't think the visual invention and emotional pull of Disney's Feast, which played in front of Big Hero 6, can be denied. —A.B.V.
Should win: It's not the slickest of the bunch, but in its eight-minute run time, The Bigger Picture deftly sketches out the complicated dynamics of two brothers taking care of their slowly deteriorating mother. There are whole worlds of resentment, rivalry, anger, and love condensed into Daisy Jacobs' short, which is done in a wonderfully unusual style of animation involving 2D characters on 3D, life-size sets. —A.W.
Find out who wins when the 87th Academy Awards air on Sunday, Feb. 22, at 8 p.m. ET/5 p.m. PT on ABC.