3-Ingredient Peanut Butter Cereal Bites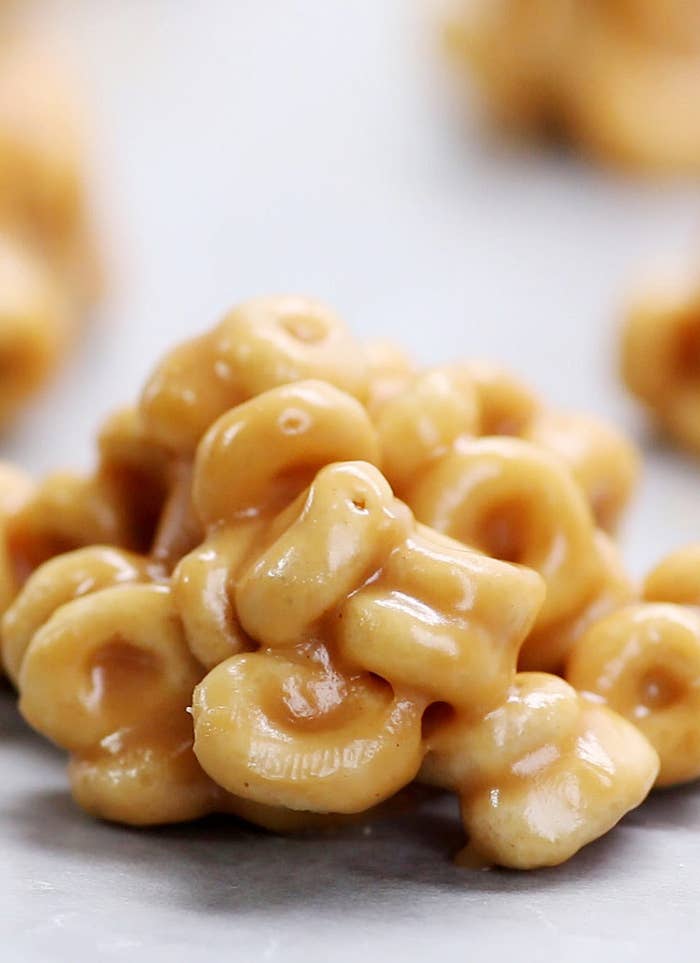 RECIPE:
Here's what you need:
- Honey
- Peanut Butter
- Honey Nut Cereal
Instructions:
Put one part honey and one part peanut butter in an bowl and microwave for about a minute. Stir until combined and add 3-4 parts cereal. Scoop into bit size pieces and place on wax paper to cool. Enjoy!