We all know who the Williams sisters are, I don't have to give you a full backstory on their record-breaking history but how much did we really know about their family?
If you were a young Black girl in the late '90s at some point you were enlisted into the "Williams Project", especially if you also had a sister. This involved your father deciding one day he was going to make two tennis stars, just like Richard Williams.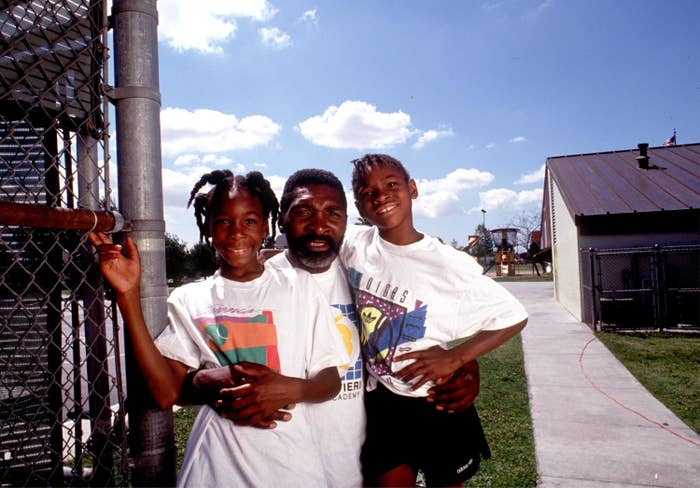 A lot of us have spent our whole lives looking up to the Williams sisters, knowing their story from beginning to end, feeling like we are part of them and they were a part of us. We grew up reading stories about the strict routines from their father and the hardships that followed. But in this film, we're shown a different view.
King Richard is about a Black family doing everything they can to make sure their kids get a foot in the door, no matter how hard they need to work. As Black people, we're often told we need to work twice as hard to get half of the credit. It gives the non-Black audience a look into an authentic Black family dynamic – something that's more commonly moulded by the media.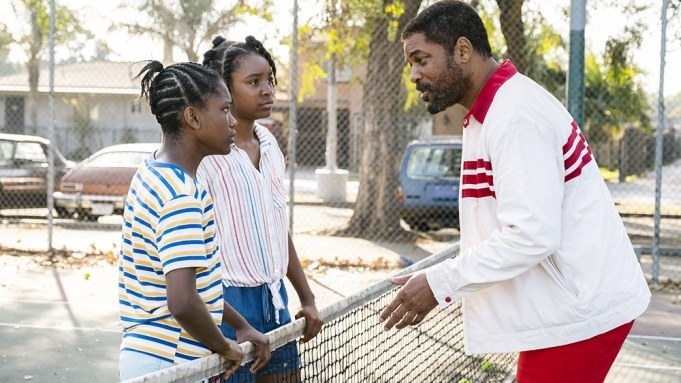 We sat down with the cast of King Richard and Isha Price – the Williams' sister and one of the film's producers – to speak about the way Black families are shown on screen, stepping into the roles of known icons, and of course, Beyoncè.
How did you feel seeing your family portrayed on the big screen? Did it bring up a lot of emotions?
Isha: Man, it's so weird because I was working on the film and I was there every day and you see clips and you know, it's coming together. But seeing it for the first time on screen, I cried like a baby all through the film and I was like "oh my gosh". And that's really a testament to the storytelling that Ray (Reinaldo Marcus Green) did. I don't know if you would necessarily get that if you don't have an African-American director. Telling this particular story has to come from a place of understanding that people from other places may not quite get it. And I think that he was able to tell that in a way that draws a little bit of emotion out of everybody because they're shared experiences that people have, so you know I cried.
I'm glad you said you cried because I really cried. There were like points in the movie where I was like "this is speaking directly to me". Did you know when you were telling the story it was going to hit the soul of every Black person watching?
Isha: Not really. I think honestly Zach Baylin – the scriptwriter – did such a magnificent job of actually giving us something to really work with. And at that point, we just had to add some stories of what it was like growing up, what were the things that we did, these were things that people didn't know. You know, nobody really knew what it was like in the house, except for seven people that were living in that house. The typical American thing is you don't go out and tell your business, you don't tell anybody about what's going on in this house, you know what I mean? So we are very private as a family. I went off to college, and when I went to college I thought, "maybe the way I grew up wasn't so normal". So to have people feel the way that you feel and can relate to the film in any kind of way is really awesome.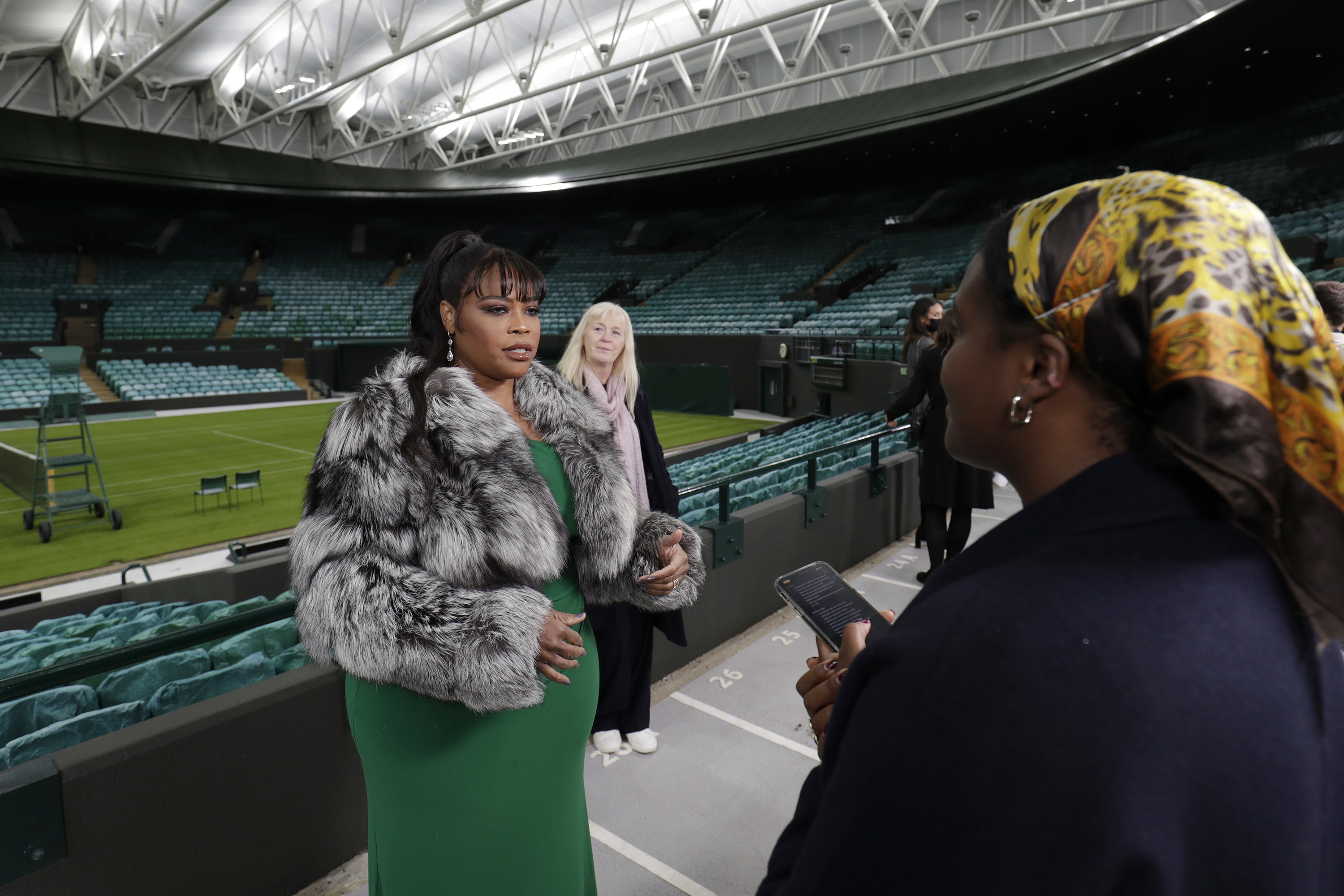 Honestly, it's a beautiful story. You said Black families keep their business to themselves, was there any fear about really breaking down that wall and showing everybody the real story?
Isha: For me? Absolutely. Because you feel vulnerable in those moments. But it was my mom who was really sharing a lot of those stories. And she was like, "if you're going to do it, we're going to be completely honest and we have to tell all the parts of it". Life for any family, any group of people, is complicated – it's happy, it's sad, it's all these things. So we wanted to really get to a place in our storytelling in terms of the things that we chose to share where that could be bought across.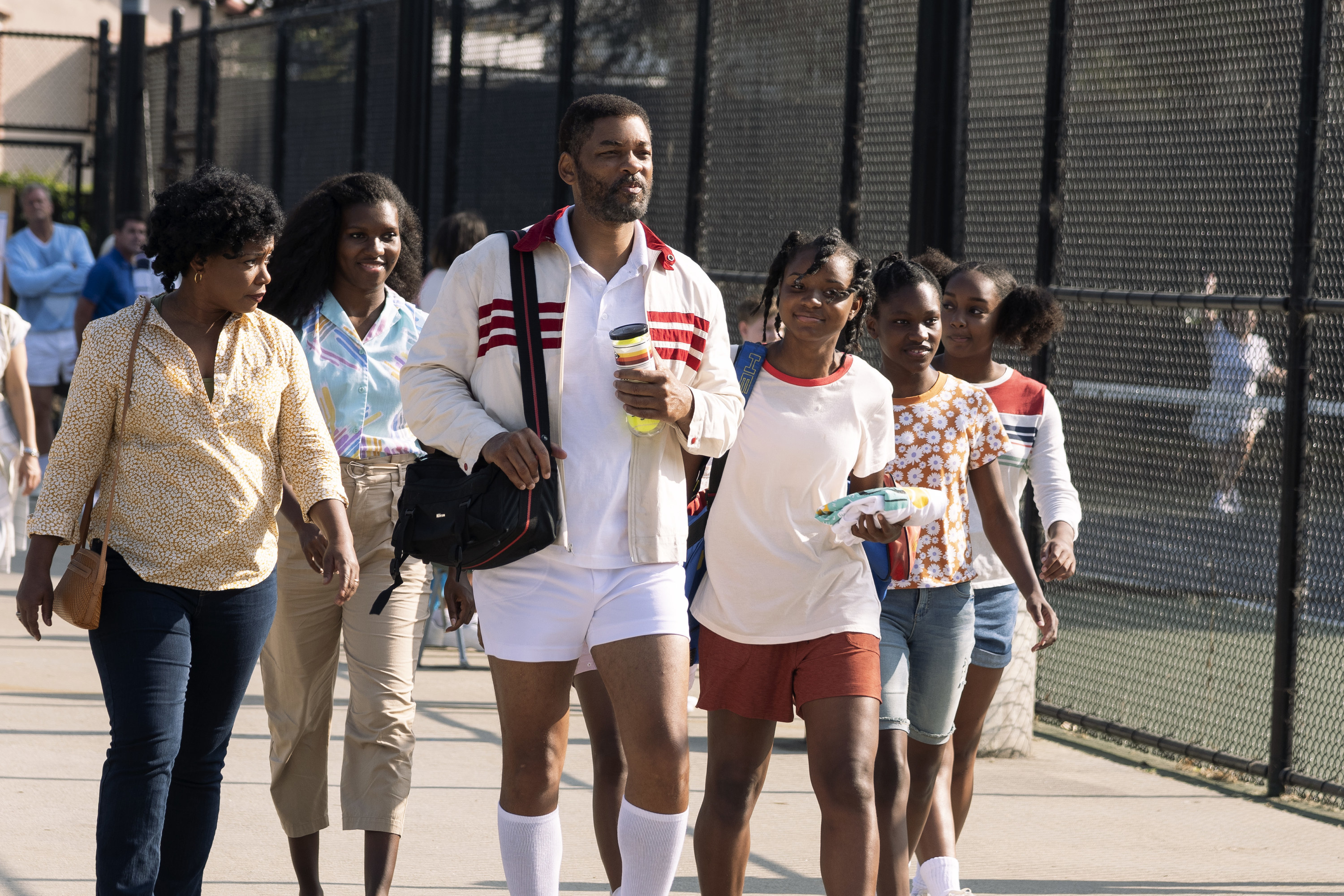 Will, was there anything that you pulled from your own experience of fatherhood to relate the role of Richard?
Will: You know what was really interesting and took a while to comprehend, Richard Williams didn't push. He wasn't like the image we have – the overbearing parent that's pushing his children. Richard Williams didn't do that. Venus referred to it as the Jedi mind trick, where they would beg him to play tennis. It was like tennis was fifth or sixth on the priority list and he managed to somehow get the fire ignited within them to want to play tennis, and he was actually having to hold them back. So I learned a very different parenting style. You know, my father was military, so my father was all about following orders. It's a totally different parenting concept when you're following your children versus when you're trying to lead your children.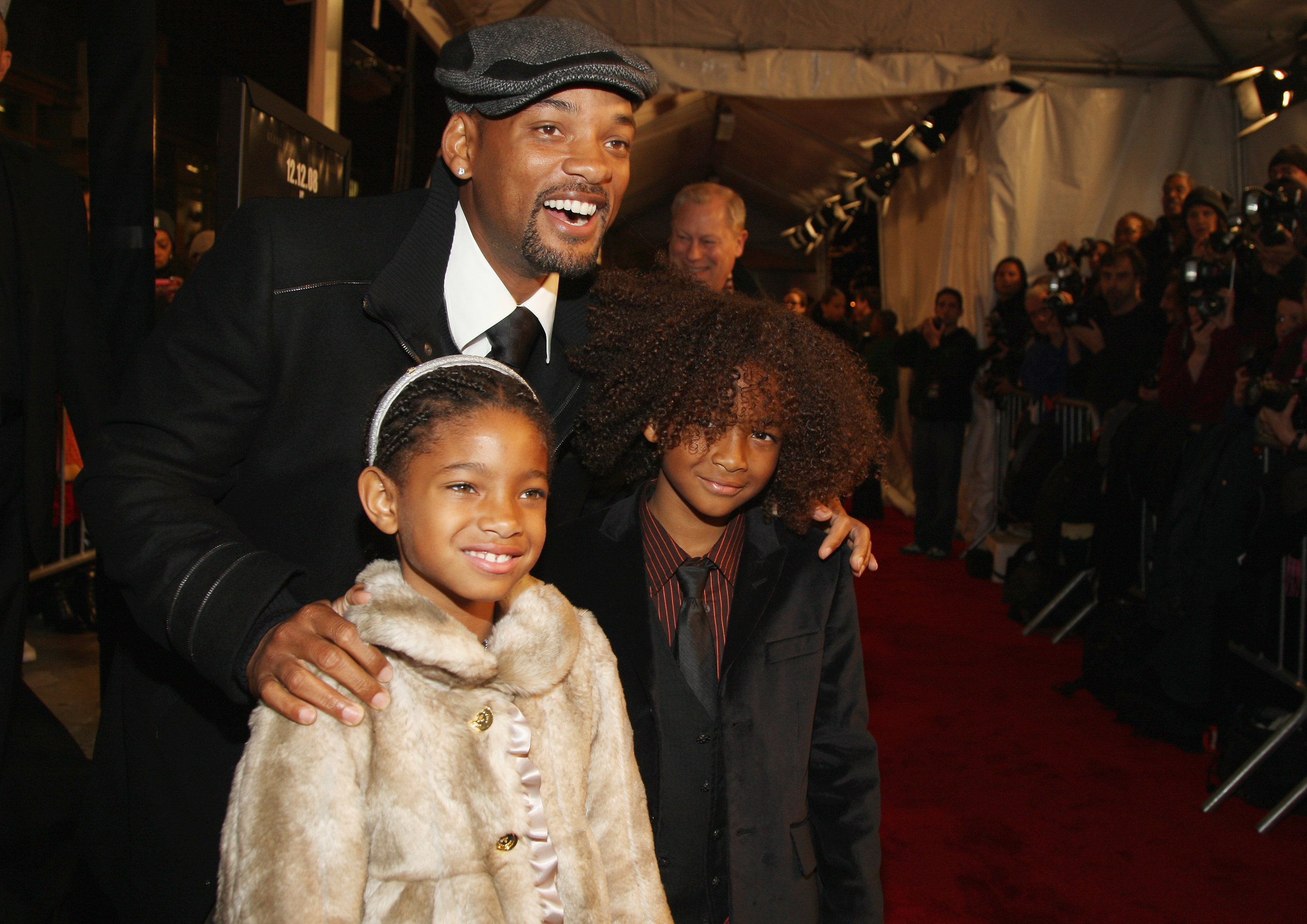 That's interesting and makes sense. I saw that you said that this is one of the greatest roles that you feel like you've done. What is it about this role compared to everything else, that you feel has really elevated you?
Will: You know, I think where I am in my life as an actor, I understand my craft better than I ever had. So there are subtle moments and concepts that I was able to deliver on camera that ten years ago, I didn't necessarily have the skillset for. The complexity of this story is far more complex than the Pursuit of Happyness or something like that. Pursuit of Happyness is a really straightforward story, whereas there are nuances and complexities in this character, and they were delicious for me to bite into.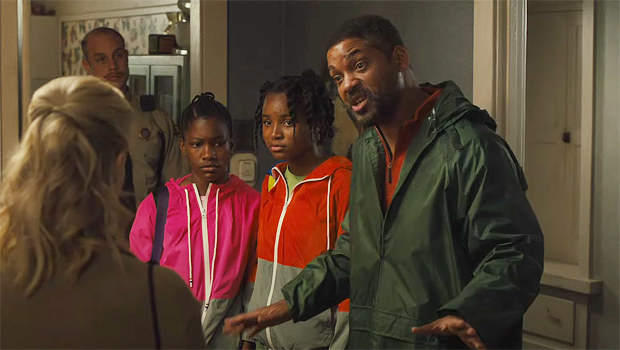 I would say that with the mother, father relationships, and the family dynamic, there were bits that made me say: "I've seen that in my household".
Will: Yes, right?! Yes, and the comprehension of that was new for me. You know, I'm 53 and at 43 I would not have been as attuned to those kinds of nuances.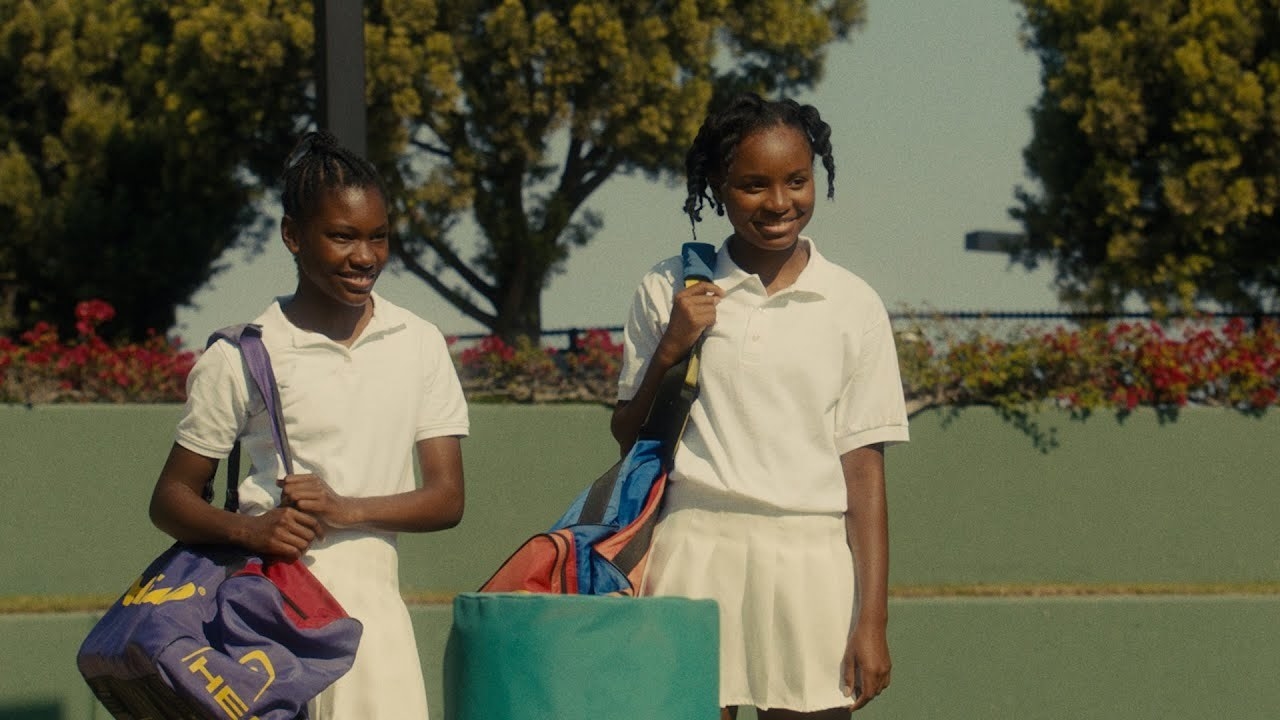 Demi and Saniyya, I just want to say that you both did an amazing job in the film and I think you were both perfectly cast as Venus and Serena. When you got cast to play the Williams sisters, how did you feel?
Demi: I was so excited. I love Serena and Venus Williams so much – they're two women that I've always looked up to. Even before I was really a tennis fan, I've always been fans of them just because of all the barriers they broke through and all the doors opened for other young Black girls.
Saniyya: I was jumping for joy. I was really excited and just couldn't wait to tell this amazing story and to step into Venus' shoes, I mean she's a childhood hero and it meant so much to me.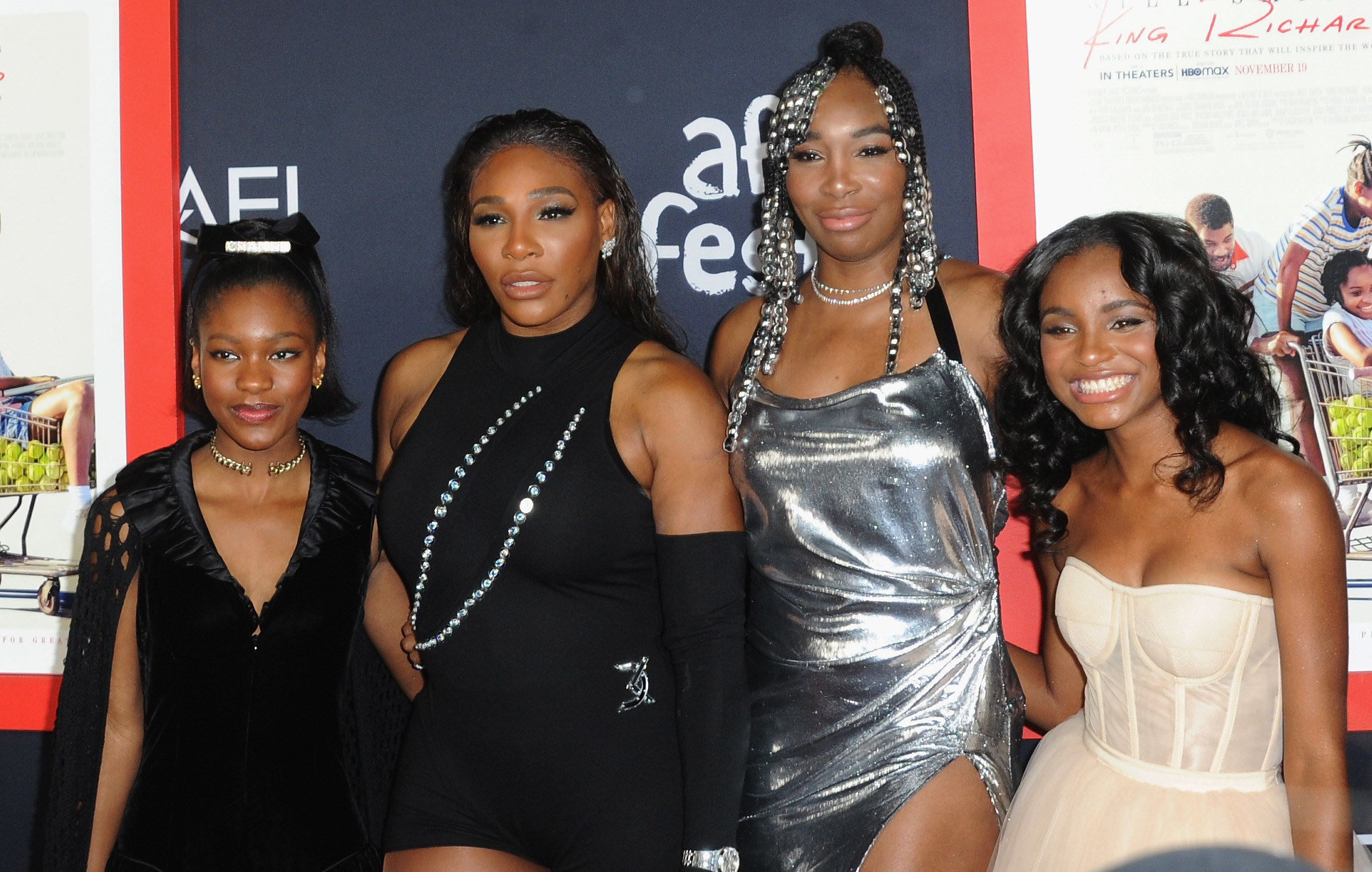 How did you prepare for your roles? They're acting roles, but also sports roles, so what was the lead up like?
Demi: For more acting kind of side of it, I did a lot of research. Miss Isha and her sister, Miss Lyndrea, were on set every day and so they kind of helped us a lot with that. But also for the tennis part, I did a lot of training. Maybe two to three hours a day, Monday through Friday, for about a month and a half. Both before COVID and after, because we had to redo that process after the shutdown. It was a lot, but it was a lot of fun.
Saniyya: For me, I think it was just a lot of conversations with Isha and Lyndrea Price, just talking about who they were from such a young age to now. Getting to know these things is hard. So I did a lot of studying.
There were points in the film where I was super emotional and I'm 27. How do you feel about younger Black girls that are going to be watching this film and will be looking up to you as a new representation for them?
Demi: I mean honestly, I'm honoured. That was one of the main goals for me while being a part of this project, I wanted young Black girls to see me and see me as an inspiration in the same way that I see Serena and Venus.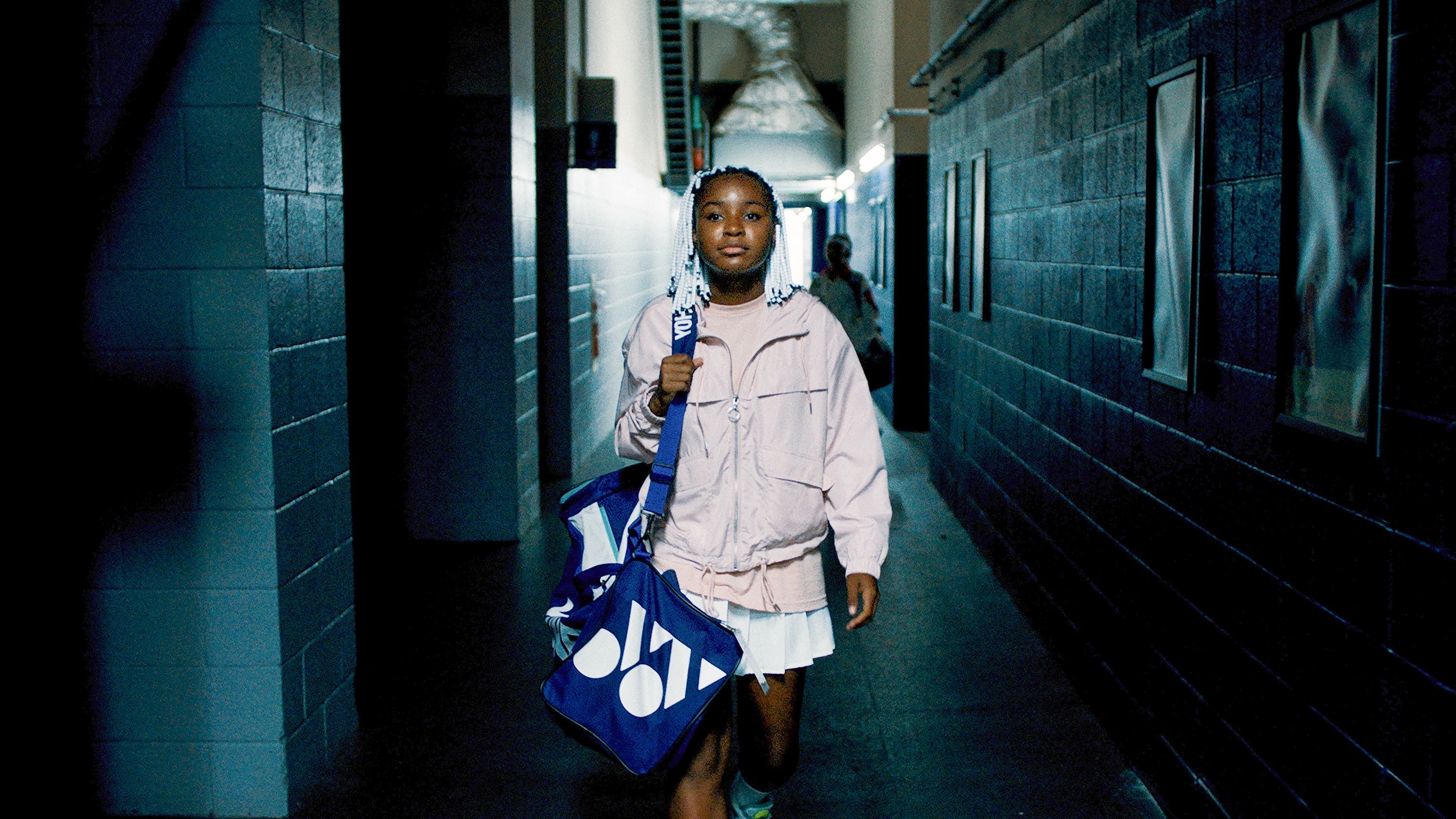 You got to wear the iconic Williams sisters outfits, what was that like?
Saniyya: Oh, wow.
Demi: I think I think we both felt pretty empowered. You know, Serena Williams and Venus Williams. I mean, they're incredible women and they're icons to me – my childhood heroes. And so getting the opportunity to channel them and be able to share this story, that was amazing, you know? And then in several ways, I kind of gained more confidence within myself just by being able to play them. And I think I noticed that for Saniyya too, like we both grew as people.
Saniyya: Yeah, as Demi was saying we both looked up to Venus and Serena ever since we were young. So we get to step into our childhood heroes' shoes and it's like "oh my gosh, I felt so honoured." I felt amazing. And at the same time, I learned so much about who they were. and their hearts and how amazing their family was. I mean, even having the hairstyles transform me into her, amazing.
Yes those iconic beads, that's when we knew it was game time. How did you guys react when you heard that Beyoncé was going to be on the soundtrack?
Demi: Surprised. We were so excited actually because when we saw the film we were told that it was going to be a different song by a different artist, and so we were expecting that artist. But that's not that was not who it was! So we were already emotional because we had watched the entire film and we were so proud of what we had helped create, but the Beyoncé thing was just too much for us to handle.
Saniyya: Yeah, it was like Demi said we didn't know and they were surprising us. We heard it and were immediately like "what"?
Demi: I was like "this does not sound like...this person sounds a little different. She sounds a little bit too much like Beyoncé..."
Saniyya: And then eventually we were like "oh, wait" because you hear the "I got a million" and we were like "what?! Demi that's Beyoncé!" And Demi was like "I know!" We were just freaking out in that room.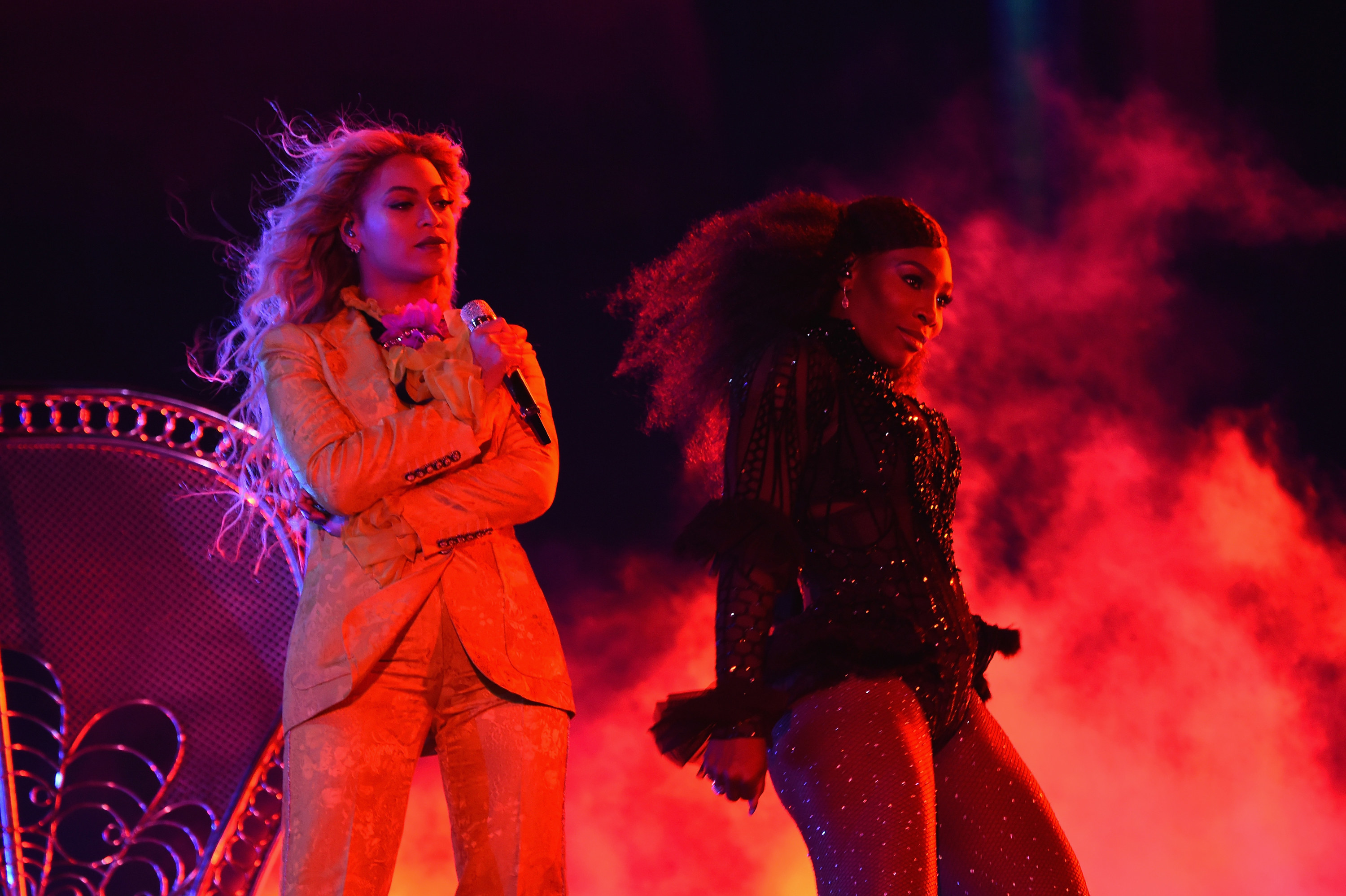 I would be freaking out as well! What are both of your favourite moments from the film?
Demi: That's a hard one because every day on set we just had so much fun. It was a pretty incredible time.
Saniyya: I mean there are so many favourite moments, but for me, something that I learned about Mr. Will is that he has such a big heart, and he really put his everything into this film – everyone on that movie set was better than they were yesterday. That's how the energy was. I think what I love is that on the last day of shooting, he said such an amazing speech and he thanked all of us. He was talking to Isha Price, and thanking the sisters. Something like that I will always remember, it was so emotional.
Demi: We were all crying that night, I remember that. I think that might have been one of the best days on set, but also after they had said that speech I still had one more scene to do with Miss Aunjanue. And so all the sisters, and Layla, Dani, Mai, and Saniyya – they all came and watched me do my last scene and I loved that a lot.
King Richard is currently showing in cinemas and is available to stream on HBO Max in the States.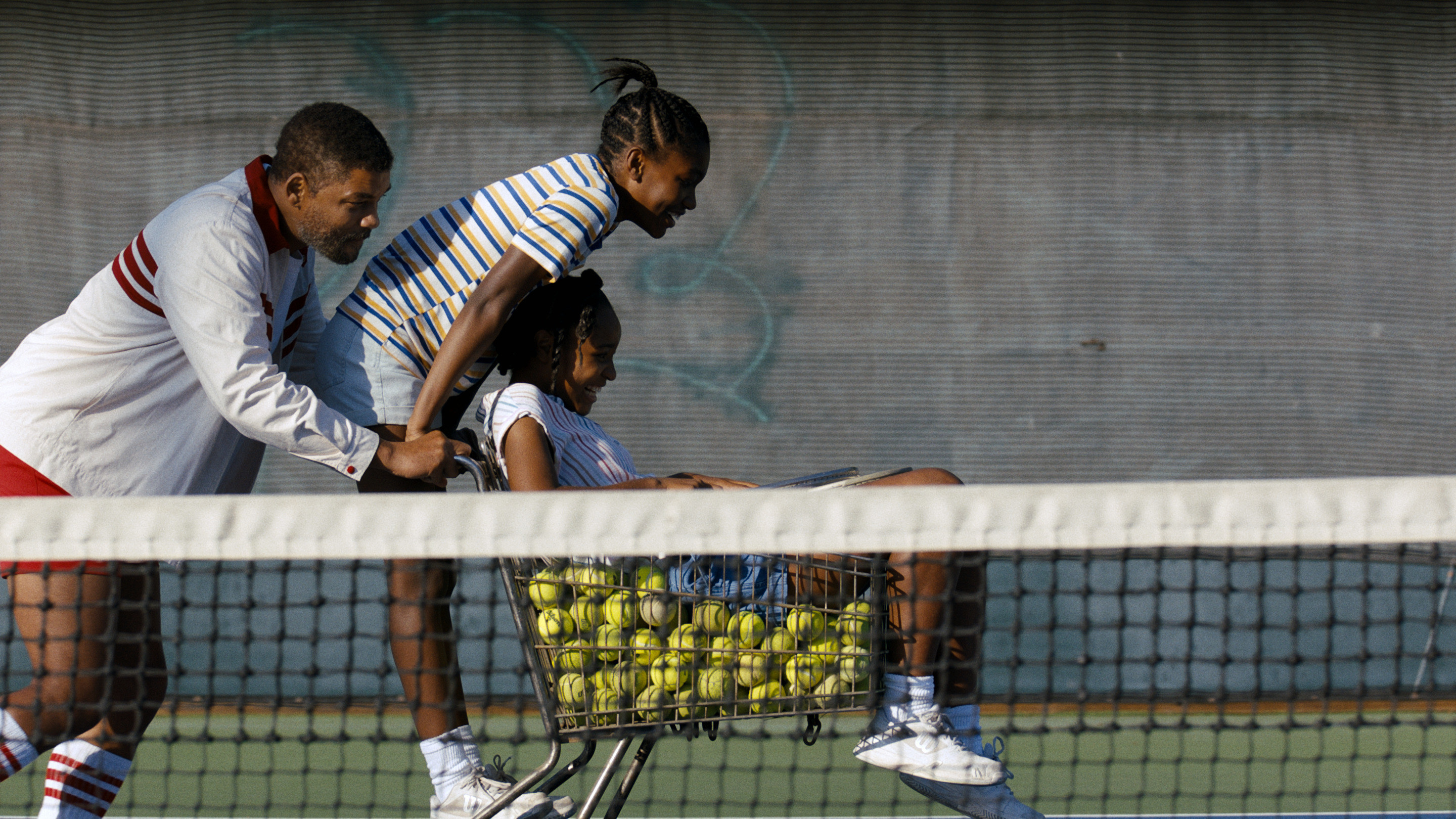 Responses have been edited for clarity.