Friday 15th September 2023, UK Black Twitter will be on fire as we enter the sophomore year of the GUAP gala.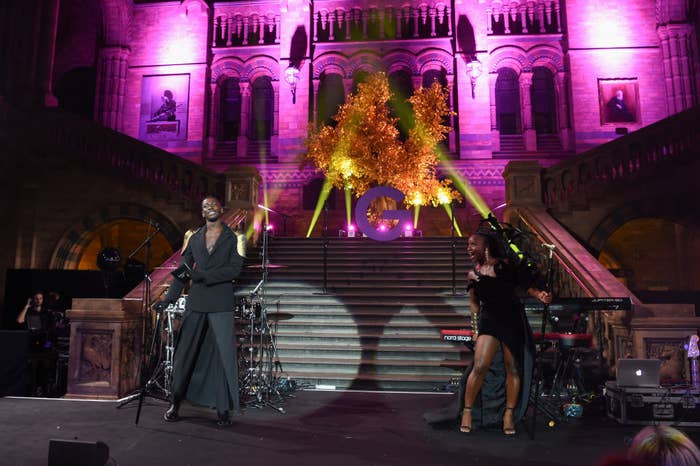 Speaking to GUAP cofounders, Jide Adetunji and Ibrahim Kamara, we discussed the importance of highlighting Black Excellence and why it's crucial for companies like Instagram to partner with emerging markets.
Before we get into things gala-related, what does GUAP mean to you? The phrase has many meanings across the globe, but outside of your company tagline, what is GUAP?
Jide: Essentially, GUAP is a youth-led new media platform dedicated to discovering, nurturing, and showcasing emerging creative talent. However, we've expanded to become more than just a media platform. Now, we're a lifestyle brand, an ideology, a community, and a safe space.
The one thing that is at the centre of everything we do is providing support for a wide range of diverse creatives within many different fields. We always try and highlight people who don't typically get the love from mainstream media or who are still in the very early stages of their careers and need support. We provide help through our platform, events that we curate through the year, and our agency, and hopefully, we'll have more in the future!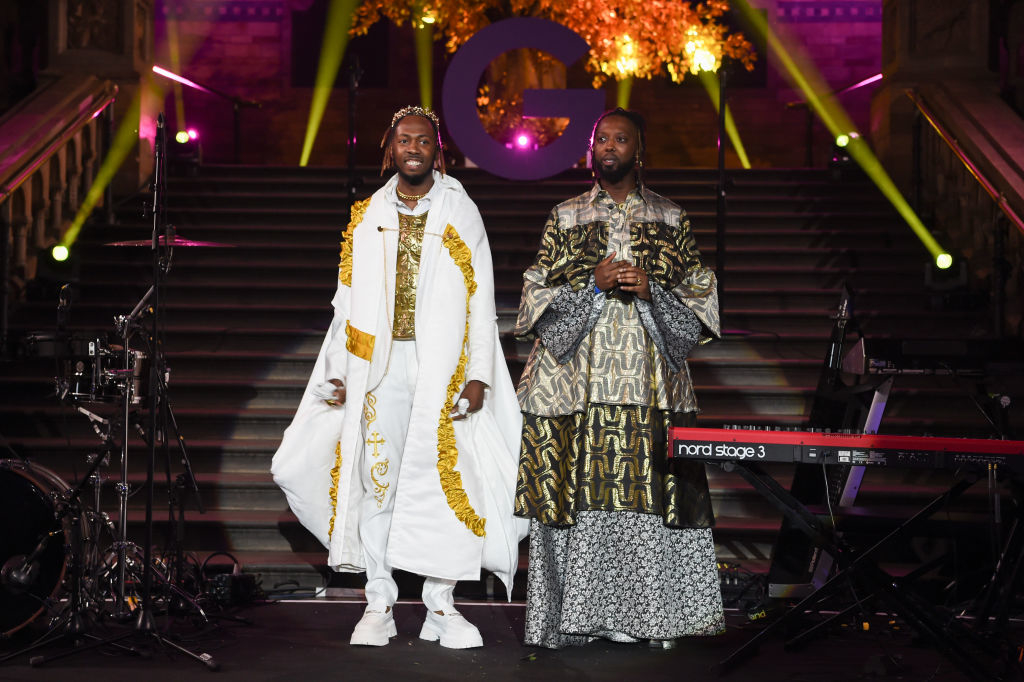 You mentioned the platform being youth-led – does this then exclude the older generation? What exactly does "youth-led new media" mean?
Jide: Well, our team is really young. I think the oldest person on our team is about 30 years old, and the younger members of our team are literally 21. We always try and lean into what's new, what's up-and-coming. When you look at popular culture, it's always the young people that are leading the trends because all of us older folks are working. Through this, we always try and keep an eye on what's next and the young people determine what that is. That's why we tend to have like a bit of a youth focus.

What sets GUAP apart from the rest of the galas in the UK, and what prompted the need for GUAP to have its own?
Ibrahim: Within UK culture, we felt like all the award ceremonies mostly celebrated music. If it wasn't music it would probably be things like film and TV but there wasn't like an award ceremony within the UK that celebrated creativity and everyone who actually contributes to the creative industry. I'm talking about everything from your stylist, to your photographers, to your artists – your industry professionals and even social heroes.
We feel like all of these individuals make up the creative industry, but there wasn't anywhere to celebrate that. Initially, we wanted to make an award ceremony but because we are a creative platform, we wanted it to bring together all of the creative elements that we deal with on a day-to-day basis with the magazine.
We took inspiration from events like the Met Gala, and bridged the gap between something like that and a traditional award ceremony. So our Gala isn't just a Gala, it's a Gala and an award ceremony. Taking the fun and the fashion that comes from something like a gala, but also having a legacy piece with an award ceremony– it's something that creatives can aspire to year after year.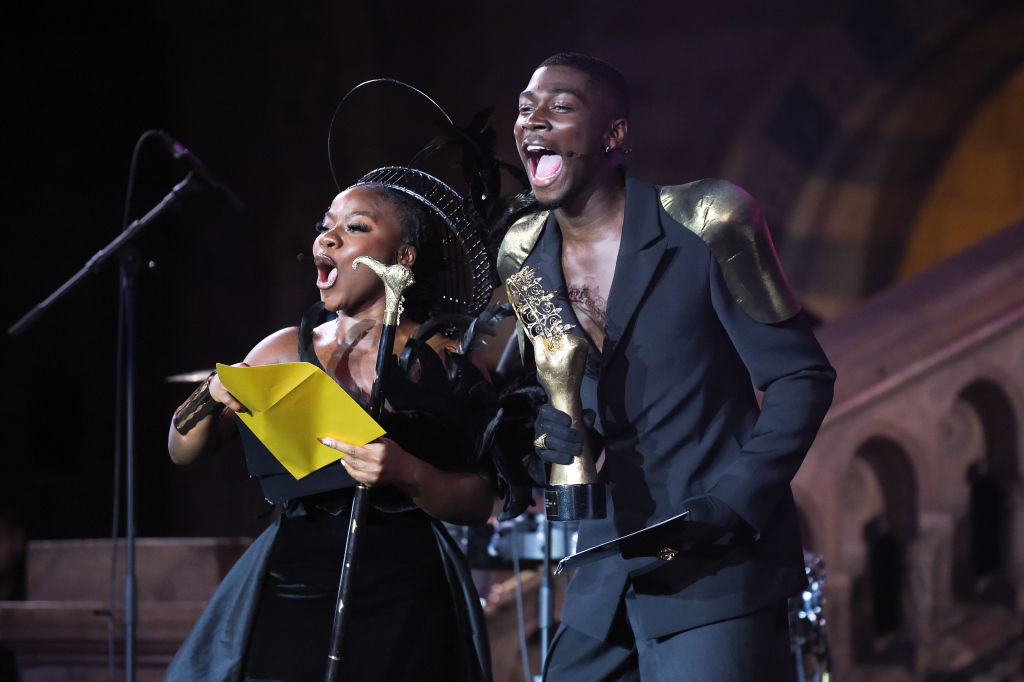 The awards ceremony has so many categories and I'm sure you could add even more, but what was your thinking behind choosing these particular categories?
Jide: We wanted to encapsulate the whole creative industry, from everything behind-the-scenes to what you see in front of the camera. We work in the creative industry ourselves – we create our own editorial content on a daily basis for our agency – so we're aware of the people who make up a call sheet and tend to get overlooked when it comes to award ceremonies.
We wanted to make sure that everybody gets a chance to be celebrated and since we launched the Gala, we've had people come up to us and say, "oh, it would be great if you would add a category for gamers, it would be great if you add a category for hosts". This is all feedback that we listen to, and then we try to figure out ways that we can incorporate it in the future.
However, right now we have 19 award categories ranging from things like "Best in glam", which includes your MUAs and hair stylists, to categories for stylists, directors, visual artists, and photographers. It's quite a wide range, and hopefully, in the future, we can find ways to celebrate even more amazing creatives.
You've had the amazing opportunity to have some of your many categories sponsored. How did getting brands like Instagram involved come about?
Ibrahim: We worked with Instagram for a couple of years now, and I think it's just been a relationship that's developed over the years. They were one of the partners that we felt really aligned with the vision of what we wanted to do with the Gala, so we approached them with the idea. Last year, they came on board last year as the official headline partner, which was like a really big deal for us. This year they've come on as a sponsor again, and I think it's because we have the same vision for creators and creatives as them. It's just a clear alignment that works.
Jide: To add to that, Instagram jumped on board the very first year, which not only shows the amazing relationship we have with them as a brand, but also how much they are willing to support the creative community, especially those who are at the emerging level. We're not the biggest media platform in the world, but what we do is integral to the creative community. Instagram spotted this and showed support when the idea was still just a seed and helped make it blossom. They're a huge part of the legacy of the Gala, so it's been amazing.

Instagram sponsor the creators category. Do they have much influence on who gets nominated? What if one of the creators doesn't even have Instagram?
Ibrahim: All of that stuff is actually already done before we have any sponsors; we have quite a rigorous nominee process. We usually start by asking our audience who should be nominated for the Gala, then we also have an internal voting process within GUAP. Once we've gone through that, we have an Excellence Committee who also put in nominees. This committee is made up of different individuals who are leading in different fields, so can give insight when nominating certain individuals.
Once we sift through all of that, we put out a shortlist, then the public votes. Once the public votes, the excellence panel, which is another group of industry leaders, gives a second opinion. The winner is a balance between the public vote and the Excellence panel – we didn't want it to be just a popularity contest.
The word excellence gets thrown around a lot, and this gala is obviously celebrating the Black community. Black Excellence can be seen as putting unwarranted pressure on people that know may never reach it or measure up to society's definition of the phrase. Do you think the gala adds to that?
Jide: You can look up the dictionary definition "excellence", which is one thing, but we define excellence as people doing amazing work. We do have a bit of a criteria for what we define as excellence, and it amounts to three different pillars. Number one is impact, how big is your impact? How much is your work impacting your community or the wider creative community? Number two is momentum, how much steam are you picking up? Have you just had a momentous moment and did that lead to something else? And lastly, we have quality. How good is the quality of your work?
We clearly defined what excellence means to us early on. We want to raise the bar for the creative community and we want people to aspire to something great, so people know they can be great. Even doing our event at the Natural History Museum and having sponsors like Instagram on board raises the bar for what you can aspire to be within the creative industry.
We're trying to show that you can be a small creative and still be celebrated on the biggest platform. Excellence for us isn't just about having all the followers in the world and being that person who's already on all of the front covers, you can still be in your bedroom and "be excellence". It's about expanding the diversity of what excellence means and making it as inclusive as possible.
Don't miss out on all the looks from this year's theme "Cosmic Fusion" this Friday!