If you ever wondered what kind of smoothie you are, now's your chance to find out. Activia's launching a new line of Probiotic Smoothies that provide all your daily probiotics in one delicious drink with no added sugar.
Whether you're a green, berry, or tropical smoothie, you can still enjoy Activia's new line of Probiotic Smoothies. And if you can't decide which flavour to get first, visit Activia's website to get a 2-for-1 coupon, so you can try them all out.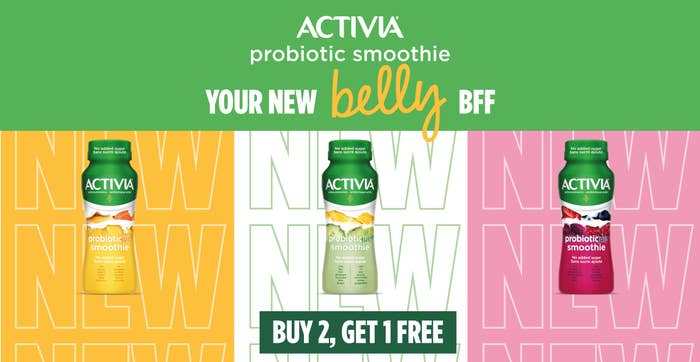 All images provided by Getty unless stated otherwise.