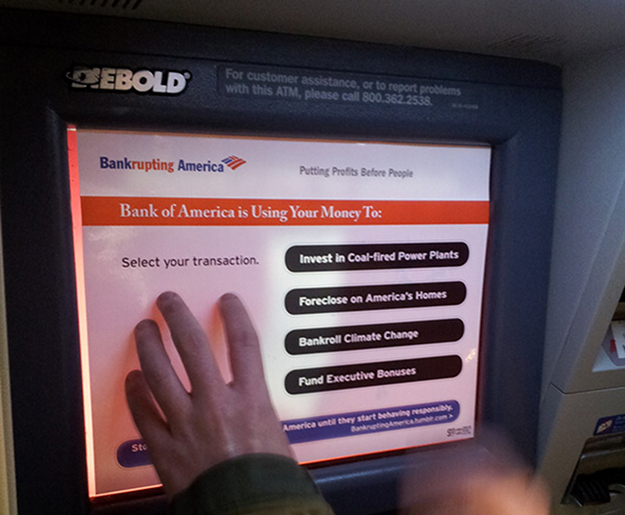 The ATM occupants replaced the usual Withdraw from Savings and Check your Balance options Thursday night with a new interface that offered "investment in coal-fired power plants, foreclosure on Americans' homes, bankrolling of climate change, and paying for fat executive bonuses." No property damage has been reported as a result of the local activism.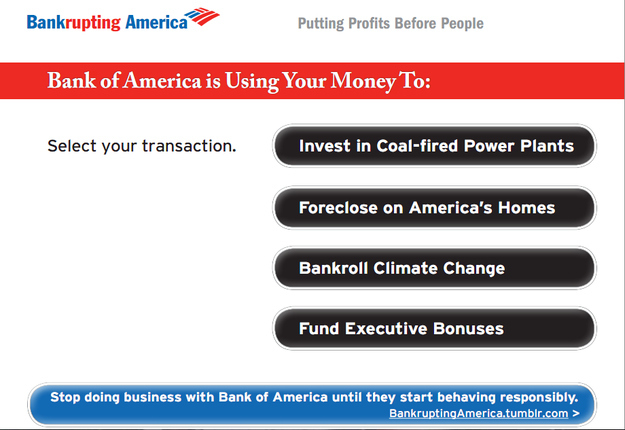 RAN's "Automatic Truth Machine" campaign was specifically launched against BoA because, according to their BankruptingAmerica Tumblr, the financial services corporation is "trashing our economy and our environment in the name of profits." They have also posted an interactive Google Map with all 85 locations of the San Francisco Truth Machines, a copy of which you can view below or see here.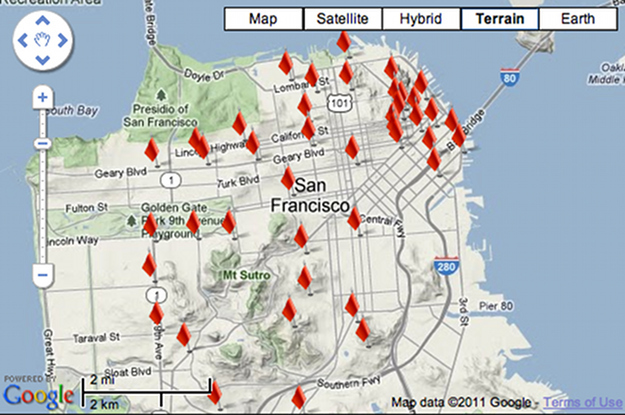 bankruptingamerica.tumblr.com
Looks like there are no comments yet.
Be the first to comment!