Hi folks! My name is Abigail, and over quarantine, I have become a bit of sparkling water professional.
Spindrift is very different than all other sparkling waters I've tried, because Spindrift is made ONLY with sparkling water and fruit juice.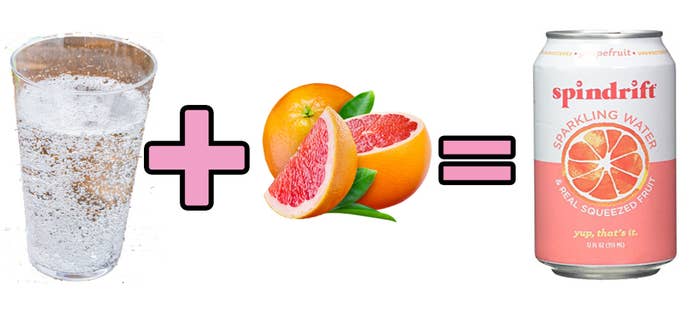 Spindrift offers 11 flavors including grapefruit, lemon, pineapple, lime, cranberry raspberry, and cucumber — just to name a few.
When I picked up Spindrift for the first time, I was intrigued and excited to try it. I grabbed a variety pack with 30 cans and three different flavors, including lemon, raspberry lime, and grapefruit.
But once I had actually paid for it and took it home I was skeptical. Do I really like the taste of real fruit juice? Is that what I'm really looking for in a sparkling water? What if it's gross, and I wasted my money?
Then I figured... I'll just go for it!
The first flavor I tried was the Lemon, which again *only* contains lemon juice and carbonated water, adding up to a measly three calories.

Would I suggest it to a friend?
Yes! Overall, I really liked the lemon flavor, and definitely preferred it to some of the other lemon sparkling waters I've tried, but it definitely wasn't my favorite of the three. I would definitely drink another one, but it wouldn't be my first choice.

The second flavor I tried was the Raspberry Lime. This flavor consists of carbonated water, raspberry purée, raspberry juice, and lime juice. This all adds up to only nine calories.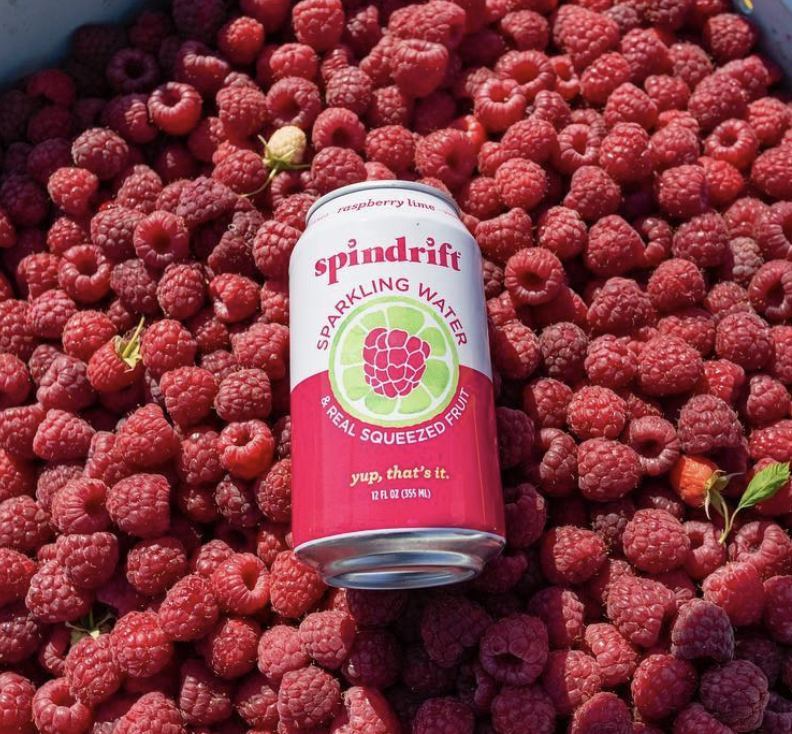 Would I suggest it to a friend?
Yeah, I would. I really liked this flavor, and would definitely drink a few cans a night if I could. The raspberry flavor is incredible and tastes just like biting into a fresh raspberry, with a bit of a bite from the lime. The only small issue was the bit of a strange raspberry flavor.
The next and final flavor I tried was the Grapefruit. This one is made with carbonated water, grapefruit juice, orange juice, lemon juice, hibiscus (for color), and is just sixteen calories.


Would I suggest it to a friend?
Absolutely YES! From the moment this flavor touched my lips I was obsessed. I thought the grapefruit was the perfect amount of grapefruit flavor with just a hint of sourness, which makes this my favorite drink of all time. This flavor is definitely one I've started drinking nearly daily, and my true love for the flavor has not faded.

I can confidently say that Spindrift has successfully has become my favorite brand and flavor of sparkling water.
All of the flavors were awesome, and I finished at least one of all three flavors, but I liked some *cough* grapefruit *cough* better than others.