Ceres is a Danish brand producing beer since 1856. In Italy Ceres is known and appreciated for the Strong Ale: low fermented, tasty and pretty strong.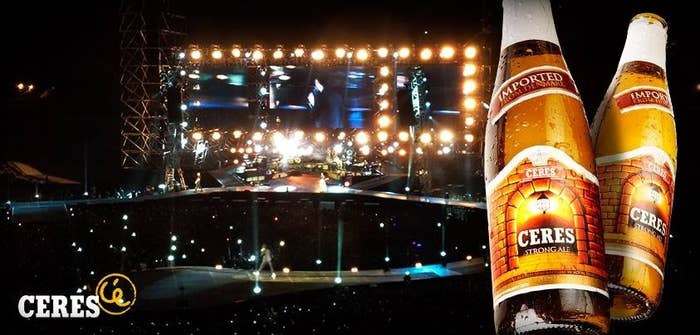 But today something very unusual happened. Ceres proudly announced the launch of a new product, the Soft Ale: a light, kitschy, pink beer made with raspberry and ginger.
This is the pop-up that appeared on Ceres website today.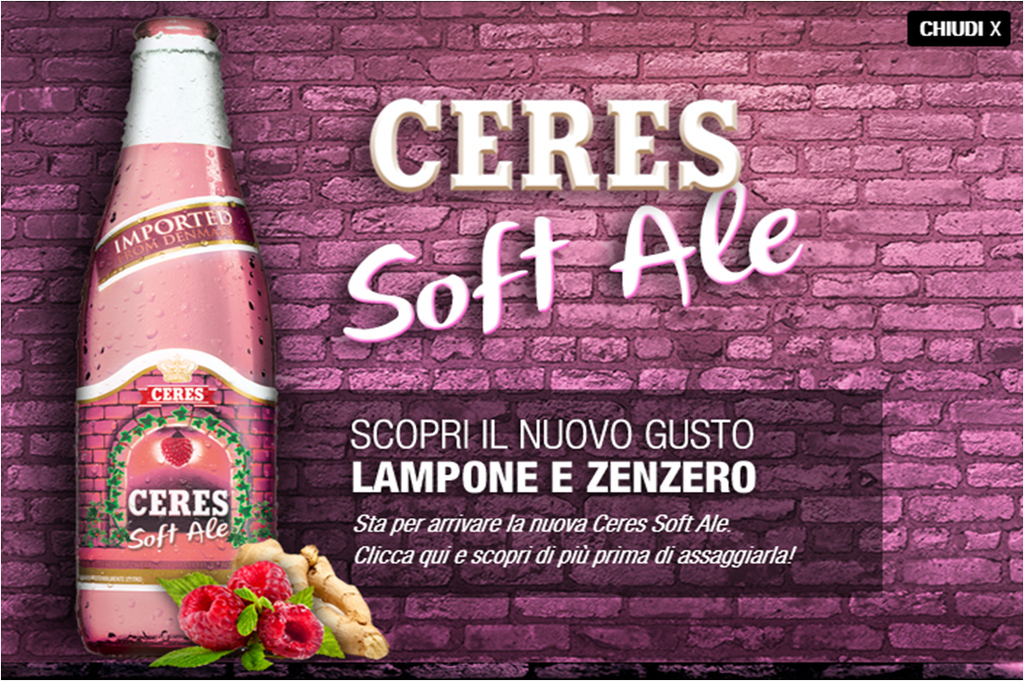 This is the website for the product launch, with a countdown showing the hours left to discover the "softest experience ever".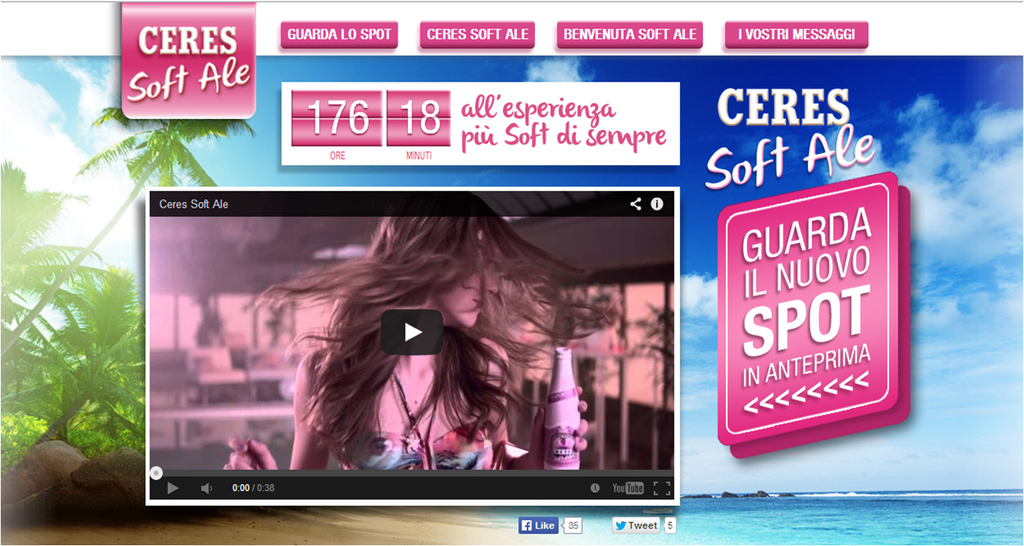 And this is the commercial the brand published on its Facebook page.
Now imagine yourself being a Ceres fan, thirsty for your strong, bold, masculine beer. Which would be your reaction?
And now imagine yourself having the possibility to express publicly your opinion about this new product with no moderation!
YES!
Because today Ceres, to promote the new beer, launched a new tool to publish your personal card to welcome the Soft Ale.
These are some cards you can find.


On the Ceres Facebook page, disappointed fans didn't hesitate to write their comments on today posts. Here are the most remarkable:
So you started to produce even fruit juices? Strong Ale and Old Nine every day and forever!!!
If it's a strawberry flavored beer, I sue you for moral damages.
A beer without alcohol is like a sky without stars.
Actually I was hoping for a stronger beer.
Now you may think: "Only a bunch of fools and incompetents can launch a beer like this, to a devoted audience like this and promote it through a card generator with no moderation!"
And this is exactly the same thing that a few bloggers were thinking while they were writing their quick articles about just another social media fail (I said "another" because in March 2013 Cynar, an Italian liquor, did exactly the same mistake and promoted a card generator without moderation, as part of its social media campaign. Also in this case, online users made very creative cards).
But if you have a closer look to this campaign, you will realize that nothing is left to chance.
1. The commercial is too kitschy and garish for a brand that has always sold beer, so probably the new product is fake.
2. The Cynar social media fail happened a year ago. This fact showed us the consequences of a social media campaign without moderation and it created a lot of buzz around the brand. Many people started to think that the fail had been done on purpose. Many people started to think that social media fails could be done on purpose.
3. While online users are expressing their disgust and repulsion for Ceres Soft Ale, at the same time they are celebrating the magnificence and the greatness of Ceres Strong Ale.
4. The countdown on Ceres Soft Ale website will expire exactly on April Fools' Day!
So, can we still talk about a social media fail? Yes, a premeditated fail, designed to make people openly express their devotion to the original Ceres Strong Ale.
So, definitively, an epic social media win.
Congratulation to Ceres for this audacious campaign and congratulation to BCube, the advertising agency that created, as far as I know, the first premeditated and witting social media fail.
UPDATE (01/04/14) n.1: As predicted, the whole project is a big April Fool.
Today Ceres uploaded on its Facebook page a new video: a parody of the previous one, where the brand admits it was only a big joke!
Well played, guys.
UPDATE (01/04/14) n.2: This morning I received a very special pack from Bcube.
Thank you guys! I really appreciate your present!