We Visited ModCloth's NYC FitShop, And Here's What It's Like
Sometimes having a stylist help you get out of your fashion comfort zone is a good thing.
We hope you love the products we recommend! All of them were independently selected by our editors. Just so you know, BuzzFeed may collect a share of sales or other compensation from the links on this page if you decide to shop from them. Oh, and FYI — prices are accurate and items in stock as of time of publication.
I, like most people, enjoy online shopping. There's just something great about having everything you're looking for at your fingertips and clicking "Add To Cart," knowing it will show up at your doorstep in a matter of days.
But that doesn't mean that everything about online shopping is great. For instance, shopping for clothes online is kinda the WOOOORST.
So, when I heard that one of my fave online shops ModCloth opened an IRL ~FitShop~ nearby, I knew I had to check it out. So I grabbed a friend (and coworker), and we headed to SoHo.
When you walk in, you basically feel like you've stepped into the ModCloth website – there's colorful wallpaper, super cute clothes, and mannequins of all shapes and sizes.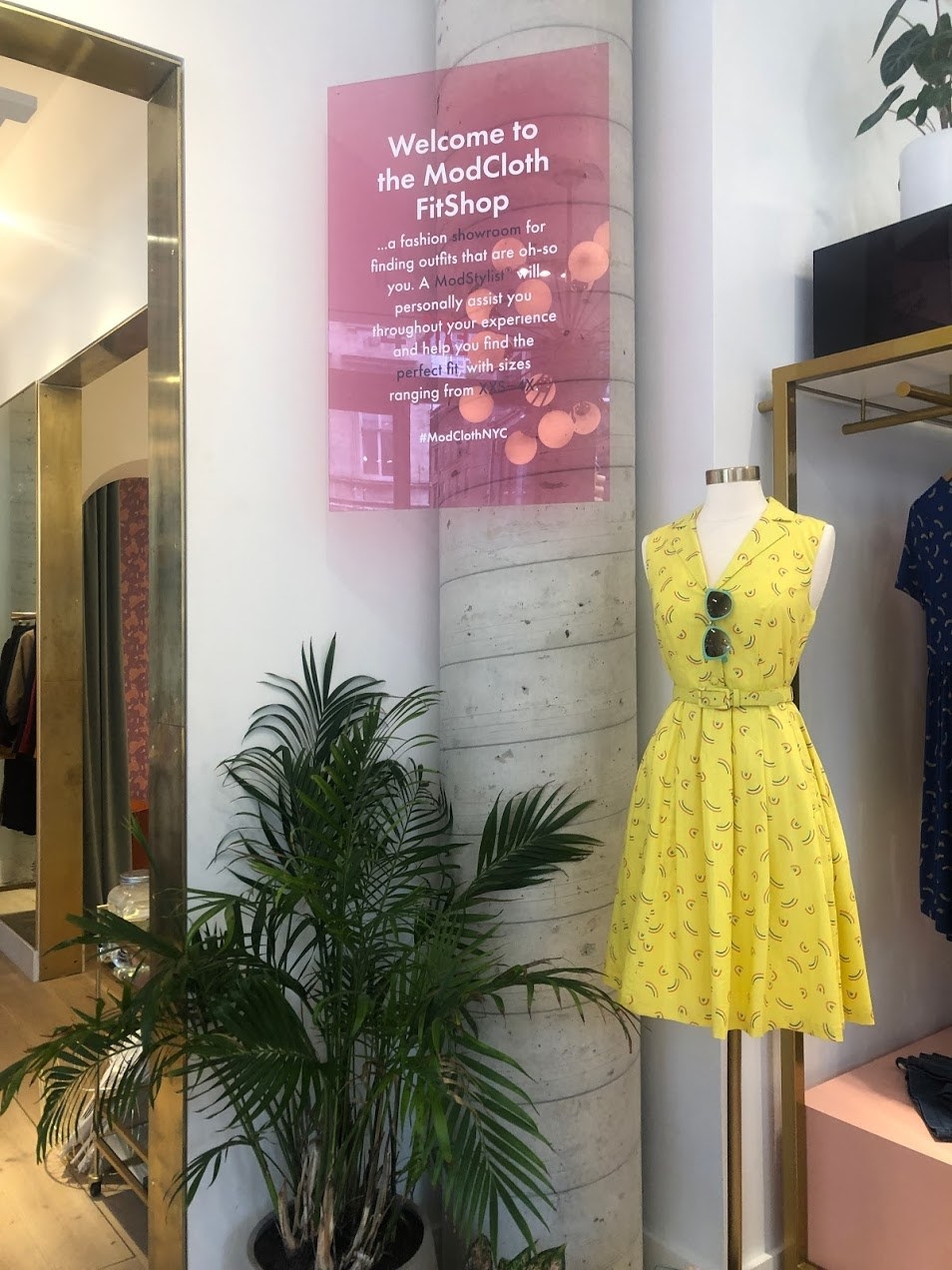 It feels like a normal store, but upon further investigation, you see that there's only one of each item on the shelves.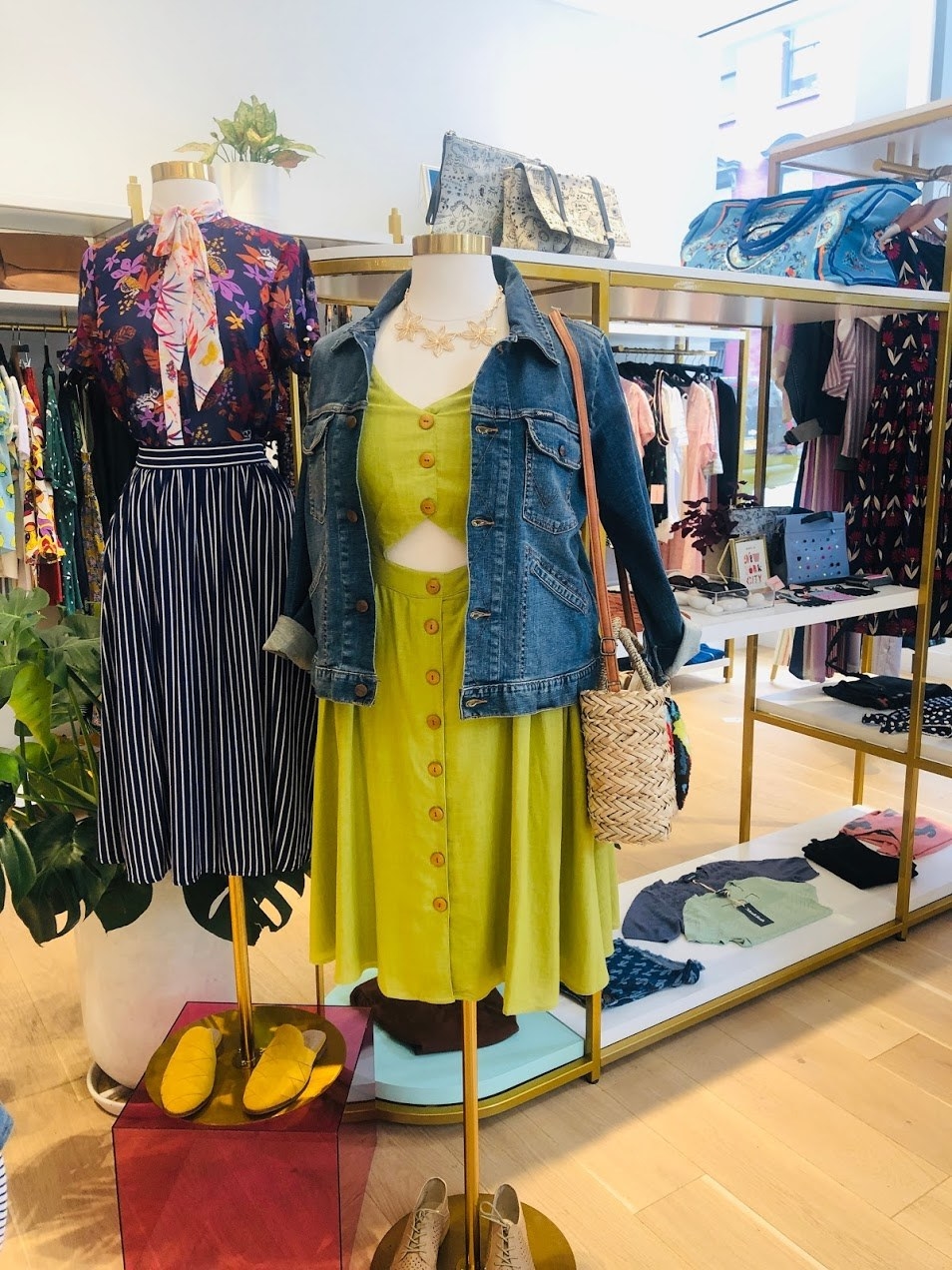 Plus, the FitShop has stylists on hand to help you find what you're looking for.
Our stylist, Cherry, asked us to pick out a few pieces we liked and also asked us a few questions about our style.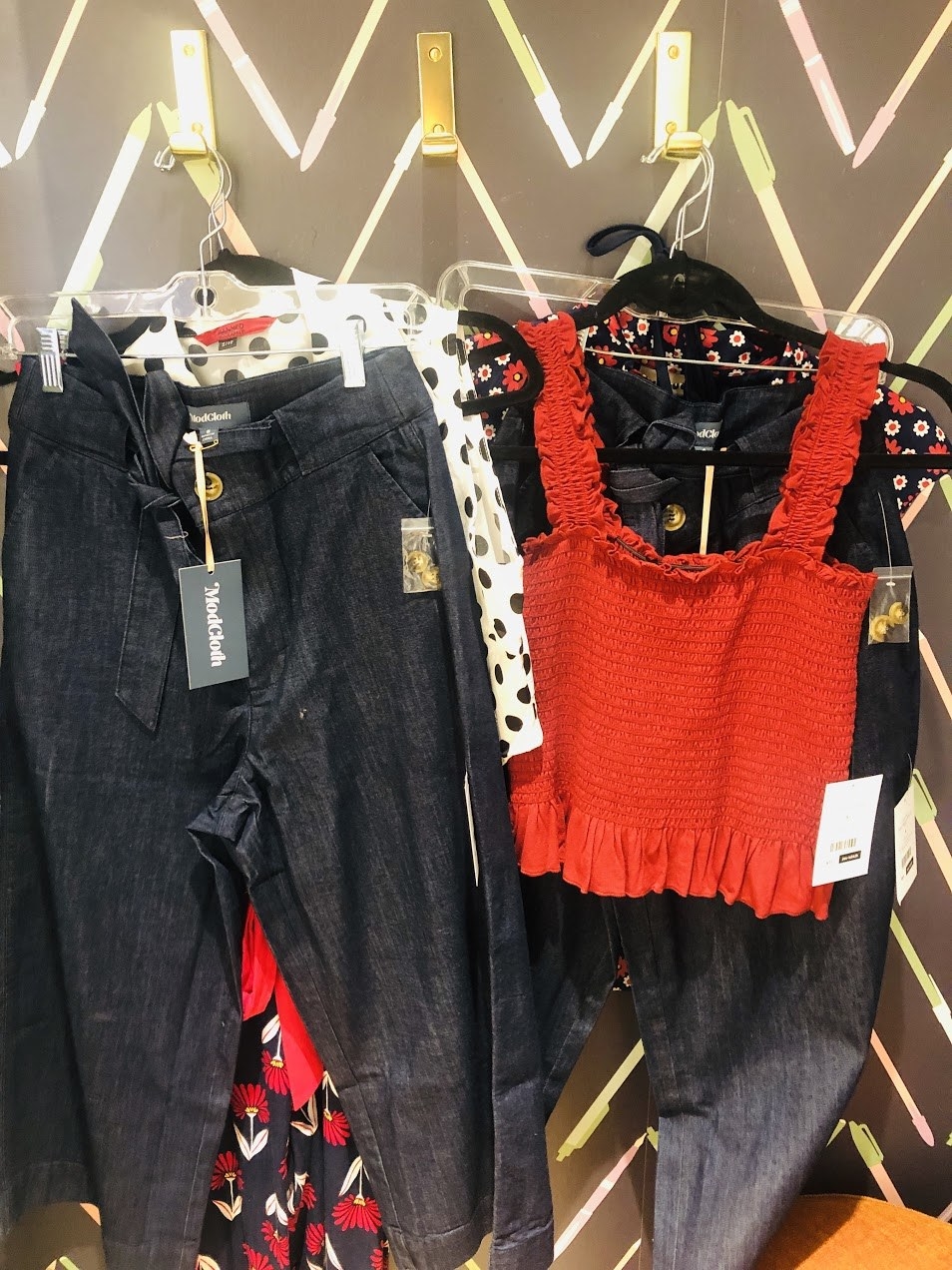 I started with a pair of wide leg pants and a stretch tank top (left). There was also another polka-dot top that coordinated with the pants as well (right).
I also told Cherry I wanted to experiment with mixing prints a bit, so he grabbed the outfit on the right for me. The top was in European sizes, and I couldn't even get the first one he brought over my head, but thankfully they had the next size up.
Here's what my friend Ciera had to say:
"It did feel a little weird to walk out of the store empty handed after falling in love with a yellow vintage-style dress with rainbows on it."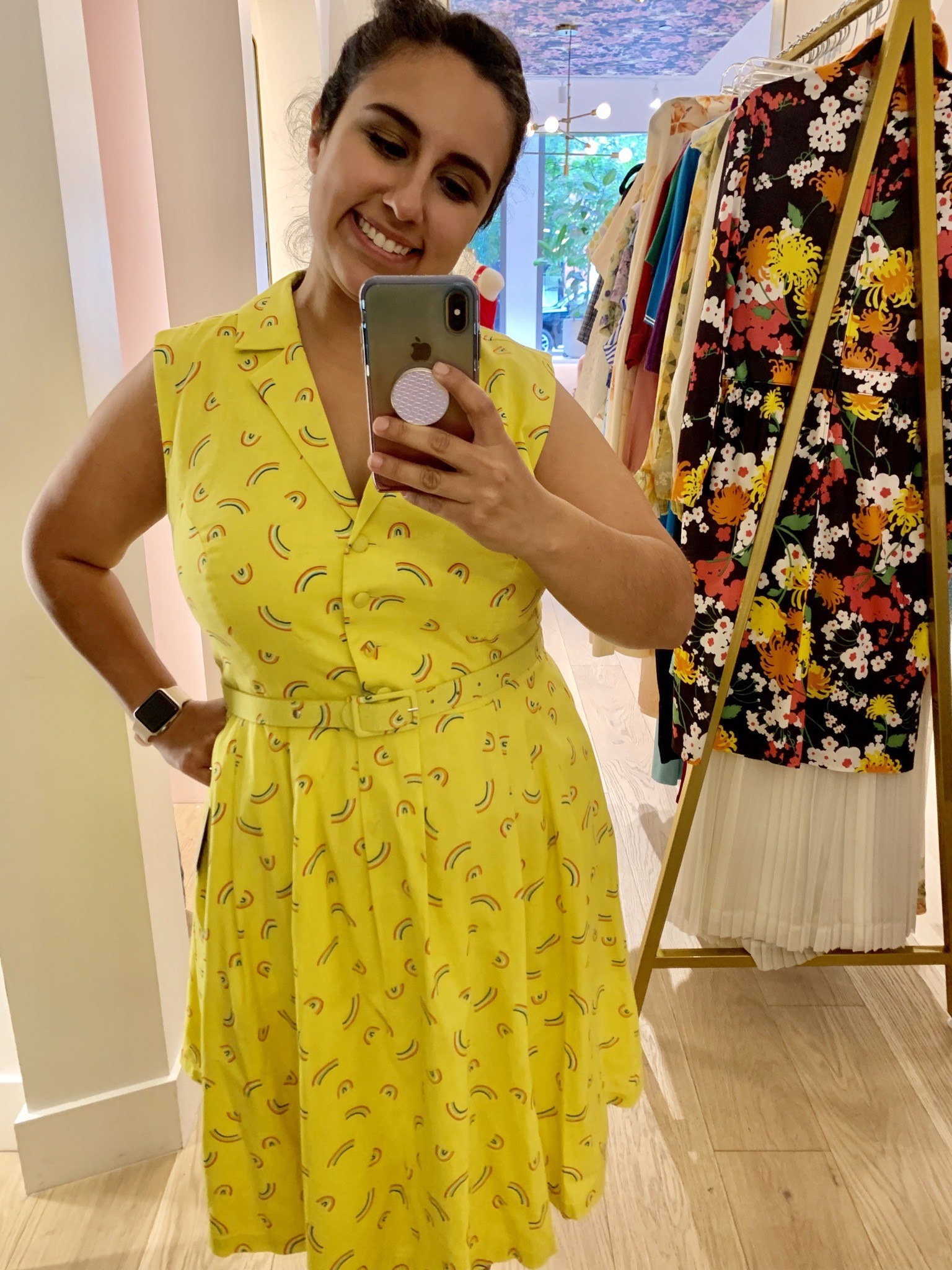 Overall, I was pleased with my visit to the store. I was able to step out of my comfort zone and try on styles I'd been eyeing online, but didn't know how they'd fit IRL.
Everyone at the store was super nice, but I was a little disappointed that a few of the styles I picked from the store weren't available in my size. That being said, I ended up ordering the first outfit because I thought it was super cute and different from everything I already had in my closet.
Would I shop at the FitShop all the time? Probably not. But it was fun and it would be great to go with friends, especially if you're looking for something specific.
Also, if you're like, "I don't live in New York!!!", ModCloth has other pop-up FitShops in Austin, DC, and San Francisco, and they have plans to open more across the country soon.