1.
Pick a doormat that will not only collect dirt and dust but also let people know the type of home they're about to enter.
2.
Whether you have a green thumb or aren't able to keep a succulent alive (hello that's me!), add some greenery.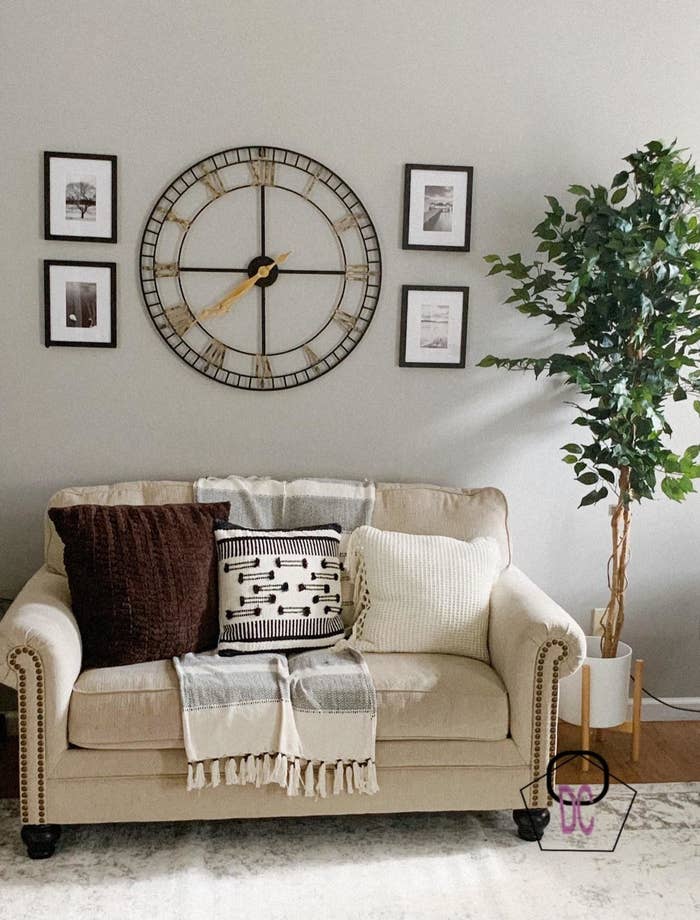 3.
Decorate your walls with removable wallpaper to bring more color and design into the room without having to commit to it for the next 30 years.
4.
Actually print photos you love because when you look at them...they might make you laugh!
5.
Pick up postcards when you travel and turn them into art.
6.
Have a designated place where you can display those postcards and other knickknacks easily (and then can switch them out whenever you want).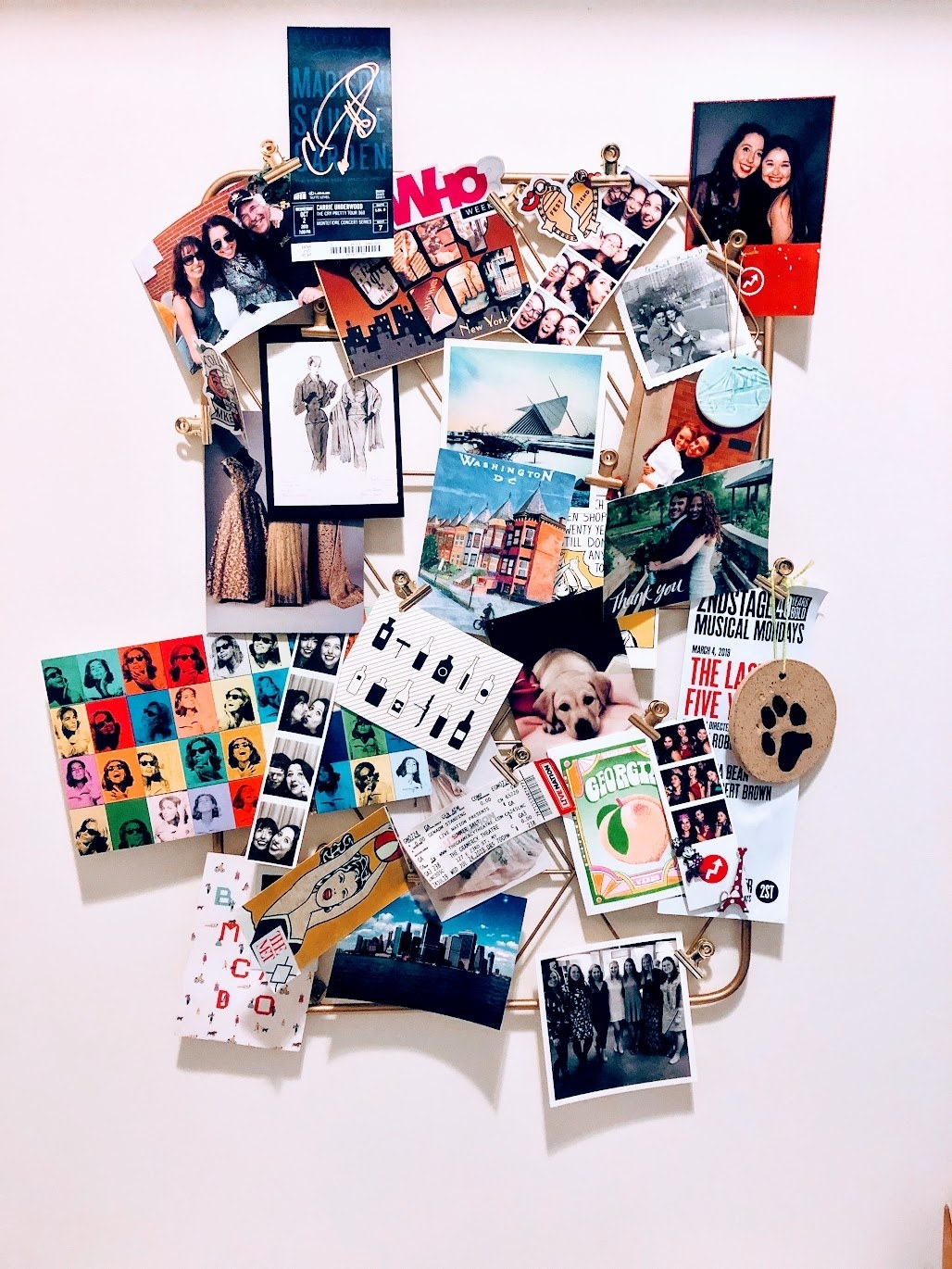 7.
Find art prints that make you happy. Then pick up some cheap frames and make your own gallery wall.
8.
Turn those prints into a gallery wall that truly fits your style.
9.
Don't be afraid of color! If you love pink, find a pink couch. Or if green is more your style, pick that instead. Your rooms shouldn't be boring.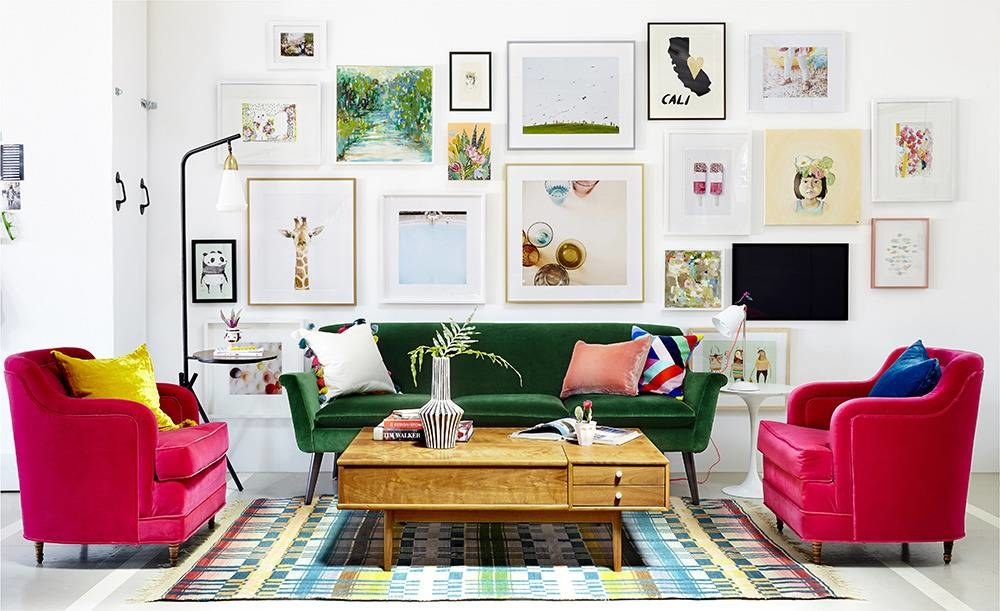 10.
If you don't get a lot of natural light, find some nice lamps that won't break your budget for the month.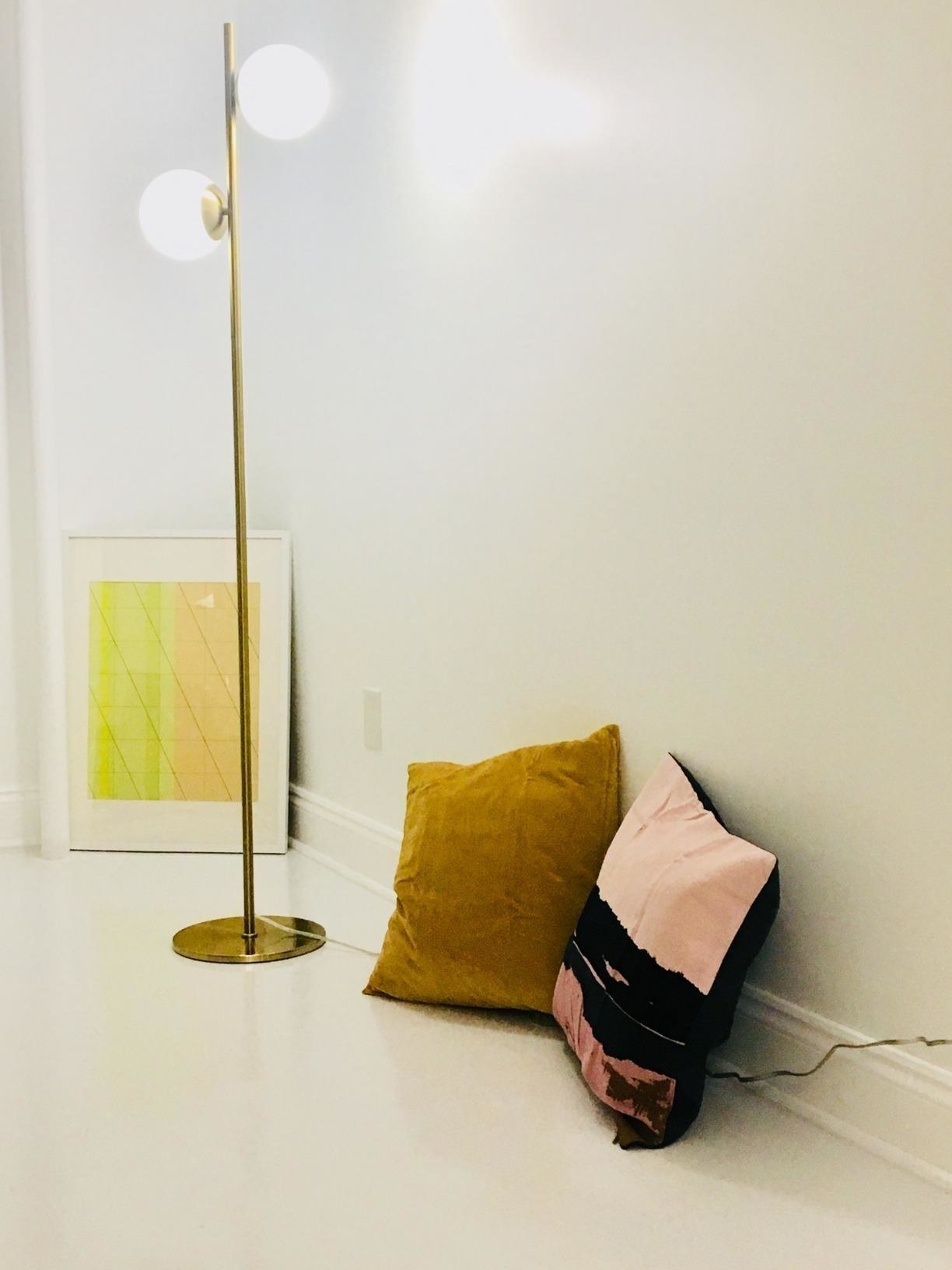 11.
Search craigslist or other second-hand sites to find nice furniture that speaks to you without a high price tag, which is especially great if you have champagne taste on a beer budget.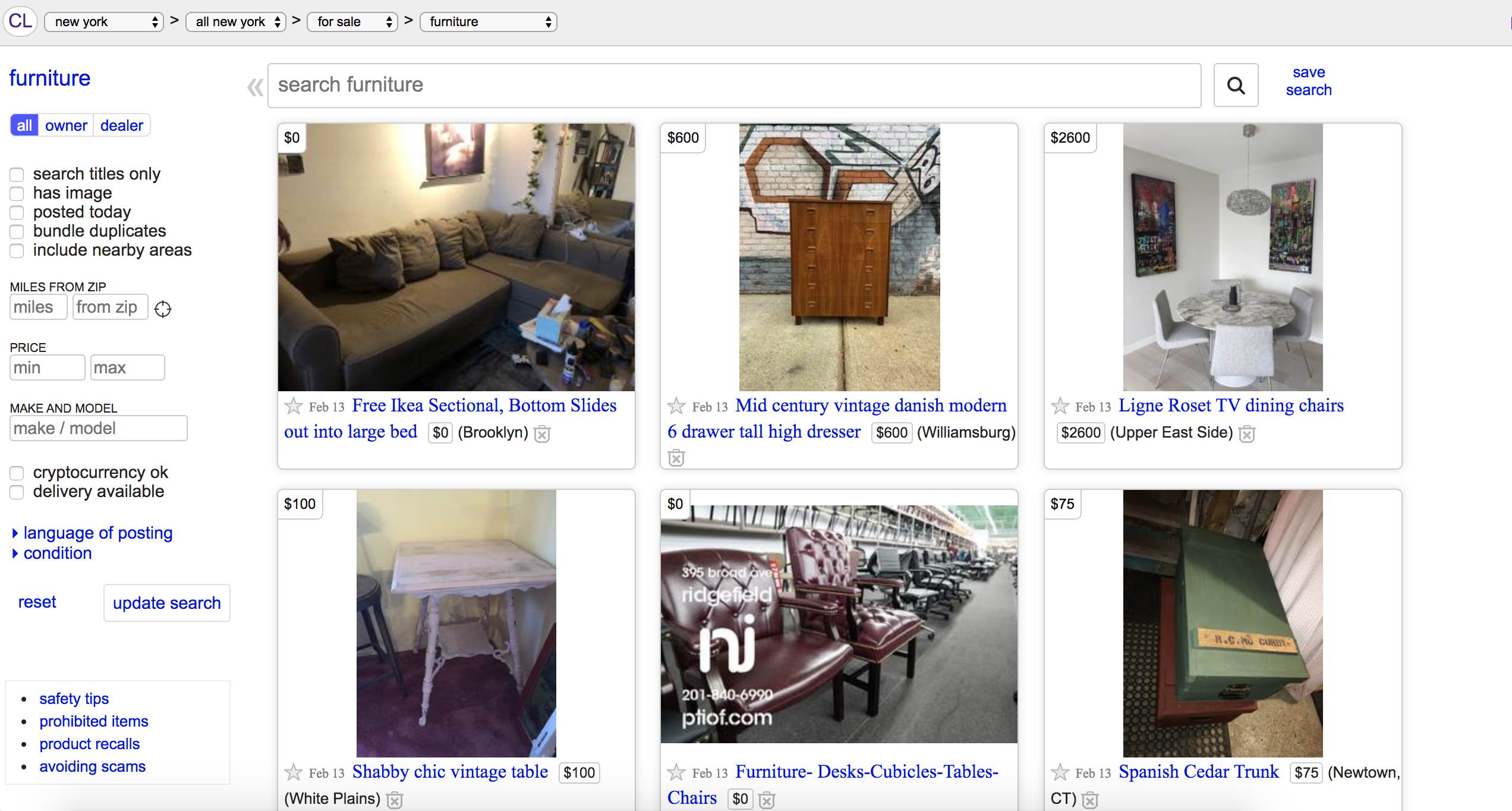 12.
Make sure you choose the right-sized rug for your home to make it feel comfier and cozier and a more inviting place to spend time in.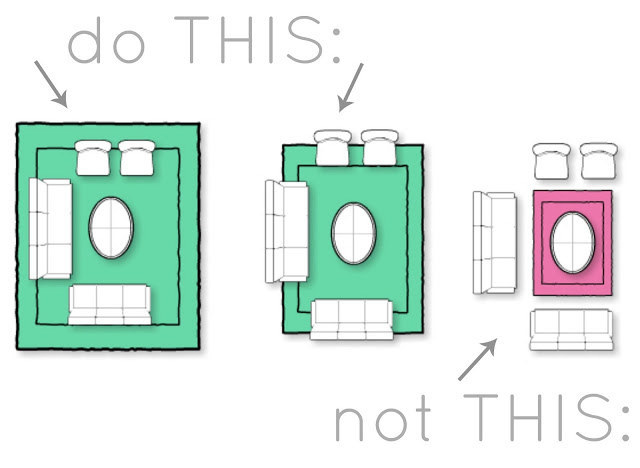 13.
Find throw pillows that really speak to you: either figuratively or literally.
14.
Pick up some cheap fresh flowers from the grocery store and make your own arrangements.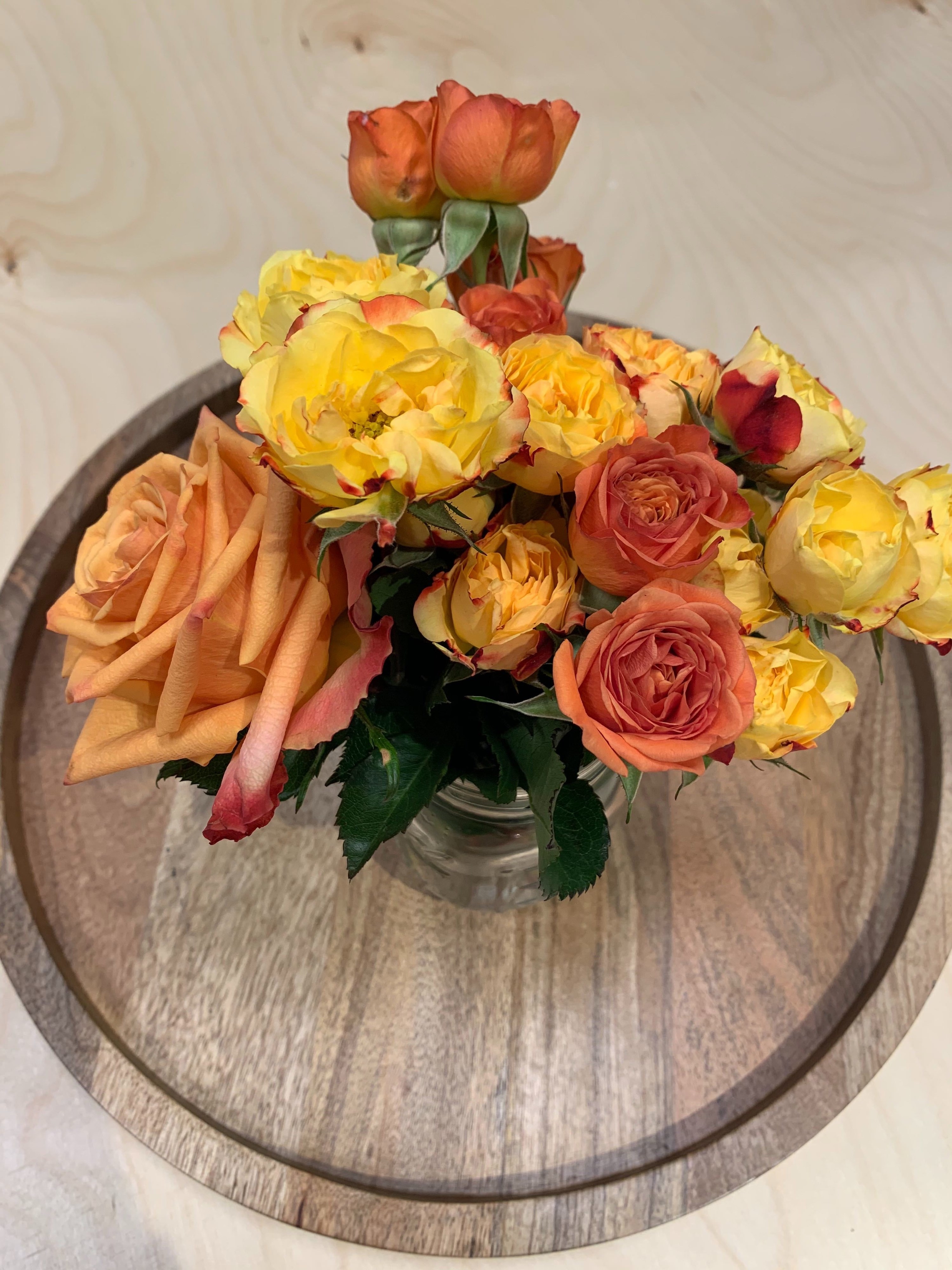 15.
Remember that bookshelves can be for more than just books. Craft the perfect combination of books, art, and trinkets to make it an integral part of the room.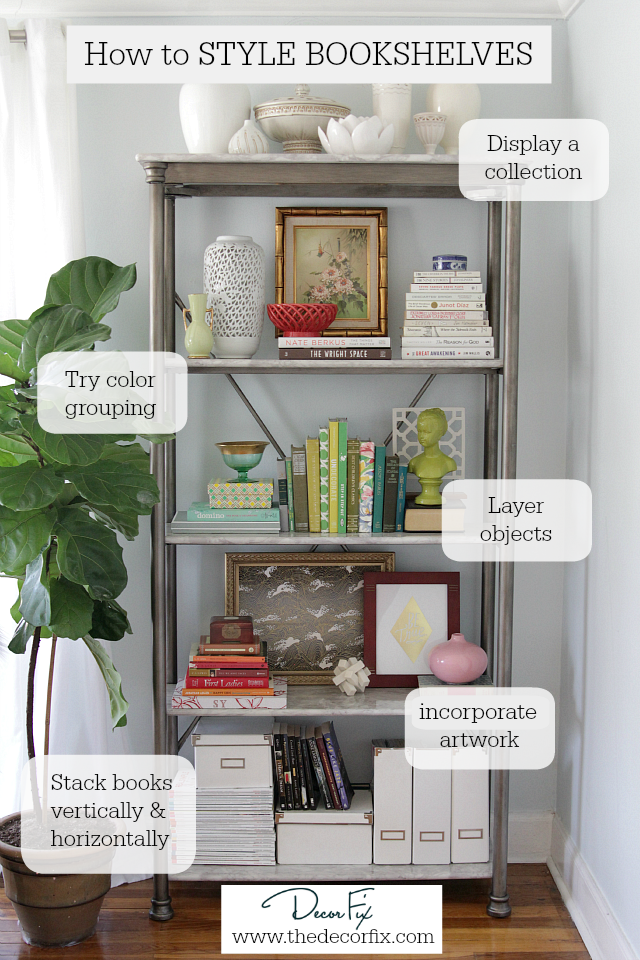 16.
Place mirrors strategically around your space. They make a huge difference — when light reflects off them, it makes the room feel bigger and brighter.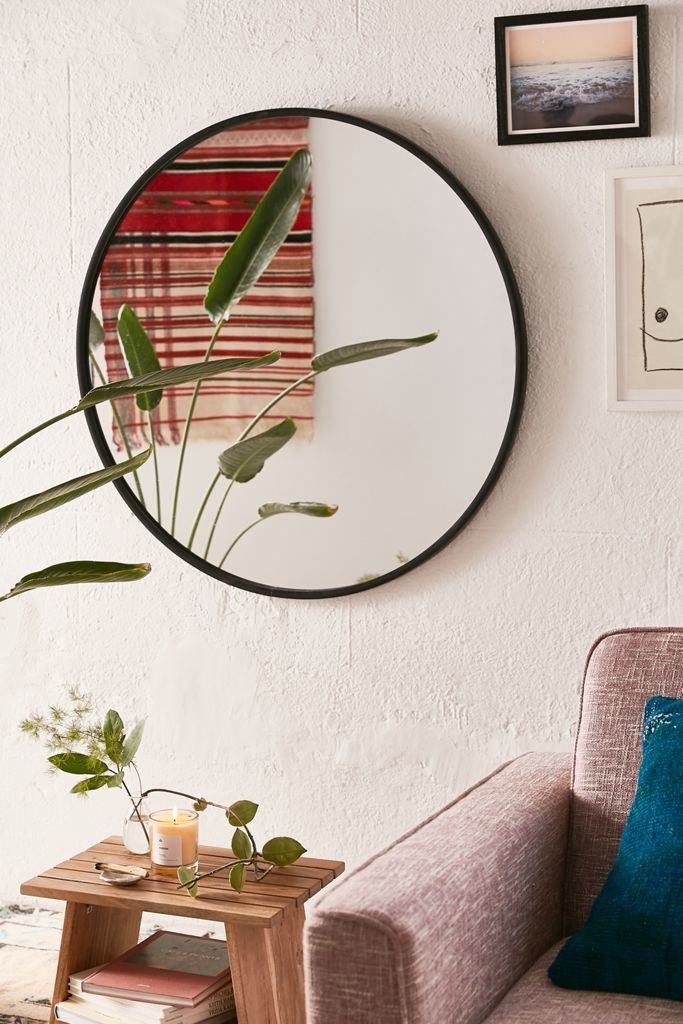 17.
Find one big piece of art you love and make it the focal point of the room.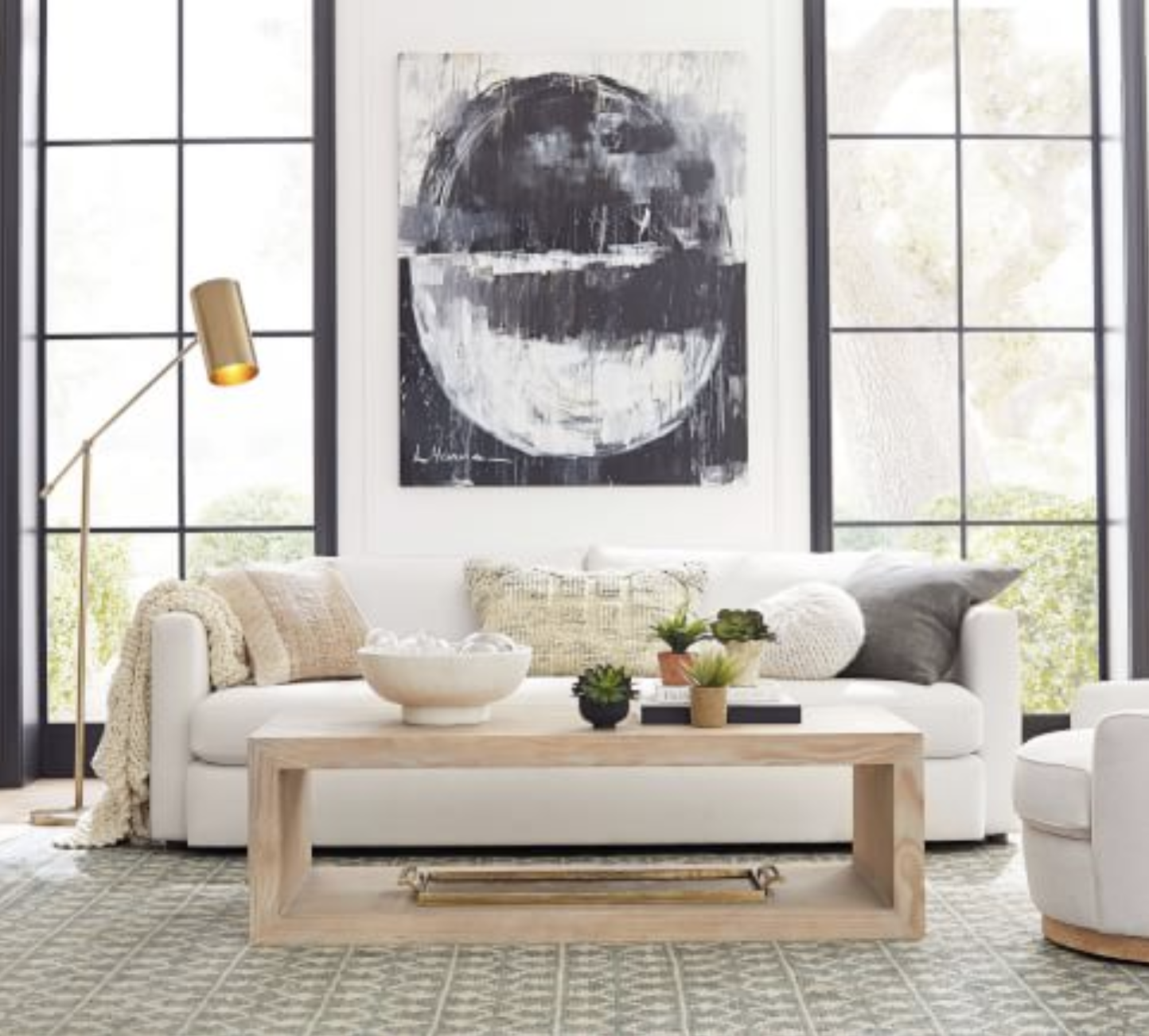 18.
Don't be afraid to pick decor that really speaks to you, even if it's a little outside the box.
19.
Add some humor. Pick some things that'll make you smile when you see them every day.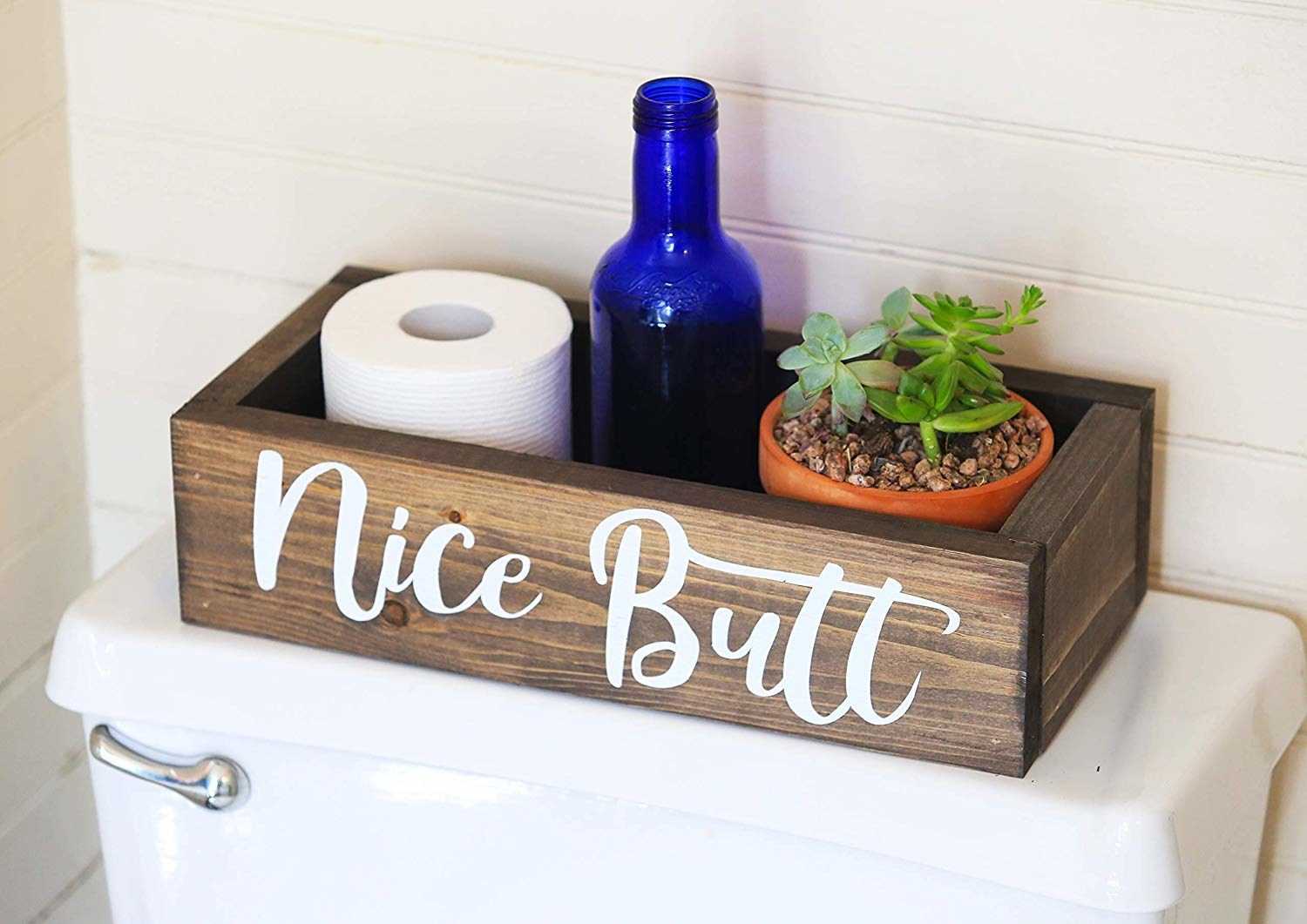 20.
For your bathroom, find a shower curtain you love and then find small items that match it to make it a place you won't mind visiting.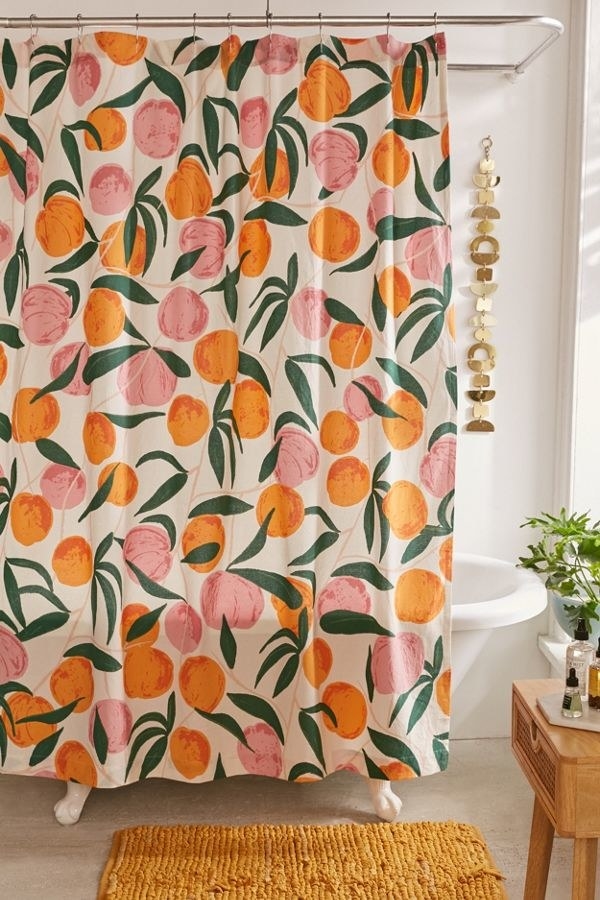 21.
Your coffee table is the center of your living room–and a great place to show off your style and interests. Choose books and objects that are tailored to you and arrange them in a way you won't mind looking at every day.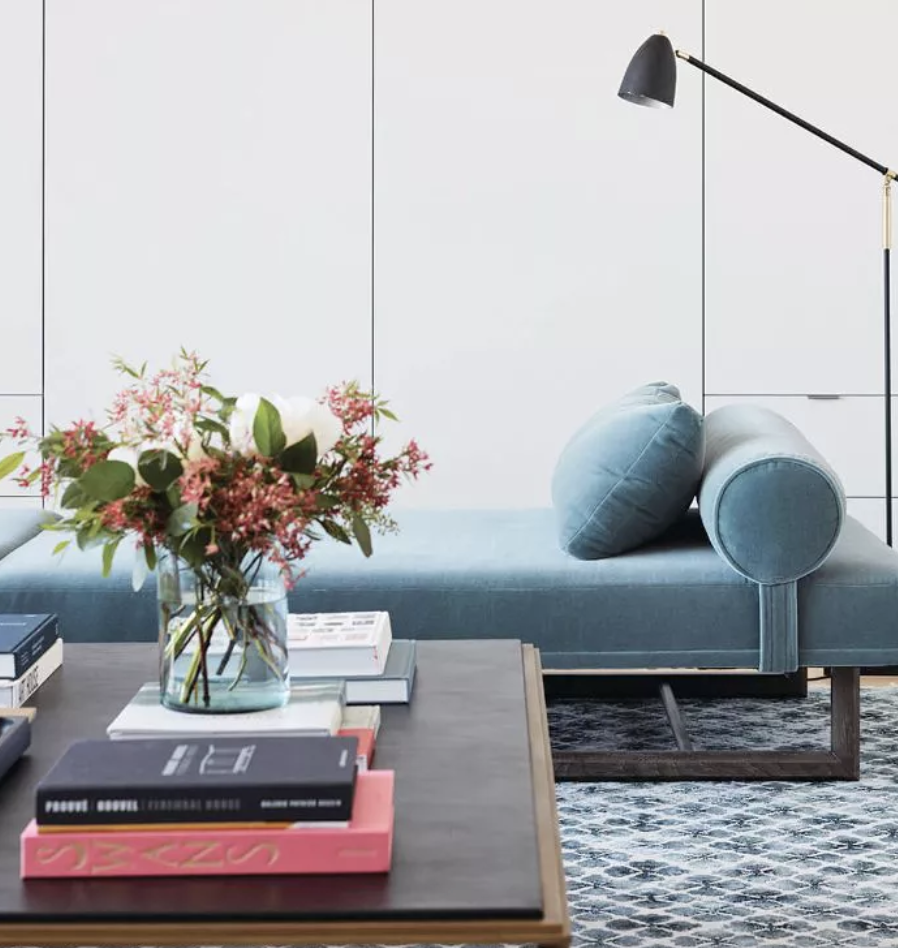 22.
Add a bar cart and fill it with your favorite drinks so you can have them on hand, even if it's just a lot of seltzer.
23.
Use what you love the most as decor. If you are obsessed with clothes, buy a clothing rack and display your favorites!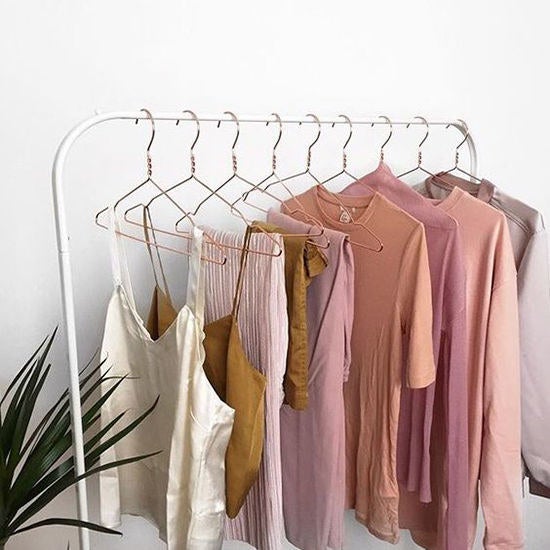 24.
Put a letterboard or chalkboard up so you can change the message based on whatever you feeling that day.
25.
Turn your favorite books (you've already read) into a side table.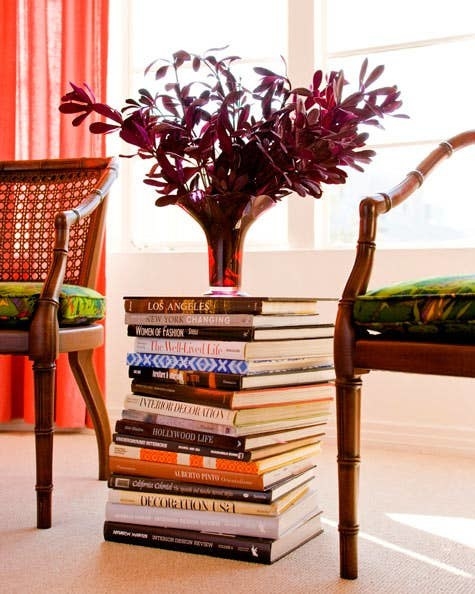 26.
When decorating your bed, find a pillow style that's right for you.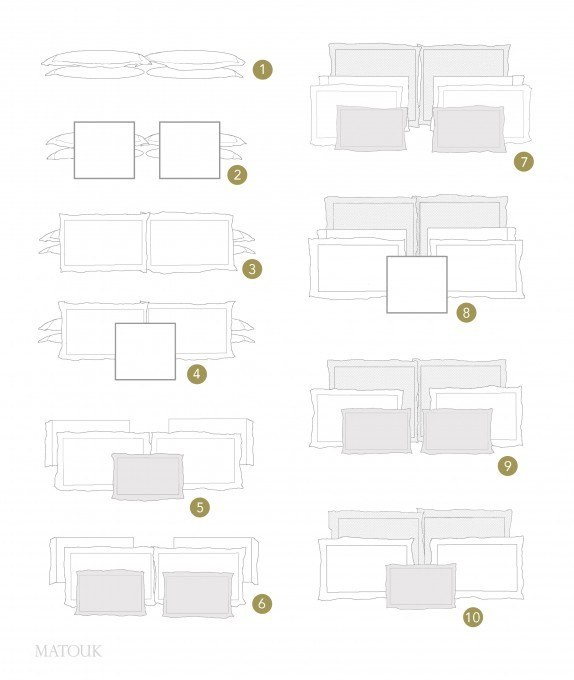 27.
Hang a calendar on the wall so you can also keep on top of your schedule and also remember to call your grandma on her birthday.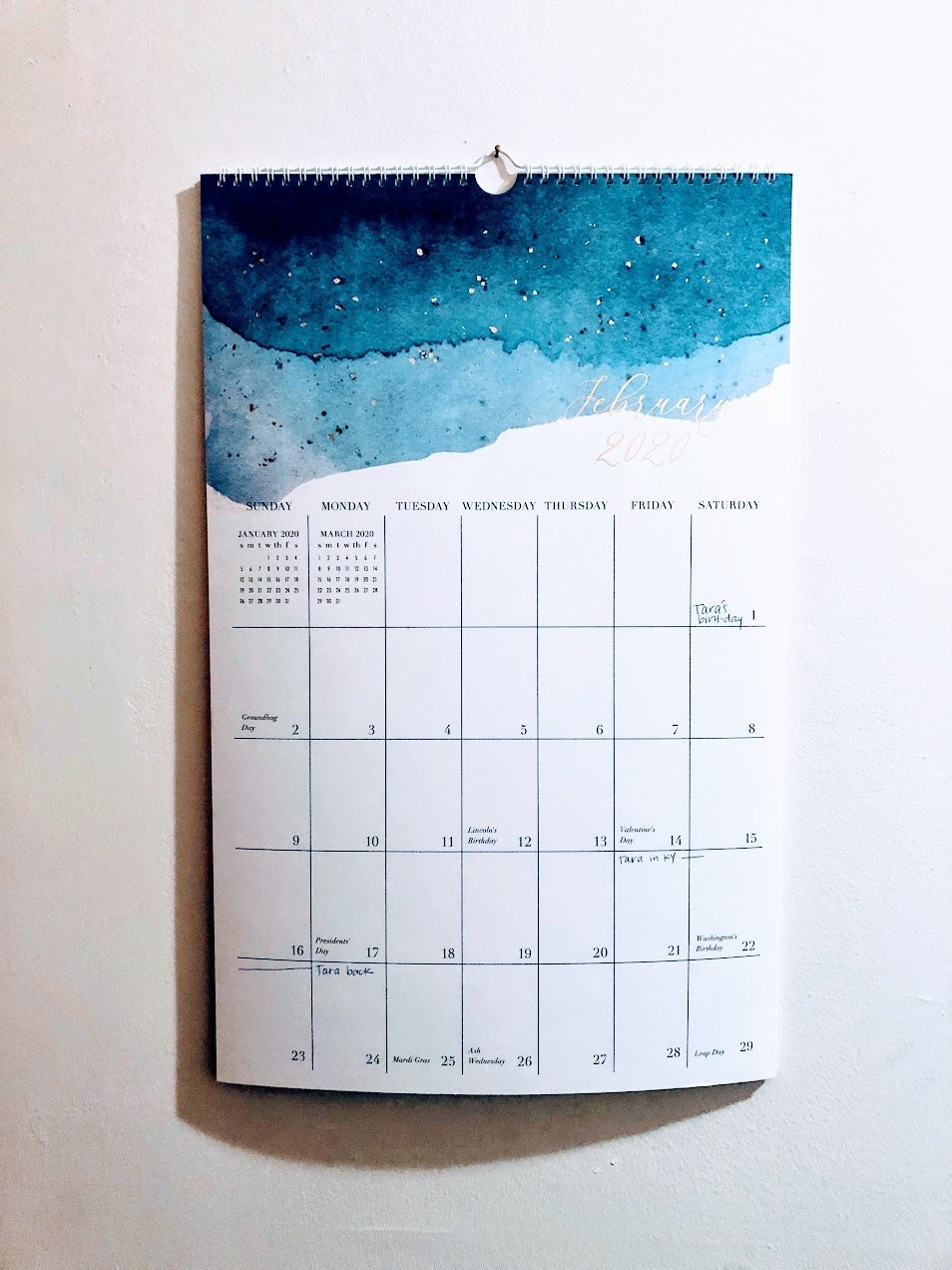 28.
And if you're still a little lost, look for inspiration everywhere and find a style you like.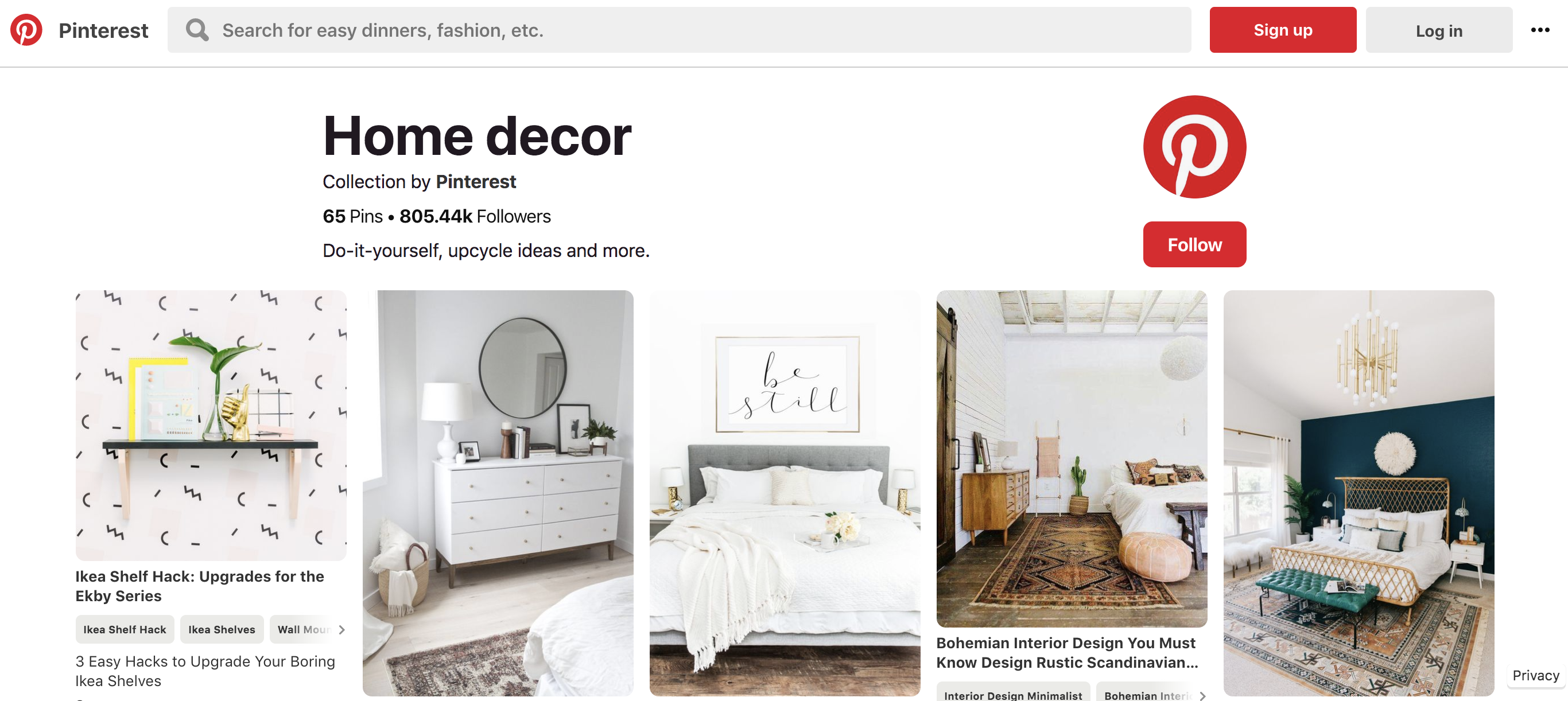 29.
But at the end of the day just remember that it's your home, and you can do as little or as much as you want with it.